Author's note: This is the final scheduled article of the season in SGB's occasional series on the Business of Snow. Sadly, we have put storage wax on our skis and stashed them away until next fall.
By Eric Smith
By most accounts, both anecdotal and measurable, the 2018/19 ski season was a historic one.
Record snow fell in many parts of the country, prompting dozens of resorts to open early in the fall and others to keep their lifts spinning longer than usual, some until summer. Storms are battering the mountains this week with more in the forecast, bringing the potential for powder days in May.
But even the best run must come to an end, and signs of the season melting into memory abound. Pond skim contests and closing parties have wrapped up. Retailers weeks ago cleared their ski and snowboard stock for cycling and camping gear. And, except for a few areas, snowy slopes have become muddy trails.
Despite these harbingers of spring, however, now is actually the ideal time for the ski and snowboard industry to think about next season and beyond, to build on current momentum and address a concern that might come as a surprise to many: Participation in skiing and snowboarding is in decline.
According to Snowsports Industries America (SIA), skiing participation dipped 3.6 percent and snowboarding participation fell 5.7 percent in 2017/18, and the three-year average annual growth is also down for both sports. The 2018/19 season stats will be out soon, but the recent downturn has caused industry-wide concern.
"Next to climate, participation is our biggest threat," Nick Sargent, SIA's executive director, told SGB Executive.
Addressing that threat requires all stakeholders—associations, resorts, retailers, brands and really any organization that benefits from more people skiing and snowboarding—to gather for an après cocktail and discuss how they can do their part to reverse the participation plateau. SGB looks at what each sector is doing to bring more people to the sports.
The powder paradox
Venture out to make some turns on a weekend powder day at any resort, in any region, and you'll likely scoff at the notion that fewer people are skiing and snowboarding. It's counterintuitive when standing in a seemingly immobile lift line or sitting in ski traffic.
Sure enough, the National Ski Areas Association on Tuesday reported that preliminary ski area visits increased 11 percent in 2018/19, a much-welcomed improvement from the previous season's decline of 2.8 percent. But what happens if next season's snowfall is underwhelming? Also, NSAA tracks different data points (number of times someone uses a lift ticket or pass at a ski resort) than SIA (number of people who participate), which underscores another problem for the industry.
Good snow might bring a crush of people to the mountains on Saturdays and Sundays throughout the season, but it doesn't necessarily attract more people to the sport.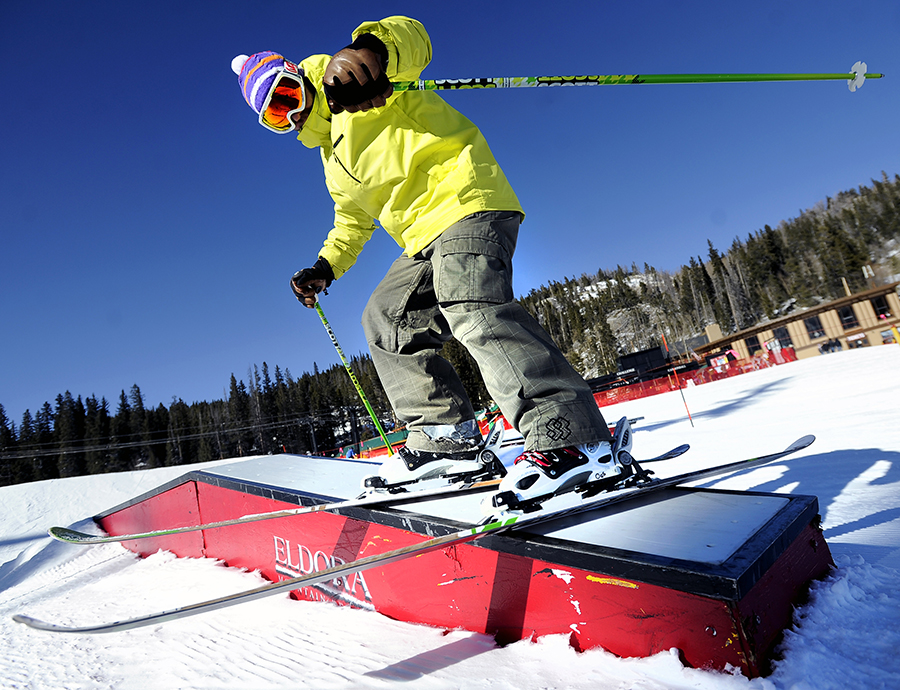 "There is a certain fundamental juxtaposition of the crowding of ski areas during peak times, yet there's not really any growth nationally in participation or skier days," said Dave Belin, director of consulting services, RRC Associates, which tracks data for NSAA. "Both of these things can be true at the same time. At the macro U.S. level, the numbers are stagnant, but on a Saturday powder day at Eldora, for example, it's definitely not stagnant. The fundamental question is how can the industry attract more participants but also handle the capacity of the participants they already have at those peak times."
Industry leaders fully expected 2018/19 reports to show marked improvement for a few reasons—epic snowfall, a favorable comp against the previous lackluster season and a multi-mountain pass war that gave skiers and snowboarders unlimited riding at a low price.
But do these factors encourage more "never-evers" to give one of those sports a shot? Not necessarily, Belin said. And that's an issue. For one thing, powder doesn't attract newcomers who can barely stand up in their skis much less make turns in calf-deep snow. Neither does a $600-plus pass, because who knows if they'll like it enough to justify that cost?
"The number of people participating in snow sports really needs to be the focus," Belin said. "The industry can get excited about skier days—and that's not to say they shouldn't get excited about it—but we've seen historically that, on average, people ski about the same number of days any given year. It really comes down to more bodies, rather than more days per body. That is the metric the industry needs to be paying attention to."
The front line of driving participation
Ski resorts might be the most important factor in driving participation, and it's one of the hot topics at this week's NSAA National Convention and Tradeshow in San Diego, CA. It's also something that Kelly Pawlak, the organization's president and CEO, and Adrienne Saia Isaac, director of marketing and communications, discussed with SGB Executive recently.
On the heels of a "strong season," Pawlak said, ski areas are now flush with cash and spending those earnings on improving their facilities, all in hopes of retaining existing customers and enticing new ones.
"Short term, what we normally see in a season that's strong like this is a lot of reinvestment back into the ski areas, which is great for our skiers and riders," Pawlak said. "The immediate reaction is they have money and they put it back into the resort. We'll see—and we have been seeing in the last few years—new lifts, resort upgrades, capital investments in base lodges, new trail design, and snowmaking upgrades."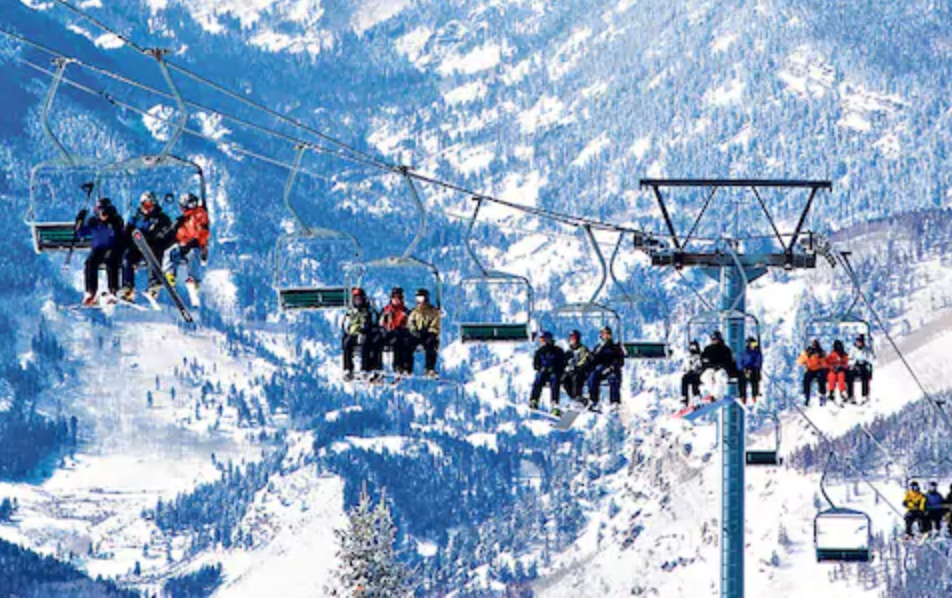 Also, good snow now results in more ski vacation reservations later. Vail Resorts Inc. this past season showed how the inverse of that is true. In January, the company lowered its resort EBITDA expectations based on soft bookings due to the previous low-snow season. Translation: fewer people wanted to take a ski trip over fears of poor snow and it hit the company's bottom line. The opposite effect should now play out for resorts.
"When you have a really strong snow year, you tend to see an increase in early bookings for the next year," Isaac said. "That excitement tends to carry over. It also makes owners and operators excited. It reinvigorates everyone when you have a strong snow and visitation year."
Efforts at the resort level are important, as are NSAA's own initiatives to drive participation, such as Learn to Ski and Snowboard Month (LSSM), a program it is bringing in-house. LSSM, which counted 150,000 official lessons last January, is critical because the dropout rate for skiing and snowboarding is higher among those who don't take a professional lesson.
The program was run for the past decade by Mary Jo Tarallo, a ski industry veteran who understands the need for a skier or snowboarder to learn the sport the right way in order to stick with it. But novices also need to feel like a welcomed guest when they step into the sometimes-intimidating world of a ski resort.
"It's still important to keep a focus on the newcomers, especially the resorts," Tarallo told SGB. "They've got to really think about the initial experience that people have. It's got to be a good one, and if it's not, then it's even harder to get them to come back."
'A better experience on snow'
Of course, growing the sport is a huge concern for the businesses that make ski and snowboard hardgoods or softgoods. All companies work to design and manufacture better gear for their customers, but some brands specifically target entry-level users.
On the hardgoods side, for example, ski maker Nordica has two initiatives focused on growing participation, one of which is rentals. If the company can provide beginners with a gear setup that makes skiing fun and easy (or easier) to learn, they are more likely to get hooked, according to Sam Beck, director of marketing and communications.
"More often than not, a person's first experience with skiing is either on rental equipment or borrowed equipment because they're not committed to the sport and they're not going to drop the money to buy their own gear," Beck said. "On the rental side, we've taken a stance to say, 'OK we know that if skiers are given better equipment and progress faster, they have a better experience on snow.'"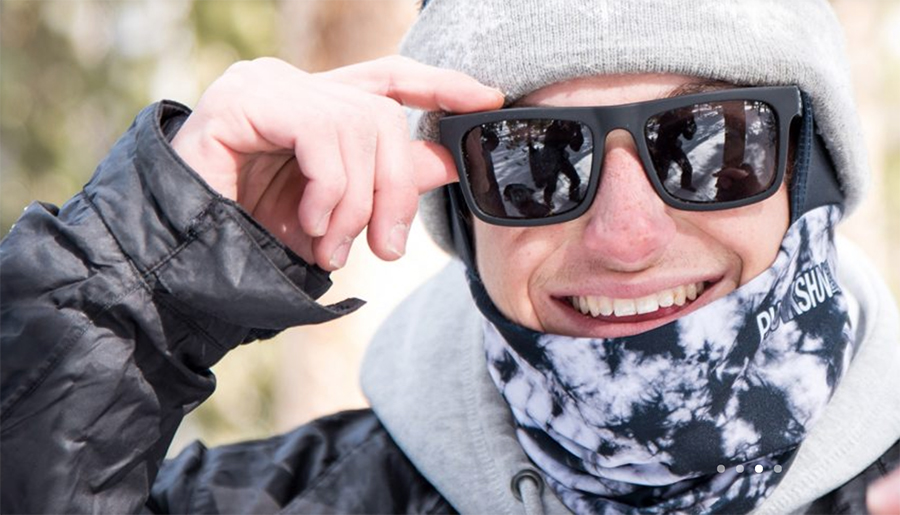 Softgoods brands have the same approach to their product development, according to Jason Badgley, CEO, Phunkshun Wear. Apparel and accessories that keep someone warmer and drier will make the on-snow experience more enjoyable, perhaps increasing the likelihood they'll return to the slopes the next day.
"We're always looking to make the product better, enhance that consumer experience," said Badgley, who has served on SIA's participation committee. "The longer they're on the hill, the better time they're going to have because it's not just about making a product itself, it's about making a product that people enjoy and that doesn't prevent them from coming back."
Badgley noted the industry has a "leaky bucket" problem, losing as many participants as it gains in a given season. Brands that produce better gear help address that problem. "If we can remove some of the pain points that people used to experience when they're out there on the hill," he said, "that'll help participation overall."
Brands also need to properly share that message with the right audience, which raises the stakes for their marketing efforts. Many brands—especially in hardgoods—promote primarily their top-of-the-line gear as opposed to entry-level offerings.
Elan Skis is one ski brand addressing this issue. While it sells skis to the one-percent, it's laser-focused on reaching "the other 99 percent of skiers who are actually walking into ski shops and buying skis," said Jeff Mechura, president and CEO, Elan Sports USA.
"That's where the growth is," he told SGB. "It's not all about the performance-driven adrenaline. We've lived that life, but at the end of the day, we're selling fun and we're selling an experience. It's all about inspiration and experience and not aspiration and adrenaline. It's about 'How do we inspire new people into the sport?' Let's show them that it's all about a good time."
Off-piste opportunity
The quest to increase participation has shifted out of bounds, too, with the rapid rise of backcountry skiing, alpine touring (AT) and splitboarding.
What's driving more people to uphill at their local resort or earn their turns in the backcountry? Breaking free of crowds or trying something new are two reasons. Another is lift ticket prices. Some of the larger resorts are charging upward of $200 a day, and while the multi-mountain passes make skiing more affordable, paying $600 and up per person isn't for the uncommitted.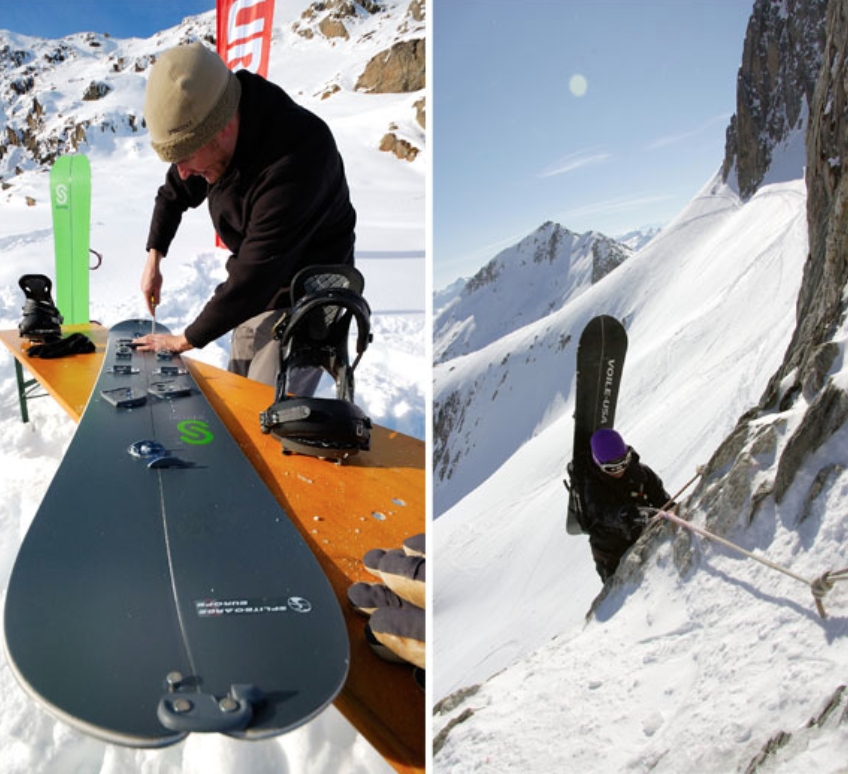 "When we're talking about bringing new people into the sport, they're not going to buy passes," Kim Miller, CEO, Scarpa North America, told SGB. "They want to try this first, and that [high cost] may be a deal breaker. They can buy a gym pass for that much."
The number of backcountry enthusiasts is small—for now. According to last year's SIA Participation Report (the first to include AT and splitboarding), the 2017/18 season saw just 704,000 alpine touring and 683,000 splitboarding participants, compared with 15.3 million alpine skiers and 14.7 million snowboarders. Those numbers should increase in the coming report, and brands are doing all they can to both tap into and boost that trend.
Backcountry ski brand Dynafit and skin maker Pomoca, both part of Salewa North America, are not only benefiting from the backcountry skiing boom but also contributing to it as well by working in concert with their corresponding sport. As they bring better gear to market, that elevates the sport. As the sport is elevated, gear sales grow. The cycle continues.
"Those aspirational products that transcend traditional backcountry have the opportunity to bring more people to the sport and convert more people from alpine skiers to the sidecountry skiers," Drew Saunders, country manager for Salewa North America, told SGB. "The uphill movement within ski resorts is an area where we see a clear opportunity for growth and to bring new users into the sport in a comfortable way. And then a portion of those folks will become more pure backcountry skiers over time."
Not all bad news
Last year, winter/snow sports gear sales grew 7 percent from August through December to $4.3 billion, according to The NPD Group. Anecdotally, the mood at Outdoor Retailer Snow Show in January was buoyant, with most brands telling SGB that business has been solid during this snowy season.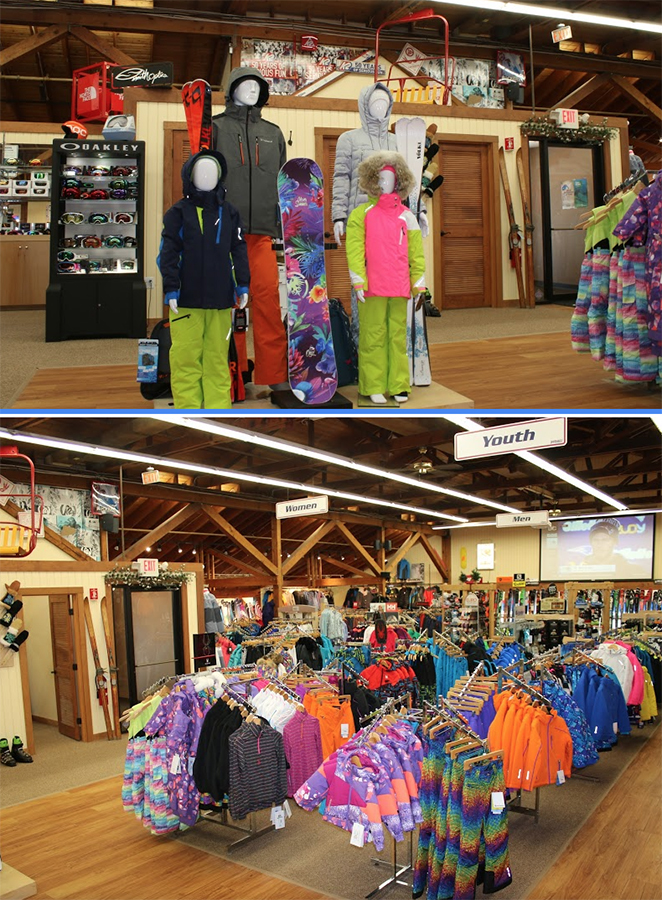 "As an industry, we're firing on all cylinders and we're seeing a lot of product being moved off the shelf," Sargent said. "From retailers, we're seeing a lot of reorders. We're seeing manufacturers unloading a lot of historical product and emptying their warehouses, which is great for business. We're seeing growth in a lot of our categories—low double-digit growth, which is great for everyone."
Teddy Schiavoni, chairman of the National Ski & Snowboard Retailers Association and owner of Summit Ski and Snowboard Shop in Massachusetts, told SGB recently that the sales climate was "90-plus percent positive." He added that the snow sports wholesale channel "has begun working more closely together, possibly more than ever, among brands and retailers."
Cohesion among channel partners can work to bring more people to snow sports because when the goals of manufacturer, distributor and retailer are aligned, the right gear gets to the right buyer, and that buyer is likely to stick.
"When you weigh in the effort occurring from both ends of the wholesale channel working together in these ways, it speaks volumes to our ability as an industry to sync up and deliver a unified, contemporary experience to snow sports participants," he said. "It's happening from the cities to the mountains and being driven by brands investing back into the industry."
The key word there is "unified." And Sargent, who understands as much as anyone that the industry will flourish only if more people participate, is preaching unification among stakeholders.
"What we're seeing in an epic winter like this is that we have to align ourselves with other organizations and really look at collaborative efforts on how we can collectively, and in partnership on a united front, work toward driving participation," Sargent said.
United front
Many levers need to be pulled in order to bring more people into winter sports, but there is low-hanging fruit out there, starting with lapsed skiers—those who have taken a year or two off and need a nudge to get back on the hill.
The industry also has plenty of new demographics to target, including populations that haven't historically skied or snowboarded and the next generation of participants needed to replace aging baby boomers.
"In a concerted effort, we have to get new people onto the snow," Sargent said. "That's what we're focusing on. The core is the core; they're going to be there and continue to ride and ski as much as possible. We have to be looking at new participants."
Cost remains a barrier for skiing and snowboarding participation, from equipment to lift tickets to lodging, and sometimes even the perception that these sports are too expensive can be a deterrent. Competition from other activities can also hurt activity, and snow sports are clearly in a fight for the attention of people with unlimited options to spend their money elsewhere.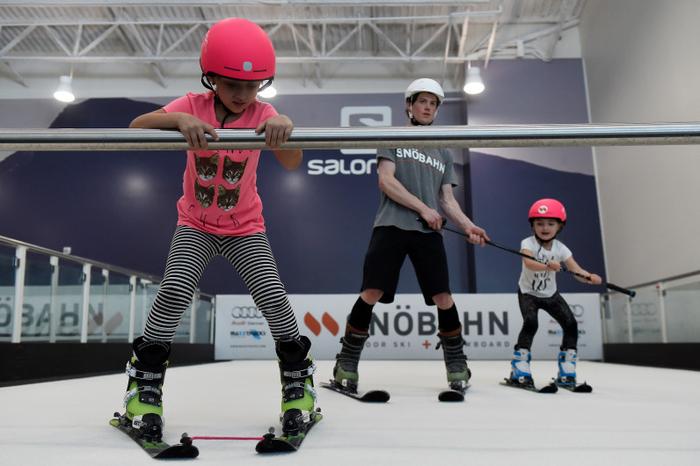 Plenty of other stakeholders play a role in this cause. Indoor ski areas like Snobahn bring a unique alpine experience to urban areas and lower barriers of entry such as travel, cost and equipment. Nonprofits like Avon, CO-based SOS Outreach and others are introducing the sports to at-risk youth who wouldn't otherwise be exposed to them.
State and regional associations offer discounted or free tickets for young students to stoke a love for skiing and snowboarding. And clubs like the National Brotherhood of Skiers work to attract people of color to the sports.
Reversing the participation plateau requires hard work and collaboration. Every industry stakeholder has an important role to play in the unified effort to lift participation, which, in turn, will benefit themselves individually and the greater mission of long-term survival for snow sports.
"It takes a variety of different touchpoints, honestly, and a web of folks working together organically," Saunders said. "Different groups are championing for the growth of the sport, and to some degree, it's for their own interest. But it's also with this common belief and common value set that it's good for all."
Photos courtesy Eldora, Vail Resorts, Phunkshun Wear, Splitboard Magazine, Summit Ski and Snowboard Shop, Snobahn
—•—
Past articles in SGB's Business of Snow series include: