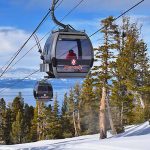 Mountain segment net revenue decreased 14.5 percent to $172.5 million for the first quarter, said to be primarily driven by the company's Australian ski areas, which experienced weather-related challenges that impacted terrain in the current year, compared to record visitation and favorable snow conditions in the prior year.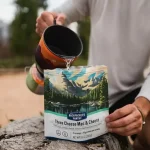 Backpacker's Pantry and Astronaut Foods promoted Kris Luikart to vice president of operations. Luikart brings ten years of experience in planning and operations in the food industry to the position.
Tanger acquired Bridge Street Town Centre in Huntsville, AL for $193.5 million using cash on hand and available liquidity. Management expects the center to deliver a first-year return in the mid-eight percent range, with potential for additional growth over time.
Lululemon Athletica, Inc. lifted its overall full-year outlook after earnings and sales in the third quarter ended October 29 topped guidance for the third straight quarter but also forecast fourth-quarter guidance that came in lighter than expected in an apparent sign to investors of a potential sales slowdown.
Frasers Group reported retail revenue increased 4.0 percent in the first half ended October 29 to £2.69 billion ($3.4 bn), helped by a "strong underlying performance" from Sports Direct due in part to the addition of new brands, including On Running, The North Face, Columbia Sportswear and Salomon.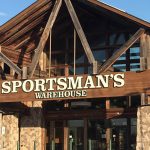 CEO Paul Stone told analysts that an uptick in firearms and ammunition sales tied to the Israel/Hamas war drove the quarter's beat. However, he also indicated that overall results continued to be pressured by "the difficult microenvironment continuing to pressure consumer discretionary spend."