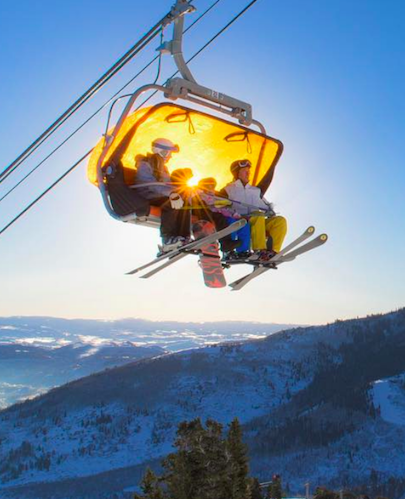 By Eric Smith
July was a busy month for M&A in the active lifestyle space, with a number of companies either acquiring growth in hopes of expanding their empires or shedding assets to rightsize their portfolios.
The biggest deal of July, in terms of both dollars and market impact, occurred near month's end when Broomfield, CO-based Vail Resorts Inc. announced it had agreed to acquire Wildwood, MO-based Peak Resorts Inc. for $264 million.
The acquisition represents yet another huge shift in the ski resort landscape with Vail doubling the number of resorts it owns and operates (although Peak's ski areas are much smaller), as well as establishing a much-needed presence near Midwestern and East Coast metropolitan areas.
Even as many worry about crowding at Vail's existing resorts and the impact of consolidation on smaller, independent ski areas across the country, this appears to be good news for some skiers and snowboarders, as Peak Pass holders get access to some of the best skiing and snowboarding in North America plus some assets in Australia.
It's certainly a good move for both companies and their shareholders. Vail adds $60 million in EBITDA and welcomes a new legion of Epic Pass holders while Peak scores a nice multiple on its assets.
"We view the announced acquisition as a win-win for both parties," Brad Boyer of Stifel wrote in a note to investors. "We believe SKIS is finally receiving a fair multiple for its assets, an outcome that likely would have taken several years to achieve as a standalone public company. In the case of MTN, we believe the company is buying a portfolio that is in good shape today and one that it should be able to squeeze additional cash flow above and beyond the stated $60 million level over time."
•••
The other big deal in July saw another publicly traded company, Anoka, MN-based Vista Outdoor Inc., move in the opposite direction of Vail by divesting a key asset in hopes of rightsizing its portfolio and improving the standing of its outdoor brands with a particular retail partner.
Vista sold its Savage Arms and Stevens firearms brands to an unidentified financial buyer for $170 million. The deal's structure called for $158 million to be paid at closing and the remaining $12 million to be paid upon maturity of a five-year seller note issued by the buyer to Vista in connection with the transaction.
While Vista said later that the company didn't pull the trigger on the deal to get back into REI Co-op's good graces—the retailer had stopped selling its brands because Vista owned a gun maker—on the same day Vista Outdoor announced it had secured a buyer for Savage Arms and Stevens, REI issued a statement that it would resume orders with Giro, Bell, CamelBak, Blackburn and Camp Chef.
As Vista CEO Chris Metz said on last week's earnings call with analysts, however, the company won't see an immediate restocking of those brands' product in REI, but Vista is confident that CamelBak and the others will soon find a place in the outdoor retail giant's doors.
"They brought other competitors in and they want us back, but it's going to take some time," Metz said. "So it's not going to be an immediate boost to us. That's not the reason why we sold Savage, but we certainly should see a boost from that."
•••
Another notable transaction in July was Fairhaven, MA-based Acushnet Holdings Corp., the parent of Titleist and Footjoy, acquiring ski and golf sportswear brand Kjus for $28.7 million—a figure that wasn't disclosed when the deal was announced but listed on Acushnet's most recent 10-Q.
Acushnet CEO David Maher last week said the addition of Kjus (pronounced shoos) nicely rounds out the company's portfolio by boosting its golf apparel offering and adding some skiwear to the mix.
"This acquisition strengthens Acushnet's position in this sizable product category as we now approach this market opportunity with three distinct and complementary brands and product strategies," Acushnet CEO David Maher said last week. "FootJoy is our largest and most globally oriented performance position line. Titleist Apparel is our premium performance play focused on the Korean, Japanese golf market opportunities. And now Kjus presents us with a range of technical performance opportunities across geographies, style preferences and premium price points."
Also, Sherrill Inc., a platform company of Platte River Equity, acquired Sterling Rope Co. Inc., further vertically integrating its rope business. Sherrill is a Greensboro, NC-based distributor and retailer of arborist tools and climbing equipment whose portfolio includes such brands as Silky Saws and Notch Equipment plus such online outlets as treestuff.com and sherrilltree.com.
As Sherrill's CEO, Tripp Wyckoff, told SGB for a recent installment of "Behind The Deal," the company has big plans for the company's newest asset as it scales up production and distribution to meet the growing demand for climbing ropes in particular.
"The work they've done on the brand is exceptional, and we want to keep that core," Wyckoff said. "At the same time, probably one of the biggest limiters to Sterling's growth has been their capacity. One of the things that we're doing is understanding and evaluating their production."
•••
Here is the least you need to know about these top active lifestyle M&A deals from July.
Vail Resorts To Acquire Peak Resorts
The 411 — Vail Resorts Inc. announced it had entered into a definitive merger agreement to acquire 100 percent of the outstanding stock of Peak Resorts Inc. for $264 million. Vail Resorts is adding 17 U.S. ski areas to located near major metropolitan areas, including New York, NY; Boston, MA; Washington, DC; Baltimore, MD; Philadelphia, PA; Cleveland, OH; Columbus, OH; St. Louis, MO; Kansas City, MO; and Louisville, KY.
Reaction — "We are incredibly excited to have the opportunity to add such a powerful network of ski areas to our company. Peak Resorts' ski areas in the Northeast are a perfect complement to our existing resorts and together will provide a very compelling offering to our guests in New York and Boston. With this acquisition, we are also able to make a much stronger connection to guests in critical cities in the Mid-Atlantic and Midwest and build on the success we have already seen with our strategy in Chicago, Minneapolis and Detroit." —Rob Katz, Chairman and CEO, Vail Resorts Inc.
What's next? — Look for more details soon once Vail issues a proxy statement on the deal. But what's known is that the skiing and snowboarding landscape was again altered—perhaps more drastically than previous transactions. While many applaud the deal because it will give Peak's assets a nice infusion of cash to upgrade resorts, others worry that the move will overcrowd Vail's existing ski areas and further homogenize the industry. More analysis is available at our recent SGB Executive article, Vail Goes Big With Peak Resorts Acquisition.
•••
Vista Outdoor Announces Sale Of Savage Arms
The 411 — Vista Outdoor Inc. announced that it has completed the sale of its Savage Arms and Stevens firearms brands to a financial buyer for $170 million. The company's transformation includes divesting both its eyewear brands and firearms brands in order to focus on categories—the outdoors and ammunition—where the company believes it can be market leaders.
Reaction — "Divesting our Savage brand was a key aspect of our transformation plan. While it was a difficult decision to sell such an iconic brand, I remain confident that this was the correct choice to help Vista Outdoor grow in those categories where we can have leadership positions. Savage is a fantastic business, and it deserves to continue to evolve into other firearms categories. At this time, however, we simply do not have the resources to transform Savage into the full-service firearms company that it deserves to be and, therefore, we determined the brand would be better off with a different owner. We're excited to see Savage reach its full potential under new ownership."—Chris Metz, CEO, Vista Outdoor Inc.
What's next? — How long before Vista's outdoor brands, namely CamelBak, return to REI? Time will tell, but the fact that REI immediately said it would welcome those products back is promising for Vista. Also, on the last earnings call, Metz hinted that the company would consider divesting its bike protection brands, Bell and Giro, if they don't perform. Read more in our recent SGB Executive articles, Vista Outdoor Takes Next Step Forward With Firearms Sale and Vista Outdoor Charts A New Course.
•••
The 411 — Acushnet Holdings Corp., the parent of Titleist and Footjoy, announced the acquisition of Kjus, a premium global ski and golf sportswear company. Acushnet's 10-Q filing said the company spent $28.7 million on the deal.
Reaction — "Becoming part of such a like-minded company and associated with the iconic Acushnet family of brands is a truly exciting next chapter for Kjus. We believe this will open up significant growth opportunities and help the Kjus brand to realize its full potential on the global sports apparel stage."
–Didi Serena, former Chairman, Kjus
What's next? — According to Acushnet CFO Tom Pacheco, not a whole lot will change with Acushnet's product mix, even though Kjus' makeup is 60 percent ski and 40 percent golf. "All-in, the golf business, inclusive of Kjus, will still represent close to 99 percent of Acushnet's revenues and the Kjus ski business will be a small but very important segment for us, which we intend to continue to operate with excellence," Pacheco said. Read more in the recent SGB Executive article, Why Acushnet Considers Ski & Golf Apparel Brand Kjus A 'Great Fit'.
•••
Sherrill Acquires Maine-Based Sterling Rope Company
The 411 — Sherrill Inc., a Greensboro, NC-based arborist and climbing gear company, has acquired Biddeford, ME-based life safety rope manufacturer Sterling Rope Company Inc. Financial terms of the deal weren't disclosed.
Reaction — "We want to organically take market share in the outdoor space. We want to make sure we continue to drive product innovation and be competitive. Sterling's a premium brand with a premium product at a premium price, and we want to keep it that way. We don't want to get into the trench warfare of discount ropes and low margins. We want to make sure we can continue to get dealers a good margin so they make good money selling it. Being very focused on retail with this brand is a path that I've always worked with past businesses and will continue to work with Sterling."—Tripp Wyckoff, President and CEO, Sherrill Inc.
What's next? — Look for Sherrill to immediately scale up Sterling's production, starting with squeezing capacity out of its Biddeford, ME, manufacturing facility and adding employees there. As Wyckoff told SGB, Sherrill plans to "double down on the people, the facility and the machinery." Read more in our recent SGB Executive article, Behind The Deal: 'Sky's The Limit' After Sherrill's Acquisition Of Sterling Rope.
•••
Other deals from last month.
In case you missed it, here are other notable deals—announcements of either new acquisitions or ones that closed—that occurred across the active lifestyle industry in July. Click to read SGB's coverage below when the transactions occurred.
• Lowa Acquires Italy's Riko Sport
• NBA Legend Kevin Garnett Acquires Hoop It Up Basketball Tour
• EFI To Be Acquired By Siris Capital
• Snipes Acquires Mr. Alan's Men's Bootery
• Legends To Acquire MainGate
• BSN Sports Acquires Hillock Sports
• Ironman Announces Acquisition Of Musselman Triathlon
• Accell Group Sells Canadian Bicycle Brand Registrations To Canadian Tire
• Tender Corp. Acquires Counter Assault
• Wahoo Acquires The Sufferfest
• SC Johnson To Acquire Sun Bum
• Ares Outdoors Acquires Hunting And Outdoor Apparel Brand Thlete
• Ellett Brothers Facing July 24 Deadline To Find A Buyer
• B+E Sells Academy Sports Property For $6.75 Million
• Crunch Fitness Acquired By TPG Partners
Photos courtesy Vail Resorts Inc.