Sneakers have become a superfast market—one shoe drop after another, every day, every month. Here are just a few of the sneakers from the majors dropping in August.
• Jordan Mars 270 • Jordan 1 Low 'UNC' • Nike Joyride • Nike x Undercover Daybreak • Nike Kyrie 5, 'Squidward' • Puma • Roma Amor Heritage Green • Puma Basket '68 OG Mid Rhude • Adidas Falcon 'Grey Python' • Adidas Ozweego • Adidas D.O.N Issue 1 'Stealth Spider  • BrooksGhost12 • Reebok Answer V x Eric  • Yeezy 500, 'Bone White • Converse VLTG Women •Vans Pro Skate x Lizzie Armanto 
The speed at which sneakers hit the market is commercially profitable and why retailers and etailers are keeping up with the rhythm; however, in an industry where the focus is on sustainability and being better stewards of the environment, how the two co-exist begs the question.
What used to qualify as a significant sneaker release, now may get five minutes of fame. Fast fashion hands down is the root cause and the root cause for our sustainable problem, among other significant issues—child labor, excessive consumerism, obsessive consumer behavior, and global waste. Moreover, fast fashion stops consumers from determining what is a fair price—especially for sneakers.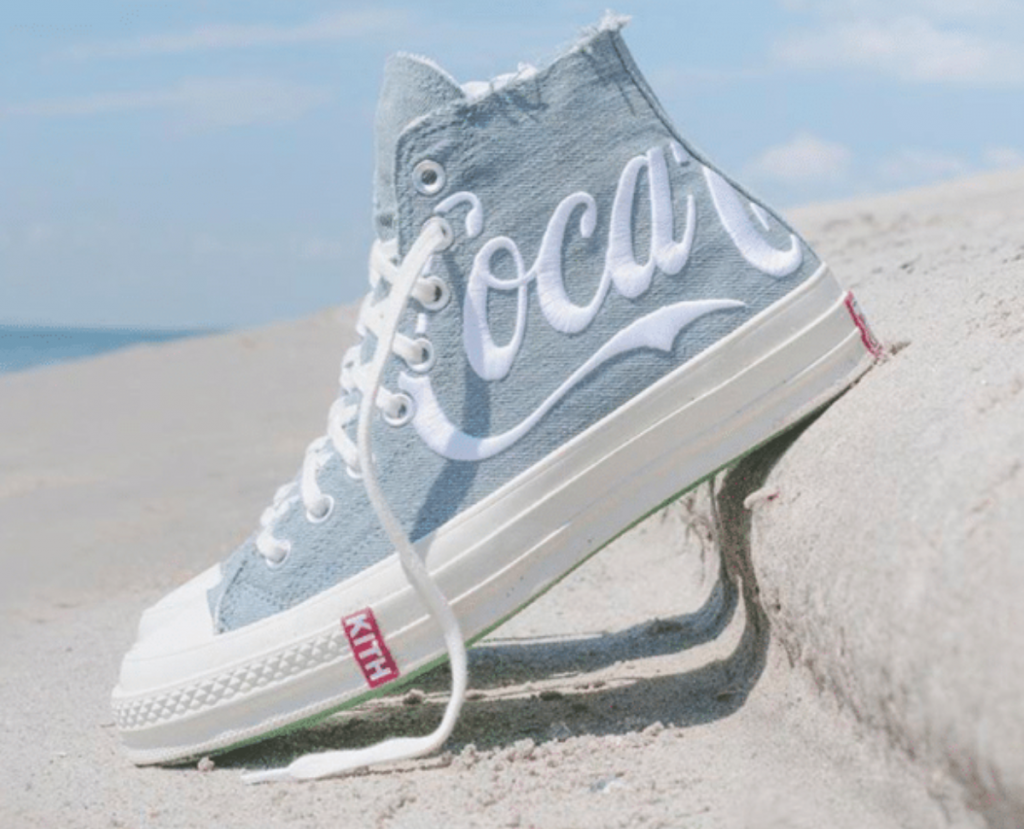 Sneakerheads and sneaker exchanges are salivating over the money to be made from the flood of drops in August after a relatively quiet July. Take for instance Kith x Converse Coca Cola Denim, shown right, released August 2 with a broader release August 9. First debuted as a Friends & Family only colorway, the retail sticker price is $150 with a peak resell price is estimated at $400—that means a potential flip profit of $250.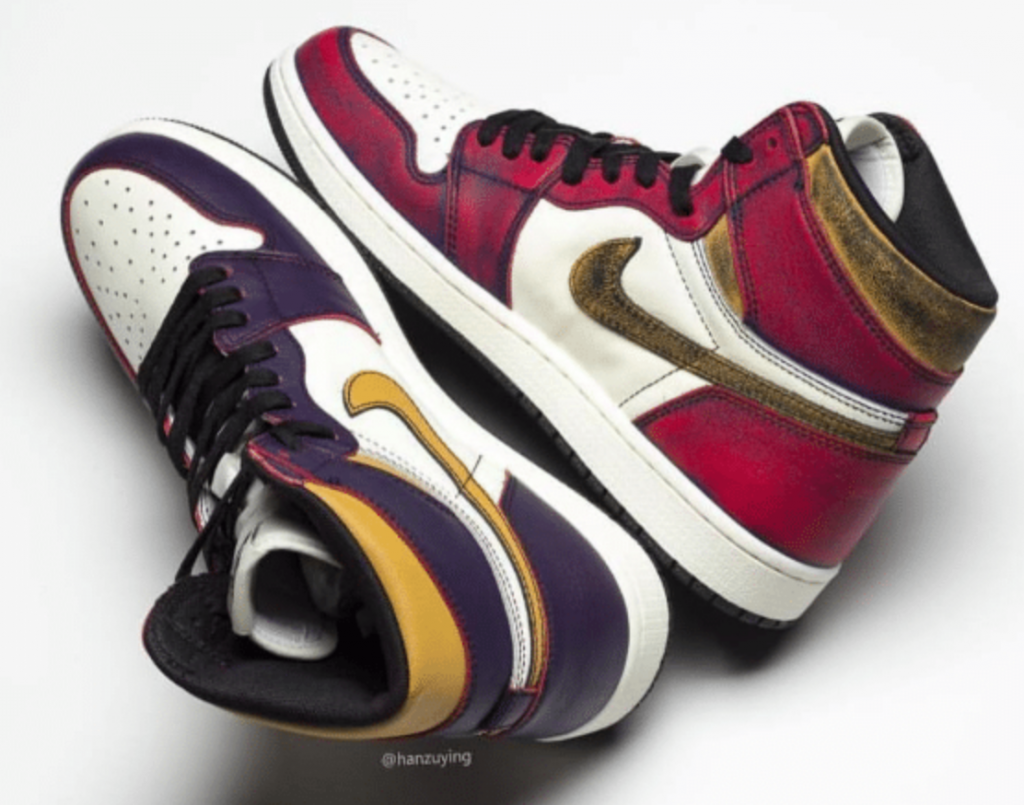 Or Jordan 1 SB LA to Chicago, shown right, scheduled to release August 16, has a  retail sticker price of $160 with a peak resell price estimated at $550—potential flip profit $390—and the price is expected to rise when the sneaker releases in Europe.
Sustainability
The Footwear Distributors and Retailers of America's (FDRA) conducted a survey in June | July of this year. They spoke with 120 professionals across the footwear industry working with materials, development and sourcing of shoe products to gauge the health of the industry in Sustainable Best Practices. The full report can be found here. The graph below shows a sample of their findings.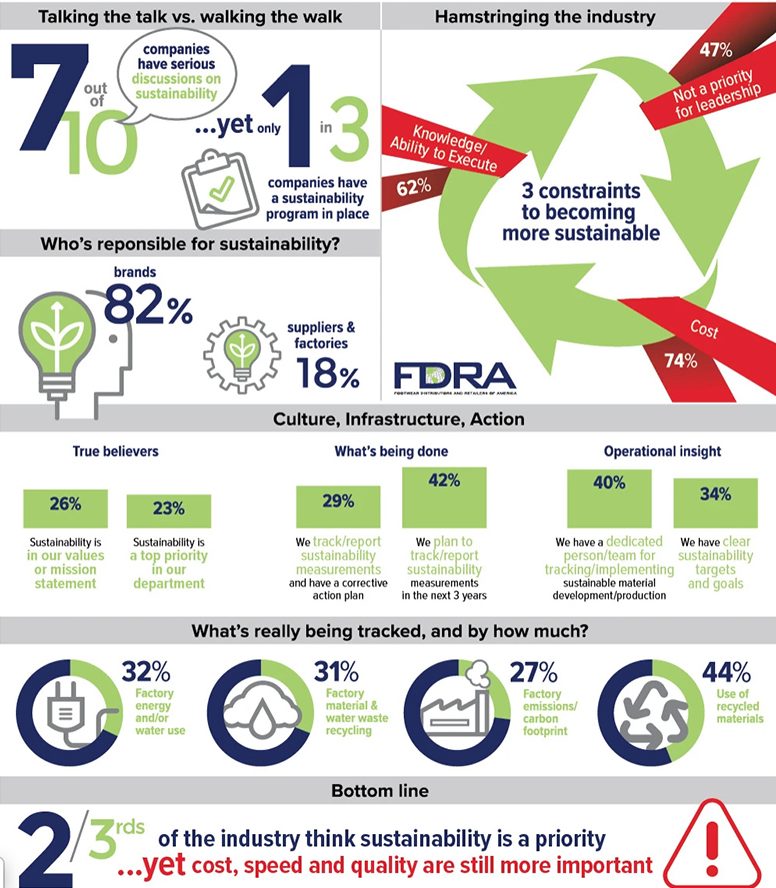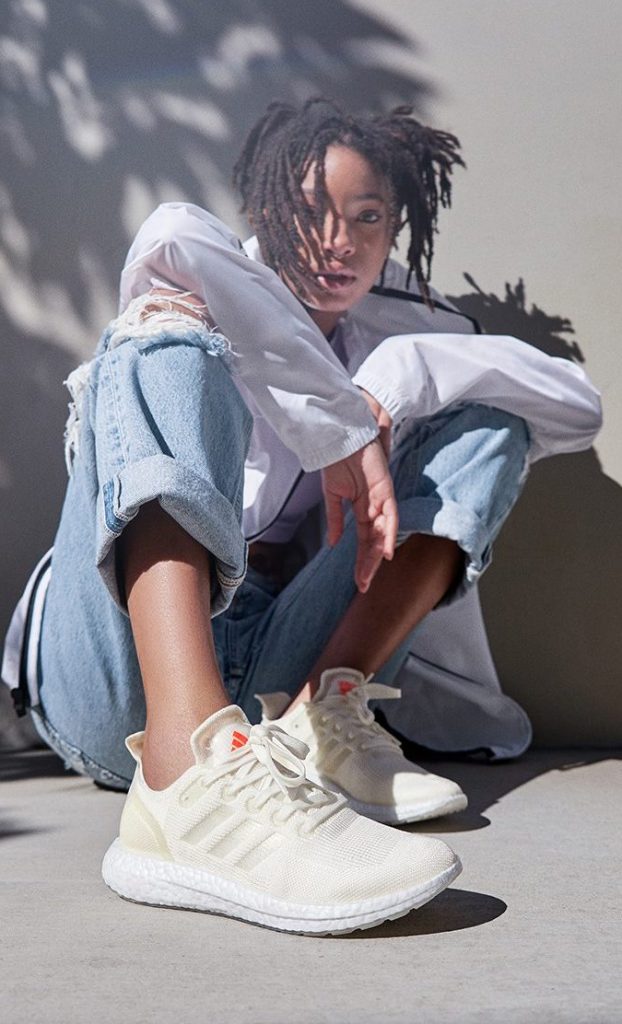 It's great to see designers producing so many different sneakers but as the chart shows, the constant demand and pressures to generate new ideas and great sneakers must not only be daunting but it's not great for our environment.
If you're looking for a thoughtfully designed sneaker that does right by Mother Earth, look no further than Adidas Futurecraft. Shown in the lead photo, right and below, there's nothing in these shoes that gets thrown away.
Adidas designers took their job seriously to reduce plastic waste when thinking about this shoe. By putting together a sneaker in a totally different way, they created a totally recyclable product.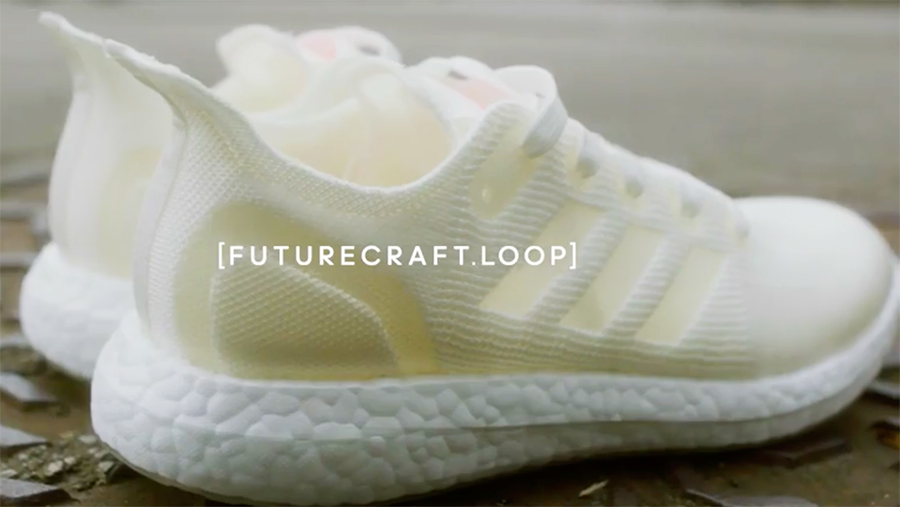 It's the only sneaker on the market that can be put into a grinding machine and the ground material can be put back into a new shoe for a completely circular product.
For hundreds of years, we repaired and resoled our shoes. Shoes were not a fad purchase, they were an investment piece—revered for the way they enriched our lives. When you consider the economic and ecological cost of tossing out all these non-biodegradable sneakers, the thrill of the sneaker drop loses luster pretty quickly.
Photos courtesy Adidas, Kith, Nike, FDRA