By Eric Smith
The decision to cancel Outdoor Retailer Winter Market last November and consolidate it with January's Outdoor + Snow Show—thereby reducing the annual OR show cycle to two—cost parent company Emerald Expositions Events Inc. $5.5 million in the fourth quarter, the company said this week.
The company noted the revenue hit Thursday in its fourth-quarter earnings report, which included some other headwinds. Emerald announced revenue declines of 21.2 percent for the fourth quarter and 5.2 percent for the full-year of 2019 driven by event cancellations, including Surf Expo and Interbike, and event consolidations, including the Outdoor Retailer shakeup.
"We staged the Outdoor Retailer Winter Market during the fourth quarter of 2018, which we did not repeat in 2019," Brian Field, Emerald's interim president and CEO, said on Thursday morning's earnings call with analysts. "Instead, we made the decision to fold it into the 2020 [Outdoor +] Snow Show. Organic revenue growth for the quarter, adjusted for the previously noted show timing differences and excluding the discontinued Outdoor Retailer Winter Market show, was down 2.5 percent."
Revenues decreased to $360.9 million for full-year 2019, compared to $380.7 million for full-year 2018. Another reason for the decline: The cancellation of Surf Expo and ISS Orlando shows due to Hurricane Dorian, which reduced anticipated 2019 revenues by $7.1 million. The financial impact, net of costs saved, was offset by $6.1 million in event cancellation insurance proceeds recognized as other income.
Emerald's organic revenue was down to $357.8 million for full-year 2019 compared to $369 million for full-year 2018. The company reported a net loss of $50 million for full-year 2019, compared to a net loss of $25.1 million for full-year 2018.
Click here for more on Emerald's fourth-quarter earnings.
Not surprisingly, Emerald knew months ago that dropping Winter Market would be a "financial setback," as company executives called it. When Emerald reported third-quarter earnings in November, it projected a roughly $5 million revenue loss based on the show's 2018 performance. Emerald noted that the show had been profitable but never quite caught on with much of the outdoor industry.
"This decision represented a financial setback for 2019 as the Winter Market show had revenues over $5 million last year and was solidly profitable, but [canceling and consolidating] was the right decision for our customers and the industry," Phil Evans, who was then Emerald's interim CEO, said last fall. "Ultimately, we believe a single winter season show will be more successful for Outdoor Retailer and its customers versus staging two winter season shows."
That move, a joint decision announced in August by OR and its key industry partner, Outdoor Industry Association, was part of the ongoing process of rightsizing the Outdoor Retailer calendar.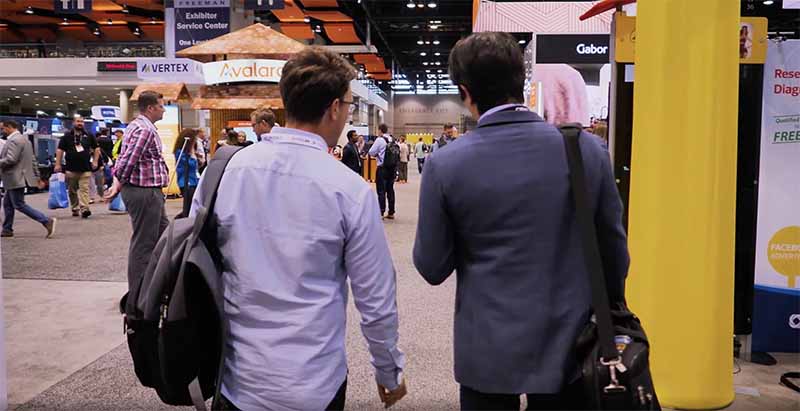 OR for years hosted Winter Market in January and Summer Market in June, both in Salt Lake City, UT. But in 2017, when Outdoor Retailer acquired Snow Show from Snowsports Industries America (SIA), big changes ensued.
In 2018, OR began hosting three shows—Snow Show in January, Summer Market in July and Winter Market in November—all in the shows' new host city of Denver and all scheduled to best align with hardgoods and softgoods buying cycles.
And in 2019, in response to industry demand, OR moved Summer Market up to June (which it had planned to do all along), canceled Winter Market due to relatively poor attendance the previous year and announced that it would merge Winter Market and Snow Show into one event, Outdoor + Snow Show, beginning in January 2020.
"Ultimately, the idea behind the whole industry coming together and being united in one winter show seems to be actually more valuable than two shows serving the unique timing of their product cycles," OR show director Marisa Nicholson told SGB Executive last year. "And so the sentiment behind that was if we want to deliver the most value for our customers and our communities, we had to make the decision and move very swiftly on not having the November show and bringing the industry together for one united show in January."
The reduction in Outdoor Retailer shows wasn't the only challenge for Emerald in 2019, which encountered a series of revenue hits. It was the first year without Interbike, the Reno, NV, cycling trade show that the company scrapped at the end of 2018.
In September, Emerald canceled the summer Surf Expo at the Orange County Convention Center in Orlando, FL—one of the company's third-tier shows with revenue of $5 million to $10 million—due to Hurricane Dorian, though it was tempered by insurance proceeds. Emerald held its winter Surf Expo in Orlando last month.
Perhaps the biggest news came from Emerald's C-suite. In May, after a lengthy period without a CEO, the company announced Sally Shankland had been appointed to the top post effective June 1.
About six months later, in mid-December, Emerald announced that Shankland would be stepping down from her position as president and CEO for personal health reasons.
Field said Thursday that Shankland is "continuing her treatment in her fight against cancer and continues to be an incredible mentor, visionary and leader to our team. Given the taxing nature of her treatment, however, Sally believed it was prudent to step down as CEO while remaining on the board and assuming a more limited day-to-day employment role as senior adviser.
"She will continue to provide guidance and leadership to our team as we execute the strategic initiatives designed to return the company to sustainable organic growth," Field said. "While we continue to execute on our initiatives, the board has initiated a search for a permanent CEO."
In other leadership news, Emerald EVP Darrell Denny left the company in May, and while not in 2019, Emerald last month appointed David Doft as CFO.
The company did bolster its portfolio last year. In November, Emerald announced the acquisition of G3 Communications, producers of the B2B Marketing Exchange event series and an innovator in custom content and lead generation services. And in December, the company acquired the trade publication Shop Eat Surf.
"Along with being financially accretive, these acquisitions support our strategy of building year-round platforms that continuously engage and nurture our customers, while offering opportunities for cross-platform integrated selling," Field said Thursday. "The execution of our four strategic pillars is designed to return Emerald over time to sustainable organic growth at or above industry levels, as well as deliver solid and consistent adjusted EBITDA growth. Our focus for 2020 is all about execution."
Earlier this month, on February 3, Emerald unveiled the launch of its new brand identity, vision and corporate website, emeraldx.com. As part of its brand evolution, the company intends to formally change its corporate name to Emerald Holding Inc.
"There's never been a more exciting time to be part of Emerald. As our portfolio of events and services has advanced, we have now evolved the Emerald brand to better reflect who we are—a company fully immersed in the industries we serve and committed to supporting the communities in which our customers operate," Field said.
Photos courtesy Emerald