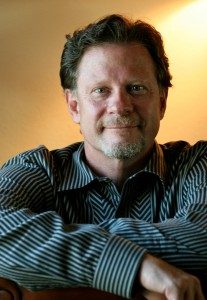 Darrell Denny, EVP at Emerald Expositions who oversees Outdoor Retailer, is leaving the company, effective May 24.
The news was first reported by Bicycle Retailer.
"I appreciate the many years at Emerald and am thankful I got to work in markets I care about and with really smart, hardworking teammates," Denny told the publication. "I am leaving with nothing but gratefulness and am excited about what I might do next."
Denny oversees Emerald Expositions' combined sports properties—including Outdoor Retailer, Interbike and Health & Fitness Business—but also serves as business development director across the entire company. He joined Emerald in 2010 from Penton Media where he managed a portfolio of tradeshows that included Natural Products Expos, Engredea, Nutracon, and IT/Dev Connections.
His exit follows the announcement last November to cancel the 2019 Interbike show and the shift last year of Outdoor Retailer to three shows a year from two.