By Eric Smith
October was another busy month for M&A in the active lifestyle space, with footwear and apparel giant Nike Inc., outdoor retailer and gear brand Kathmandu Holdings Ltd., and sporting goods chain JackRabbit all pulling the trigger on market-shifting deals.
First up is Nike, which both added and shed assets last month. The Beaverton, OR-based company's biggest move happened near the end of October with the long-expected divestiture of its Hurley brand. Nike sold Hurley to the private equity firm Bluestar Alliance LLC. Financial terms of the transaction were not disclosed, and the deal is expected to close next month.
Nike also enhanced its digital focus with the acquisition of TraceMe, the Seattle, WA-based startup founded by Seattle Seahawks quarterback Russell Wilson. It was yet another move in Nike's digital transformation, which also includes the surprising appointment of John Donahoe to replace Mark Parker as CEO.
"Though the timing is unexpected, we view Donahoe as an exceptional candidate for the job given his extensive background, which is particularly relevant as NKE strategically pivots toward digital initiatives," Kimberly Greenberger of Morgan Stanley wrote in a note to investors following the CEO announcement.
In other deals from October, Kathmandu added another asset to its growing portfolio, but this time the New Zealand-based company stayed much closer to home with the acquisition of Australian surf brand Rip Curl for $236 million.
Kathmandu, a retailer that also produces its own branded collection of adventure gear and apparel, in March 2018 acquired Bozeman, MT-based footwear brand Oboz for $60 million plus an earn-out of up to $15 million.
Read more in Behind The Deal: Kathmandu Adds Iconic Surfing Brand To Portfolio
And JackRabbit, the running chain owned by affiliates of the private equity firm CriticalPoint Capital (CPC), acquired Olympia Sports—specifically 75 of Olympia's 152 locations. The acquired stores will continue to operate under the Olympia Sports banner while the remaining 77 stores will close.
Read more, including comments from JackRabbit CEO Bill Kirkendall, in JackRabbit's Olympia Sports Acquisition All About Specialty.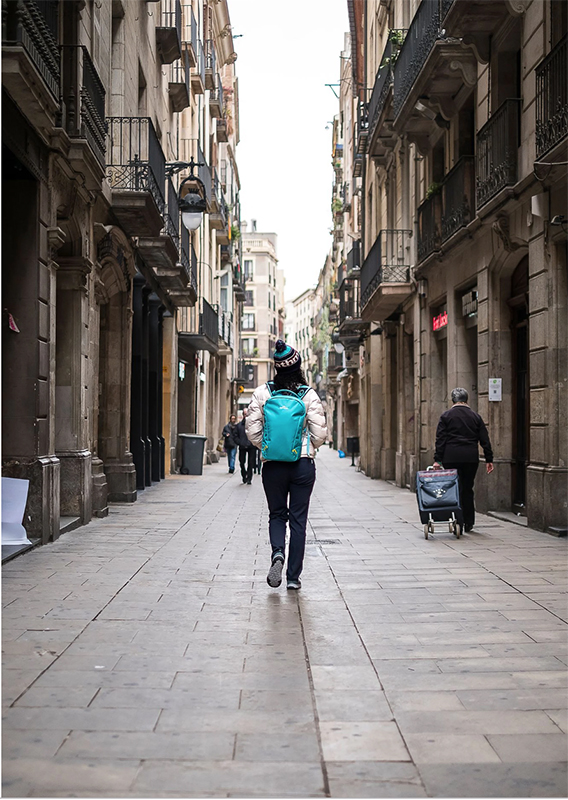 Here is the least you need to know about these three active lifestyle M&A deals from October.
Nike Sells Hurley To PE Firm Bluestar Alliance
The 411 –Nike Inc. announced it reached a definitive agreement to sell the Hurley brand to private equity firm Bluestar Alliance LLC. Financial terms of the transaction were not disclosed. The deal is expected to be completed in December.
Reaction — "This is a transformative acquisition for Bluestar as Hurley's international footprint will enhance Bluestar's reach around the world. We look forward to building upon the existing Hurley network and expanding to additional countries with the deep relationships that already exist within the Bluestar portfolio of brands. We see Hurley continuing to evolve into a 360-degree lifestyle brand, with action sports playing a key role." – Joseph Gabbay, CEO, Bluestar Alliance LLC
What's next? – In a statement, Michael Spillane, president of categories and product, Nike, said, "We appreciate how Bob [Hurley] and the Hurley team have built Hurley into the world's most innovative surf brand. As we drive increasingly more targeted investment and focused growth through Nike's consumer direct offense, this change in ownership will allow sharper focus and intentional investment in Hurley's growth potential."
•••
The 411 – Nike acquired TraceMe, the Seattle-based startup originally founded by Russell Wilson, the star quarterback of the Seattle Seahawks.
Reaction — Nike was fairly tight-lipped on the deal, issuing only a short comment: "Nike Inc. has acquired TraceMe to supplement the company's content strategy on Nike-owned platforms."
What's next? – The acquisition fits with some other moves the company has made in the last few months to sharpen its focus on digital. Nike's recent "prioritization of digital investments," as Stifel's Jim Duffy described it, includes the acquisition of Celect, a retail predictive analytics and demand sensing firm, and the appointment of John Donahoe as CEO, effective in early 2020.
•••
Kathmandu To Acquire Rip Curl For $236 Million
The 411 – New Zealand-based Outdoor retailer Kathmandu Holdings Ltd. agreed to acquire Australian surf brand Rip Curl for A$350 million (US$236 million). The deal was officially announced on October 1, though the calendar still said September 30 in North America.
Reaction — "It's actually a perfect fit on paper. Kathmandu's portfolio and Rip Curl are a perfect match just in terms of philosophy, brand stewardship and building a truly authentic outdoor business that takes you from the ocean all the way to the mountaintop." – Joe Pellegrini, Baird, who advised Kathmandu on the transaction
What's next? – "After 50 years, it's an emotional event for us," said Rip Curl's founders Brian Singer and Douglas "Claw" Warbrick. "Surfing and the surf industry has been an integral part of our lives for more than 50 years. We realize Rip Curl, our baby, has grown into an adult recognized all over the planet, and we are proud that we have created one of the world's great brands. We are confident the crew at Rip Curl will continue to look after the brand and products into the future. We look forward to supporting the crew on this journey."
•••
JackRabbit To Acquire Olympia Sports
The 411 – JackRabbit, the running chain owned by affiliates of CriticalPoint Capital (CPC), announced the acquisition of certain assets and liabilities, including the online presence and the "Olympia Sports" brand from Olympia Sports. JackRabbit will be retaining about half of Olympia Sports' locations and plans to continue to operate the banner.
Reaction — "This gives us a great avenue to build, strengthen and grow our partner relationships and it gives us the strength to leverage our cost structure. And it's right within our core competency, so this really fits our strategy. It's a specialty strategy, and we're very excited about being able to acquire such a history of 45 years with strong equity in these communities." – Bill Kirkendall, CEO, JackRabbit.
What's next? – With the addition of Olympia, the consolidated JackRabbit company will operate 135 brick and mortar stores along with four e-commerce platforms: jackrabbit.com, olympiasports.net, clevertraining.com, and surfoutfitter.com.
•••
Other deals from last month
In case you missed any, here are other notable deals—announcements of either new acquisitions or ones that closed—that occurred across the active lifestyle industry in October (click to read SGB's coverage when the transaction was announced):
Photos courtesy Kathmandu Holdings Ltd.