By Eric Smith
Kathmandu Holdings Ltd. has added another asset to its growing portfolio, but this time the New Zealand-based company stayed much closer to home.
On October 1 (though still September 30 in North America), Kathmandu announced it had acquired Australian surf brand Rip Curl for $236 million. The deal was reported in the currencies of Australia (A$350 million) and New Zealand (NZ$368), but all figures in this article are in U.S. dollars unless otherwise noted.
It's another big outdoor adjacency play in the past year and a half for the retailer, which also produces its own branded collection of adventure gear and apparel. In March 2018, Kathmandu acquired Bozeman, MT-based footwear brand Oboz for $60 million plus an earn-out of up to $15 million.
Now Kathmandu has rounded out its portfolio with an iconic, and profitable, surf asset. In 2019, Rip Curl's annual sales were $350 million, with surfwear accounting for 41 percent of sales, womenswear 22 percent and wetsuits 16 percent. The company posted EBITDA of $32.8 million, meaning Kathmandu paid a multiple of 7.3x for the brand.
"This is a fantastic opportunity for Kathmandu to grow and diversify," said the company's CEO, Xavier Simonet.
Kathmandu last month reported net profits rose 13.7 percent in the year ended July 31 with revenue growing 9.7 percent to $341 million. The gains were led by Oboz, whose sales grew 30 percent to $44.6 million.
With this latest addition, Kathmandu should indeed grow and diversify, while also integrating a legacy surf brand that's a half-century in the making.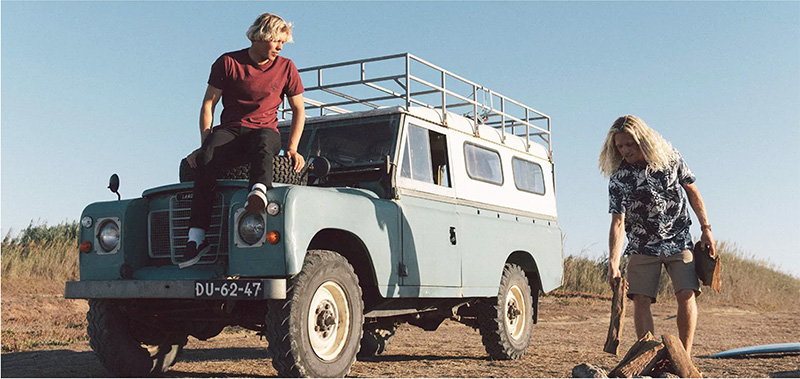 Brian Singer and Douglas "Claw" Warbrick founded the brand in Bells Beach, Australia, in 1969. They developed Rip Curl into a surf industry stalwart that now boasts a balanced geographic, distribution and product mix, all of which should help Kathmandu grow share across the globe in both core and adjacent categories.
In fact, Rip Curl's highly complementary product categories, industry expertise and brand affinity will create what Simonet estimates to be a $625 million global outdoor and action sports company anchored by one U.S. and two Australasian brands.
Not only are they all iconic in their own right, but they should indeed complement each other nicely, according to Joe Pellegrini, managing director for Baird's consumer investment banking division, which advised Rip Curl on the sale in conjunction with the firm's Australian counterpart, Gresham Capital Partners.
"It's actually a perfect fit on paper," Pellegrini told SGB. "Kathmandu's portfolio and Rip Curl are a perfect match just in terms of philosophy, brand stewardship and building a truly authentic outdoor business that takes you from the ocean all the way to the mountaintop."
But while the new-look Kathmandu will have a footprint of 341 owned retail stores, 254 licensed stores and more than 7,300 wholesale doors worldwide, there was much more to this deal than numbers, added Simonet.
"Importantly, there is also strong cultural alignment between our brands, underpinned by a shared focus on quality, innovation and sustainability," he said.
CEO Michael Daly, who has been Rip Curl's CEO since 2013, will continue to lead the company from its headquarters in Torquay in Victoria and will report to Simonet, helping maintain some stability for a company during its transition to a publicly traded parent.
"After 50 years, it's an emotional event for us," said Rip Curl's founders Singer and Warbrick. "Surfing and the surf industry has been an integral part of our lives for more than 50 years. We realize Rip Curl, our baby, has grown into an adult recognized all over the planet, and we are proud that we have created one of the world's great brands. We are confident the crew at Rip Curl will continue to look after the brand and products into the future. We look forward to supporting the crew on this journey."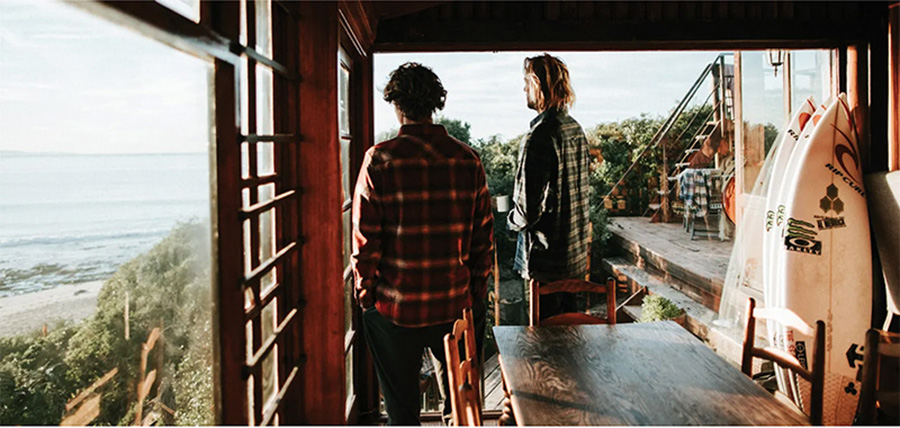 What's especially noteworthy about the deal is that Rip Curl passed up some more lucrative offers to join the rapidly expanding outdoor retailer that would nurture the brand, Pellegrini said.
"The brand is always kept pristine," he said. "It needed a new home, but they were really careful about where it went. There were other bidders for the company, some prominent strategic buyers for the business. At the end of the day, they didn't necessarily take the highest value or the best offer. They took the one that they felt would preserve the legacy of what they created."
The move signals a continued shift for surf and skate brands, according to Patrik Schmidle, president of Action Watch, a San Diego, CA-based firm that provides insights and data for the action sports industry.
As he noted, the top brands in the surf and skate specialty channel are almost all owned by larger entities, with many of them changing ownership in the last few years as industry consolidation ramped up. These include Billabong, Quiksilver, RVCA and Roxy (Boardriders); Vans (VF Corp.); Volcom (Authentic Brands Group); O'Neill (La Jolla Group); Reef (Rockport); Hurley (Nike); Olukai (independent) and Rip Curl (Kathmandu).
"It's just the continuation of a trend of brands in this space that are acquired either by private equity firms or getting rolled up into larger corporations," Schmidle told SGB. "This is just a continuation of the trend. As you go down the list, the core surf brands that are still owned by the original owners, there's only a few of them."
Schmidle said Rip Curl is one of the few bright spots in a surf space that overall has been sluggish of late. What's more, however, is that Kathmandu is adding a brand that has remained true to itself while also posting a healthy bottom line. A perfect 10, it would seem.
"From a geographic perspective and an authenticity perspective, there are quite a few things that are attractive for Kathmandu," Schmidle said. "But profitability doesn't hurt, and also the fact they never really chased the fashion aspect of the industry and got caught in the ebb and flow, the growth and the decline. They've always been true to the technical aspects of the product that they sold."
Photos courtesy Rip Curl
---
"Behind The Deal" is an occasional SGB Executive series that takes a deep dive into M&A transactions in the active lifestyle space. Contact SGB Senior Business Editors tryan@sgbonline.com or eric@sgbonline.com to have your deal featured.