By Eric Smith
Callaway Golf Co.'s $476 million acquisition of Jack Wolfskin, which was announced last fall and completed in January, raised plenty of eyebrows across the business world.
Financial analysts questioned the multiple (12x) that Callaway paid—did the company spend too much?
The golf world wondered if Callaway might be straying too far from its core—will the company lose an edge in apparel and equipment innovation?
And the outdoor industry expressed doubts about this outsider connecting with a discerning marketplace—what could a "golf company" possibly know about camping gear and clothing?
Some of those concerns indeed came to light in recent months. When Callaway released first-quarter earnings in May, the company lowered its EBITDA expectations for Jack Wolfskin based on several short-term issues, including market softness in Central Europe and China along with foreign exchange headwinds.
And in June activist investor Jana Partners revealed it had acquired a 9.5 percent stake in the company and planned to hold discussions with the company to explore a possible sale. Some analysts believed the action might lead to the divestiture of Jack Wolfskin.
But adding Jack Wolfskin as an asset appears to be paying off for the Carlsbad, CA-based company—at least it did during the second quarter. The German-based outdoor apparel and gear brand delivered $48 million in sales for Callaway, helping the company not only post a revenue beat in the period but also raise guidance for 2019.
"We are pleased to see this clear sign of progress and we remain excited about the long-term prospects for the Jack Wolfskin brand and the growth and scale opportunities it presents for our overall global apparel portfolio," said Callaway CEO Chip Brewer.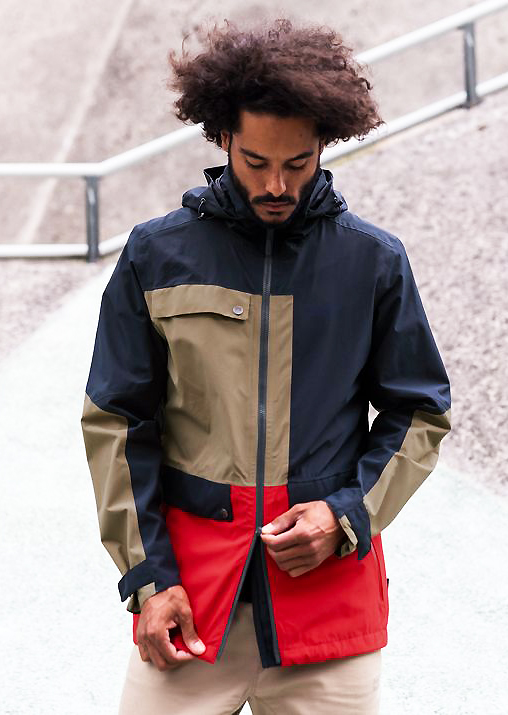 Jack Wolfskin's 14 percent growth in the period was indeed a welcome sign for Brewer, who spoke at length with SGB Executive in March about the deal. He was especially eager to address concerns about Callaway's ability to operate an outdoor brand.
"I think it's totally reasonable for folks to have a healthy skepticism on that front, but we're pretty good operators," he told SGB Media at the time. "We might have to prove ourselves in the outdoor world, but it's not like we're a startup. It's not like we're starting from scratch without any track record.
"We are cognizant of the fact that we don't know everything about outdoor apparel, but believe me, I'm not going to put a bunch of golf guys into the outdoor apparel space. We're going to approach it a lot more rationally and authentically than that."
Callaway's rational and authentic approach was to let Jack Wolfskin operate as it had under the leadership of CEO Melody Harris-Jensbach while helping the brand scale up distribution of its products, especially in markets like North America.
So far, so good for Callaway, which said Jack Wolfskin was the primary factor in the company posting net sales growth of 13 percent in the period to hit a record $447 million, beating Wall Street estimates by $16.6 million.
Earnings per share for the quarter were 30 cents, down from 63 cents in the year-ago quarter but ahead of analysts' estimates by 11 cents. On a non-GAAP basis, earnings per share were 37 cents, which excludes 7 cents per share related to the non-cash purchase accounting adjustments and the non-recurring transaction and transition expenses related to the Jack Wolfskin, TravisMathew and Ogio acquisitions.
Click here to read more details on Callaway's Q2 earnings.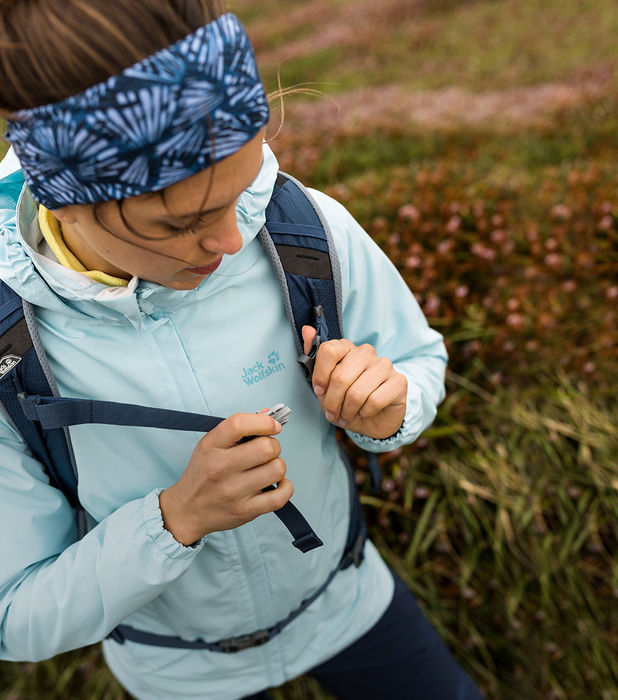 On Thursday afternoon's conference call with analysts, Brewer broke down how and why Jack Wolfskin outperformed expectations. The company adeptly executed its growth strategy, "especially in its direct-to-consumer [DTC] business where new product innovation along with new recent investments in marketing are beginning to bear fruit," he said.
Jack Wolfskin's DTC channel is a combination of owned and operated retail stores and e-commerce platforms. The brand's e-commerce business was up double digits while owned retail was up in the low-single digits on a comp-store basis and in the high-single digits overall, Brewer added.
Brewer also pointed out that Jack Wolfskin has some built-in advantages that should become even bigger differentiators in the next quarter as tariffs wreak havoc on supply chains the world over.
"The Jack Wolfskin business is not really impacted by the China tariff issue at all and neither sources there nor sells much product in the U.S.," Brewer said. "As for the Brexit issue and the tariff risk between U.K. and Europe, we are in process of having our DCs [distribution centers] in England certified as a bonded free trade zone, a process we expect to have completed by the end of this year. We believe that will allow us to avoid inter U.K. and Europe tariffs on our golf equipment business. We also now have the added flexibility of using the Jack Wolfskin distribution center in Hamburg, Germany."
Jack Wolfskin products will also soon have an advantage for North America distribution. Callaway early next year will open a nearly 800,000-square-foot facility in Fort Worth, TX. The locale will handle product for all of the company's brands, including Callaway, Ogio, TravisMathew and Jack Wolfskin, creating distribution and other synergies in the process.
Those factors combined set up nicely for the brand moving forward, according to Brett Andress of KeyBanc Capital Markets.
In a note to investors, he wrote, "After a strong 2Q19, Jack Wolfskin is now tracking toward the high end of the recently revised range (EBITDA of $20M-$26M) which, at the very least, should alleviate investor concerns around the potential for more NT [near-term] downside in that business, as it is playing out quite the opposite. We anticipate a positive reaction in shares as visibility into an attractive 2H19 setup improves."
What's potentially even more attractive for Jack Wolfskin is the second half of 2020. Once that new DC is operational and Callaway has refined its channel strategy for North America, the company will unveil a "broader" launch for the brand here.
"That's absolutely been our plan," Brewer said.
Photos courtesy Jack Wolfskin