By Eric Smith
BSN Sports has become a fixture in SGB Executive's monthly roundup of M&A activity, and April saw the nation's largest direct marketer and distributor of sporting goods to the school and league markets grow yet again with the addition of two more assets.
In a busy month for deals in the active lifestyle market, BSN, which is part of Varsity Brands, acquired Charleston, SC-based T&T Sportsman's Shop Inc. and Rochester-NY based Valenti Sports, its eighth and ninth deals, respectively, of 2019.
Meanwhile, April also saw Volcom find a new owner. On April 2, about one year after Kering Inc. said it planned to sell the surf, skate and snow brand to focus on luxury goods, the company made good on its promise by unloading what it no longer considered a core asset.
Authentic Brands Group (ABG) bought Volcom from Kering. Terms of the deal weren't disclosed, but it boosted the value of ABG's portfolio to more than $9.3 billion in annual retail sales, the company said.
Volcom's Todd Hymel spoke with SGB at length about the deal, including why "Liberated Brands," the name of the newly formed operating company for Volcom, had nothing to do with feeling "liberated" from the previous owner.
"It's funny because it certainly turned out to be perceived that way," Hymel said. "When we were coming up with names, we wanted to make sure that the new company paid homage to Volcom and its founding roots, and one of its founding pillars was creative liberation."
Here is the least you need to know about these top active lifestyle M&A deals from April.
BSN Sports Acquires Rochester's Valenti Sport + Charleston T&T Sportsmans' Shop
The 411 — BSN Sports, a division of Varsity Brands, announced two deals last month. On April 16, BSN said it had acquired Rochester, NY-based Valenti Sports Inc., which has been serving the Rochester market since 1993 and provides more than 400 area teams with uniforms, balls and other sporting equipment. And on April 24, BSN announced that it had acquired Charleston, SC-based T&T Sportsman's Shop Inc., which has been serving team sports customers in the Lowcountry area of South Carolina for more than 70 years.
"We are immensely proud of the business we've built over the last 25 years, and are thrilled to join the BSN Sports family. More specifically, BSN's superior technology and leading brands will enable our sales pros to spend more time supporting coaches and servicing them in a manner that benefits Rochester's young people. This is the 'Heart of the Game' that BSN Sports talks about frequently, and we are 100 percent aligned with their philosophy and approach." — John Valenti, Founder, Valenti's
"This is another step forward in our company's journey of over 73 years, and we are truly excited to join BSN Sports. Their national reputation, immense resources and cutting-edge technology will allow us to build on our trusted relationships and exceptional service. This is a win for our customers and our employees, and we are incredibly excited about the future." — Buddy Lenhardt and Ben Thrash, Co-owners, T&T's
What's next? — Look for BSN Sports to continue its acquisitive ways. Following the T&T's deal, the latter of the two from April, Terry Babilla, president, BSN Sports, said, "… we have now added over 200 sales professionals in the last 12 months, including valuable teammates in New York, Washington, Illinois, Missouri, Michigan, Colorado, Florida, Texas, Pennsylvania, New Jersey, Alabama, Georgia, Utah, Kentucky and, South Carolina. We will continue to seek out partners that share our values and have a passion for building lifelong customer relationships."
Behind The Deal: Volcom Gets Fresh Start With ABG
The 411 — Authentic Brands Group (ABG) acquired the intellectual property of Volcom from Kering S.A., which bought the brand in 2011. ABG took a minority stake in Liberated Brands, the newly formed operating company for Volcom, with Todd Hymel and Volcom's current management team taking the majority stake in the new company and maintaining operations in the U.S., France, Australia, and Japan.
"We are thrilled to have completed the purchase of Volcom. For nearly three decades the Volcom family has created one of the most iconic brands in the skate, surf and snow markets. During the last few years, the brand has been consistently gaining traction with broader audiences around the world while staying true to its core. We could not be happier to finally get to work with this team." — Jamie Salter, Chairman and CEO, ABG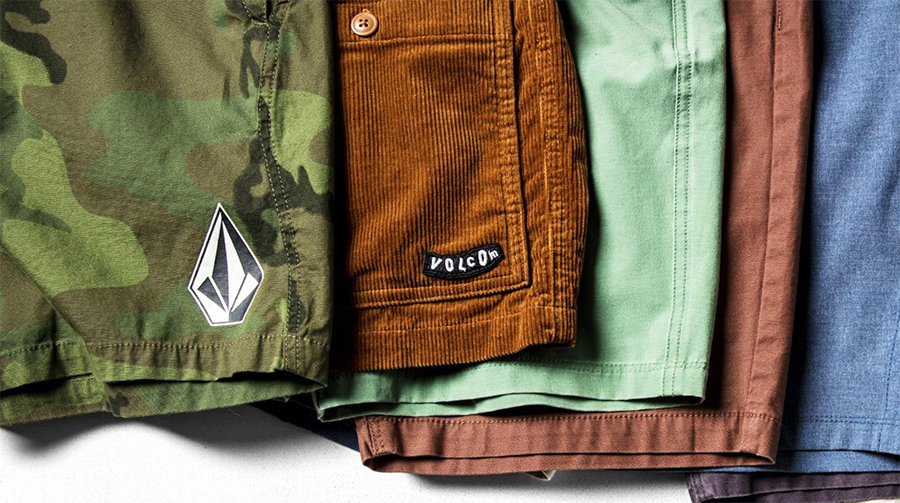 What's next? — Volcom's management team will continue to oversee the brand's product development, athlete marketing, and retail and wholesale businesses worldwide, while ABG will focus on building brand awareness and enhancing business development in current and new markets for Volcom. "They [ABG] love the ability of the brand to retain its foothold in a strong position in surf but also be a brand that can be much bigger in the outdoor and snow space, as well as city and skate and music," Hymel said. "They're looking at being able to take all those pillars and help us bring those to a larger audience, which is what we've been working on over the last few years. They just have a much bigger platform in terms of their social reach, their internal media platform, their ambassadors and their entertainment business."
Other deals from last month. Here are other notable deals—announcements of either new acquisitions or ones that closed—that occurred in the active lifestyle industry in April. Click on the headlines below to read the full stories.
Photos courtesy Volcom