Johnson Outdoors Inc. said it faced challenges in its kayak and tent businesses in the second quarter March 29 but still managed to show a slight increase in profits in the period due to momentum in its larger Fishing and Diving segments.
Net earnings in the period improved 1.4 percent to $21.9 million, or $2.18 a share, from $21.6 million, or $2.15 a share a year ago. Revenues grew 7.2 percent to $177.7 million.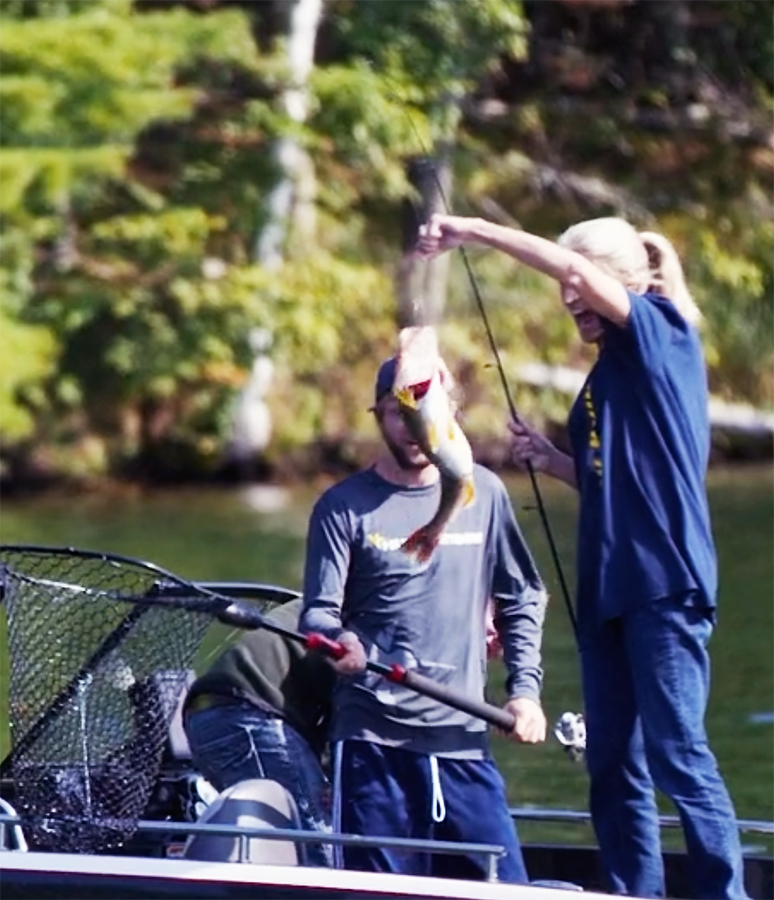 Fishing, by far the brand's largest segment, sales advanced 10.3 percent to $138.2 million. Operating profits in the segment gained 12.4 percent to $34.6 million.
On a conference call with analysts, Helen Johnson-Leipold, chairman and CEO, said sales were expected to moderate this year after "unprecedented growth" in the prior year. In the year ended September 28, sales grew 11 percent, led by strong demand for new products in its core Fishing and Diving brands.
Johnson-Leipold said new products consistently drives a third or more of the company's annual sales and continues to support growth in the Fishing segment. She said, "So far this year, pre-season selling across our Fishing brands continues to be strong."
New product highlights include the Minn Kota One-Boat Network platform and Minn Kota Down Imaging motor that both integrate Minn Kota and Humminbird technologies. The Solix and Helix Series of fish finders are also finding success.
In the Diving segment, which includes the Scubapro brand, sales increased 3.6 percent to $20.1 million while operating income significantly increased to $1.42 million from $14,000 a year ago.
Johnson-Leipold said Diving benefited from a "significantly improved" performance in the North American market. New products continue to drive about a third of Scubapro sales and strong sales are being seen in the dive computer category. Scubapro's G2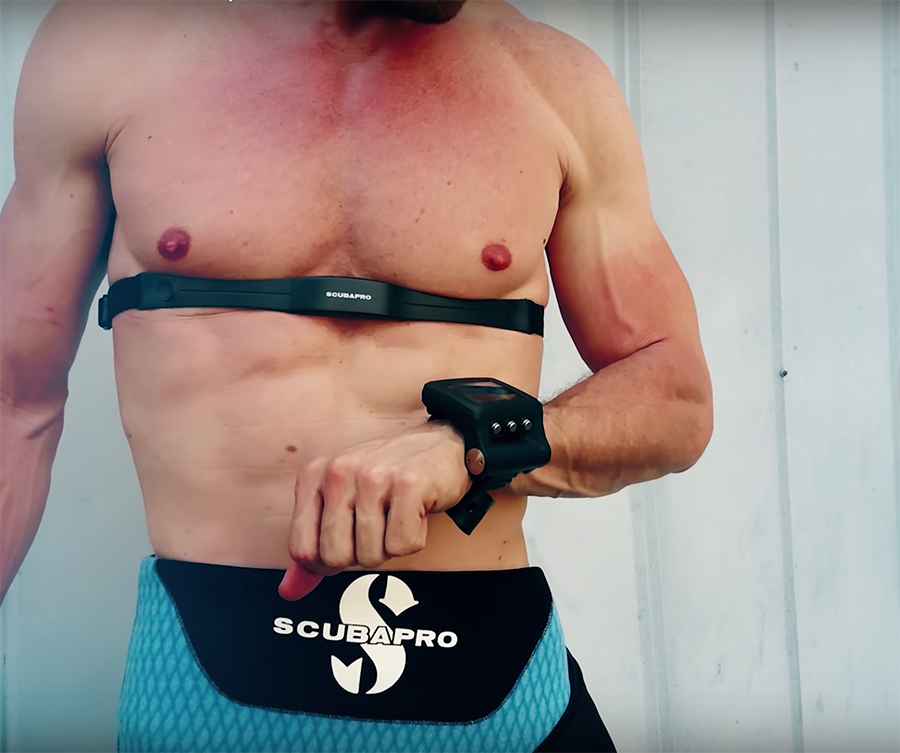 Dive Watch Computer with wireless transmission and a heart rate monitor is also selling well. Watch the video here or click on the still shot shown below.
In the Camping segment, sales declined 5.5 percent to $ 9.5 million. Lower sales were seen across tent categories, The Camping segment's operating earnings improved to $419,000 from $302,000 a year ago. The segment includes Jetboil outdoor cooking systems and Eureka! camping and hiking equipment.
In the Watercraft Recreation segment, sales in the quarter slid 8.9 percent to $9.85 million due to continued kayak market weakness. The segment widened its operating loss to $516,000 from $170,000 a year ago. Brands in the segment include Old Town canoes and kayaks, Ocean Kayak and Carlisle paddles.
Johnson-Leipold said the challenging market conditions for both the Watercraft and Camping segments underscore the "critical importance" of continued investments in digital marketing and e-commerce to better target consumers and their needs. A priority includes building enhanced research and planning tools for end-users of both segments.
Johnson-Leipold said about the Watercraft and Camping segments, "We're committed to the long-term opportunity of these two businesses, and we anticipate that we will see benefits from these investments in the future."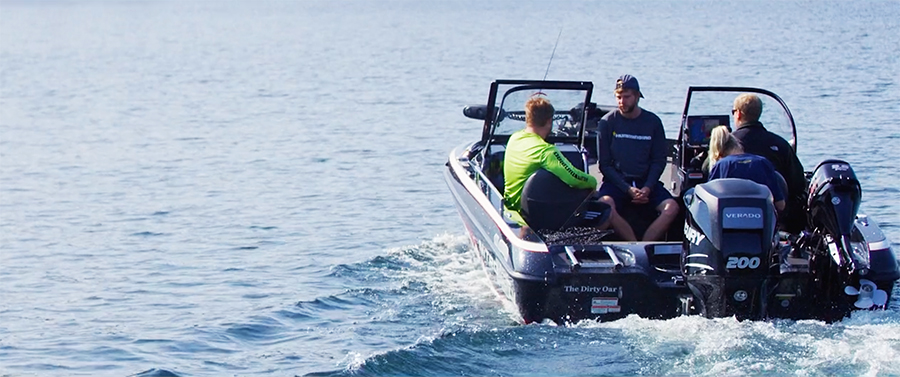 Companywide, operating profit in the second quarter rose 6.9 percent to $27.8 million. Gross margin was down slightly to 44.5 percent from 44.7 percent in the prior year quarter due in part to the unfavorable impact of $1.4 million in Section 301 tariffs on Chinese goods and components.
Operating expenses during the quarter increased 6.4 percent year-over-year. The increase was due primarily to higher deferred compensation expense resulting from a $2.0 million upward adjustment in the valuation of the plan's assets; however, an offsetting gain was reflected in other income/expenses.
In the six months, revenues were essentially flat at $282.1 million against $282.4 million a year ago. On a currency-neutral basis, sales inched up 0.6 percent. Earnings improved 16.4 percent to $25.4 million, or $2.53 a share.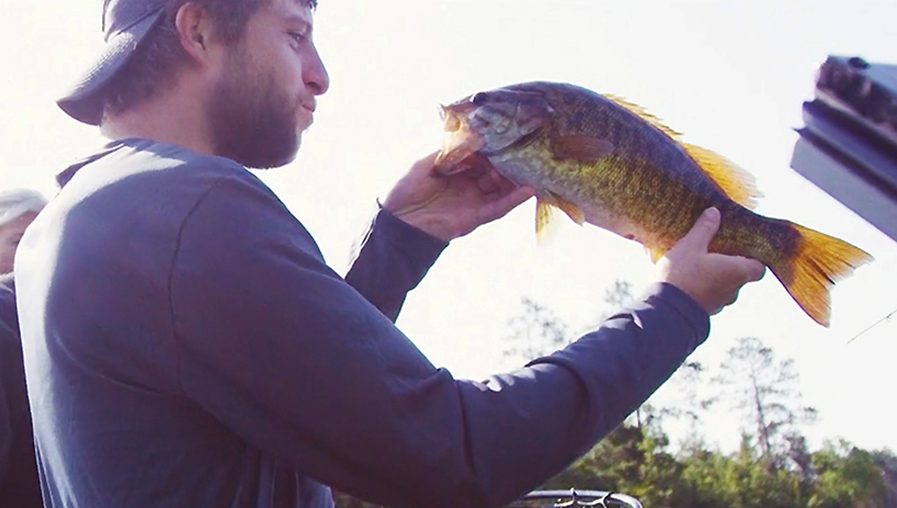 On the call held Friday, David Johnson, Vice President and CFO, said that the company now expects tariffs on Chinese goods to have an impact on profits between $5 million to $7 million this fiscal year, down from an estimate of $6 million to $9 million previously. The change reflects the securing of an exclusion for the components subject to Section 301 tariffs that are used in products assembled in the U.S.
Johnson Outdoors is also continuing various tariff mitigation efforts with respect to other affected product components.
Looking ahead, Johnson said the company continues to expect moderate sales growth for the rest of the year and profitability comparisons to be impacted by the tariffs on components. She added, "Nonetheless, we continue to benefit from our ongoing efforts to improve operational efficiency enabling us to protect margins and effectively manage working capital. The balance sheet remains strong and our cash position is healthy, providing us with the financial capacity and flexibility to strategically invest in growing the businesses while continuing to pay out the cash dividend to our shareholders."
Photos courtesy Johnson Outdoors