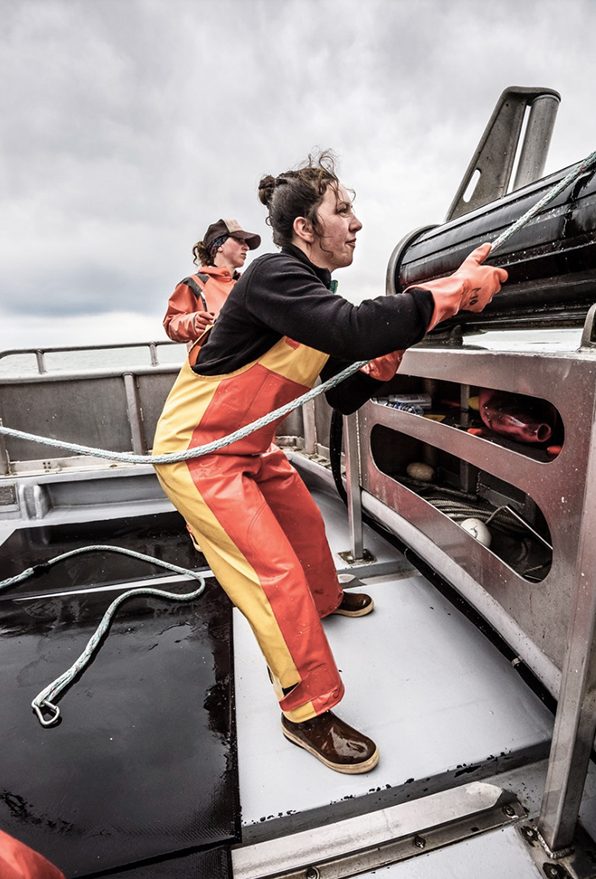 For more than 80 years XtraTuf made nothing but a brown boot that was called the "Alaskan Sneaker"and worn by every commercial fisherman. XtraTuf, owned today by Honeywell, has the stats to show that they ship more pairs of the "Sneaker" which they renamed Legacy, shown above, to Alaska than there are residents. It is a staple in every Alaskan's closet because this boot works.
Last week we had the opportunity to sit down with David Mesicek, Head of Global Marketing, about the exciting things ahead for XtraTuf in 2019. (You can read Part 1 of our interview with David that posted yesterday to SGB Today here).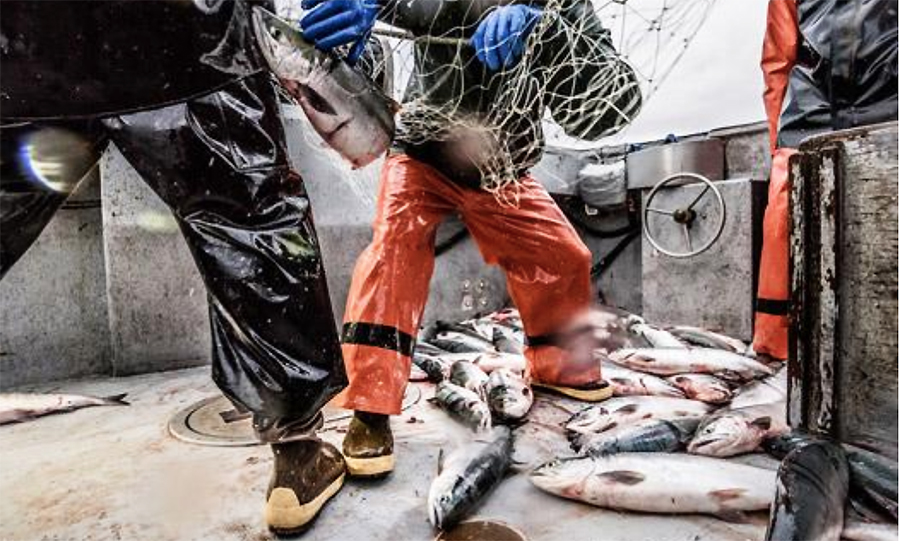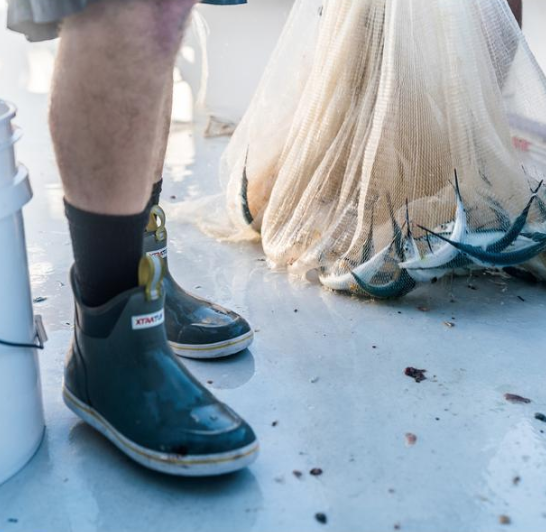 Beyond the Legacy boot, XtraTuf has expanded over the past six years into sport fishing and the marine lifestyle space with great success. Our six-inch rubber Ankle Deck Boot, shown above and left, was a home run for us. We're updating it with new colors in the rubber that are more Fall-specific for 2019, and we're making a leather version which we're really excited to roll out at the shows this January.
We also have a great boot called the Bristol Bay. It is our first foray into making a boot that has an SRC-rated, non-marking, slip resistant outsole with an everyday waterproof upper in an all leather and a leather/canvas option for the fishermen who, at the end of the season, has a lot of work to do on their boat but still needs traction, comfort and protection. And, because it's built for that user in mind, it's going to have huge appeal and practicality to lots of folks for more everyday wear outdoors.
Similar to our Muck Boots, we've added Glacier Trek Pro technology in the Elite Boot which is basically our Legacy model that's built out of rubber and neoprene. It's rated for extremely cold conditions and comfort-rated to -20° Farenheit. We added a Glacier Trek outsole for traction on wet/dry ice. The technology also provides traction on metal boat decks, which is really important for commercial fishermen. With an SRC-rated outsole, this boot is just unbelievable. We know that it is not a mass market boot, but XtraTuf is all about making boots for commercial fishermen in Alaska. We are going to continue to innovate making great products that solve real world needs.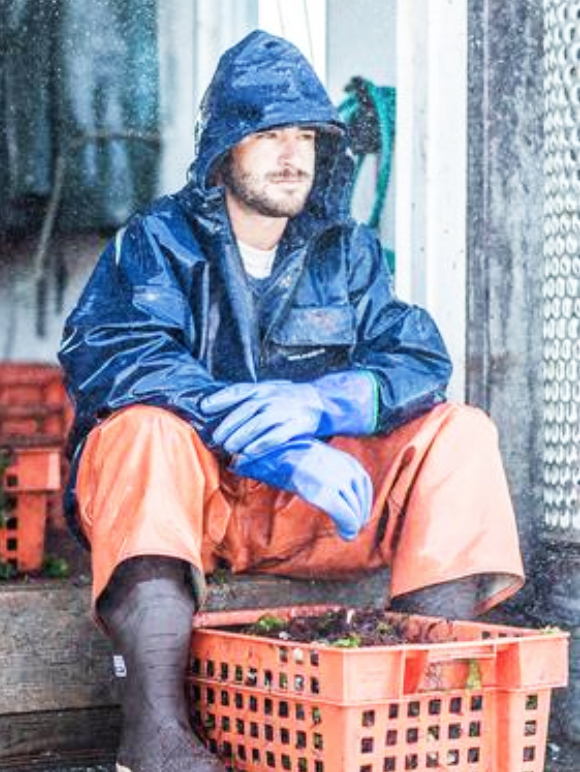 XtraTuf was acquired by Honeywell. Similar to the story behind Muck Boots, who came up with the idea to create a boot for commercial fishermen in Alaska? From what we know, the brand was started by the BFGoodrich Tire Company about 90 years ago, and in the first year the boot ended up in Alaska and was adopted by the commercial fishing industry pretty rapidly. We're working on putting the bits and pieces of the story together. Ask me again next year!
XtraTuf and Muck Boots are two separate companies within the Honeywell portfolio of brands. Yes, we have separate product management teams and treat them as separate brands. I am the CMO for both as well as other footwear brands, but they are radically different stand-alone brands. They are both rooted in function first, which is the only commonality between them, that allow people to live, work and play in the harshest conditions.
The Salmon sisters, Emma and Claire, shown below, grew up working on the water wearing XtraTuf boots, and now they are collaborating with the brand designing the Salmon Sisters Legacy Collection. How did the partnership start? Emma and Claire grew up in Alaska fishing with their family. They went to college and came back to Alaska to take on the family business, but they recognized that there was an opportunity for them to create their own brand as artists creating beautiful prints in their off time. About four years ago we connected with Emma and Claire and said, 'you're wearing our boots, you make beautiful art, can we take your art and create a line of women-specific boots', which did not exist at the time. They said 'absolutely', and we've had this partnership for years now making commercial fishing boots for women. We are so proud of it. It's expanded beyond just the Legacy boot into our Ankle Deck boot and, this spring, we are rolling out Salmon Sisters sneaker style products with a silhouette that has an everyday wearing appeal but still has extra tough traction.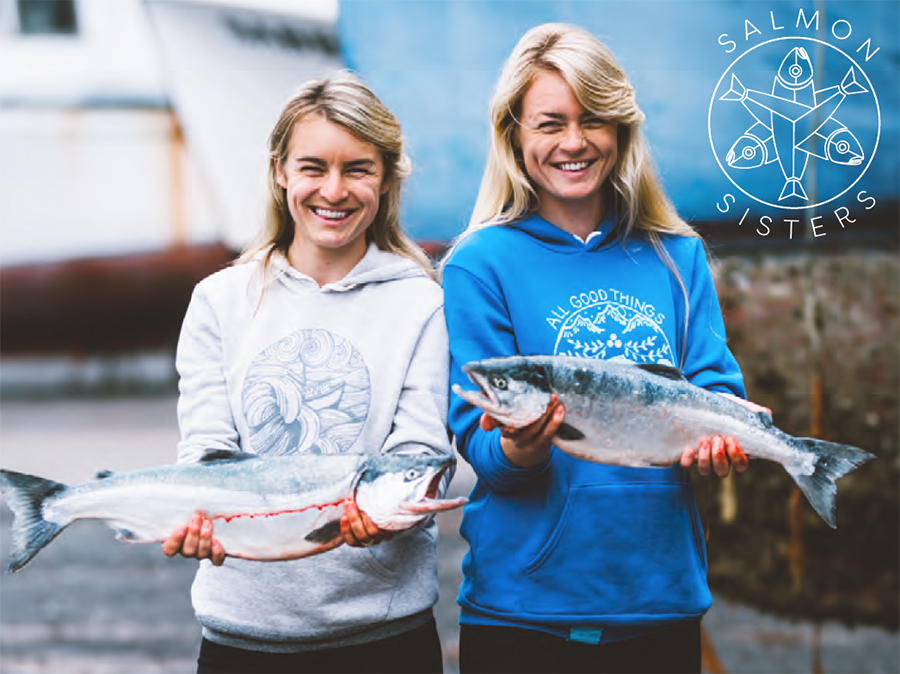 "We grew up working on the water in XtraTuf. To us, XtraTuf defines what it means to be Alaskan and to be fishermen. We love how these iconic boots bring folks together as if they guarantee a shared understanding of what it means to work hard and adventure often, as if to say "I believe in these things, too."

"We collaborated with XtraTuf to design the Salmon Sisters Legacy Collection for strong women everywhere. Wear them with pride on and off the water in the name of sisterhood and fine fishing fashion." — The Salmon Sisters
The Ankle Deck boot was a home run in the Sport/Fishing space when it launched in 2016.
Yes, it was a success for folks who do not need a full boot. A lot of our customers wear their boots rolled down when it's hot outside. So, we came out with a shorter boot and started to see them on the streets of San Francisco, New York and Chicago. We found that fascinating that city dwellers were wearing fishing-specific boots because they liked the look, feel and waterproofness. So, for Fall 2019, we are introducing a leather version that is just as waterproof as the rubber but with an everyday look.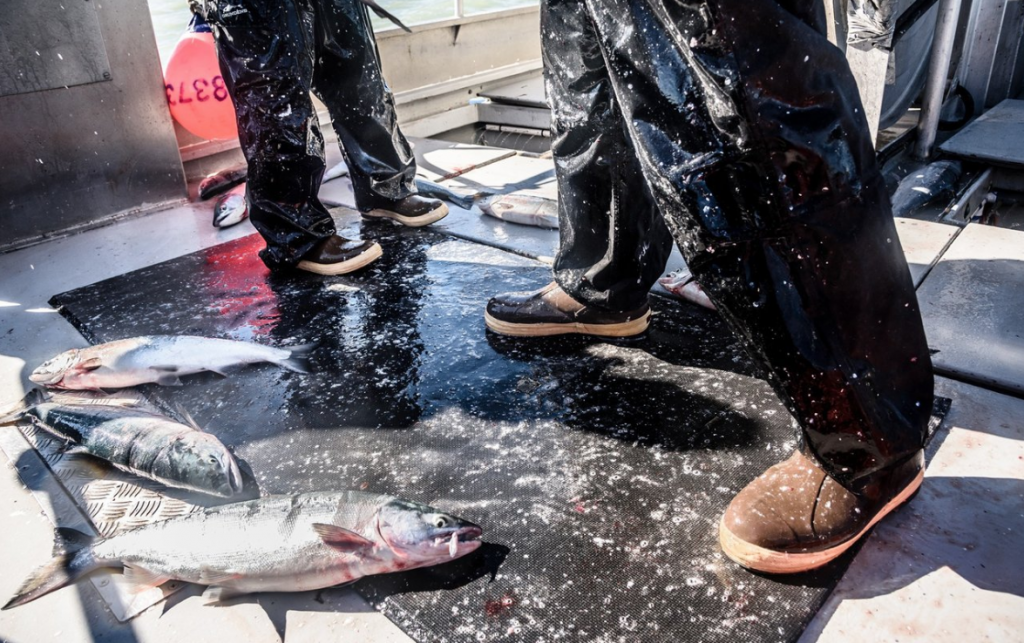 Sustainability was a buzz word last year that we continue to hear in the industry this year. What does it mean to XtraTuf? We make high quality products that last, that we believe in, and are not disposable or wear out. We work with our factories and our shipping partners to do things as efficiently and with as less waste as possible.  Photos courtesy XtraTuf