After more than a year of planning and construction, Osprey is moving into its new Cortez, CO headquarters today. Osprey President Layne Rigney posted on Facebook: "Fun day at Osprey as we moved into our new HQ. Big upgrade!"
Construction on the roughly 28,000-square-foot building at 800 N. Park St. started in September. The Osprey Base Camp has space for 120 employees, although only 90 plan to move their offices there this year.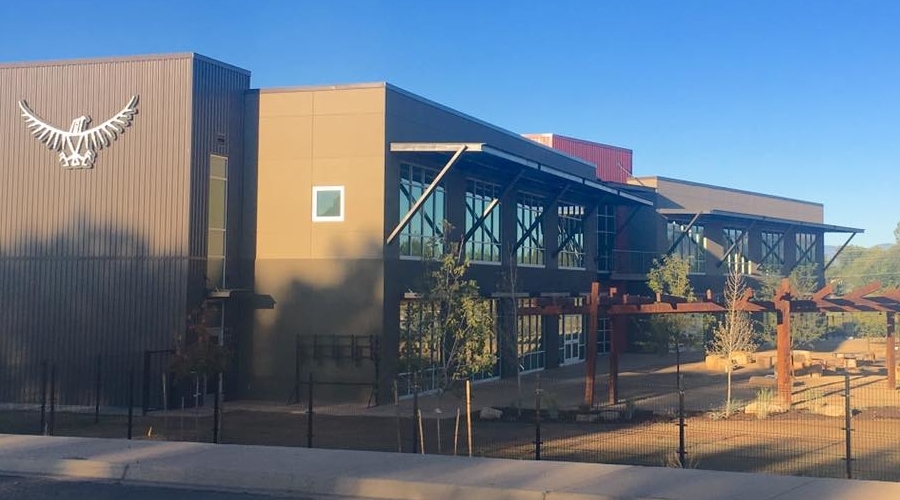 Behind the building is an amphitheater designed to look like the Osprey logo from above. Inside the building, 13 antique Singer sewing machines will be part of a display documenting the company's history, and the break room and conference room will be relocated to "The Nest" on the second floor.
The new digs include a showroom and offices for the company's marketing, design, human resources, customer service, administration and other departments. About eight to 10 employees will remain in Osprey's current headquarters, which will become the new warranty and repair shop for the company.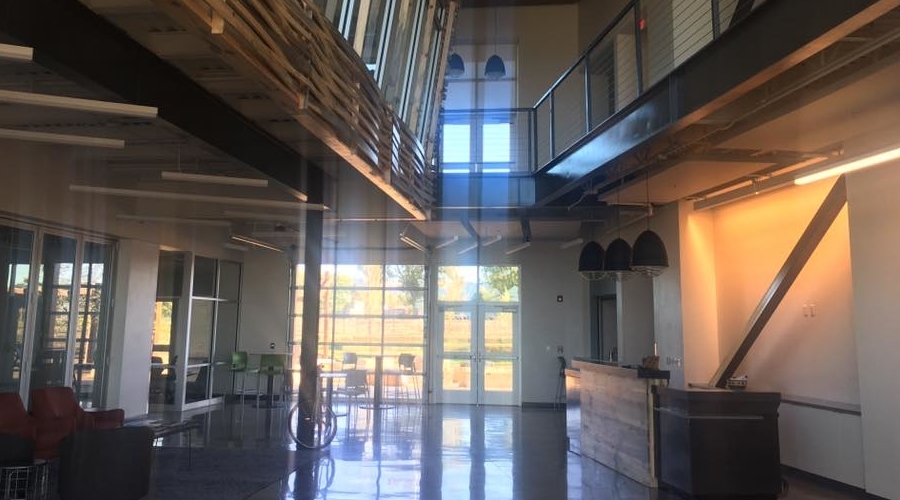 Photos courtesy Layne Rigney