Born of a 70-year lineage of St. Louis, MO garment makers, Dakota Grizzly provides men with garments that have a unique design signature. From shirts and outerwear based on function and design, to pants and accessories, Dakota Grizzly offers modern takes on familiar designs.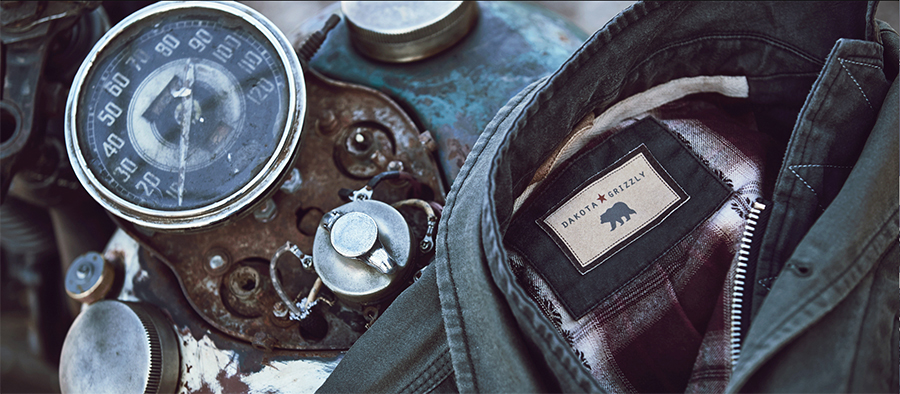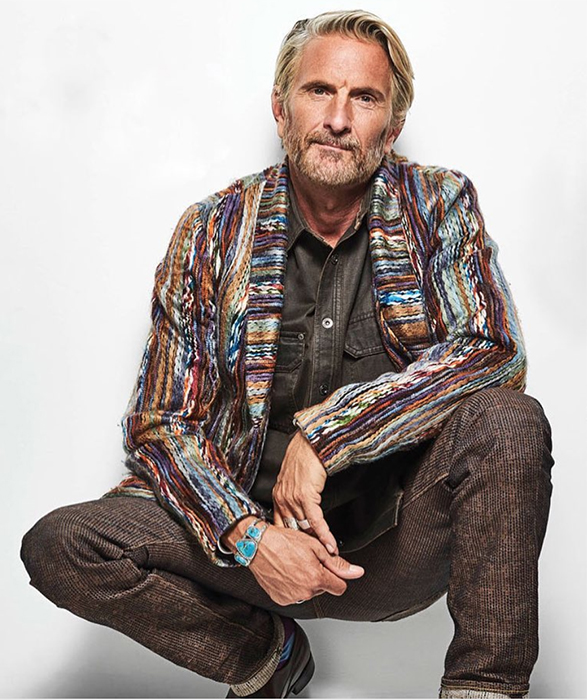 This same love of detail and craftsmanship is the inspiration for Dakota Grizzly designer Donovan Smith, (pictured left), who joined Dakota Grizzly in 2016. "Opportunities like this were few and far between. To devote yourself to one brand in St. Louis was something I couldn't pass up", said Donovan. His love of detail and the rugged ambience of the American West brings this esthetic to his role as the brand's lead designer. "I have a cabin in Idaho that I stay in part-time, and I've brought some of that sensibility with me," he said. "I'm also really interested in vintage clothing with a uniquely American heritage. At Dakota Grizzly we call it a crafted urban rugged.
Dakota Grizzly's Fall 2017 collection offers active hiking tees to medium weight pullovers and zip outdoor hoodies to flannel jackets with Sherpa lining. Each piece has a unique detail, like micro-suede trims, leather details and antique zipper details. Here are some of our favorites for the season.

Visit dakotagrizzly.com to view the Fall 2017 collection. Photos courtesy Dakota Grizzly