By Eric Smith
As global commerce broadens to new markets and deepens in existing ones, companies have seemingly boundless opportunities to expand their sales reach and brand recognition. The world is indeed flat.
But the relative ease with which goods flow across international borders has also fueled a rise in counterfeits, knockoffs and fraudulent websites, threatening not only companies' financial footing, but their reputation as well.
Manufacturers with patents have long been subject to intellectual property theft, which is now a cornerstone of the ongoing trade war with China. Culprits that mimic a company's technologies or designs are able to sell knockoffs and counterfeits more cheaply to price-conscious consumers by using inferior materials and taking advantage of lower shipping costs.
Because of these practices and the piles of money to be made, fake products pour into the U.S. from overseas daily. And while it's difficult to say how much money U.S. manufacturers are losing in the process, the amount of bogus goods entering the country, most notably from China, is staggering, according to Patrick Hedren, vice president, labor, legal & regulatory policy, National Association of Manufacturers.
"We don't know the latest number for incoming packets, but we suspect in 2018 more than 500 million packets will enter the U.S., mostly via China, and a large percentage of those packets are counterfeit goods," Hedren told SGB.
Add to this scenario schemers claiming to sell a company's products via websites that look legitimate but instead take consumers' money and don't deliver the goods, and it's easy to see that businesses are battling a host of nefarious entities out to steal their money and sully their reputation.
"The damage to a manufacturer's brand value can be immense," Hedren said. "Unlike the legitimate manufacturer, the Chinese counterfeiter has no incentive to obey U.S. safety regulations or take care to make sure products are well made. Counterfeiters are totally unconcerned with the original maker's brand value because they can just move on and counterfeit a different item whenever it makes sense to do so."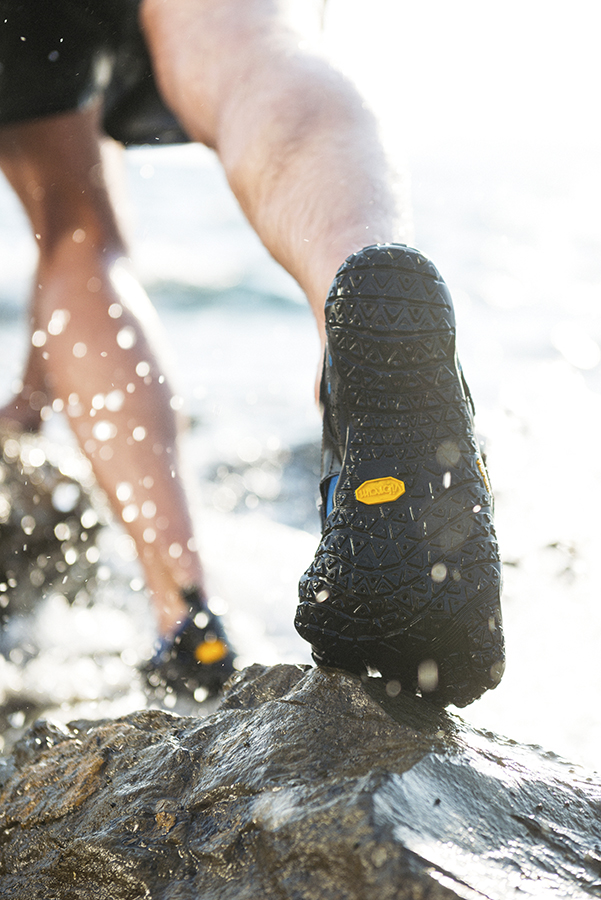 Knockoffs and counterfeits include everything from ball bearings to designer watches, handbags to laptops, but some recent high-profile cases have centered on the outdoor and sporting goods industry.
A few years ago, Converse sued companies for infringing its Chuck Taylor trademark. And Vibram took aggressive steps to prevent the counterfeiting of its products, specifically Vibram FiveFingers.
In January, Canada Goose filed a lawsuit in federal court in Chicago that charged "an interrelated group of counterfeiters" based in China of selling fake Canada Goose across hundreds of unauthorized websites.
And last month, Boulder, CO-based Nite Ize scored a rare win against knockoffs when the company prevailed in a two-year legal battle with the International Trade Commission. The ITC awarded protection for NIte Ize's Steelie product line with a general exclusion order that prevents infringing products from entering the U.S.
Nite Ize's journey to victory was long and arduous but worthwhile. And it provides some insights into how businesses can combat threats that have become as much a part of doing business as R&D, production, sales and marketing.
Case Study: Nite Ize
Nite Ize makes hundreds of accessories, including carabiners, gear ties, mobile phone holders and headlamps. In 2013, the company unveiled the line of Steelie products, whose design is a "patented magnetic two-piece ball-and-socket mounting kit" that can be used in a car, at home, on a bike—wherever hands-free phone use is needed.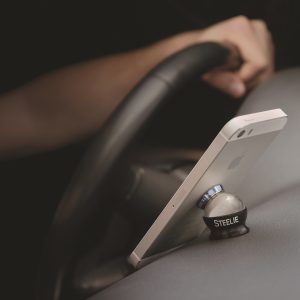 About six months after releasing the products, Nite Ize executives were alerted to some potential Steelie counterfeits being sold on Amazon's third-party marketplace. The company was able to get those products removed from the site based on Nite Ize's patents and the counterfeiters' violation of Amazon's terms of service.
But counterfeits soon morphed into knockoffs—products sold under different brand names but with similar designs and/or technology. "With a knockoff, which is what we're seeing now, they make the same type of product," said Clint Todd, chief legal officer at Nite Ize. "They infringe on one of your design or utility patents, but they don't try to sell it as if it's your product."
The Steelie products were easy to replicate, Todd and Nite Ize Founder and CEO Rick Case told SGB in a recent interview. Todd and Case said they figure someone overseas simply bought a Steelie product, dissected it and found a way to fashion a cheap imitation in a Chinese plant.
"As soon as they take it apart and figure out how to make it and they build their molds and whatever else they need to do, then they're in business," Todd said. "As long as you can figure out how to source it and make it, then you're good to go. But the speed with which that's happening now is much different than it used to be."
The knockoff producers were able to differentiate on packaging and, most importantly, price. They were also able to peddle the products on a familiar platform. "If they have a marketplace that allows them to market those differentiations efficiently—Amazon, for example—they can buy key words to support searches to essentially reach that traffic," Case said. "They can officially serve up their option as an alternative to the real McCoy."
With no legal recourse except to sue the dozens or possibly hundreds of Chinese manufacturers that might be replicating and selling knockoff Steelie products—which would have run up exorbitant costs and likely wouldn't have worked anyway—Nite Ize sought another path.
"It reached the tipping point for us because even if we had the money, I don't know that we could actually hire enough attorneys or try to enforce against patent infringements," Case said. "And that's where we looked to the International Trade Commission."
In November 2016, Nite Ize petitioned the ITC to investigate the matter, alleging violations by 32 Chinese companies of selling to U.S. consumers mobile device holders and components that infringed upon Nite Ize's patent.
As Nite Ize began this fight, company executives quickly learned that the knockoff manufacturers were able to sell the products so cheaply because they could ship to the U.S. via China Post for about $1 per order. Nite Ize couldn't compete on that price—and why would it want to? Slashing the MSRP would diminish the design and utility patents the company routinely files, not to mention reduce top- and bottom-line figures.
"We have an R&D department with 20 to 30 people, and that's really the bread and butter of our business—to innovate and invent and provide new twists on known technologies or solving problems that everybody has," Todd said. "In order to pay for that and be able to protect those innovations at some point along the way, we're filing for a lot of patents."
After nearly two years, Nite Ize won the ITC case, albeit without any of the courtroom drama since none of the Chinese defendants bothered to appear. "The reason they didn't show up was they knew exactly what they were doing," Case said. "They knew they were guilty. They were purposefully taking advantage of demand for a particular product and leveraging the marketplace to be able to take advantage of that."
The general exclusion order bars "import of any infringing products and prompting online marketplaces to remove all Nite Ize Steelie knockoffs manufactured by 16 of the foreign infringers," according to the company.
Though Nite Ize won't recoup any money from the victory—and the company has no idea how much it has lost to counterfeiters and knockoff perpetrators over the years—it serves as vindication of sorts, Case said.
"All of a sudden our reputation for offering great quality product that absolutely is a solution to a problem that people recognize, at a fair price, in making a fair profit, that is certainly not upheld when we look at a marketplace for those kinds of copies," Case said. "That definitely jeopardizes our reputation.
"This is going on all over the place. It's just very few people are able to get in front of a court like this and present that case."
Case Study: Scott Sports
Counterfeits and knockoffs aren't the only threats that companies face. A virtual scam has hit the industry as well, a grift that doesn't deliver any type of product—not even a poorly made knockoff.
Scott Sports last month issued a press release that the company has seen an emerging number of "fraudulent websites luring customers to online fake shops." The sites are being advertised on social media, including sponsored ads on Facebook, promising anyone who clicks through deep discounts on Scott bikes.
Jochen Haar, bike marketing manager for Swiss-based Scott Sports SA, told SGB that the company's subsidiaries and distributors have been alerting headquarters about customers who were lured to fake accounts and paid money for a bike but never received the ordered product.
"There are quite a few fraudulent sites operating, and due to their professional and credible way of communicating, it becomes harder and harder to tell them apart from real Scott distributors," he said. "Despite the fact that we're constantly chasing fake accounts, new fraudulent websites open every week."
The sites change the URLs but keep the same website layout and design, Haar said, which creates a "flood of additional fraudulent websites."
"We have been facing legal issues with product counterfeiting and fraudulent suppliers for many years. This is not something which is new at all," Haar said. "What is new, however, is the emerging number of well-organized fake online shops with the criminal intent of luring consumers to fraudulent websites which look authentic at first sight."
Communication about how to spot fraudulent websites is key, Haar said. Scott has been working with payment providers on the fake sites and alerting distributors, subsidiaries and even customers to the potential scam. Part of the message includes promoting the company's official dealer list, available at scott-sports.com.
The goal is to keep anyone from pursuing an offer that is "too good to be true," but even as Scott works to get in front of the problem and follow the right steps to prevent consumers from falling for such a ruse, Haar understands that the company's brand can take a hit through no fault of its own. That makes public relations so critical.
"Both fake websites and product counterfeiting are a huge problem for premium brands such as Scott," Haar said. "However, Scott takes this topic seriously and we make sure we pursue everyone trying to extort our potential customers and followers. We believe a lot of damage would be done if these customers got the feeling that we do not listen nor care. That is not the case, and all the feedback we get through our customer service is very positive—even though most cases cause trouble for all parties involved."
Steps To Mitigate Risk
There is only so much a company can do to mitigate—prevention is difficult—counterfeits, knockoffs and scam websites that tarnish their brand and financial standing. In-house or outside legal counsel is one way. Filing patents on intellectual property in a timely fashion is another.
Trade associations' regulatory or international trade committees can keep you apprised of steps to take and current lobbying efforts being undertaken, such as how to best prevent intellectual property theft.
More than anything, vigilance is critical. Monitor sites like Amazon and Alibaba for potential counterfeits and knockoffs. Work with retailers and distributors on what they're seeing and what could be a potential threat.
"Manufacturers need to stay on top of online marketplaces and watch for this problem if they sell products online," said NAM's Hedren. "There are some limited steps they can take to protect their IP and try to reduce the prevalence of knockoff products on platform e-commerce sites, such as notifying those sites about the problem and working with them to eliminate knock-off postings."
Unfortunately, as long as China Post is able to ship goods to the U.S. for a fraction of the cost and as long as consumers prefer cheap prices without knowing where the products are coming from, counterfeiting and knockoffs are likely to flourish. Even retailers are subject to revenue loss, according to Nite Ize's Case.
"Retailers are losing sales to-third party marketplaces that are doing this because they can't get the freight for those prices," he said. "That changes the price right significantly and we're all paying for it, but no one knows."
With the deck so stacked against companies looking to legally sell their patented products, companies up and down the supply chain are facing potential threats that can only be addressed one at a time unless a the deeper problems are addressed, which is what organizations like NAM and others are touting.
"It is only going to grow worse until we address the underlying economic subsidy that not only enables these products to enter but actually encourages counterfeiters to sell into the U.S. and European markets," Hedren said. "Of the manufacturers we have spoken with, a few have had some limited success getting counterfeit products taken down from e-commerce platforms, but they're playing whack-a-mole here and we need a much more robust and durable fix."
Photos courtesy Nite Ize, Vibram & Scott Sports