By Thomas J. Ryan
Wolverine World Wide reported earnings topped guidance in the first quarter and four of its major brands—Merrell, Saucony, Cat, and Wolverine—exceeded internal sales expectations. Overall sales came in below expectations due to a downturn in the boat shoe market and weak re-orders that impacted Sperry.
"Our diversified brand portfolio helped to deliver a solid revenue quarter, despite some global headwinds and a tepid quarter for the U.S. footwear market, where pairs declined 4 percent after seven consecutive quarters of growth," said Blake Krueger, chairman, president and CEO, on a conference call with analysts.
In the quarter ended March 30, revenue slid 2.0 percent to $523.4 million and was down 0.9 percent on a currency-neutral basis. Wolverine had projected revenues to be "roughly flat" in the quarter, and Wall Street's consensus estimate had been $535.8 million.
The shortfall was blamed on the late start of spring and the slow start for seasonal footwear, including boat shoes. Krueger also said the softness may be tied to the Easter shift while noting that retailers as the quarter progressed "took a very conservative stance" around at-once orders.
Mike Stornant, CFO, added that in April, Wolverine saw an acceleration in seasonal footwear, with improvement in Sperry boat and Chaco sandal categories. But he also felt retailers were working down inventories for much of the quarter. Said Stornant, "The sell-through pace has picked up since the first quarter by quite a bit."
Owned e-commerce was a highlight in the quarter, up over 28 percent. Online earnings improved over 70 percent.
Net earnings in the quarter slumped 13.3 percent to $40.5 million, or 43 cents a share, from $46.7 million, or 48 cents, a year ago. On an adjusted basis, earnings dipped to 49 cents a share from 50 cents a year ago The company had guided adjusted earnings to land between 45 and 48 cents.
Q109 adjustments reflect the impact of environmental and related costs, business development related costs and tax reform. Q118 adjustments reflect the impact of environmental and related costs.
Gross margins for the quarter declined 60 basis points to 42.1 percent, mostly due to product and business model mix and lower high-margin revenue due to the bankruptcy of an international distributor partner.
Adjusted SG&A expenses of $163 million included $9 million of investment related to growth initiatives but were down slightly compared to the prior year as a result of efficient expense management. Operating earnings on an adjusted basis fell 10.9 percent to $57.2 million, or 10.9 percent of sales, from $64.2 million, or 12.0 percent, a year ago.
During the first quarter, the brands that were formerly part of the Wolverine Outdoor & Lifestyle Group and Wolverine Heritage Group were realigned into a newly formed Wolverine Michigan Group. The new group is being led by Todd Spaletto, who previously led the Outdoor & Lifestyle Group.
In the Wolverine Michigan Group, revenues in the quarter grew 2.3 percent to $302.7 million and advanced 3.7 percent on a currency-neutral basis. Merrell grew low-single-digits on a currency-neutral basis, Cat jumped over 30 percent and Wolverine also saw growth to offset declines in Hush Puppies, Chaco and Bates.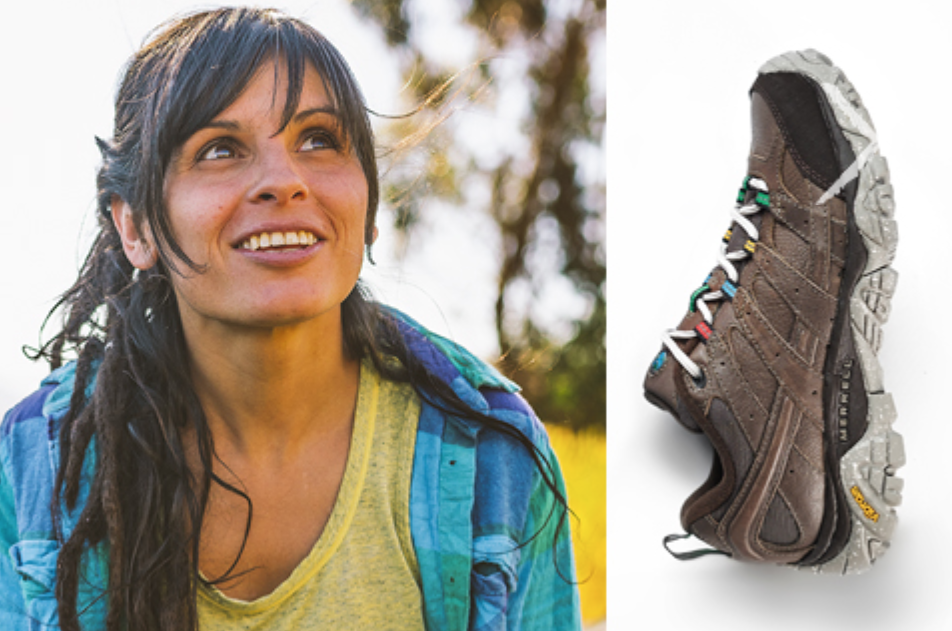 Merrell Boosted by Launches
Merrell's growth was driven by strength across all performance categories and strong launches, highlighted by the Trail Glove 5, Choprock, Gridway and Range. Merrell's e-commerce grew over 30 percent and stores grew at a mid-single-digit, same-store pace. Robust media views, impressions and search interest across the internet helped support improved sell-through at U.S. retailers during the first quarter. The strength helped offset the impact from the bankruptcy of an international distributor and self-imposed brand protection decisions made to restrict some U.S. wholesale business due to MAP violations.
Said Krueger, "Merrell's direct-to-consumer momentum, new product pipeline and favorable backlog support our planned return to mid-single digit revenue growth in the second quarter and high-single-digit growth in the second half of the year. For the full year 2019, we still expect Merrell to deliver broad-based high-single-digit growth."
Cat benefited from the implementation of the company's brand growth model over the last six months. The U.S. and EMEA regions were "very healthy," e-commerce grew over 40 percent, and the work category expanded at a double-digit rate. High-single-digit growth is expected for Cat for the year.
Wolverine brand increased its leading U.S. market share position in the work category, with strong demand for core offerings and new product introductions. E-commerce grew over 40 percent. Mid-single digit growth is expected for the Wolverine brand for the year.
Chaco, impacted by the cool weather, is seen resuming growth in the second half and expected to show low-single digit growth for the year, in part to successful expansions to non-sandal categories. Said Krueger, "We put Chip Coe again in charge of the Chaco business and Chip is frankly already having an immediate impact there."
In the Wolverine Boston Group segment. revenue was down 6.5 percent to $204.8 million. Currency-neutral sales were down 5.7 percent. Sperry declined over 10 percent and Saucony was down mid-teens. Those declines were only partially offset by over 20 percent growth from Keds and low-single-digit growth for its kids business.
Sperry's decline was primarily driven by weakness in the U.S. boat shoe category.
"In Q1, the industry experienced weak performance across traditional seasonal footwear categories, including sandals and boat shoes," said Krueger. "We're pleased that April has brought a clear improvement in seasonal products and sell-throughs for Sperry at a variety of U.S. retailers."
Other categories performed well for Sperry, including casual footwear and lifestyle boots, which grew at a double-digit rate. For the full year, Sperry is still expected to achieve mid-single digit growth, driven by a "very strong second half for boots and continued strength of the Sperry brand with consumers," said Krueger.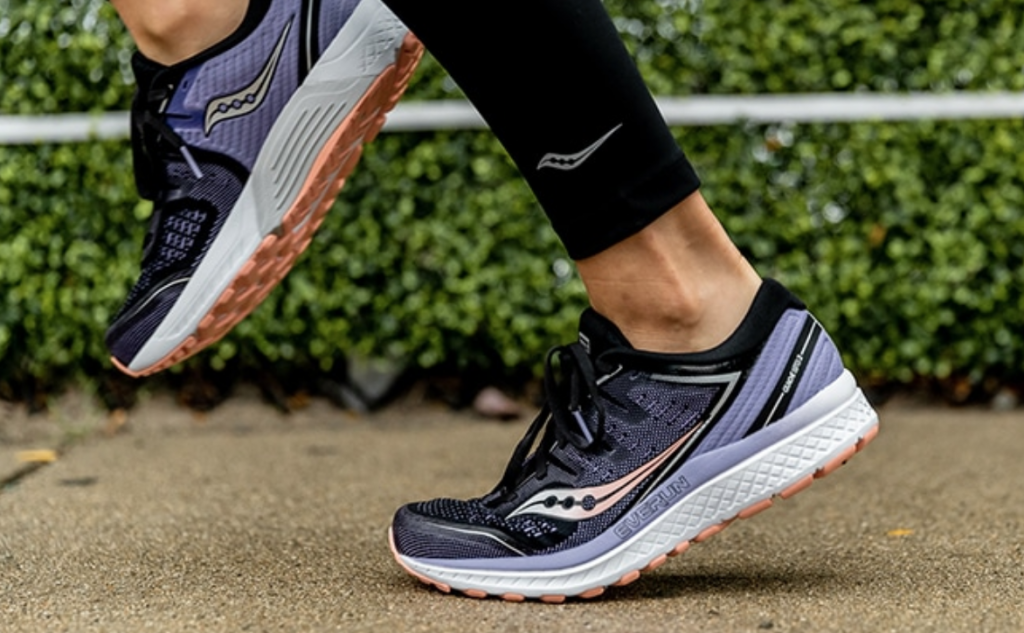 Saucony Exceeds Expectations
Saucony mid-teens' decline was still better than expected. The softness was related to the core technical running category, primarily in the U.S. A bright spot was e-commerce, up over 80 percent and benefiting from the implementation of elements of Wolverine's brand growth model and digital investments. Revenues are expected to "significantly improve" in the second quarter with the arrival of new initiatives. Said Krueger, "We still see Saucony returning to growth during the second half of the year, supported by further implementation of the growth model, a strong pipeline of new product introductions, continued strong e-commerce performance and the integration of its former Italian distributor.
Keds was up over 20 percent in Q1, reflecting market share expansion in the U.S., healthy growth in several international regions and e-commerce growth of almost 40 percent. The iconic Champion product and product collaborations helped drive the performance. High-single-digit growth is expected for Keds for the year, driven by its e-commerce business and strength in the U.S. and Asia Pacific.
Inventories Elevated To Chase Growth Opportunities
Inventories increased 28.7 percent, approximately 7 percent higher than expected, mostly due to Sperry. The quality of inventory remains high, with both aged and close-out inventory declining compared to the prior year
Stornant said that after several quarters of significant inventory reductions, strategic investments in core inventory are being made to position the company's wholesale and DTC businesses for accelerated growth. Inventory levels in Q2 and Q3 are also expected to be elevated although year-end inventory levels are projected to be up only low-single digits.
The CFO said, "During much of 2018, we operated with a very lean inventory position that resulted in higher stock-out cancellations, some late customer deliveries and expensive air freight costs required to chase demand. By taking a stronger inventory position on core items this year, we are already seeing meaningful improvement in customer order fill rates and we are in a better position to work with key suppliers to smooth production and minimize factory delays.
Wolverine updated its guidance for the year.
Revenue is still expected to be in the range of $2.28 billion to $2.33 billion, representing growth of 3.0 percent at the mid-point of the range. The acquisition of Saucony's Italian distributor and the addition of new Sperry and Merrell outlet stores are expected to deliver approximately $25 million to $30 million of incremental revenue in the second half.
E-commerce business is expected to remain the company's fastest-growing channel. International is expected to return to growth in Q2 and accelerate in the back half of the year due to easier year-over-year comparisons and softer currency headwinds. Low-single-digit growth is projected for U.S. wholesale for the remainder of the year.
Gross margin is still expected to be in the range of 41.3 percent to 41.8 percent, up 45 basis points at the mid-point of the range. Significant gross margin expansion is projected in the back half of the year due to a stronger direct-to-consumer mix, including e-commerce growth and new stores, favorable product costs and the acquisition of Saucony's Italian distributor, which operates at a high gross margin.
Reported operating margin is now expected to be in the range of 11.3 percent to 11.6 percent, down from 11.4 percent to 11.8 percent previously. Adjusted operating margin is still expected in the range of 12.2 percent to 12.6 percent, including approximately $40 million of ongoing investments to support the company's Global Growth Agenda initiative.
Net interest and other expenses in the year are now expected in the range of $24 million to $25 million, driven by higher average debt balances to fund planned growth initiatives, higher share repurchases, capital investments in international operations and ongoing working capital needs.
Reported diluted EPS is now expected to be between $2.00 and $2.15 versus $2.03 to $2.18 previously. Adjusted diluted EPS is still expected to be between $2.20 and $2.35.
For the second quarter, low-single-digit revenue growth, which includes an unfavorable foreign currency impact of approximately 1 percent, is expected.
The second quarter will include approximately $5 million of incremental start-up costs related to the acquired Saucony operations in Italy, the opening of new stores and the addition of a new member of its executive team to drive global merchandising and enhance its product innovation pipeline. Net interest expense will be $2 million higher than last year due to the use of funds for share repurchases and the phasing of inventory investments. As a result, Q2 adjusted EPS is expected to be approximately 50 cents, down from 54 cents on an adjusted basis a year ago.
Photos courtesy Wolverine World Wide