By Eric Smith
The golf industry has been uplifted in recent weeks thanks to the start of spring, Tiger Woods' win at the Masters and some upbeat participation reports. Despite reporting a mixed first quarter, Acushnet Holdings Corp., the parent of Titleist and FootJoy, is also bullish on the sport's fortunes for these reasons and more.
Acushnet on Wednesday reported net earnings declined 15.9 percent in the first quarter as sales decreased 1.8 percent due to weakness in Japan and Korea. U.S. sales increased 5.1 percent in the quarter.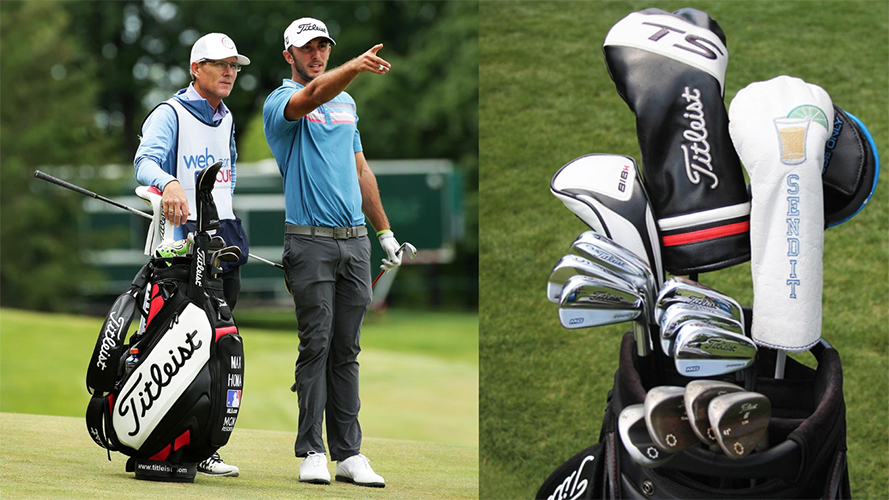 Net income attributable to Acushnet decreased by $6.6 million to $34.9 million, down 15.9 percent year-over-year, primarily as a result of a decrease in income from operations, partially offset by a decrease in income tax expense. Adjusted EBITDA was $64.2 million, down 16.7 percent year-over-year. Adjusted EBITDA margin was 14.8 percent for the first quarter versus 17.4 percent for the prior-year period, primarily due to a decrease in income from operations.
But on the earnings conference call with analysts, Acushnet President and CEO David Maher began his comments with news that the company's quarterly dividend had increased by 17 percent since it was first initiated two years ago and "is consistent with our positioning of Acushnet Holdings as a long-term total return opportunity."
It is another metric that speaks to the company's and the sport's health.
"This increased dividend affirms our board's confidence in Acushnet's proven business model, consisting of a laser-like focus on the game's dedicated golfer, a broad and diverse product category portfolio, an attractive mix of consumables and durables, brands that are trusted by the commercial core of the golf industry and strong pyramid of influence validation," Maher said. "And while these are still early days and with many gold markets having only been open for a few weeks, the game is off to an exciting start in 2019."
Specifically, he cited such boosts to the game as the upcoming PGA Championship—the second major tournament of the season—the recently completed inaugural Augusta National Women's Amateur and, of course, Tiger's win at Augusta in mid-April.
"These moments are all part of golf's story in 2019, which we believe helped to fuel enthusiasm for the game and business of golf," Maher said.
But, he added, the weather has been a headwind for some parts of the country, including late snow in the West that stunted golf rounds played.
"As we all know, the weather is also an inescapable part of golf story and its effect on rounds of play is once again part of the first-quarter narrative, however, not to the degree we have experienced in prior years," Maher said. "In the U.S, cold and wet weather in the west was a drag on the first-quarter rounds."
The game's ability to gain momentum is remarkable and it's something that Acushnet is hoping will bolster the company after mixed results in the first quarter.
Looking deeper into the company's Q1 results, Acushnet's consolidated net sales on a constant currency basis were up 0.7 percent due to increased sales of Titleist golf balls driven by the introduction of new models, increased sales of FootJoy golf wear driven by footwear and apparel categories and higher sales volumes of drivers and fairways in Titleist golf clubs, which were offset by sales volume declines in wedges, putters and irons.
On a geographic basis, consolidated net sales in the U.S. increased by 5.1 percent in the quarter. Net sales in regions outside the U.S. were down 8.6 percent and down 3.5 percent on a constant currency basis. On a constant currency basis, Japan was down 20.1 percent, Korea was down 2.4 percent and EMEA was up 5.5 percent.
Segment specifics include:
4 percent increase in net sales (16 percent increase on a constant currency basis) of Titleist golf balls;
9 percent decrease in net sales (20.1 percent decrease on a constant currency basis) of Titleist golf clubs;
1.9 percent increase in net sales (4.8 percent increase on a constant currency basis) of Titleist golf gear;
0.2 percent increase in net sales (3.2 percent increase on a constant currency basis) in FootJoy golf wear.
Read more about Acushnet's first-quarter earnings here.
Those highlights had Maher excited, and they prompted the company to maintain its guidance for the year. Acushnet continues to expect consolidated net sales to be approximately $1.66 billion to 1.69 billion, with consolidated net sales on a constant currency basis expected to be in the range of up 2.8 percent to 4.7 percent. And it projects adjusted EBITDA is expected to be approximately $235 to 245 million.
Maher foresees more moments like those of the past month elevating the sport and helping companies like Acushnet continue to flourish.
"With the successful first-quarter selling period behind us, Titleist and FootJoy products are effectively positioned and merchandised, and our fitting specialists and trade partners are prepared and excited for what will be a busy stretch over the next four to five months," Maher said. "In closing, we like our position and remain confidently on track to achieve our goals for the year."
Author's note: Look for more analysis of the golf industry's strong start to 2019 next week in SGB Executive.
Photos courtesy Acushnet