By Eric Smith
Though the 2019/20 ski season has just begun in most areas of North America, Vail Resorts Inc. has already unveiled the capital investments it plans to make across its footprint for next year.
On Monday afternoon's earnings call with analysts, Vail CEO Rob Katz outlined the $210 million to $215 million worth of improvements the Broomfield, CO-based ski resort operator will execute next spring and summer before the lifts again start spinning in late fall of 2020.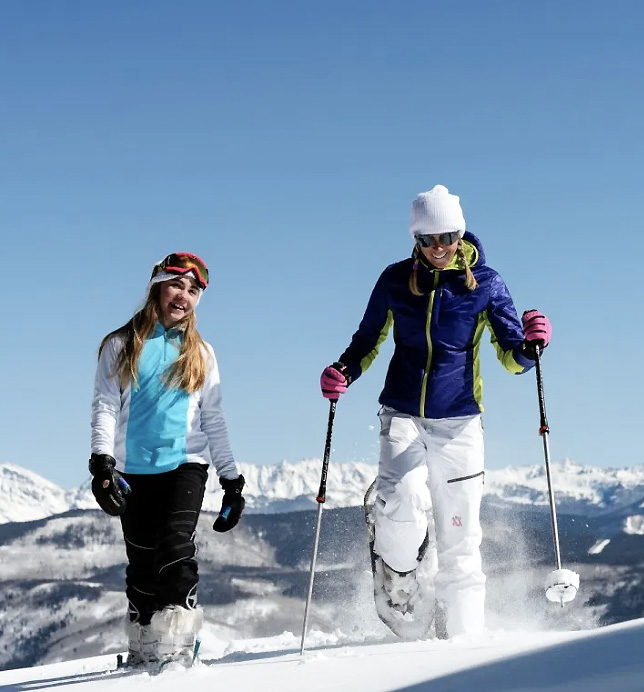 While Vail will go into further detail on those plans next March, this week the company offered analysts a sneak peek at what's on tap. Here's a quick summary:
McCoy Park at Beaver Creek – Significant terrain expansion project at the Colorado resort, including two new chairlifts.
High-Speed Lift to Peak 7 in Breckenridge – Another Colorado project brings a new four-person, high-speed lift for Breck's Peak 7.
High-Speed Lift from Keystone Base Area – Yet another Colorado project calls for replacing the four-person Peru lift with a six-person, high-speed chairlift.
Restaurant Expansion on Blackcomb Mountain – At Whistler Blackcomb in British Columbia, Vail intends to increase the seating capacity at the Rendezvous Lodge Restaurant on Blackcomb Mountain.
Transformational Upgrades at Okemo – This project at the Vermont ski area calls for a number of lift and facility upgrades.
New Resort Integration – The company intends to integrate its 17 new resorts that it acquired from Peak Resorts in the Northeast, Mid-Atlantic and Midwest to allow for direct-to-lift access in time for the 2020/21 ski season. This is in addition to the company's previously announced plans to invest $15 million over the next two years to improve the guest experience across these resorts.
EpicMix Enhancements – Finally, the company will also completely revamp its EpicMix mobile application.
"We are thrilled to welcome guests to all of our resorts as the 2019/20 North American ski season kicks off with several transformational enhancements to the guest experience – from state-of-the-art snowmaking systems which ensured terrific early season terrain at Vail, Beaver Creek and Keystone, to new and improved experiences at Park City, Breckenridge, Okemo, Stevens Pass and Crested Butte," said Rob Katz, Vail Resorts chairman and CEO in a separate press release about the investments.
"Our capital plan for calendar 2020 will be approximately $155 million to $160 million, excluding one-time items associated with integrations, the one-time Triple Peaks and Stevens Pass transformation plan, one-time Peak Resorts capital improvements, real estate related capital and $4 million of reimbursable investments associated with insurance recoveries that we had originally expected to occur in calendar 2019," Katz added on Tuesday afternoon's earnings call with analysts.
News of the capital improvements arrived around the same time that Vail reported its fiscal first-quarter earnings. Vail on Monday reported strong results in one of its smallest quarters of the fiscal calendar since it falls between the busy summer season and the start of ski season.
The company narrowed its loss in the quarter, to $106.5 million from $107.8 million in the year-ago quarter. Q1 EPS of ($2.64) beat analysts' consensus expectations by 34 cents.
Vail also widened its resort reported EBITDA loss to $76.7 million from $72.5 million compared to the year-ago quarter. Its EBITDA loss included $9 million of acquisition and integration-related expenses and $2 million of unfavorable foreign exchange as a result of the strengthening U.S. dollar compared to the Australian dollar.
Net revenue increased 21.7 percent to $267.8 million, topping Wall Street's estimates by $10.2 million.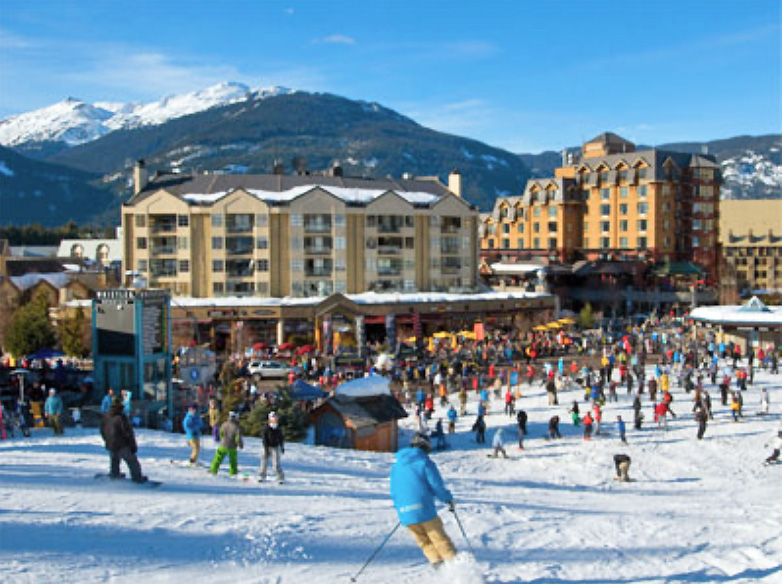 The company's pass sales were the star of the fiscal first quarter. Through December 2, for the 2019/20 North American ski season, sales of Vail's myriad Epic Pass products increased 17 percent in sales dollars and 22 percent in units compared to the year-ago period. Totals include Military Pass sales and Peak Resorts pass sales in both periods.
Brett Andress of KeyBanc Capital Markets noted the impressive pass sales total in his note to investors. "Results were above MTN's internal expectations, with 'very strong' growth in the Northeast and other destination markets, 'solid growth in local markets and year one Epic Day growth that exceeds expectations (both in volume and mix)," he wrote. "While Peak's ultimate contribution to FY20 pass sales is difficult to delineate (no different than prior MTN acquisitions), [the pass sales increase] represents the first year of accelerating dollar growth since FY17, with strong two-year trends ~intact (+26 percent vs. +30 percent in FY19)."
Despite an earnings and revenue beat in the quarter and a handful of ski areas opening earlier than usual, Vail only reaffirmed its guidance for fiscal 2020 instead of lifting it.
As Katz mentioned on the call, one potential issue heading into any ski season is the chance for dry weather. Poor snow can yield poor ticket sales, a plight many resort operators have faced in recent years, though the 2018/19 season saw great snowfall for most regions of the continent.
One area where the snowfall has been meager is Whistler Blackcomb in British Columbia. Katz called the conditions there "more challenging than probably anywhere else in our network."
The dry start to the season in BC has tempered the company's expectations, though Vail remains hopeful that Ullr—the Norse god of snow for whom many sacrifices are made—will bless the area in the next few weeks.
"Obviously, we're hopeful that we're going to see that turnaround before the key Christmas holiday," he said. "The data points on Whistler, generally, look fine [and] largely in line with what we would expect. But…some of our results will depend of course upon the actual conditions when people come certainly for the holidays and beyond.
"I think one of the good things about Whistler obviously is that you have a lot of people who book with longer lead times. So long as conditions comp before the holidays, I think that still gives us a good opportunity to have a strong holiday period. But that said, some of this is still going to be dependent on what the conditions are at the time."
Shares of Vail Resorts (MTN) were up around 2 percent early Tuesday before closing the day up $2.13, or 0.9 percent, to $232.96 at market close.
Photos courtesy Vail Resorts