It's week two of the 2016 Summer Olympics in Rio and we've moved on to the the Track & Field portion of the Games, which many consider the top audience draw. It's even spurred our SGB crew to hold 40-yard dash competitions in the parking lot.
Already the Track & Field events are making headlines, with Jamaica's Usain Bolt retaining his "fastest man on earth" title by besting the field in the 100m race and giving brand sponsor Puma some prime-time spotlight.
But more than any other brand, our eyes were drawn to Nike's new Vapor Track & Field kits worn by Team USA and a couple of other countries. Specifically, we noted the tiny colored spikes on the shoulders and other parts of the uniforms. They looked almost cartoonish, like small points of defensive armor to ward off encroaching racers or overzealous fans.
Truth be told, they're part of Nike's "AeroSwift" technology used in the uniforms called "AeroBlades," meant to "disrupt and improve the air around the athlete, resulting in the greatest drag reduction of any Nike track & field kit to date," officials said.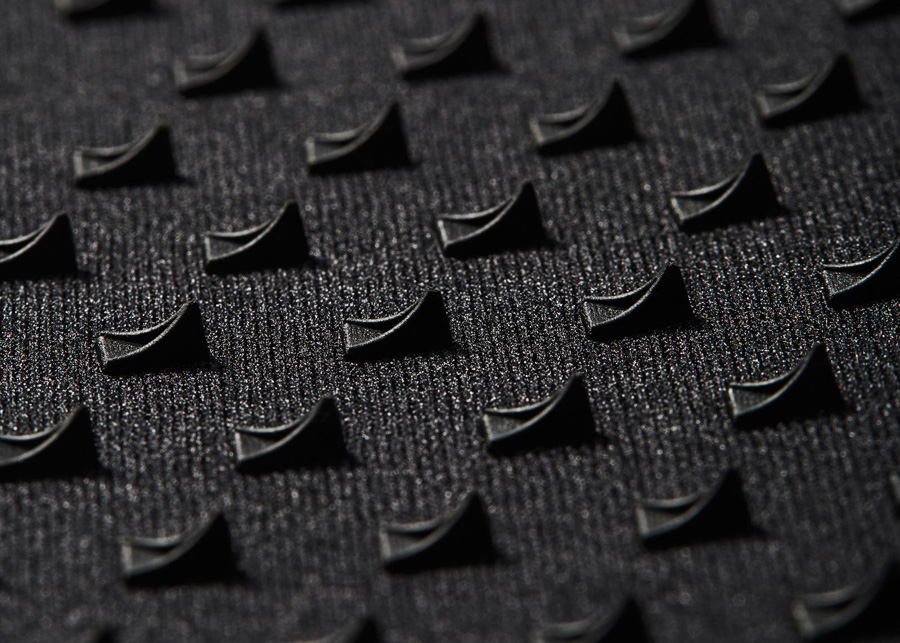 OK, cool enough … and Nike definitely followed the trend of making its technology visual, so people like us watching the Olympics each night say: "What are those?"
But with all that acronymic technology, we are then miffed at why racers at the Olympics are still wearing old-fashioned racing bibs — attached by four safety pins on the front and back of their jerseys — flapping in the wind and creating drag. We also spotted numerous racers wearing necklaces, wristbands and watches… surely negating the aerodynamic advantage of a few dozen AeroBlades.
Turns out, at least on the bib question, Nike has thought about the issue, engineering a new sticker version of racing bibs that incorporate those tiny blades. The bibs were used at Nike's time trials, but have yet to make it to the Olympics. We suspect the Games would require every athlete to wear the same bib, and likely the IOC hasn't reached a deal to hand that over to the swoosh… yet.
Until then, you can keep admiring those spiky shoulder AeroBlades. But we're not sure they're much of an advantage, certainly not against Puma's raw human technology that is Usain Bolt.
Photos courtesy Nike