By Eric Smith
<span style="color: #808080;">Sneakerheads—consumers who covet and purchase many different sneakers and are constantly searching for the latest, limited-edition pair of kicks—should help the already lucrative sneaker resale market hit $6 billion by 2025, according to a recent study from Cowen.

From left-to-right, Nike Vapormax 2019, Nike Air Max 98, Nike Air Max Tailwind 4
The report, "Sneakers As An Alternative Asset Class," which is based on Cowen's own channel research and third-party polling, estimates that the sneaker resale market in North America is about $2 billion and rapidly growing.
Its authors—Cowen analysts John Kernan, John Blackledge, Krista Zuber, and Jared Orr—project the resale market for sneakers and streetwear to continue growing in the double-digits, year-over-year, ultimately tripling its current size in the next six years.
"The unregulated aftermarket or resale market for sneakers and streetwear is scaling at a rapid growth rate fueled by lean inventory from major sneaker brands (e.g., Nike), consistent drops of new releases, deep sneaker archives from which to draw from for future releases, an endless aisle, a community of like-minded enthusiasts, and digital marketplaces that offer transparency and ease of use," the report reads.
All channel partners stand to benefit as the resale market grows larger and more dynamic, but it's the sneakerheads who are fueling its rise. These sometimes obsessive sneaker junkies are willing to shell out big bucks for limited-edition releases to add to their collection, which crosses brands and price points.
Sneakerheads' addiction to shoes is well-documented, and according to Cowen, they own an average of 20 pairs of sneakers, "but this appears conservative when press reports have cited collections in the thousands."
And, according to the Cowen Consumer Tracker Survey's proprietary data, "the level of sneaker ownership increased among those owning four to five pairs that they wear at least occasionally and, in some cases, even six to 10 pairs within the past five years," according to the report.
"The average ownership of four to five pairs of sneakers among the total population increased +299bps (basis points) in the past five years to 16.3 percent in December 2018 from 13.3 percent in December 2013. Among Millennials and Gen Z, the spread increased +260bps for men aged 18-to-34 and rose +633bps among women aged 18-to-34. While a smaller sample size and thus more volatile, among upper incomes, the spread over the past five years increased +1500bps for men with an income of $100,000-plus and +915bps for women with an income of $100,000-plus."
With their growing numbers, collective buying power and appetite for spending top dollar on low-supply, high-demand product offering, sneakerheads bring a new twist to what is an already evolving footwear market, the report said. And that bodes well for the shoe brands and selling platforms that supply what sneakerheads demand.
"This market is important to understand for investors because of the changing dynamics of distribution—a mobile-led ecosystem fueled by data, community, and brand loyalty," the report reads. "The market is led by innovative marketplaces, young consumers and a cultural mindset that views sneakers as a critical form of self-expression. The growth of the market will generate value creating opportunities for brands able to participate. Within our coverage we see Nike and Jordan Brand dominating the market (90 percent-plus share)."
Many brands should benefit from the resale market, but the report asserts that Nike has emerged as the market leader amid this explosive growth, although Adidas and Puma are also well-positioned.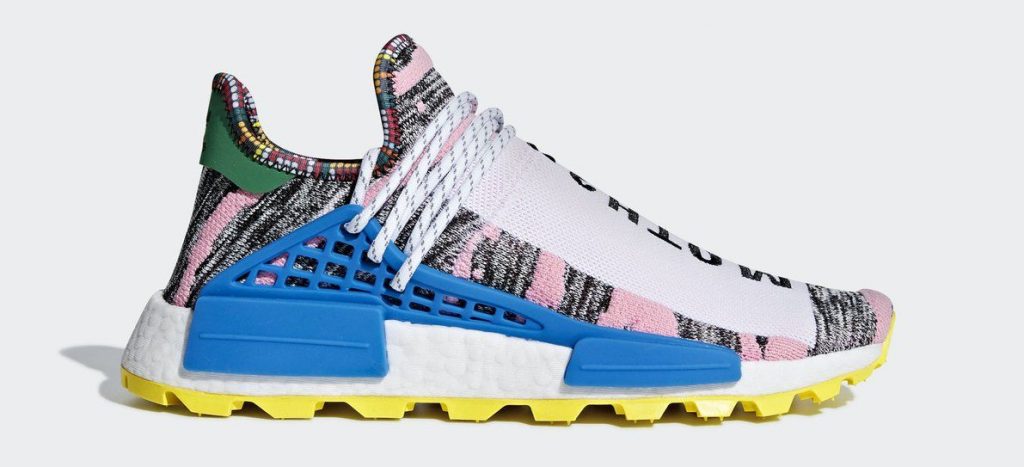 The report lauds Nike's leadership position in the themes of digital, data, community, collaborations, and scarcity. Cowen said Nike is a step ahead of other brands—though one other, Adidas, is on its heels—when it comes to storytelling around a product launch and creating demand through limited-edition offerings at premium prices. All of which leads back to primary market sell-through.
"Our work around volume and price premiums suggests Nike and Jordan Brand continue to dominate the market with scarce, limited-edition product (Jordan, Air Max) but Yeezy is a lever Adidas is flexing with recent sell-throughs of the Yeezy V2 350 Clay generating some of the fastest the industry has ever seen," the report reads.
"The derivative benefits of the brand's ability to manage supply and demand and create hype around drops and launches solidifies Nike and Jordan Brand's durability in high-single-digit revenue growth, mid-teen EPS growth, and 35 percent-plus ROIC [return on invested capital]."
Brands aren't the only ones poised to take advantage of this trend. Companies like StockX and Foot Locker, with their unique marketplace platforms, have become powerful players in the resale landscape.
As SGB reported last week, the startup StockX is close to securing a new round of funding that provides a valuation for the sneaker reseller website of at least $1 billion, according to a report from Recode.
Sources told the news outlet that DST Global, which has also invested in online startups including DoorDash, Wish and Faire, will lead the deal. GGV Capital is expected to be another participant. StockX is planning to make some other major company announcements when it unveils the fundraising round, which is likely to be closed in the next few weeks.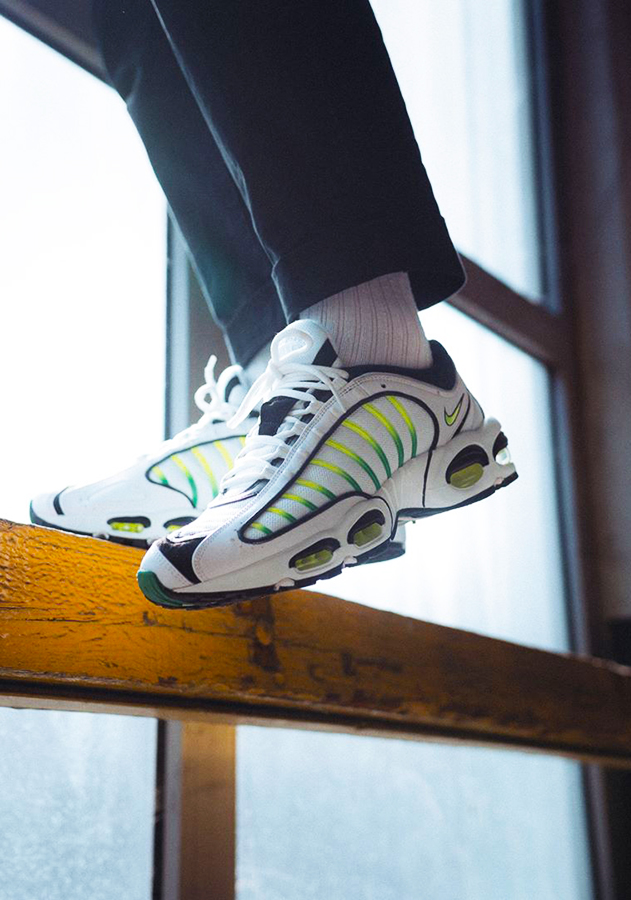 Another recent development was Foot Locker Inc. in February announcing that it would make a $100 million strategic minority investment through a subsidiary in 1661 Inc., d/b/a GOAT, a managed marketplace for authentic sneakers operating the GOAT and Flight Club brands.
Foot Locker said it and the GOAT Group will "combine efforts across digital and physical retail platforms to create exclusive customer experiences. The power of Foot Locker's global footprint and GOAT Group's digital capabilities will enable the two companies to provide an unmatched experience and elevate customer engagement across the entire sneaker industry."
"At Foot Locker, we are constantly looking at new ways to elevate our customer experience and bring sneaker and youth culture to people around the world," said Richard Johnson, Foot Locker's CEO. "We are excited to leverage GOAT Group's technology to further innovate the sneaker buying experience and utilize their best-in-class online marketplace to help meet the ever-growing global demand for the latest product. Together, Foot Locker and GOAT Group's shared commitment to trust and authenticity in the sneaker industry will provide consumers with unparalleled experiences and diversified offerings."
<span style="color: #808080;">Stadium Goods is another resale player that also provides "largely digital marketplaces for the sneakerhead community and beyond to trade and transact in sneakers," the Cowen report reads.
"Capital raises have intensified with Foot Locker making a $100 million investment in GOAT and Farfetch (FTCH, John Blackledge) acquiring Stadium Goods for $250 million," according to the report. "Private equity and corporate interest began picking up in 2017-18 as lifestyle trends drive wider, global acceptance of sneakers and streetwear, evidenced by the increasing influence of Supreme and KITH across retail. Attractive take rates (-10 percent to 14 percent at StockX and others) and average order values ($400-plus) create an opportunity to carve out multi-billion dollar valuations as these concepts scale, expand user bases, and establish a competitive advantage."
The path to $6 billion over the next six years might be a difficult one, as new challenges and new disrupters are sure to emerge, but the resale market appears to be on the right path and its success may even cross over into the main footwear channel, the Cowen report said.
"Unique product and tightly managed supply and demand can create value and brand heat in the resale channel which is extending to success in the primary channel," the report reads. "Rapidly increasing value of limited-edition product in channels outside of traditional retail will continue to grow, in our view."
Photos courtesy Nike + Kicksfinder
[author] [author_image timthumb='on']https://s.gravatar.com/avatar/dec6c8d990a5a173d9ae43e334e44145?s=80[/author_image] [author_info]Eric Smith is Senior Business Editor at SGB Media. Reach him at eric@sgbonline.com or 303-578-7008. Follow on Twitter or connect on LinkedIn.[/author_info] [/author]