By Eric Smith
Todd King's marketing career has come full circle. He started as a product and brand manager at Perception Kayaks, working under company founder Bill Masters to help build the brand in the early '90s, then left to pursue stints at Burton Snowboards, in the natural products industry and with an agency.
Last year, King figured it was time to move home to be closer to family and in the process return to his kayak roots. He became vice president of marketing for Confluence Outdoor, the parent company of Perception and a host of other paddlesports brands: Adventure Technology, Boardworks, Dagger, Harmony, Mad River Canoe, Wave Sport Europe and Wilderness Systems.
This past spring, King and his marketing team made quite the splash with Perception Kayaks' "Don't Get Yakked off" campaign that centers on a hilarious PSA-style video (click here to watch).
As the video outlines, a "yakoff" is a poorly made, inexpensive kayak that is usually found at big-box discount stores and lacks the craftsmanship of better-known brands like Perception. These inferior boats not only present safety hazards to users but risk turning potential lifelong paddlers away from the sport because they won't enjoy the experience.
King spoke with SGB on the last day of last month's Outdoor Retailer Summer Market in Denver, CO, where the conversation centered on what drove the "Don't Get Yakked Off" campaign—a lack of education and awareness within the industry, and why the kayak industry must do a better job of recruiting and then retaining converts to the sport.
"There are a lot of new consumers coming into the market through opening price point, which is a good thing to get consumers to come in, but it's not necessarily optimal," King said. "We're focusing on foundational education and trying to reach as many of those consumers as possible to give them the choices that they have. If they're presented with choices, they'll opt for a better product—buy it nice or buy it twice, as we say."
Here is the rest of what King shared with SGB, including where Confluence Outdoor is seeing growth, why gaining customer intelligence is so critical and what the company looks for in channel partners.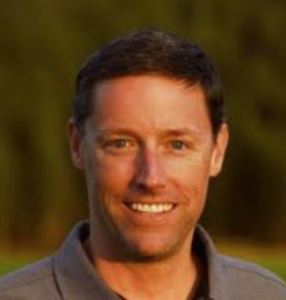 How is the opening price point for kayaks affecting the industry? Companies that sell at opening price point will argue all day long that it is [benefiting the consumer] because it's giving them a product that they can enter into the sport, but for health of the retailer, opening price point is not a good play for them in terms of margin and square footage. You want to optimize your square footage in dollars per square foot. Yes, an opening price point boat will give you accessory sales and that type of thing, but when it's all said and done, how much did it really cost you to ship, handle and facilitate the sale of that opening price point boat? And what's your margin on that? And then, what is the customer experience? You can look at Walmart selling boats for $150, but what does that do? Opening price point is over-indexed to 62 percent of the industry right now. If you look at any comparable industry, 62 percent opening price point is just not optimal.
What is the optimal percentage? People will argue it, but if you look at the bike industry opening price point is around 30 to 40 percent. Anything above 50 percent is not healthy.
What's driving such a high percentage of opening price point products in kayaks? Lack of education. It has become an impulse purchase; you go in to buy your toilet paper, your dog food, and then you walk out with a kayak. People used to do a lot of research. It was like a car. You thought long and hard about this purchase and you did all of your research and then you made a very informed purchase. Now it's like, "Oh, I want to float down the river or in the lake." It's not as if we don't make opening price point. We do sell some products that retail for $300, but they have the comfort and attributes you need to be safe and comfortable in a kayak. At Burton we looked at it the same way. We never went down that path. We always kept our quality high and our product with a certain level of integrity. It's a wise decision because the experience that a person's going to have on a mountain or on a lake or on a river is going to be better. That's what it's all about.
Are manufacturers taking advantage of that lack of education and saturating the market with opening price point boats? Yes. These are toys, really. That's now what many people think a kayak is—and it can be so much more than that. The good news is, there are people coming into the sport that probably wouldn't have come into the sport that love it and say, "Hey, I want to move up." And so you're seeing some of those yakoffs start to go up in price. They're taking the Kia model where they enter in the low price and then they go upstream. Ultimately that's going to benefit the consumer.
How is Confluence gaining intelligence on customers in terms of understanding their demands in product and in the ways they want to buy? Is that a big part of how Confluence executes your strategy? That's probably the biggest. It's becoming more and more intimate with the consumer needs and understanding how we can service their lifestyle. The reality is that these kayaks are big; they take up space just like a bike, so we're starting to ask them about how we can reduce the barriers of friction, the whole experiential piece and even things like "try before you buy." That's really important, and I think that's one of the reasons that opening price point has proliferated. People see a kayak; they buy it, but then they get it home and it's not what they expected when they get on water.
How is that playing out in the marketplace? Search kayak fails on YouTube and 99.9 percent of them are on opening price point boats—people that are either too heavy for the boat or have no education around it. It's comedy, but at the same time you know, that customer is not happy with their purchase. It's up to us to educate, and that's really what it comes down to—helping move the barriers, helping educate, speaking to safety. And we want to provide the products for people to have the best experience they can, whether it's their first product or they're a long time paddler.
What's standing out in specific categories for Confluence? Fishing has been a very hot category over the last three to five years, but we're seeing a bit of saturation and plateau. The fishermen in that space are looking for innovation and looking for the next new thing. It's very much like the golf industry. If you come out with the hot driver, you're going to get the business for that year. That's like the growth in the fishing industry. Overall, what we're doing as a company this year is focusing on the basics, so fundamental recreational paddling. We've come out with some incredibly featured and easy-to-use, fun products that will make your experience on the water better.
What does your channel strategy look like; any channels that are especially strong? The channels that are doing well are the ones that are constantly reinventing and becoming more and more relevant. We're seeing some great independent specialty growth through the smart, digitally savvy specialty retailers. Retailers that just want to do the same thing over and over and over and be the same shop they've been for the last 30 years are becoming more and more challenged. The world is flat because of the Internet and consumers are expecting more. The overall distribution model has changed. Retailers that are offering an experience or a benefit are doing well. As for our different brands, we're seeing Perception do really well with the price-conscious consumer that wants the best value for the boat they can get, and we're seeing Wilderness Systems do really well as a premium product for those that are looking to achieve their on-water goals. Whether your goal is to have a great experience in one of your local bodies of water or to circumnavigate Antarctica, we have products for that.
Where else are you focusing your efforts? We're focusing a lot on accessories. So, how can we make your experience that much better with some new accessories—whether it's a new over-the-seat cooler or a storage compartment—to better enjoy your time paddling with friends and family? That's where we are as a company. Seeing this more as a lifestyle and an escape from either technology or just the drudgery of work and going back to nature and re-wilding. It's very popular right now—and it should be. Every time you go out on the water, you create a different memory.
Photo courtesy Confluence Outdoor