By Eric Smith
September was another busy month for M&A in the active lifestyle space. Notable transactions occurred in outdoor eyewear (Bollé Brands acquired Spy Optic), sporting goods retail (Sportsman's Warehouse acquired eight Field & Stream stores from Dick's) and recreational vehicle manufacturing (Winnebago acquired Newmar).
This month's roundup includes additional details on all three of those deals, but let's first dig a little deeper into Spy Optic's sale to Bollé Brands.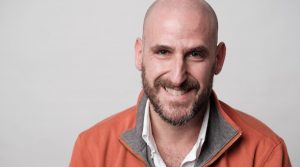 After we published our initial report on the acquisition, Spy CEO Stephen Roseman, pictured right, responded to some follow-up questions, including why the decision to sell to Bollé was the right move for the brand. Simply put, a new, larger parent company will allow Spy Optic to add new products and geographies, reaching a broader audience in the process.
"This new ownership will bring additional resources to areas that are key to Spy Optic's success as a brand, including product innovation and design, communications and distribution," he told SGB. "This enhanced support will drive considerable global growth in Spy Optic's home market, North America, and more broadly through Bollé Brands' international distribution network."
One issue that routinely comes up in acquisitions, especially when a smaller company sells to a consolidator, as was the case here, is how much the buyer assured the seller that its brand "DNA" would not only remain intact but also be nurtured under new ownership. Roseman said he fully expects Spy Optic to stay true to its roots while also scaling up in production and distribution.
"The active/outdoor lifestyle is rooted in Spy's DNA, and part of that comes from our birth and residency in Southern California," he said. "Spy is entrenched in the action sports segment, with a reputation for high-quality, bold style, and a history of innovation through such notable elements as the patented Happy Lens technology. Spy Optic is a cutting-edge, disruptive brand perceived as cool, irreverent and high-quality with high net promoter scores exceeding those of peer brands. The Bollé Brands team is looking to help enhance what we're already doing well, and really allow us to capitalize on the areas where there is a clear opportunity, but we lacked the resources to take advantage of it."
Two other deals garnered plenty of reader attention last month, so let's look briefly at each.
First, Dick's Sporting Goods made good on its vow to strategically "review its hunt business" by selling eight Field & Stream locales to Sportsman's Warehouse Holding's Inc. for $28 million.
As SGB reported in our follow-up analysis of the deal, the move was mutually beneficial for Dick's, which is exiting the sale of guns to focus on core categories, as well as for Sportsman's, which is doubling down on firearms as competitors like Dick's move on. Look for more similar deals in future M&A Roundups.
Also, Winnebago's $344 million acquisition of Newmar made plenty of noise in the RV market, but could the manufacturer expand into adjacent categories like the outdoors (a la Camping World)?
Time will tell, but Winnebago CEO Michael Happe said the company is better positioned to tap into the blurring channels of RV and outdoor lifestyle. "We have an ambitious goal of transforming Winnebago Industries into a premier outdoor lifestyle company, made up of brands that have common threads around quality, innovation and service," he said.
Here is the least you need to know about these three active lifestyle M&A deals from September.
Bollé Brands Acquires Spy Optic
The 411 – Bollé Brands, which was acquired by the private equity firm A&M Capital Europe in August 2018, has acquired the Spy Optic brand. Financial terms of the deal were not disclosed. Bollé Brands is the relatively new holding company owned by A&M Capital Europe now consisting of Bollé, Bollé Safety, Serengeti, Cébé and H2Optix. Vista Outdoor Inc. sold the first four brands of that collection last year for $158 million.
Reaction — "We are excited to have acquired such an amazing brand. Spy Optic has its own unique and irreverent identity with huge growth potential in North America, its home market, and internationally where Spy Optic will leverage our Bollé Brands international distribution network. Our dedicated approach, support and investment will drive exciting new developments in product innovation and design which will form the basis of considerable global growth. This new acquisition establishes Bollé Brands as one of the key players in the premium performance sport and lifestyle eyewear and helmets markets." —Peter Smith, CEO, Bollé Brands
What's next? – When asked about Spy's expectations for the brand in terms of growth (domestic and international), new channels, scaled production, etc., Spy CEO Stephen Roseman said, "It is too early to share figures, but the potential is huge. Domestically there's a lot of room between the two coasts in the U.S., but in Europe, we see a massive opportunity where Bollé Brands infrastructure can really help us succeed."
•••
Sportsman's Warehouse To Acquire 8 Field & Stream Stores From Dick's
The 411 – Sportsman's Warehouse Holdings Inc. announced Monday that it has entered into agreements with Dick's Sporting Goods Inc. to acquire eight Field & Stream locations for $28 million. The acquired stores will be operated as Sportsman's Warehouse stores and are located in Pennsylvania (three), New York (two), North Carolina (two) and Michigan (one).
Reaction — "We are very pleased to announce this opportunistic expansion of our current 95 store base through the acquisition of these 8 Field & Stream locations. Each of these stores operates in strong markets, with well-established customer bases. We look forward to serving these communities with our continued strong commitment to provide outstanding gear and exceptional service to inspire outdoor memories." —Jon Barker, CEO, Sportsman's Warehouse Holdings Inc.
What's next? – Look for this trend to continue from both retailers: Dick's to further exit and Sportsman's to further bolster their respective—and rapidly evolving—"hook and bullet" business. "We expect further actions [from Dick's] to move away from the hunt category in the future," wrote Jim Duffy of Stifel. "This agreement suggests there is a market for the assets, and DKS is able to get a fair value."
•••
Winnebago Industries To Acquire Premium RV Manufacturer Newmar
The 411 – Winnebago Industries Inc. announced that it has entered into a definitive agreement to acquire Newmar Corp., a manufacturer of Class A and Super C motorized recreation vehicles (RVs) for total consideration valued at approximately $344 million. The purchase price includes $270 million in cash and a fixed amount of 2 million shares of Winnebago Industries stock, representing a multiple of 5.2x Newmar's last 12 months adjusted EBITDA.
Reaction — "Newmar's dedication to manufacturing premium, high-end motorhomes makes it a natural fit with our portfolio of leading outdoor lifestyle brands and we look forward to welcoming Newmar to the Winnebago Industries family. The acquisition of Newmar aligns with our strategy to strengthen and reenergize our motorized business by enhancing our position and capabilities in the motorhome market and building on the progress we have made driving growth and innovation across our offerings." —Michael Happe, President and CEO, Winnebago Industries Inc.
What's next? – Newmar expands Winnebago's access to a new market segment just as the acquisition of Grand Design Recreational Vehicles expanded access to premium and standard towables, and the acquisition of Chris-Craft provided access to premium boats—all of which complement Winnebago's core strength in standard product offerings. Look now for the company to use tailwinds following the Newmar deal to move into acquisitions more aligned with the core outdoor space. "We will be poised someday in the future to continue looking at more additions," Happe said, "particularly and potentially the diversification of the portfolio in the outdoor lifestyle markets."
•••
Other deals from last month.
In case you missed any, here are other notable deals—announcements of either new acquisitions or ones that closed—that occurred across the active lifestyle industry in September (click to read SGB's coverage when the transaction was announced):
Editor's note: Kathmandu Holdings Ltd.'s acquisition of Rip Curl will be featured in next month's M&A Roundup. Although the calendar still read September in North America when the deal hit the news wires, the transaction was dated October 1 in Australasia.
Photos courtesy Spy Optic