By Eric Smith
Dick's Sporting Goods Inc. on Monday took another important step in the ongoing "strategic review of its hunt business" by shedding some "hook and bullet" assets and sharpening its focus on core categories.
The Pittsburgh, PA-based retail giant sold eight Field & Stream stores to Sportsman's Warehouse Holdings Inc. for $28 million, or roughly a multiple of 0.35x Dick's annual sales, slightly lower than Dick's "prevailing" 0.45x enterprise value-to-sales (EV/S) formula, according to Stifel's Jim Duffy.
Sportsman's Warehouse, which will sublease the eight locales from Dick's, is acquiring a portfolio that includes three stores in Pennsylvania, two in New York, two in North Carolina and one in Michigan. The transaction, which is projected to close October 11, is expected to be neutral to EPS in FY19 and accretive to EPS in FY20.
Let's look at how the deal affects each publicly traded company.
For Dick's, the move helps the company align with its previously stated goals of de-emphasizing its hunt business and exiting firearms while renewing its focus on athletic specialty and sporting goods.
Dick's in its second-quarter earnings report said it was continuing the strategic review of its hunt business, including Field & Stream. CEO Ed Stack noted that the company's firearms policy changes—which Dick's enacted after the Parkland, FL, shootings in 2018—had a huge impact on hunt category sales.
But, he added, the retailer has been able to make up for the "continued deterioration in the hunt business" in other categories. Shedding some Field & Stream assets clearly helps in that capacity.
"Late in the third quarter last year, we removed the hunt category from 10 Dick stores who had underperformed and replaced it with a more compelling localized assortment," Stack said in August during the Q2 earnings call. "I am pleased to announce that during the second quarter, these stores generated their third consecutive quarter of comp positive sales and outperformed the balance of the chain.
"Building off the success during the second quarter we removed the hunt category from approximately 125 additional stores. Like the initial stores, we replaced it with categories and products that can drive growth. Though it's too early to discuss performance, we are optimistic these changes will better serve our athletes in these communities and generate positive results."

In his note to investors analyzing the deal, Stifel's Duffy wrote: "Motivations to limit exposure [in hunt and firearms] are threefold: financial (low margin, cyclical business), social in nature (perceived reputational risk for supplying firearms), and legal (potential lawsuits if firearms sold by DKS are used in a shooting).
"The purchase price of $28 million suggests a 1x benefit to EPS of $0.23, all else being equal. Field & Stream stores are just under 50k sq. ft. on average, and assuming average productivity, we estimate the 8 stores represent ~$80 million in annual sales, with seasonality weighted to 2H. The assumed multiple would be 0.35x annual sales, only slightly lower than DKS prevailing 0.45x EV/S valuation. The recurring annual EPS is less than $0.05 by our estimates. We expect further actions to move away from the Hunt category in the future. This agreement suggests there is a market for the assets, and DKS is able to get a fair value."
Meanwhile, the move bolsters not only Sportsman's Warehouse's brick-and-mortar footprint but also the Midvale, UT-based company's increasing emphasis on the firearms category.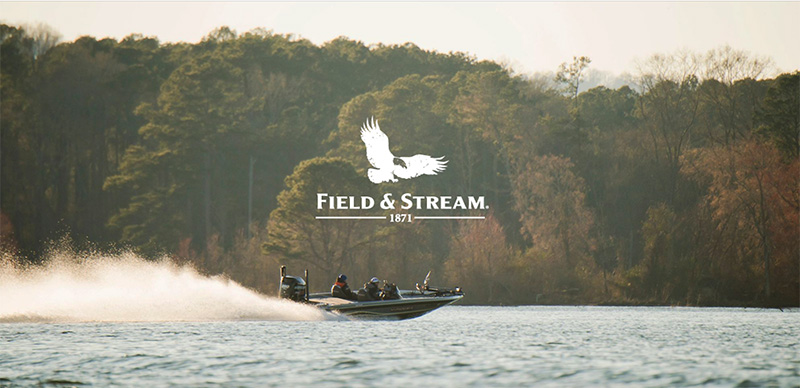 "We are very pleased to announce this opportunistic expansion of our current 95 store base through the acquisition of these eight Field & Stream locations," CEO Jon Barker said of the deal. "Each of these stores operates in strong markets, with well-established customer bases. We look forward to serving these communities with our continued strong commitment to provide outstanding gear and exceptional service to inspire outdoor memories."
The addition is another way for the company to double-down on firearms and hunt categories. In the second quarter, Sportsman's Warehouse posted a 3.3 percent increase in firearms sales and a 5.3 percent increase in firearms and ammunition sales.
Based on that performance, coupled with improvement in previous quarters, Barker said the Sportsman's Warehouse sees plenty of runway for those categories moving forward. The Field & Stream gambit fits that objective and should help the company grab even more share.
"Given recent industry rationalization and changing competitive dynamics, including the category exit decisions of some competitors, we remain one of a few national retailers dedicated to outdoor sports, including hunting and shooting," Barker said on the Q2 earnings call with analysts. "We offer an expansive breadth of assortment at everyday low pricing with a high level of customer service. This offering combined with the ongoing success of our merchandising initiatives, customer acquisition and engagement focus and omnichannel strategy is driving our outperformance relative to the industry, which was evidenced in our second-quarter results."
Neither company got a huge reaction on Wall Street with the news. Shares of Dick's (DKS) were up 52 cents, or 1.3 percent, to $40.80, and shares of Sportsman's Warehouse (SPWH) were down 2 cents, or 0.4 percent, to $5.17 at market close Monday.