By Eric Smith
The recreational vehicle industry has hit several speed bumps lately, and moving past them will require nifty maneuvering from a variety of stakeholders.
On the supply side, RV shipments were down double digits last month and some of the industry's leading companies have seen earnings and shares take a hit from market softness. On the organizational side, the Recreational Vehicle Industry Association (RVIA) announced layoffs after scrapping its new trade show platform and continues to look for a new president after Frank Hugelmeyer resigned.
First, some important numbers. RVIA recently released its June survey of manufacturers, which found that RV shipments for the month totaled 36,524 wholesale shipments, down 10.3 percent from the 40,738 units shipped last June.
Towable RVs, led by conventional travel trailers, totaled 33,171 units for the month, a decrease of 9.2 percent compared to last June's total of 36,532 units. And motorhomes finished the month with 3,353 units, a 20.3 percent decreased compared to the June 2018 total of 4,206 units.
Through June, RV shipments reached 216,581 units, down 20.3 percent from the 271,588 units at this point last year. Park Model RVs finished the month up 30.1 percent compared to last June with 389 shipments to retailers.
A Shocking the Street article posted on Seeking Alpha noted that because RV shipments were "white hot" in 2016 and 2017, the logical conclusion was that the industry would continue to cruise along thanks to a strong economy and expanding demographics—i.e., more millennials seeking the RV lifestyle.
But that hasn't happened.
"Industry sales began to crack last year, falling 4 percent year-over-year, and so did the fortunes of certain RV-related names," according to the post. "Some experts theorized RV manufacturers stuffed the sales channel in 2018 to meet demand that never materialized. Once dealers rationalized inventories, then shipments would return. However, shipments continue to fall."
In a note to investors about the RV market, however, Brett Andress of KeyBanc Capital Markets said the declines were better than the firm's "expectations that were looking for declines similar to May (-14.2 percent) given shutdowns and recent channel commentary around June (i.e., Dometic)"—specifically the class-action lawsuit that company was facing but has since been dismissed.
"Looking ahead, July represents the last meaningful compare of FY19, with signs still pointing toward a late summer stabilization as more realistic, predicated on FY19 retail trends [down in the mid-single-digits]," Andress wrote.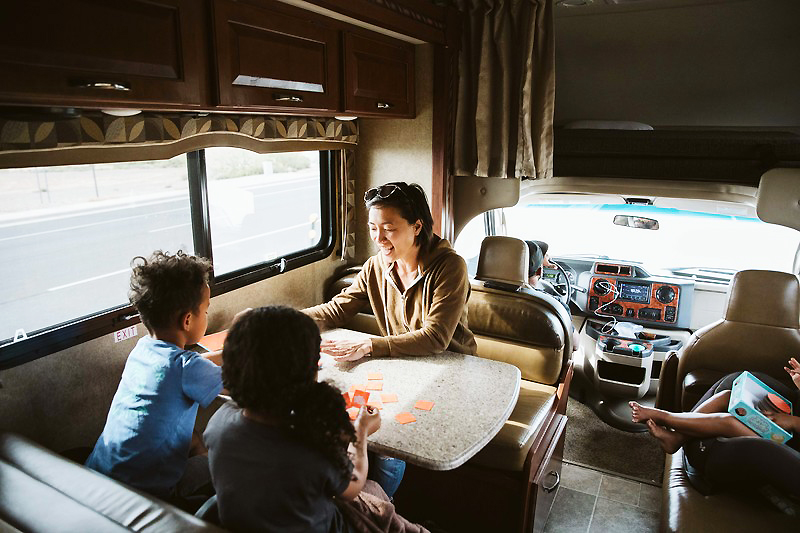 Based on the report, shares of RV manufacturers and suppliers took a hit Monday. Thor Industries Inc., Winnebago Industries Inc., Patrick Industries Inc., and LCI Industries all saw shares dip, while Camping World Holdings Inc. was up slightly—although Camping World has faced its share of troubles lately with a host of headwinds and a recent credit rating downgrade.
Meanwhile, RVIA scrapped the 2020 and 2021 installments of its new and improved trade show, "RVX: The RV Experience." The organization held the show just once, last March in Salt Lake City, UT, but poor attendance led to the Reston, VA-based national trade organization deciding to go a different direction.
RVIA issued this statement soon after the event concluded:
"RVX delivered on its promise by bringing together all segments of our industry to highlight and showcase innovative and popular products. A broad consensus of attendees and industry influencers agree that RVX successfully accomplished its primary goal of providing a high-profile, signature media event that celebrated the RV industry and the outdoor recreation lifestyle.
"However, it is clear based on feedback from our members, attendees and those unable to attend, that we now need to address how a showcase event could be improved and how issues of timing and location could increase participation and unity across all segments of the RV industry.
"On Thursday, April 4, the RV Industry Association Board of Directors convened a meeting to address the show and reaffirmed that the Board remains strongly committed to developing the RVX concept into an RV industry week-type event. To that end, the RV Industry Association will create a task force to explore how changes to the timing and location of the show might improve member value and dealer attendance, and every potential path forward is on the table. RV Industry Association's volunteer leadership, as well as staff, will begin work on building out that task force immediately.
"Additionally, as part of the decision to explore a version 2.0 concept of an RV industry week event, RV Industry Association's Board of Directors voted not to move forward with the currently scheduled RVX March dates in San Antonio 2020 nor Salt Lake City 2021. The current plan is for that task force to present initial findings to the Board of Directors at the June 2019 meeting in Washington, DC."
Also, Liz Crawford, SVP, trade shows & events, who joined RVIA in 2016 from Emerald Expositions, was among those to be let go, according to an article last week on RV PRO. The article also said that RVIA laid off Chris Fanning, senior vice president of finance, and Beverly Whitely, executive assistant to Crawford.
In response to a question about the separations, RVIA issued the following statement today, July 29, to SGB: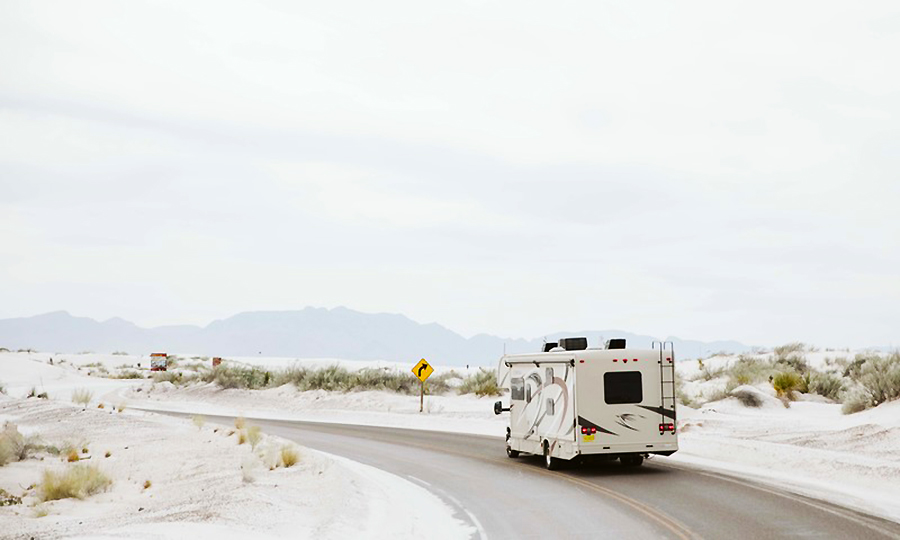 "In talking with the RV Industry Association members, as well as in evaluating the feedback the organization received in our most recent member satisfaction survey, a decision has been made to make changes to our organizational structure. The changes include a reduction in workforce in our events and finance departments, as well as a restructuring. We don't anticipate any further changes. These moves are intended to better align our resources behind the programs our members value most and to more effectively focus on best serving their needs and those of the RV industry. Management controls for RVIA's financials remain in place and the association continues to be in a solid financial position.
"On the events side, the member task force, in concert with RVIA staff and possible industry partners, will continue its work to determine the future potential for industry events. Decisions to reduce and realign resources are never easy, but as a membership organization, the needs of our members ultimately drive our direction. We would like to thank those staff members who were impacted for their service to the RV Industry Association and our members, and we wish them the best in their future endeavors."
Hugelmeyer, whose resignation from the RVIA was announced in May, left the organization to take over as president and CEO of the National Marine Manufacturers Association. He had served as president of RVIA since 2015, and before that, he was Outdoor Industry Association CEO.
Craig Kirby, senior vice president of government affairs and general counsel, is interim president of RVIA. Kirby is a 25-year veteran of RVIA where he oversees government relations, standards and the organization's legal team.
Photo courtesy Thor Industries Inc.