By David Clucas
SGB is back in the U.S. after last week's trip to OutDoor Friedrichshafen 2016 in Germany, where we reported on the top trends and business news from one of Europe's largest outdoor shows. Today, we take a final look at the show in photos with the brands, events and booth designs that caught our attention.
Call it a mix of a fashion show and dance party – models walked the runway showcasing the latest designs on the OutDoor Trend Stage, located at the main entrance of the show floor. The Trend Stage also hosted seminars and trend discussions.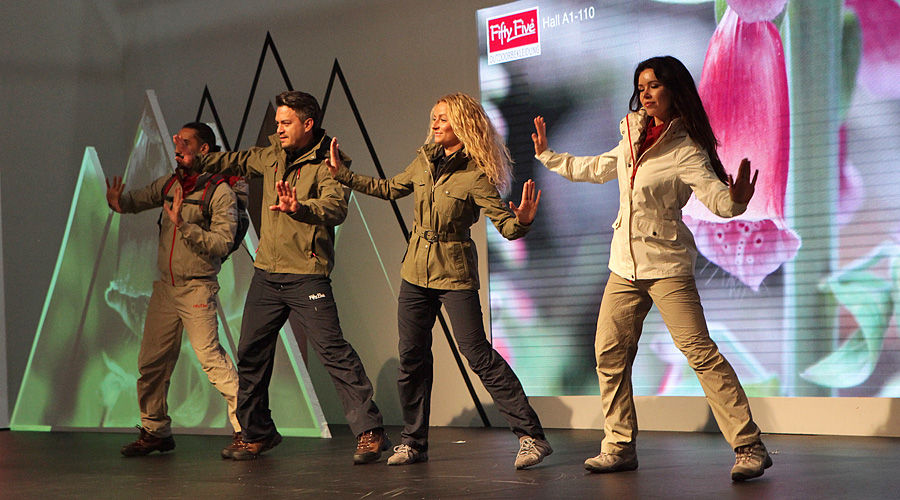 In the Atrium, at the opposite end of the show floor, a climbing wall hosted climbing events.
It wasn't exactly Pokémon Go, but we spotted several examples of the 'gamemification' of the outdoors, particularly within climbing. Here, Finland-based brand Augmented Climbing Wall demonstrated one of its kids' games – catch as many monsters as you can in a timed period. The technology uses a projector and sensors to scan the wall and integrated the virtual with the live.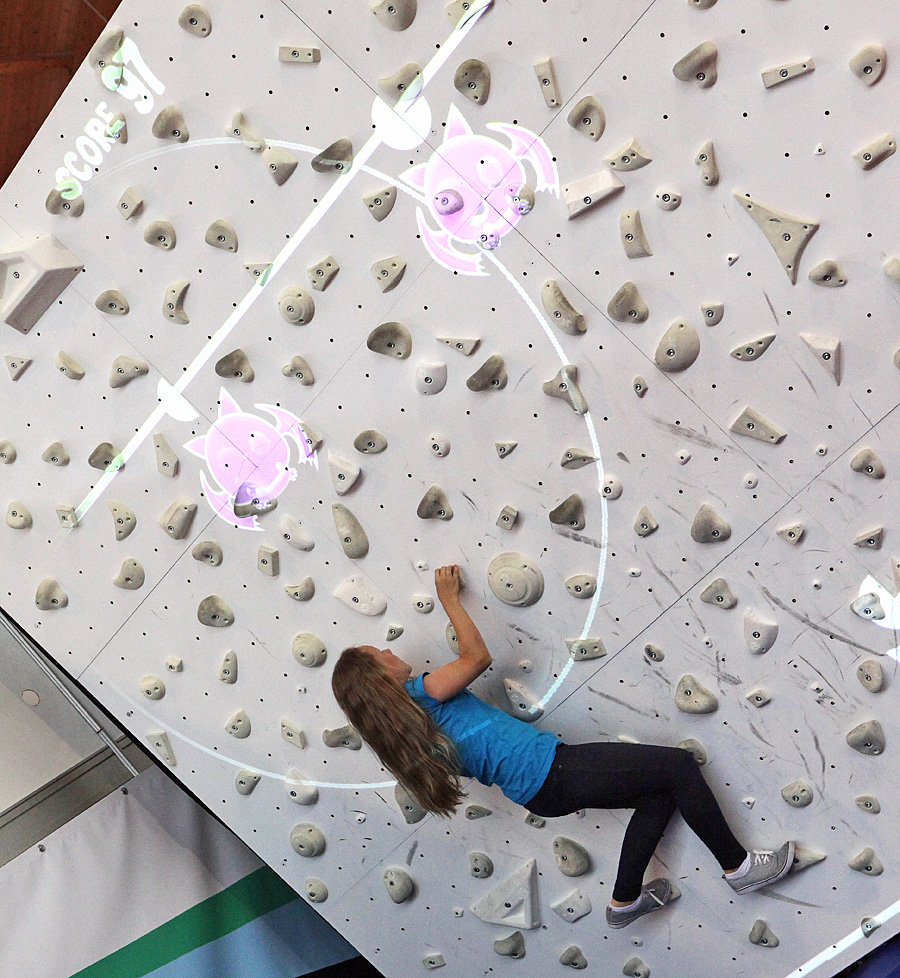 And if you have limited space, how about a climbing treadmill that just keeps going and going and going…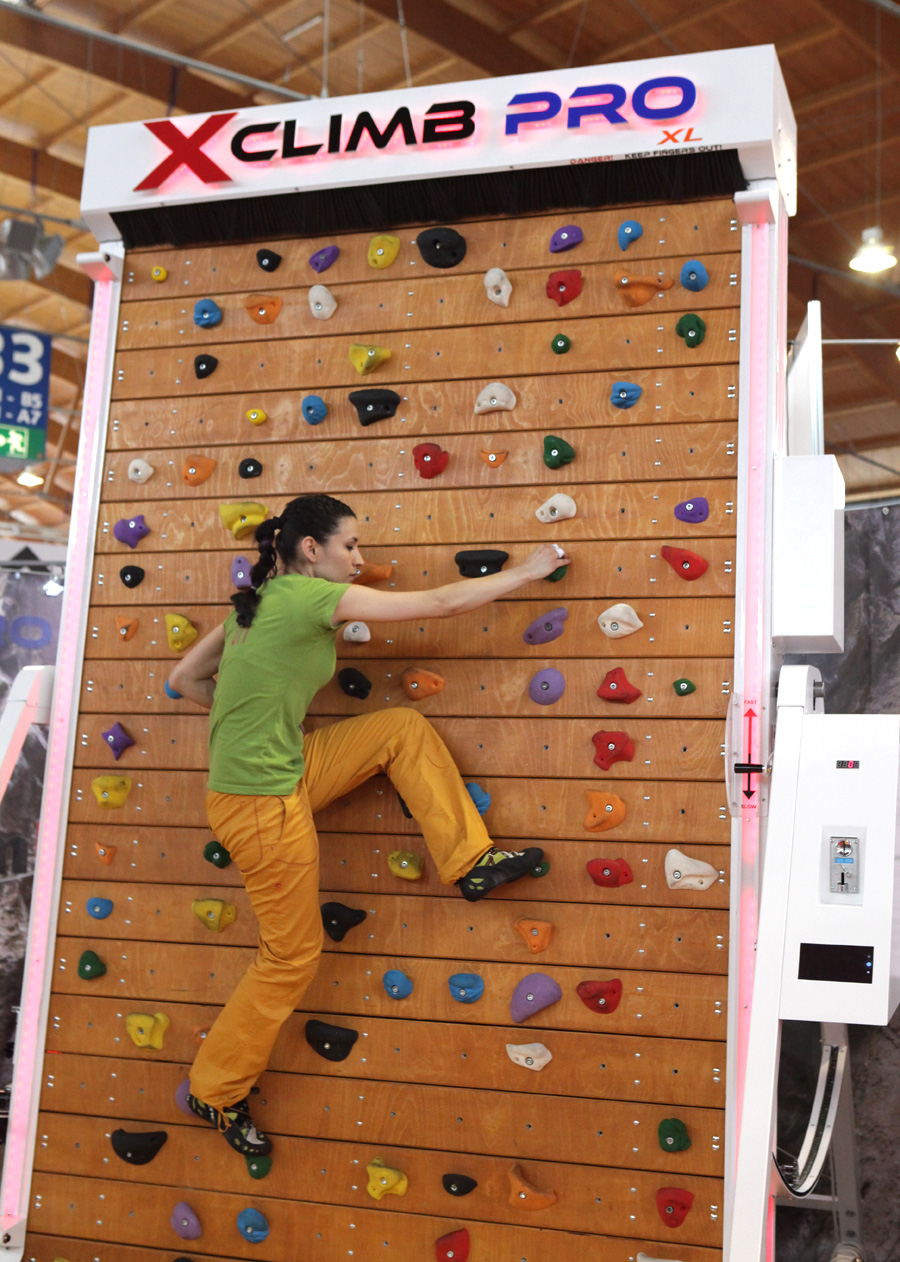 One of the best booth designs we enjoyed was from Denmark-based Nordisk which brought an airport-terminal theme. The brand got its start way back in 1901 making down blankets and has been making outdoor gear since 1960. In 2005, it rebooted to bring some of the industry's lightest weight tents, jackets and sleeping bags, but it also ventures in glamping gear.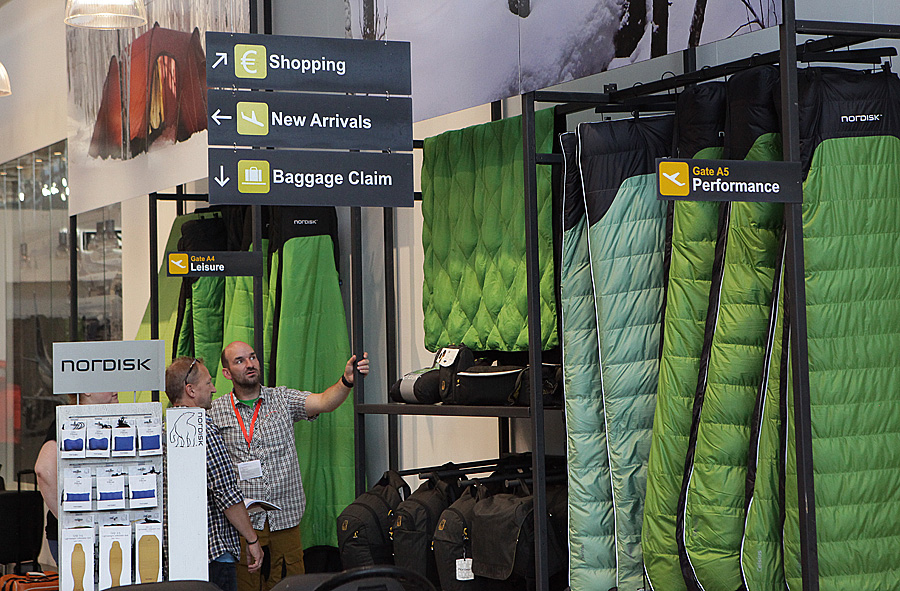 Yeti makes sleeping bags? We took a double-take. No, not Yeti Coolers from the U.S. This Yeti, founded in Germany in 1983, is part of the Nordisk family of outdoor brands and is famous for its lightweight sleeping bags and one of the first brands to pursue ethical down. Notice that "TM" by the name… we wonder if this might make it tougher for Yeti Coolers to expand across the pond?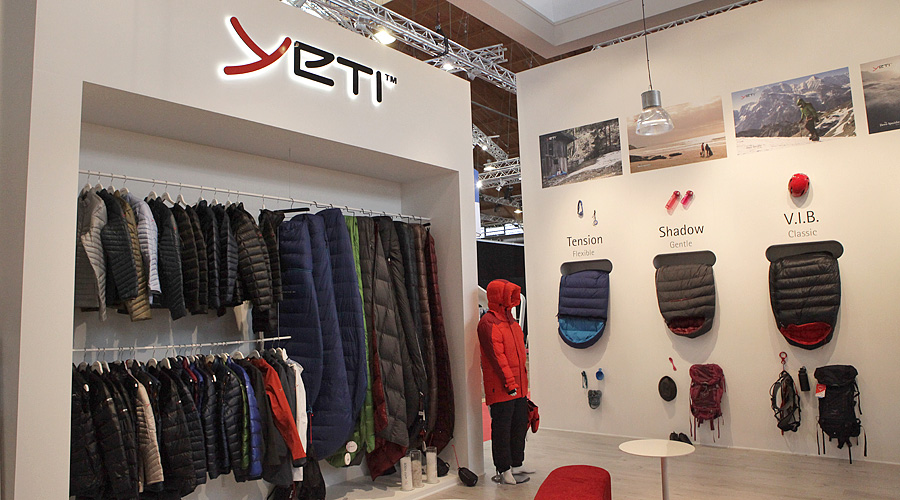 Another European brand that we discovered was Karpos, founded in 2007 and based in the Dolomites. They showcased their "Free Shape," which is very similar to The North Face's Fuse Form in the U.S. – essentially a single piece of fabric woven at different densities through the garment for body-mapping performance without the need for extra seams and manufacturing time. The brand is big in ski mountaineering and is expanding in summer mountaineering and mountain biking.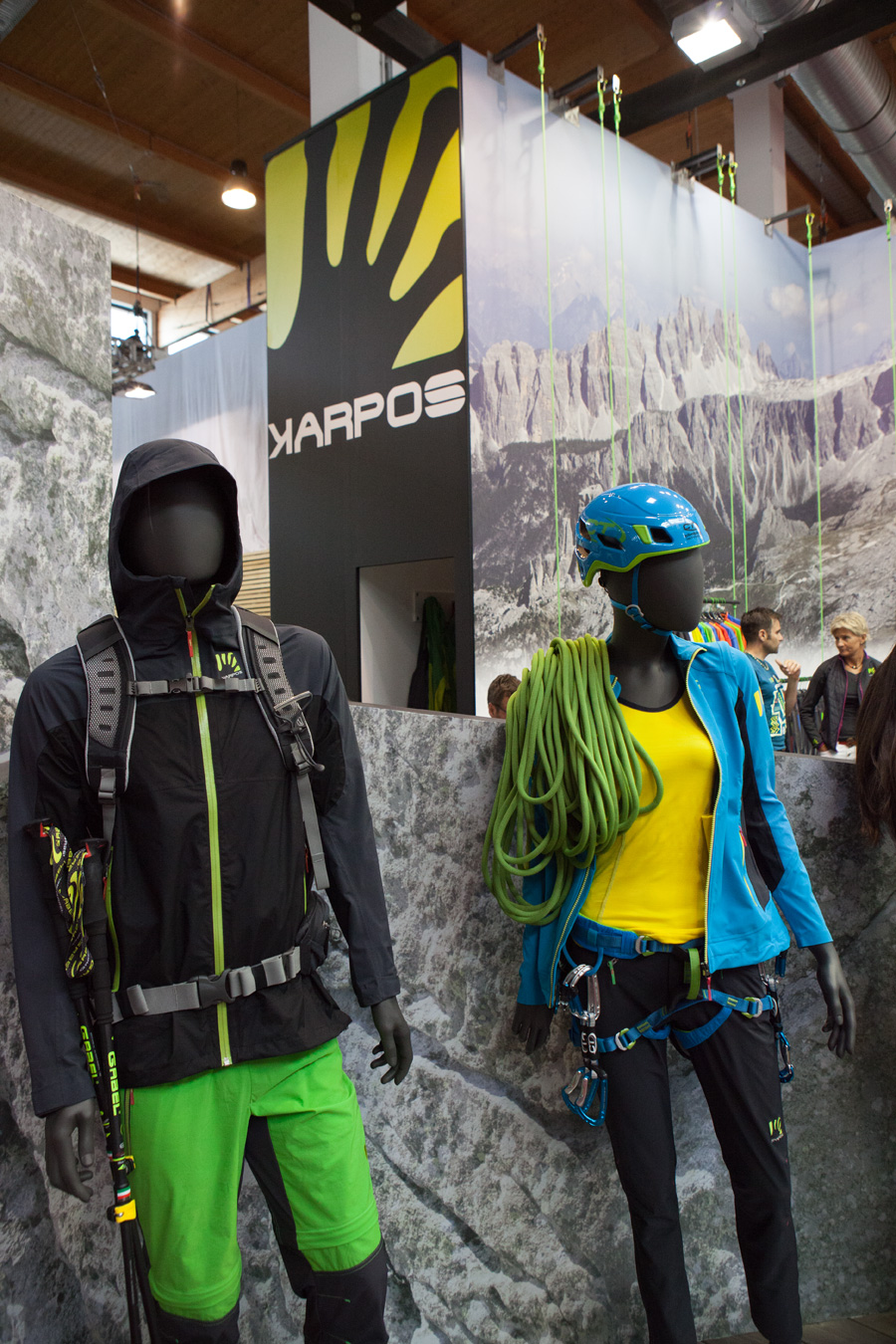 We saw several sustainable and creative ways from brands to create their booth walls, including Red Chili's re-use garments tied together and Edelrid's re-use of its ropes.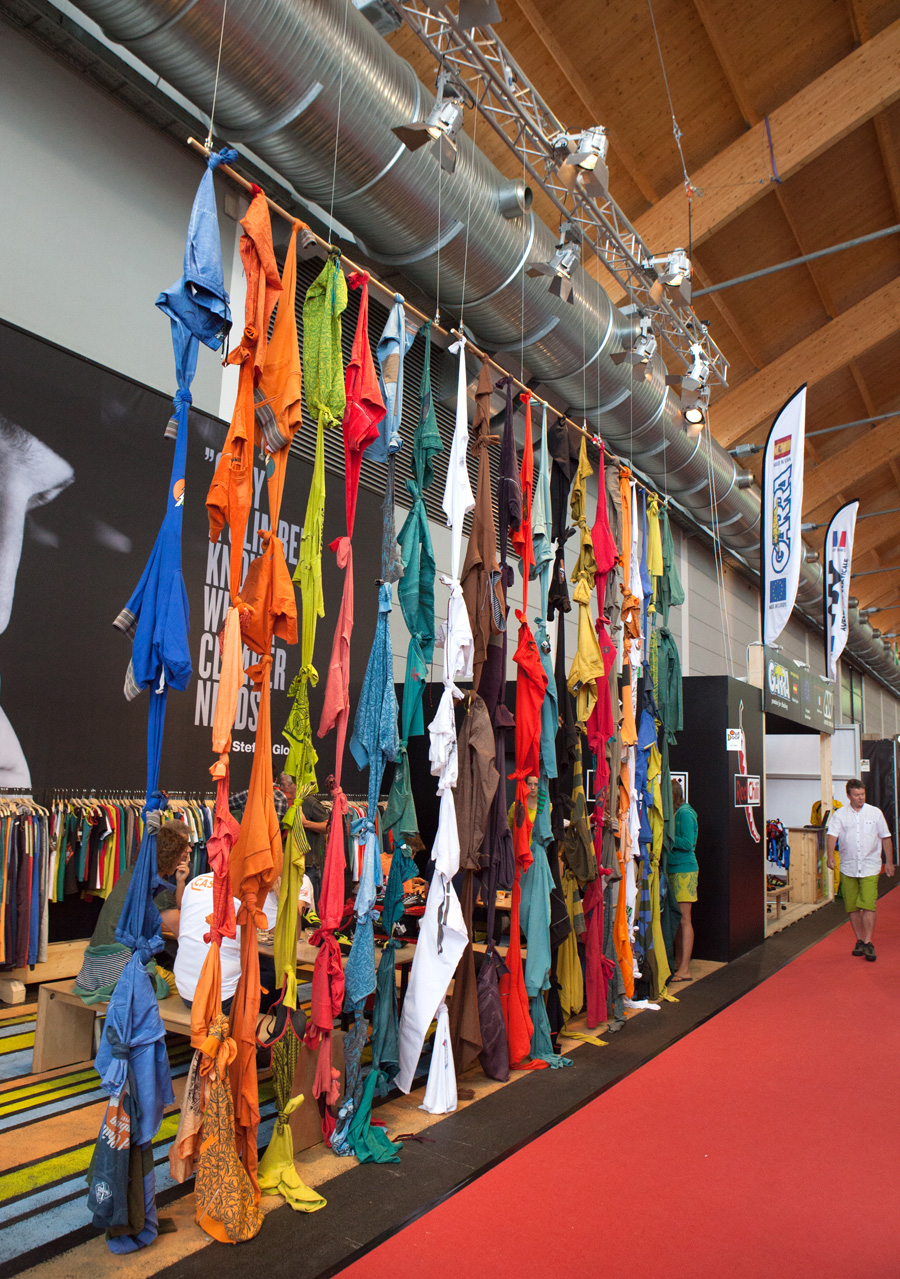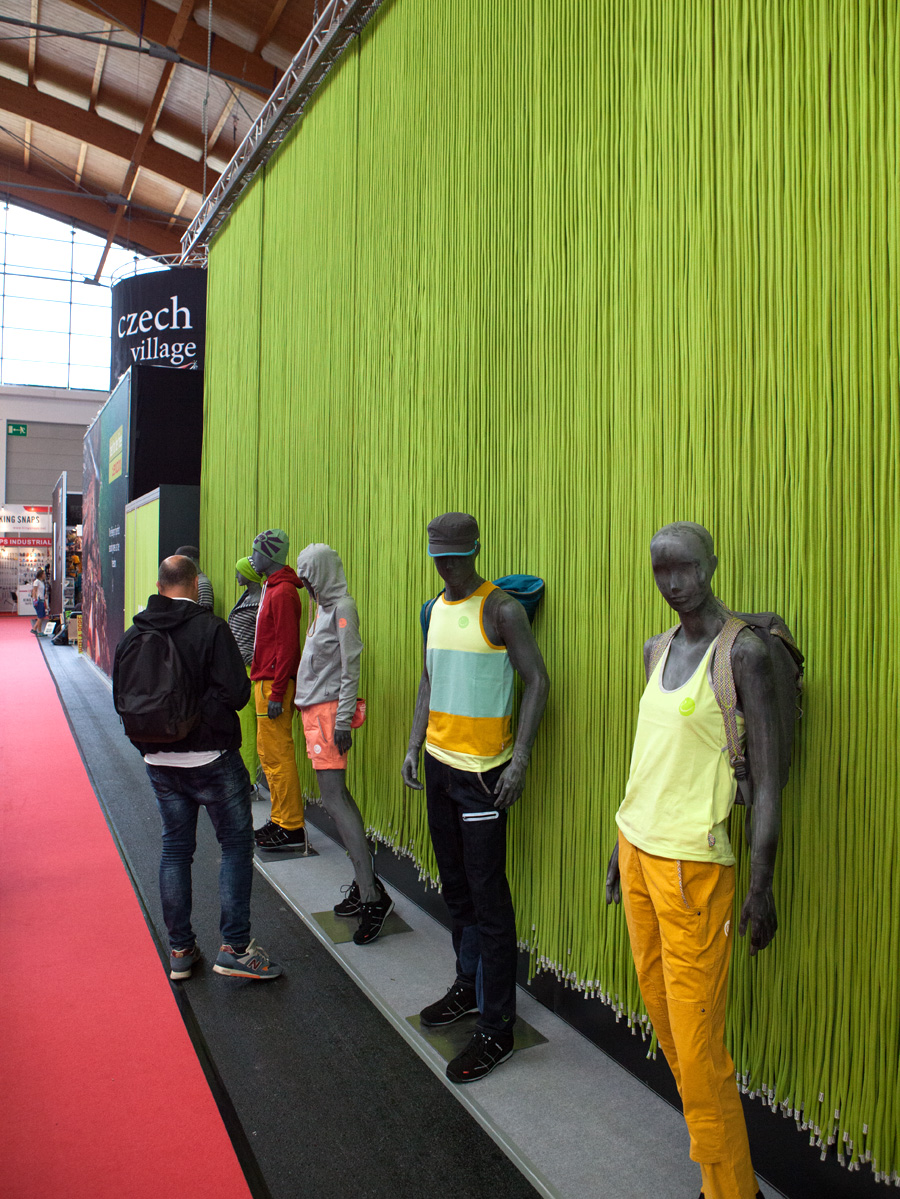 Show officials said final visitor attendance at the four-day event came in at  21,507, slight uptick from 2015's 21,464 visitors. The international nature of the show also increased with visitors from more 92 countries versus 85 in 2015. With OutDoor Friedrichshafen 2016 a wrap, we now turn our attention to more familiar grounds with with Outdoor Retailer Summer Market coming around the corner, August 2-6.
Photos by David Clucas