Leadwoman title holder, Coach and Cancer survivor trains for her 12th 100-mile Ultra race at the young age of 53.
By Morgan Tilton
Ultrarunner Junko Kazukawa is 53 and has crossed the finish line of eleven 100-mile races…within the last five years.
Her first 100-miler was the Leadville 100, in 2011. She became enticed with the high-elevation mountains of the Leadville Race Series as a modest marathoner (having run 50 marathons, and counting) and had considered running an ultra race but remained at the 26.2 mile mark. The catalyst that pushed her to go the extra 70 plus miles? Breast cancer, which she overcame twice in a four-year span.
"I had heard about a group of people that run 100 miles in Leadville's mountains, and I was blown away. I thought, someday I want to do it," Kazukawa told SGB. "Then, four years after my first cancer I got cancer again. I went through surgery and chemotherapy, and I decided I've got to do this. I needed to have closure and get my life back stronger than ever."
So that's what Junko did.  Today she holds a total of 21 ultra feats, plus countless marathon finishes.  
Kazukawa raised more than $6,000 for the Susan G. Komen Foundation while training for her inaugural century-distance race. Then in 2015, she completed the Grand Slam of Ultrarunning — four of the most prestigious 100-mile races in the U.S. in four months — and earned her second consecutive Leadwoman title — earned when an athlete completes the Leadville Race Series including the trail marathon, 50-mile mountain bike or run, 100-mile mountain bike, 10k run and 100-mile run. But by now you should see Junko isn't your average ultra badass. She capped off the Leadwoman effort with a Silver Queen title as well, by competing in both the 50-mile run and bike held on back-to-back days.
The 25-year-long personal trainer, running coach and fitness instructor spends her "down time" with athletes at the Colorado Athletic Club in Denver, CO, and is a racer on the Runners Roost Mountain-Ultra team. We caught up with Junko to talk business, upcoming races, and athleticism.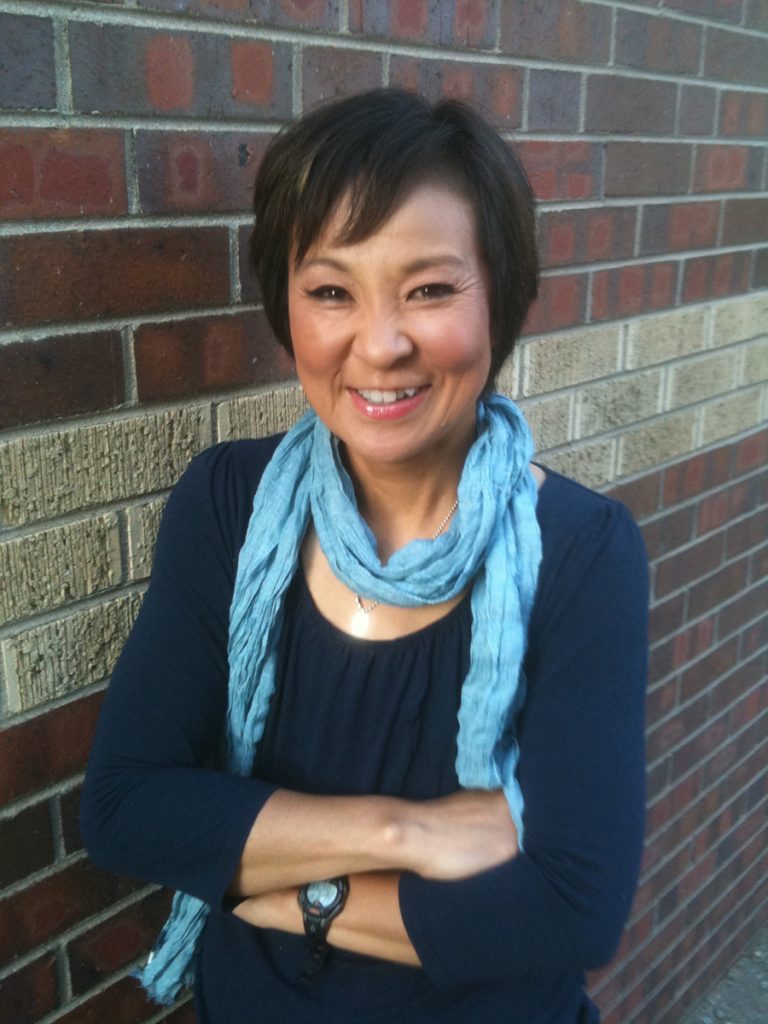 What are your race goals for 2016? This year, I have done the 50-mile Jemez Mountain Trail and the Bryce 100. I ran the Bryce Canyon 100-mile solo, with no pacer, as a step for my training for the UTMB [Ultra-Trail du Mont-Blanc], in Chamonix, France, which will be my only race this year. The UTMB allows you to have a crew, but no pacer. It starts on August 26, at 6 p.m., and the cut off is 47 hours. I should be done by the early morning on the 28th. The next day, I will climb Mont Blanc, a 15,778-foot summit with a friend that survived cancer last year.
Are you able to overlap your own training routine with being a coach and personal trainer? One good thing with training and coaching is that I can feel the pain or frustration of my clients. I can relate to what they think, because I'm training, and I have experienced a lot of races, so I can give advice. And, when clients are training in the same sport, I can run with them.
Would you say you're married to running? I also teach fitness classes during the week — cardio chisel, bosu ball, core and spin — but do additional strength training to address certain areas of weakness in my body. I try to make time for recovery during the week, too, with at least one full day off, and I do my long training days (or races) on Saturday and Sunday.
Sounds like a dream to live and work in fitness. How has the job of "trainer" changed? Demand has grown. The demand for personal training used to be small. It was seen more as a luxury and was only for people that had money to spend, and elite athletes. Over the last 10 years, it has become available to all of us: for people that are trying to achieve something in fitness and physically. It seems like more people are taking their health and fitness more seriously and that people want to learn about or accomplish their fitness goals.
For athletes, what are some of the reasons to hire a personal trainer? So that you can train yourself with more time efficiency and to make sure what you are doing is the right thing for you. Training is not a one-way situation and each person's reason is different: some want to run a marathon while others want to lose weight. A personal trainer offers education, guidance and is a motivator — especially for lifestyle change.
So you're saying, have a game plan? If you would like to achieve certain goals in a marathon in personal time or finish an ironman, you need to have a plan with a reason behind it so that you don't waste your time just trying to do it. I hear a lot of people say, 'hiring a trainer is the best thing I've ever done'— instead of spending money at the doctor's office. 'And now, I'm much healthier and stress free.'
Are trainers annoyed with the plight many fitness consumers have with losing weight? We are helping people to achieve their goals, whatever they may be, but also health and fitness, quality of life, overcoming injury or illness and eating well is part of our job description.
Aren't you tired after training all day to do your own running? The personal training and online coaching creates a good balance for me. With the personal training, I need to be physically present with people, and there's a limit to what I can do physically each week. For the online coaching, I create running and training schedules and offer Q&A support, which is not physical.
What's the relationship between age and endurance? In your 30s, you are strong and may have more speed, but I think that endurance, strength and mental strength continues to build in your 40s and early 50s — as long as you don't have an injury to slow you down. I'm 53 and I'm still trying to do more. But, if I'm going to do it, I need to do it now, because next year, I don't know.
Is ultrarunning the secret to staying young? For endurance running, you will be running 20 or 30 hours without sleeping. It's an extreme sport and can create more stress in your body — so I don't know if I can say it's good for your body — but compared to marathon running, ultrarunning is less impact on the body over time. Marathon running is more strenuous and there's more speed involved. With ultrarunning the pace is slow, you are fast-paced hiking in the mountains and it has less impact on the body.
Photo courtesy Kurt Hardester