By David Clucas
SGB is live at Outdoor Friedrichshafen 2016 in Germany, bringing our U.S. readers a glimpse at some of the top trends, news and products from Europe.
Our goal? To meet the brands and people that make them happen that we would otherwise not normally get the chance to meet stateside. For starters, if you've never been to Outdoor Friedrichshafen, it's quite the show, covering nearly one million square feet across a dozen or more "halls," located in large hangars on the grounds of the Friedrichshafen airport.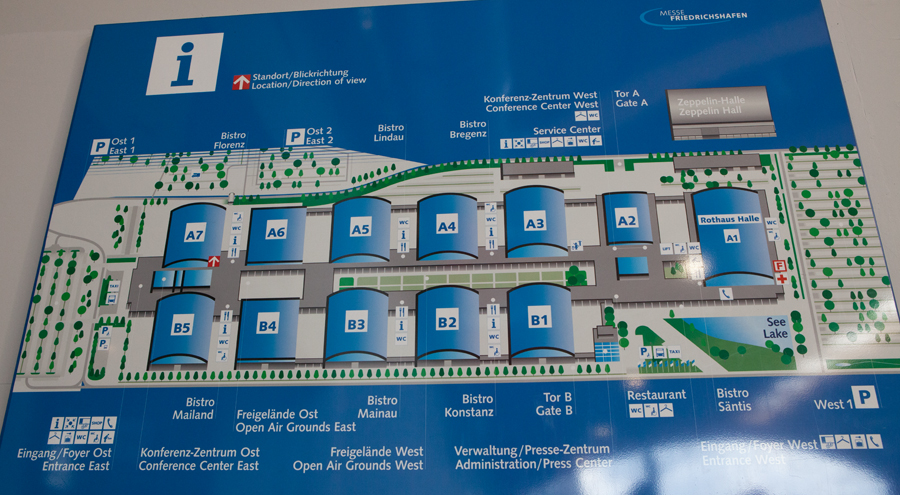 The halls provide great navigation and game planning for attendees of the show. Instead of walking into one large room and having to navigate dozens of aisles, it's simple to complete one hall at a time with only a couple of aisles in each hall. There's a real sense of a game plan when you walk in, instead of mindless wandering.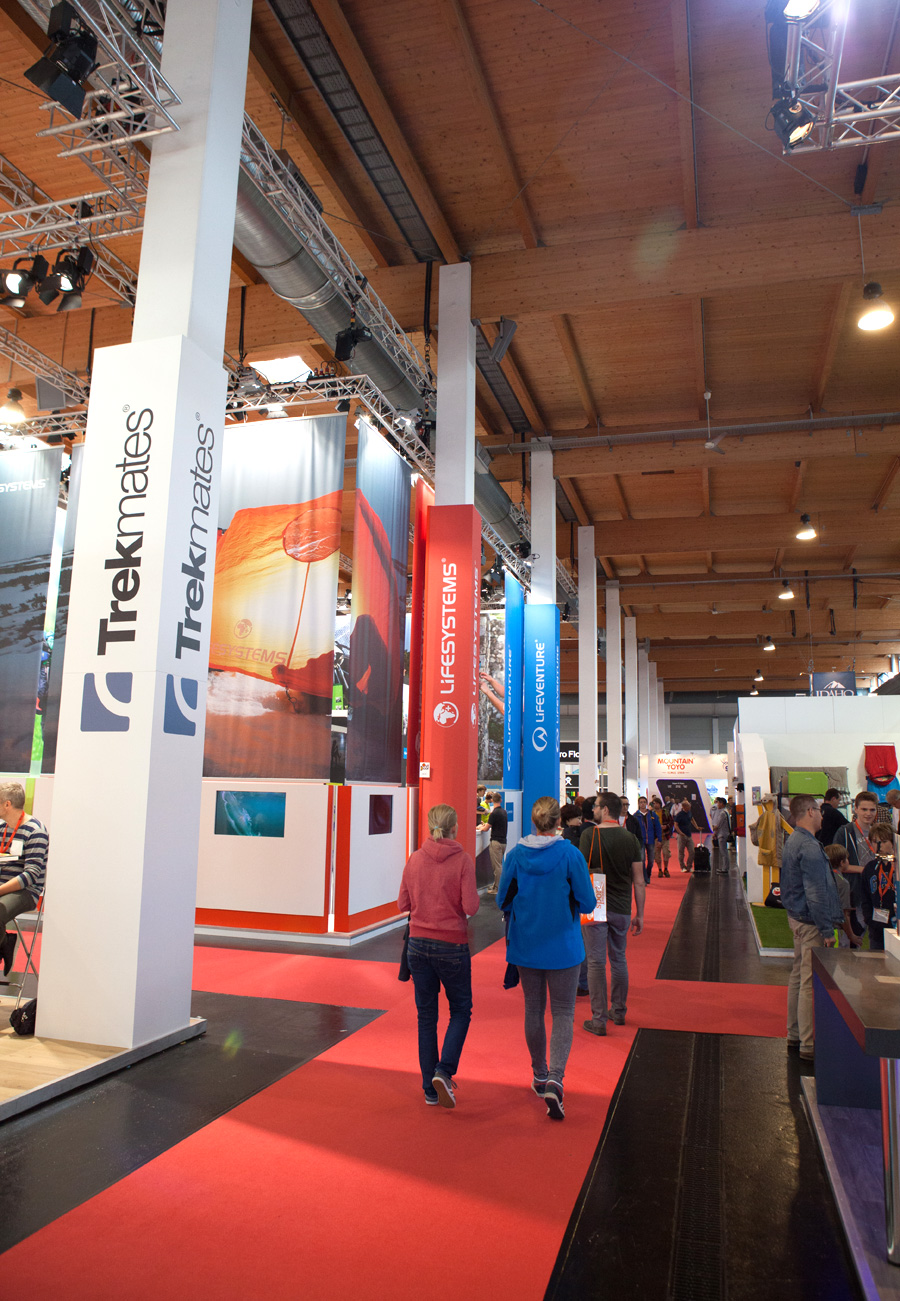 The hangars also provide a multitude of natural light indoors; and outside the hangars feature central courtyards for events and gear setups. There's plenty of great food and places to eat and relax  — including beer gardens, of course!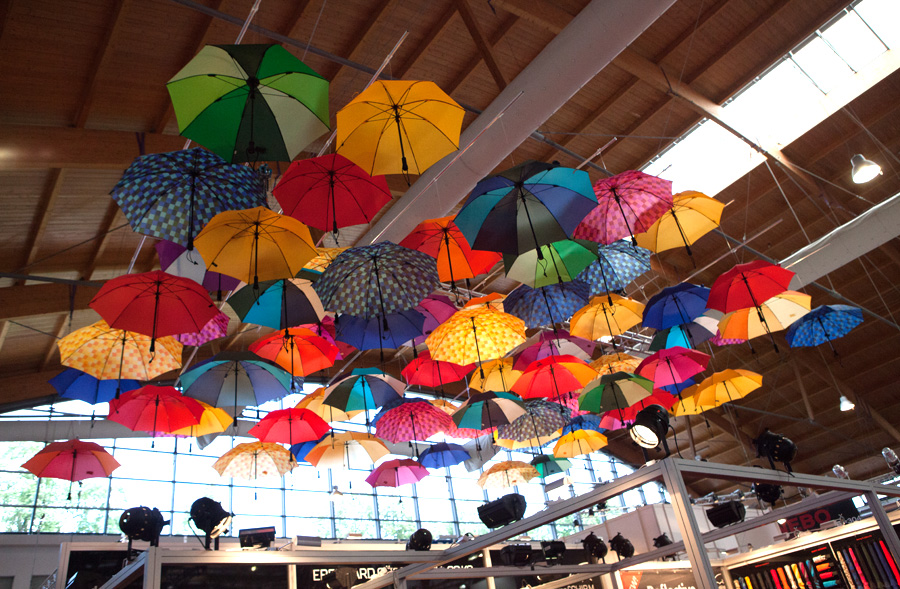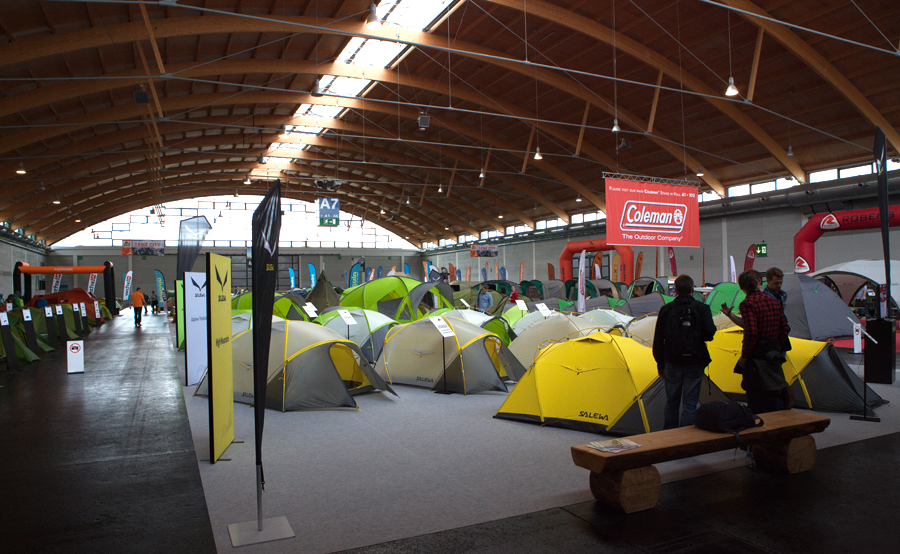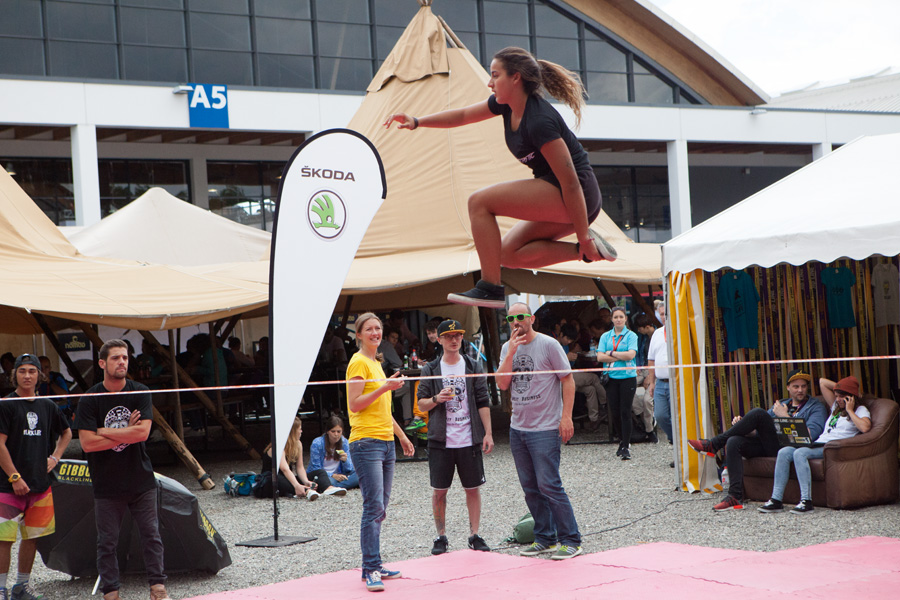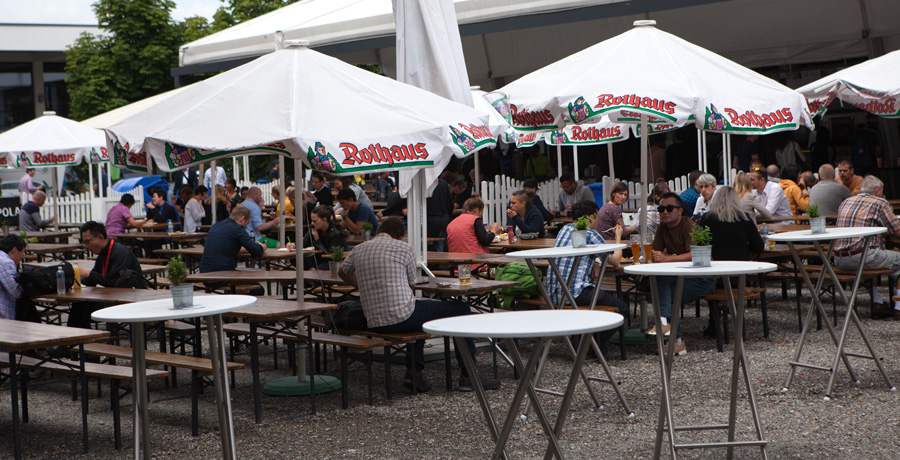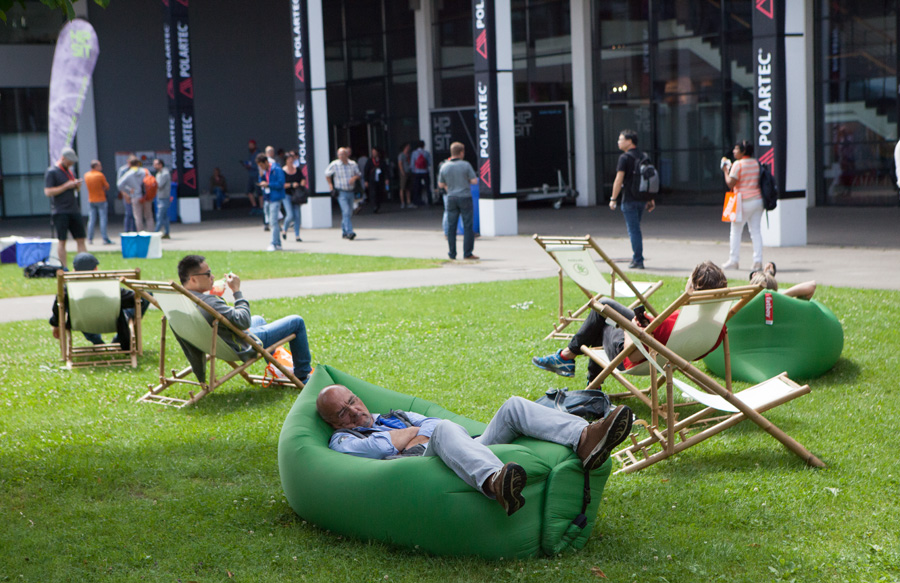 OK, onto the brands and the new gear… Norwegian brand Aclima gives new meaning to see-through underwear with the new baselayers in its collection. The family-owned company, founded in 1939, uses an old Norwegian technique to knit the garments for maximum breathability, but still offers insulation under a jacket or midlayer and can also withstand repeated washing without falling apart, said the company's distributor Martin Wenhov. Aclima buys its wool from New Zealand and Australia, but from there, the company manufacturers its collections in Northern Europe — from spinning the wool, to design and completion of product.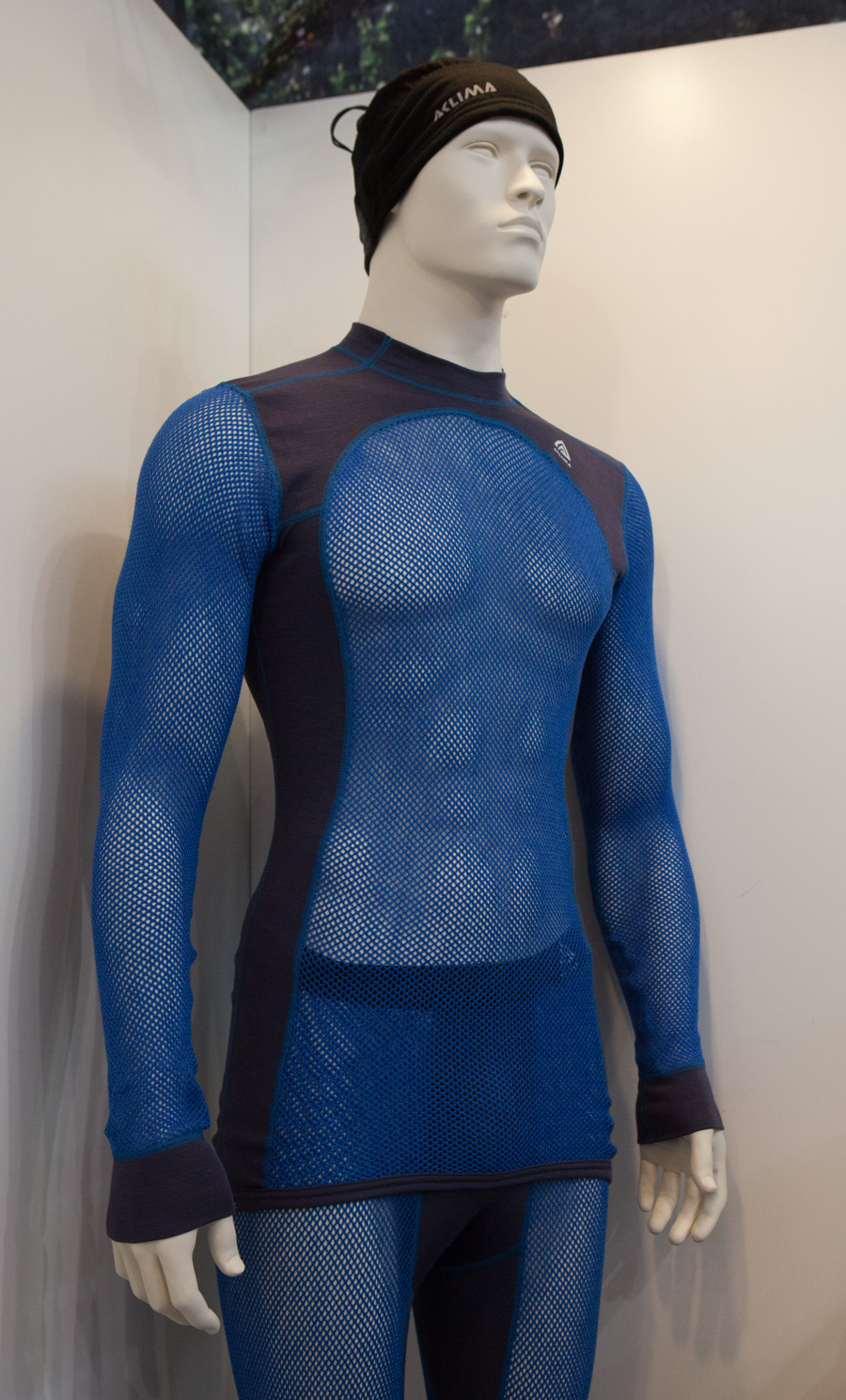 Sweden's Houdini brand offers a beautiful array of colors and simple yet unique apparel designs for women, men and kids. Lotta Giornofelice founded the company in 1993 and it remains privately owned (now, by much of the staff) and run by female CEO, Eva Karlsson. A rarity in the outdoor industry, the company has more women working for it than men, said Mia Grankvist, head of communications. The company's other big claim to fame is its sustainability initiatives. One practice is keeping new styles limited with classic designs that can stand the test of time.
"We have one product that's looked the same — beyond a few color changes — for 12 years," Grankvist told SGB. New this year is its "Made to Move" campaign, sporting an intricate fabric cut for pants that allows more movement instead of using elastic fibers, which aren't the best on the environment, she said.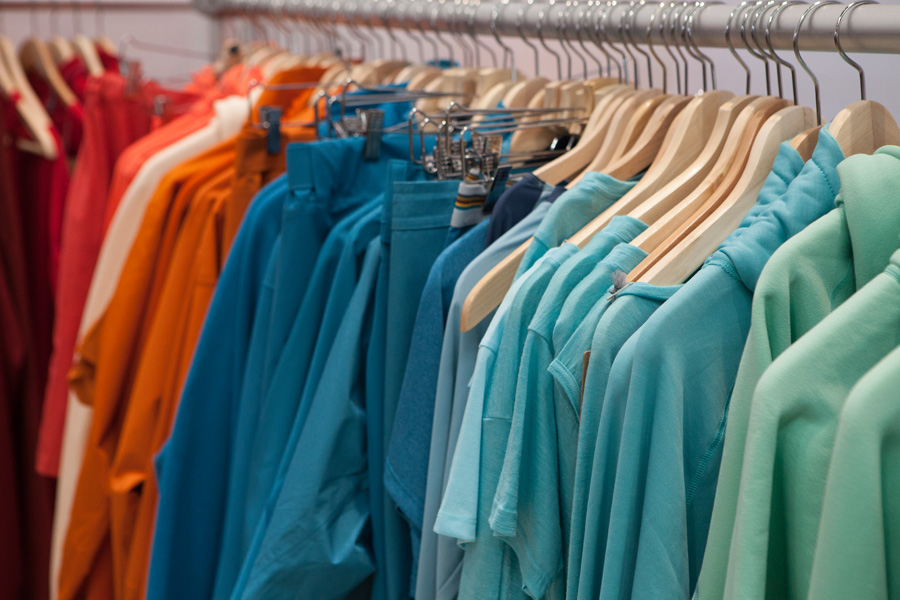 The best footwear we've seen so far comes from Austrian brand Dachstein and its knitted mountain and approach boots and shoes. It's a trend we've seen on the sports side, now making its way to outdoor. The advantages are a more sock-like fit and extreme weight savings. The uppers can be waterproof, too – knitted in one piece — with stronger and lighter weaves for more support or flexibility where needed — then seam taped at the connection point, coupled with an interior waterproof-breathable membrane.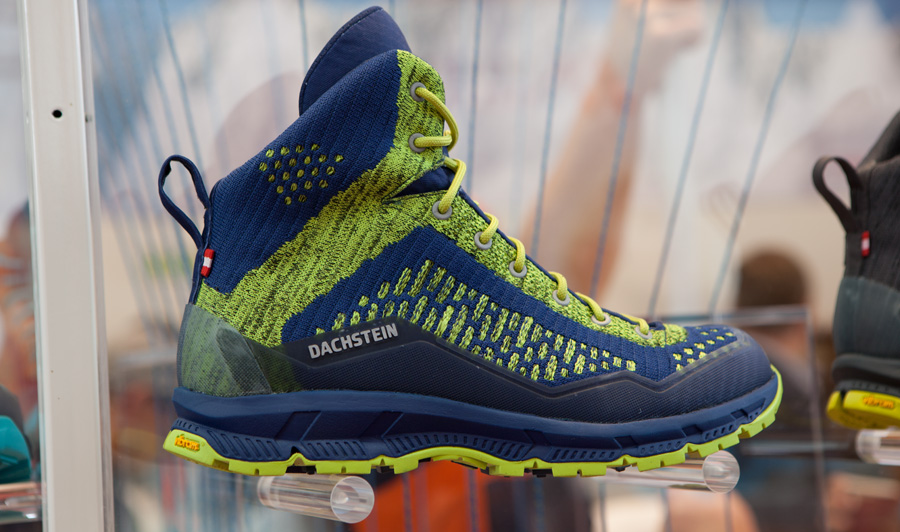 Finnish brand Reima focuses only on kids gear. We stopped to talk with the company about its new partnership with fitness watch and tracking brand Suunto. Their activity pod snaps into jackets and pants — so kids won't loose it — and then tracks performance.  An accompanying smartphone app turns activity goals into games, plus offers parents a window into the exercise their child participates in each day. Much of Reima's products are rainwear. "The company has a saying," said Petra Ticha, which helps distribute the brand in the Czech Republic, "there's no bad weather for being outdoors…only bad clothing."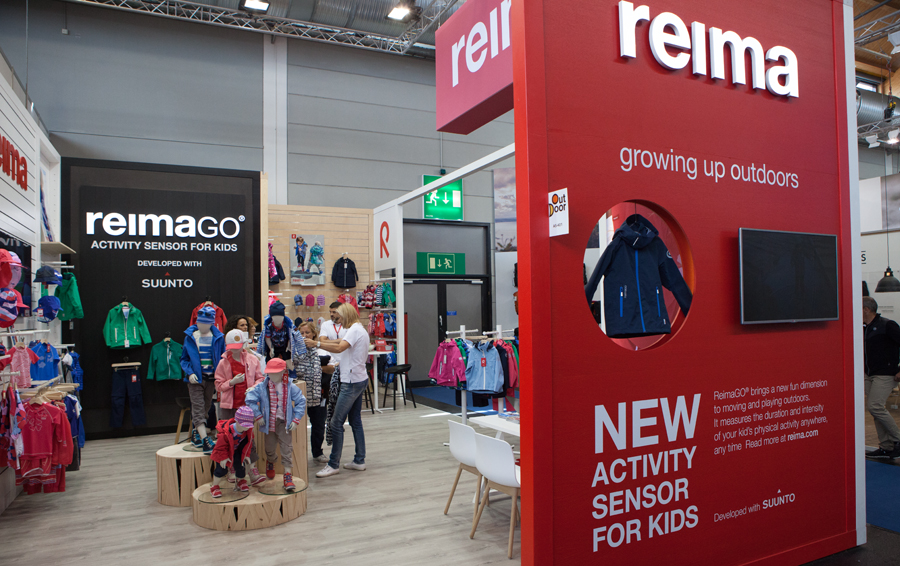 Idaho… in Germany?  Yup. The Idaho Department of Commerce snagged federal SBA loans to fund several of its in-state outdoor brands — such as Asana Climbing and Telic Footwear — to exhibit at Friedrichshafen. The companies, which applied and were approved, only had to spend about $1,000 in trip fees with all other costs and logistics covered. "These are smaller businesses which are either new to exporting or expanding their exporting," said Jake Reynolds, senior international trade specialist for Idaho Department of Commerce.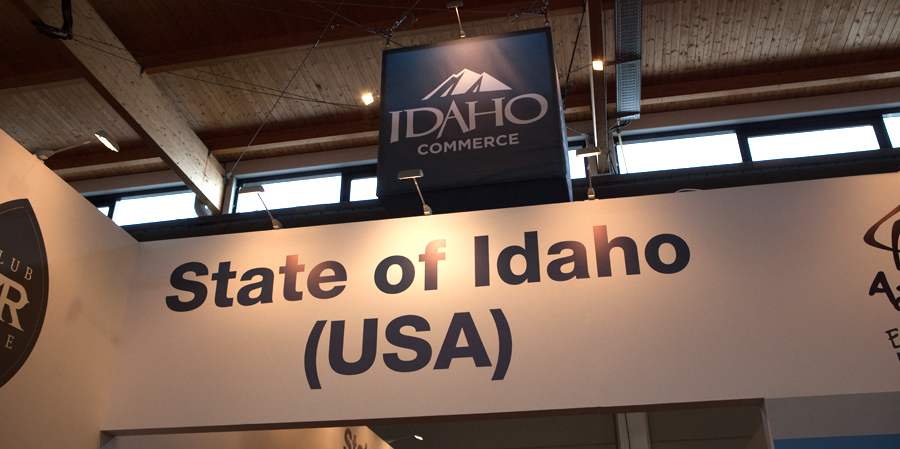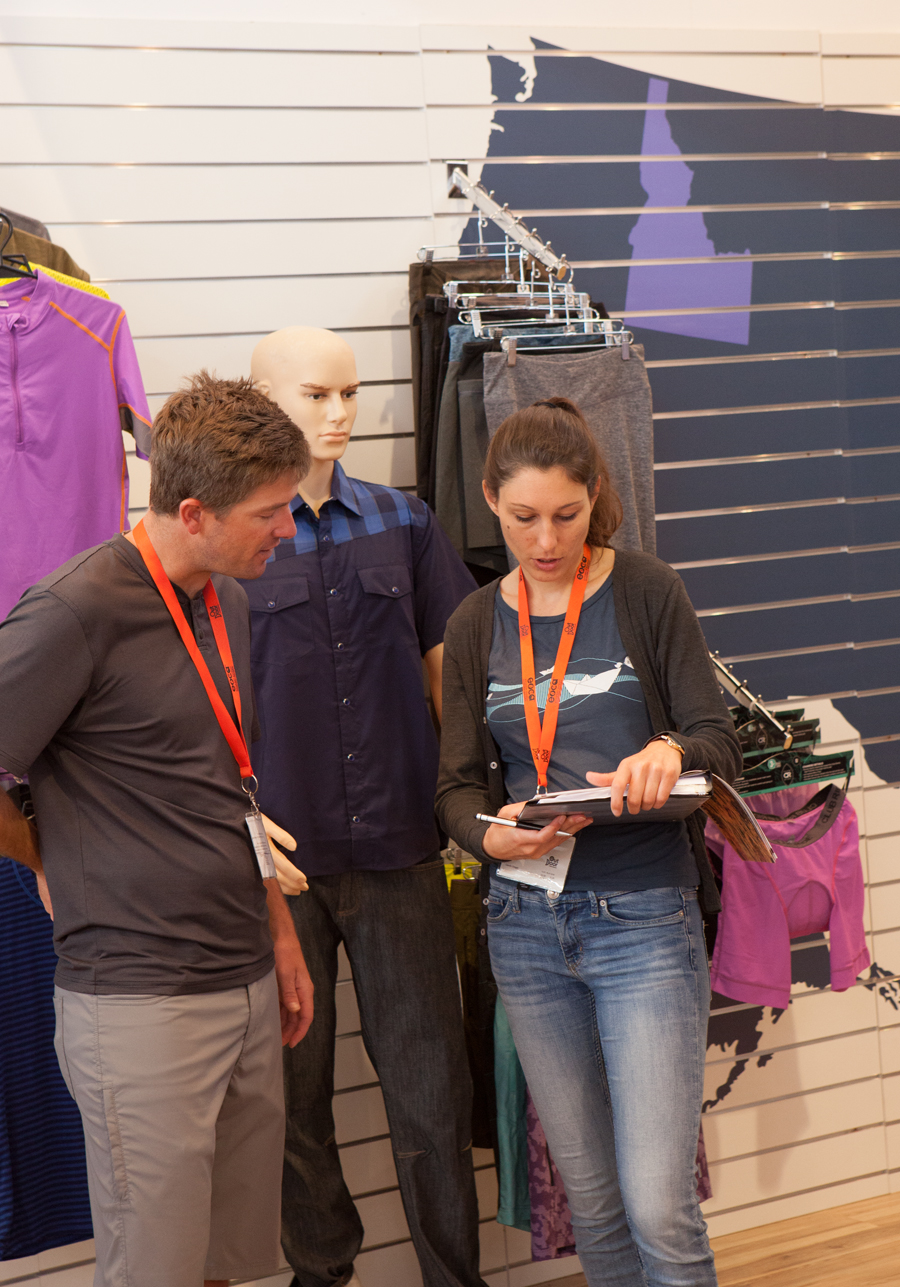 Stay tuned for more SGB coverage from Friedrichshafen this week in SGB Today and SGB Executive.
Photos by David Clucas