By David Clucas
SGB was live in Friedrichshafen, Germany this week, getting a perspective on the outdoor industry from across the pond at the 2016 OutDoor show.
While last season's weak early winter (in Europe and North America) and plenty of talk surrounding Brexit added some uncertainties, the general mood was optimistic. Europe remains a core outdoor market, particularly in the north, and it showed at the trade show, which kept its hallways crowded throughout the event.
Operator Messe Friedrichshafen fills nearly a million square feet of space across a dozen or more hangars on the grounds of the Friedrichshafen airport. And nearly all that space was filled with core outdoor companies — with less diversity in fitness and watersports than we've seen trending in the U.S.
Modest Growth In 2015; 2016 Off To A Good Start
On day one, the European Outdoor Group (EOG) — akin to the Outdoor Industry Association (OIA) in the U.S. — released highlight figures from its State of the Trade report estimating that the European outdoor market grew by 2.1 percent in dollars and 1.7 percent in units during 2015.
"The year was characterized by a relatively healthy spring/summer season, but a weaker second half, which affected the full figures," officials said. "Apparel was impacted most, while other categories proved to be more resilient."
The EOG estimated that sell-in value for 2015 was €5.3 billion (which it gathers from 111 brands across Europe), with a sell-through value €11.2 billion.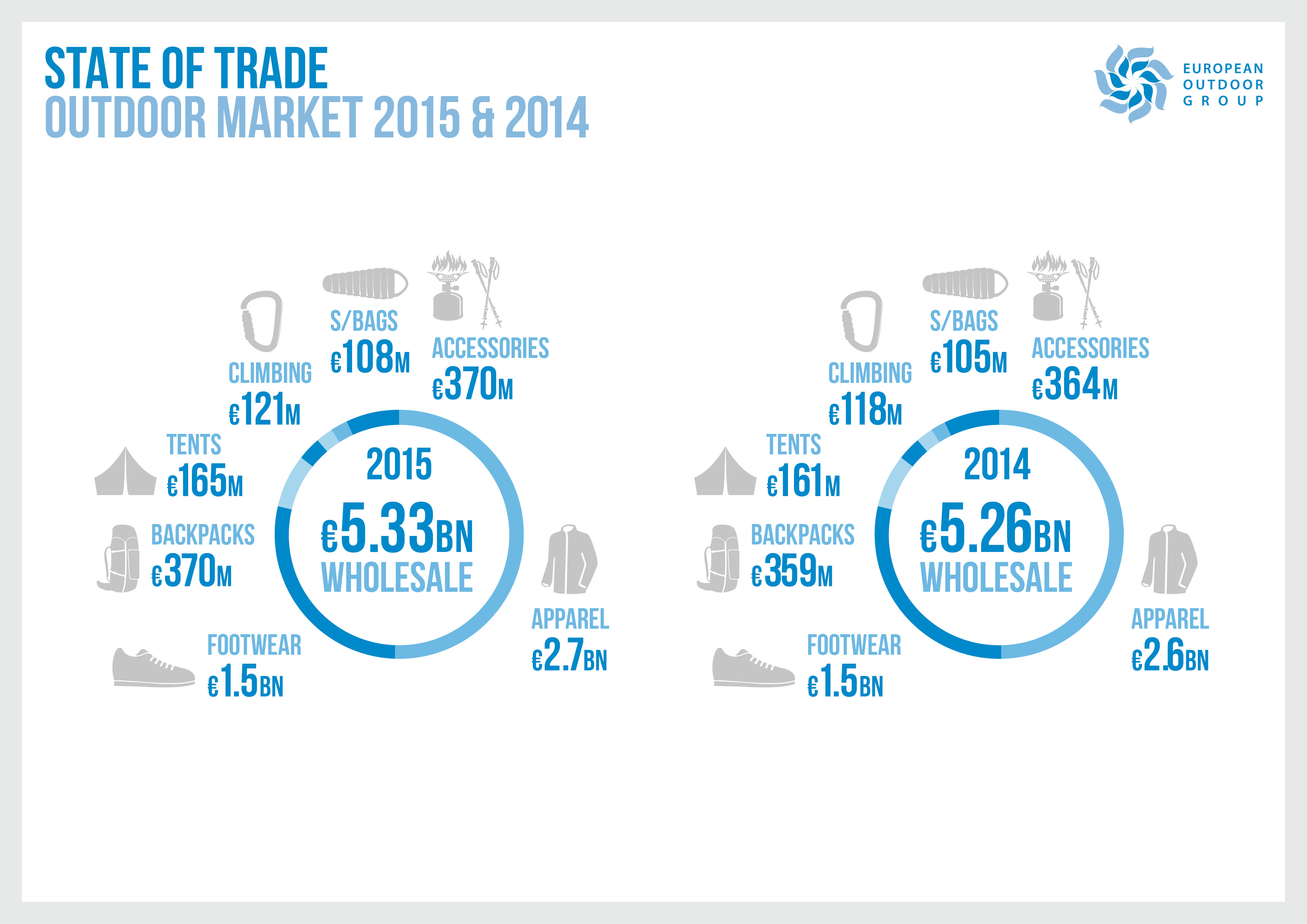 By country, the two largest markets, Germany and France, grew sales by 2.2 percent and 2.5 percent respectively, while the third largest, the U.K., lagged slightly with a growth of 1.8 percent. In terms of regions, Southern Europe and Eastern Europe performed best, growing by 2.3 percent and 2.2 percent, respectively.
Hardgoods sales performed better than softgoods in 2015, according the report, with backpacks as the fastest growing category. Apparel, which represents half of the market value, lagged behind, growing only 1.2 percent.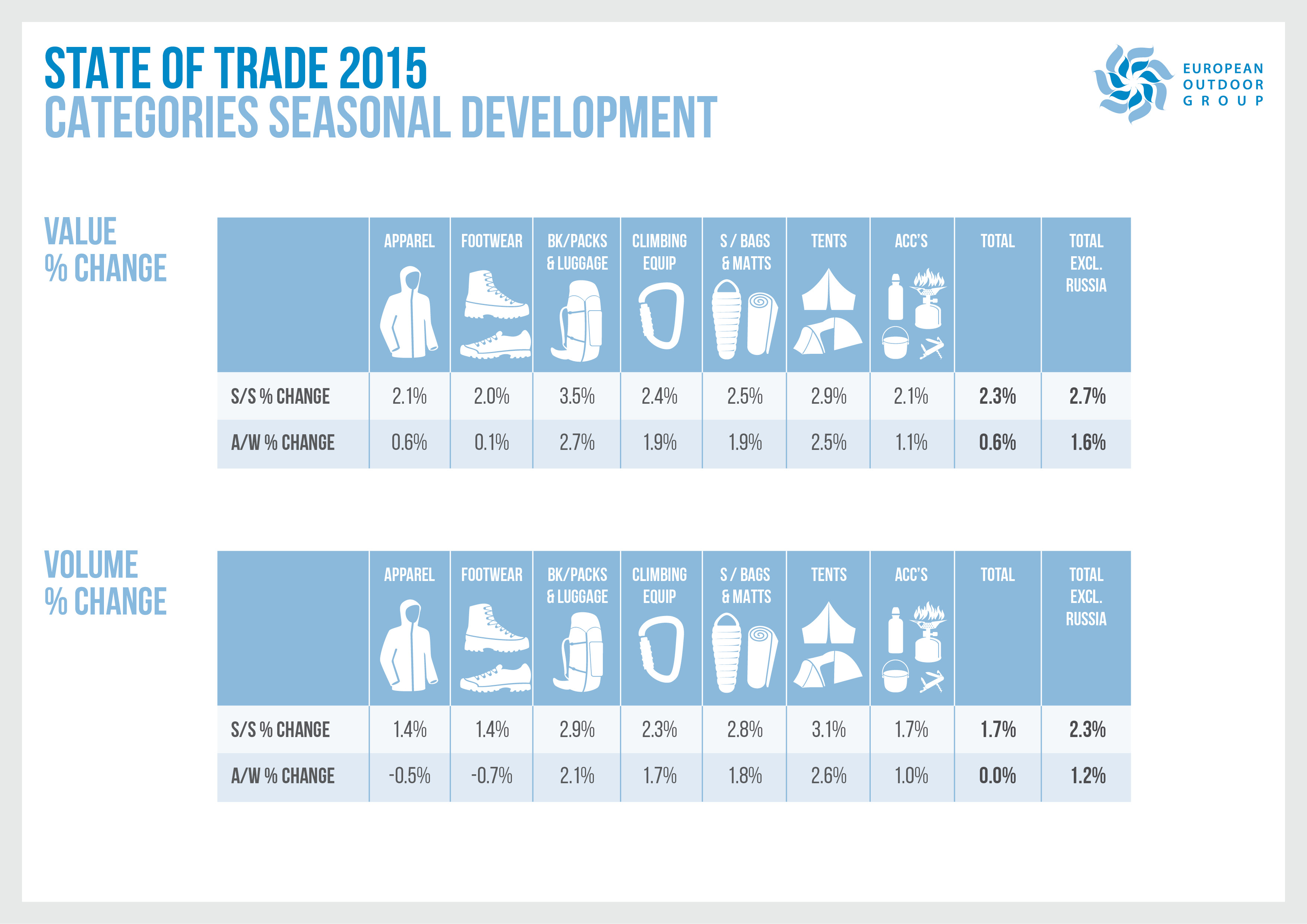 "We have experienced two consecutive difficult winter seasons and in that context these results are satisfactory, especially as autumn/winter makes up 54 percent of the market value every year," commented Mark Held, general secretary of the EOG.
Looking ahead, Held said that a late winter (in early 2016) likely boosted sales late in the season and noted that through June 2016, its members reported stronger growth results.
Brexit Uncertainty
British outdoor brands received extra attention at the show as the country's recent vote to leave the EU will likely affect some business practices going forward, but at the moment much remains up in the air, officials told SGB.
"The long-term future is hard to predict and it seems even the short-term news is changing every day," said Terry Stephenson, marketing manager for U.K.-based brand Montane. "All of our product is made in Asia, so we'll probably end up shipping direct to Europe from there instead of going through the U.K. But the British have a saying you probably know of — 'Stay calm, and carry on.' I think that's the mentality… we've come through worse."
Stephenson said it's times like these when the brand relies heavily on its membership with the EOG in Euorpe and the OIA in the U.S. to help it navigate the waters.
Many attendees noted that winter weather, or a downturn in the overall British economy, would be the bigger effect versus any change in trade policy or open borders.
"I think the initial shock of the vote has past, but there is now some short-term pressure on the British pound, which makes things more expensive for us," said Hamish Dunn, brand director at U.K.-based Mountain Equipment. At the same time, that could boost some tourism dollars to Britain as it becomes cheaper for U.S. and European visitors.
Light On Your Back; Light On The Planet
Lightweight and sustainable gear were the two most talked about product trends European designers, marketers and executives told SGB.
The sustainability push is being driven largely by Scandinavian and German customers — with everything from DWR to responsible down and leather making practices, Stephenson with Montane said.
For American Brian Thompson, general manager of ExOfficio, he finds that Europeans are much more concerned with sustainability than in the U.S.
"There's this fear factor from retailers," he said. "They see the Greenpeace and activist protests and don't want to get caught up in it, so they are hedging their bets and asking a lot of questions. It's moving very fast here."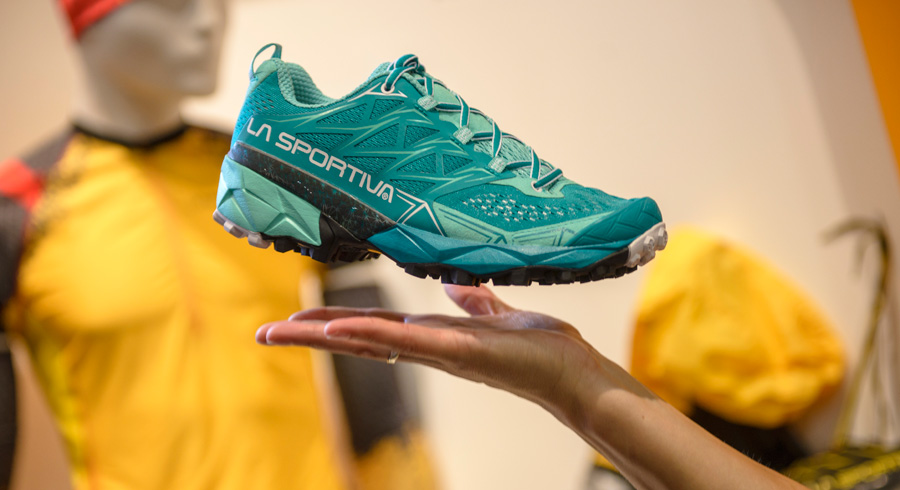 Turing to gear specs, lightweight gear remains big in Europe, perhaps even more so than in the U.S. where comfort and glamping are dominating the headlines.
We saw numerous "lightest in the world" claims as brands moved to finer denier fabrics and tighter quarters in tents.
"We see glamping as a big trend for us in Asia, but lightweight is still number one here in Europe," said Michael Hubertz, marketing manager for Denmark brand Nordisk.
Other trends we noted…
There's an increased push in running outdoor gear, particularly in the U.K., as we've seen in the U.S., but less so across the rest of Europe. During our time in Germany, Switzerland and Italy, we saw a lot more road bikers than runners. Plus, fitness and outdoor remain more distinct categories here with less crossover than we're seeing stateside.
The women's empowerment push in outdoor is alive and well in Europe… check out the hashtag #ThisGirlCan.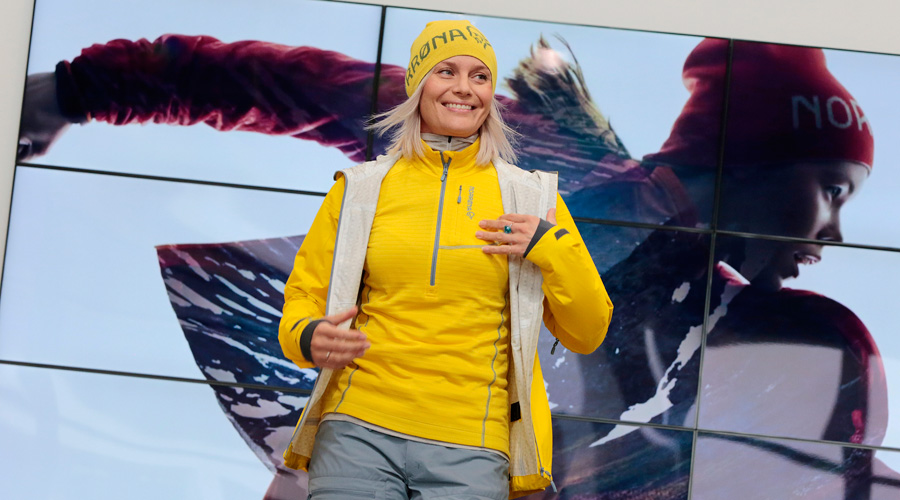 Europe was the birthplace of all those bright, poppy colors in sport and outdoor gear, but as in the U.S., it's toned down to more muted colors and earthy colors.
Apparel, while still highly technical and lightweight, is also moving away from the overtly technical look, Thompson at ExOfficio noted, favoring heather treatments and softer looks.
U.S. brands are paying attention to Europe. A lot were present at the show, beyond just the majors. Even The State of Idaho's Commerce Department had a booth — helping to bring and support six small outdoor brands from Idaho to explore or expand exporting to Europe. In total, more than 960 brands from 40 countries attended the event.
Photos courtesy Messe Friedrichshafen; charts courtesy European Outdoor Group