By Thomas J. Ryan 
At a webinar as part of Outdoor Retailer Winter Online, supply chain executives from Keen, Simms Fishing Products, Nemo Equipment, REI, and Columbia Sportswear elaborated on how agility and the resilience of internal teams helped offset logistics disruptions caused by the pandemic, including ongoing port congestion and shipping container shortages.
The webinar, entitled "A New Beginning? Opportunities and Challenges for Outdoor Products and Global Supply Chains in 2021," featured:
Sara Bowersox, senior manager, global trade compliance, OIATAC vice-chair, Keen;

Ben Christensen, vice president, operations, OIATAC chair, Simms Fishing Products;

Brent Meriam, COO, NEMO Equipment;

Loren VandenBerghe, director, global logistics, REI; and

Emily Vedaa, senior manager, global customs & trade, Columbia Sportswear.
The moderator of the session was Rich Harper, director of government affairs, OIA.
The session started with a recap of each company's experience with the pandemic. Harper noted that there were discussions at the Outdoor Retailer Winter Market in January 2020 about the pandemic impacting factory partners in China and other manufacturing plants in Asia.
Christensen said the pandemic's impact "varied significantly" for Simms across countries from a sourcing standpoint. Simms also operates a factory in Bozeman, MT that makes Gore-Tex waders. The Bozeman factory shut down in the spring but quickly transitioned to manufacturing medical gowns. About 10,000 gowns were made and sent to underserved communities fighting the pandemic through philanthropic partnerships. Christensen said, "That was a bright spot as a business and certainly a bright spot for our team."
Operationally, Simms, like many other brands, significantly pulled back on inventory purchases last spring, and suppliers also reduced capacity as the industry shifted to "risk mitigation mode." However, surging interest in fishing and other outdoor activities during the pandemic caused Simms' business to exceed expectations, and the company continues to aggressively work to remain in stock.
"We're trying to catch up on inventory, but there isn't enough capacity in the supply chain to support our needs and the needs of other brands that are going through a similar experience, said Christensen. "We're in a catch-up mode. That's also true overseas, with imported products and manufacturing in Bozeman."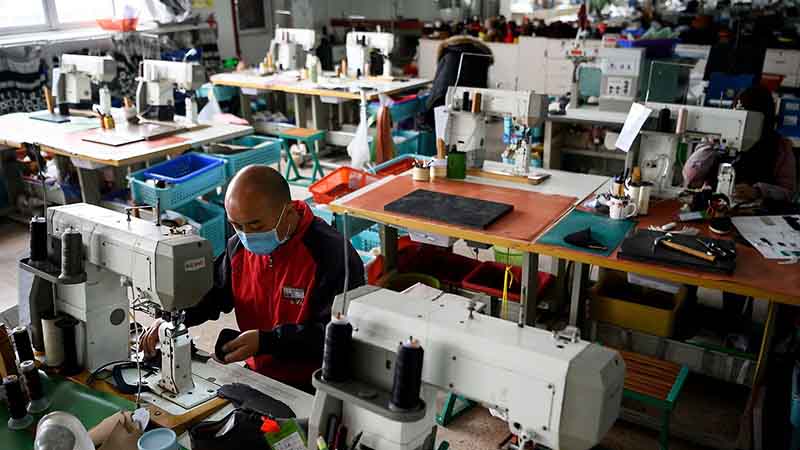 Bowersox said the pandemic "continues to be a roller coaster ride" for Keen. Keen had further reduced its exposure to China in recent years to avoid the China 301 tariffs; however, the pandemic's emergence in mid-March in the U.S. caused Keen to "figure out a safe way" to keep its distribution centers and U.S. production in operation.
She said, "We figured out a way to keep our business operating in person."
Keen likewise shifted production at its U.S. plants in Portland and its owned factory in Thailand to make masks and downwardly adjusted product needs due to the uncertainties in the marketplace; however, production was quickly ramped up, and "much to our surprise, everybody decided that the outside was the best place to be in a pandemic." Demand for boots, sandals and other outdoor footwear saw an uptick and has remained healthy.
Bowersox said the industry appears to be in a "tight spot" from a supply chain standpoint due to the current worldwide shortage of logistics and transportation availability.
"There's a physical shortage of shipping containers," said Bowersox. "There are not enough boats to put those containers on, and there are not enough sailings of those boats to get the product to where people need it to be."
Nemo's Meriam said he was in Vietnam and Taiwan in early February "begging for more production" due to the pandemic's initial fallout that shutdown some factories in Asia.
As the pandemic's impact fully reached the U.S. in mid-March, retailers began canceling or postponing orders, leading Nemo to cancel and delay its factory orders. Meriam said, "There was a period of about two months where the demand fell off a cliff from end consumers."
However, the business began taking off around mid-May as online orders accelerated, curbside pickup rolled out and stores began reopening. Nemo faced the challenge of replacing factory orders they'd recently postponed.
"The rest of 2020 was a race to secure inventory, get it to our customers and then secure factory capacity for 2021 because we see unprecedented demand," said Meriam. "Other industries, like the bike industry, are in the same boat. It's hard to buy a bike right now, and we had to make commitments relative to 2022 earlier than we've ever done before. But the good news is that we recovered, and our supply chain partners seem to be recovering, and business looks good for 2021 and 2022 at this point. But man, I don't want to do this again."
Vedaa highlighted Columbia's moves to not only cut back on order commitments but "reconfigure where our product was going" as certain regions were impacted more or less over different months of the year. She said, "We saw a lot of transfers and things between different inventory places that we have."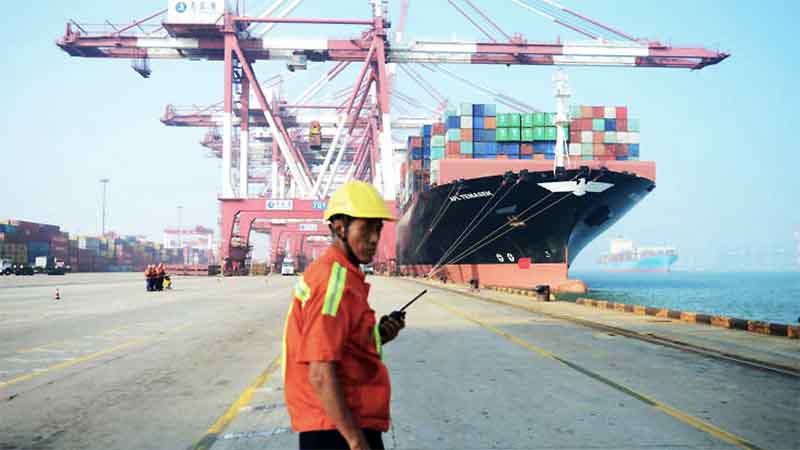 While Columbia had diversified its sourcing to limit China production exposure over the years, securing raw materials from China was challenging during the pandemic. She said, "It was hard to move our fabrics around."
A big focus for her team was keeping tabs on which countries were closing production down or opening back up. Currently, she agreed the cargo shortage is a significant hurdle. Vedaa observed, "I think I heard yesterday that there are only 22 vessels in the world that aren't on the water, and that's because they're being repaired. Every other ocean vessel in the world is in use right now."
VandenBerghe reflected on the lessons learned by the Co-Op in 2020 and how the industry quickly adjusted to the pandemic's challenges. As stores closed down, digital took off for REI to levels it did not expect to see for two or three years, and "it's still staying high," according to VandenBerghe.
REI quickly learned to efficiently ship products, such as bikes and canoes, that it had never shipped before.
VandenBerghe remarked that organizations were also forced to discover "different and new ways to work." He pointed to the live streaming webinar he participated in as one way the industry found a new path to work remotely.
REI also learned the importance of prioritizing its employees' health and safety with REI's stores were among the first to shut down as the pandemic emerged. He said, "We kept them closed until we were comfortable and we could reopen safely."
Keeping the customer "front and center" was another lesson learned as steps were taken to address how consumers wanted to shop and how they wanted to receive and return products amid calls for social distancing. One way was the rollout of curbside pickup that started "rudimentarily" with customers calling the store when they arrived but has evolved to be frictionless with the aid of technology.
VandenBerghe said, "It's a good reminder that all companies are resilient and our ability to innovate and adapt to serve our customers remains first and foremost across many of our supply chains and organizations."
The panelists discussed the adjustments and mitigation steps made over the prior few years to the 301 tariffs that prepared them for quick changes during the pandemic.
In some cases, production stayed in China because it would have been too expensive to move tooling or the capacity was not available in alternative sourcing regions. In many cases, the higher duties from tariffs were weighed against freight costs.
Nemo spent a year setting up alternative sourcing to manufacturing its camp chairs that saw tariffs increase from 10 percent to 25 percent for China imports. In some cases, the trade war impacted U.S. production. For instance, significant amounts of wool are processed in China, disrupting some U.S. sock knitters.
Seeking out product exemptions, altering inventory status or foreign trade zones and accelerating shipments to avoid the dates tariffs became effective have been among the mitigation measures.
REI's VandenBerghe said, "It was a time drag on the Co-Op, and it prevented us from being able to do other things that our trade and compliance group would have liked to have done."
Christensen said one of Simms' supply chain team's biggest headaches had been the constant change in quantities and dates for when products would be manufactured Said Christensen, "I think the team that works on just managing dates and quantities is exhausted. I don't think they've ever been so excited for Lunar New Year and a break from the emails and the changes."
The constant adjustments have caused Simms to explore software and automation to improve communication with suppliers.
On vendor relations, Christensen said Simms had placed a higher value on multi-country suppliers or sourcing partners that have a presence in multiple countries. Simms has also become more open to partner with trading companies, particularly those with multi-country capabilities, versus a past preference for going with direct suppliers.
Finally, Christensen said Simms has a newfound appreciation of supporting partners through difficulties due to the crisis. Said Christensen, "We're hoping that this gives us a stronger partnership when we come out of it. That's important for a brand like Simms, where we're relatively small, and we have very high expectations for quality. Long term partnerships feel more important today than they ever have."
Columbia's Vedaa said the supply chain disruptions in recent years have caused Columbia to take a "hard look at how to maximize our network from source country to delivery." She also highlighted the need for flexibility across sourcing partnerships. Vedaa said, "I think flexibility is the name of the game right now for everybody that's producing overseas. Being able to move your capacity from China to Vietnam to Bangladesh or India, it's important to have that capability."
As far as impact on trade with the Biden administration's arrival, Nemo's Meriam sees "more stable predictable trade policy" as Biden during his campaign emphasized the importance of returning to a multilateralism approach and engaging with other countries. He also applauded the administration's actions to support the environment; however, he said the administration likely wouldn't address trade in the near term because the current focus is on domestic priorities, including the pandemic.
OIA's Harper added that the 301 tariffs would likely remain in place for the foreseeable future.
"We don't have any expectation at this point that the Biden administration will ramp up tariffs, bring back 4B or increase punitive tariffs. But as we said, his focus is on domestic priorities. And while there could be more emphasis on dialogue, negotiation and multilateralism with China's IP (intellectual property) practices, Biden will need something in return for lifting the punitive tariffs, and the punitive tariffs do remain popular on the Hill."
On the positive side, he believes opportunity may arrive to reestablish the exclusion process and extend the exclusions for more than just a year. Harper said, "That's something that we'll be talking to the Hill and the administration about."
Photos courtesy AP, Getty