By Eugene Buchanan
In 2019, textile manufacturer Milliken & Co. acquired Polartec from Versa Capital Management, a private equity investment firm that, among other investments, picked up the bankrupt EMS, Bob's and Sports Chalet retail chains through a subsidiary. This year Polartec celebrates the 40th anniversary of inventing synthetic fleece and the 30th anniversary of the brand. 
SGB Executive caught up with Polartec President Steve Layton for his thoughts on the company's new owner, the pandemic and what's next for Polartec.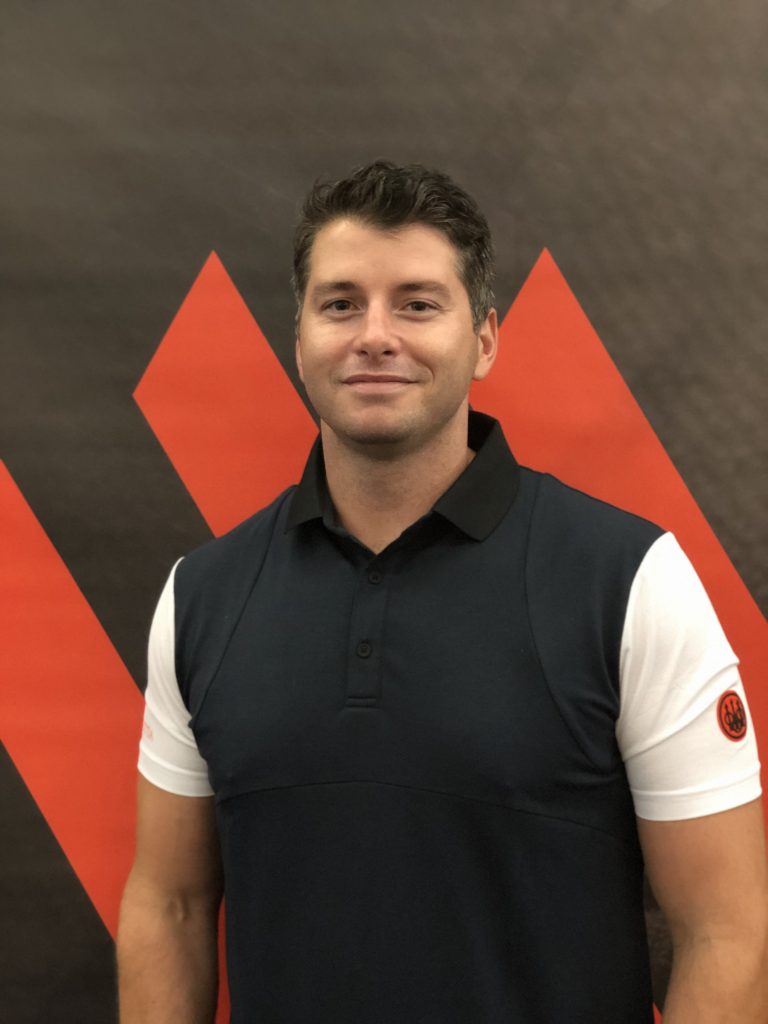 How has the textile industry changed over the last couple of decades? Some of the most important ideas of what's possible have changed. As consumers become more aware of the industry's impact, the mindset has shifted to finding the right balance of performance, sustainability and comfort. That's something we've excelled in as we've evolved. Today we are recognized as more than a fleece brand; we're known for creating technically sound, high-performance products with a core aspect of sustainability.
What do brands look to Polartec for? Polartec's cornerstone is innovation. Brands look to us to use that to provide high-quality, category-creating products with a sustainability element. We are uniquely positioned to do that, and it's something we pride ourselves on. We're continually inventing and reinventing categories, from creating modern fleece in 1981 to developing the process of turning post-consumer plastic into performance fabrics, to introducing the first breathable waterproof fabric and creating active insulation. And all that is not to mention our newly launched premium, low-shed Polartec Power Air.
How revolutionary were NeoShell and Power Shield Pro and their electrospun technology? NeoShell and Power Shield Pro were and still are fantastic products; however, you could say they are the ones that got away due to a multitude of reasons. While the technology was transformative, we never got the full traction we needed, mainly due to supply chain challenges. Had Polartec been owned by Milliken at the launch, those lines would be ten times the current size.
How's the new ownership and culture under Milliken? Any significant changes? We said at the time of the acquisition that Milliken was the best possible owner for the brand. Eighteen months into the integration, I can say that more emphatically. Milliken's commitment to sustainability, innovation and operational excellence has bolstered our ability to be a leader in the performance textile space. We've invested heavily in improving our operational capabilities, which was historically a sore spot for Polartec. Now we have the opportunity to compete in core areas that we actively moved away from in the past. We also have exciting innovations that combine Polartec and Milliken's expertise that will launch later this year. The investments in operations and innovation are ushering in an incredible new era for us. We couldn't have asked for a better landing spot.
How hard was it to keep manufacturing on pace during the pandemic? It was a tremendous challenge, but the manufacturing team went above and beyond to keep operations running while managing the risks that come with a pandemic. We took our employees' safety seriously and put policies in place that were more stringent than the CDC guidelines. The team juggled a lot with absences, but we were able to keep the plants running and continued to supply our customers at the end of the day.
Have you seen an increase in demand during the pandemic? Definitely. The pandemic has found many people taking the time to rediscover and spend more time outdoors. Even people who didn't consider themselves outdoorsmen have discovered walking, biking and beyond. It's had a positive impact on the start of 2021.
How important is sustainability for brands? Sustainability is top-of-mind, particularly for major brands in the outdoor space. Polartec has a long heritage of sustainability and will continue to push the ball forward. We have exciting developments slated for 2021/22.
What sustainability initiatives is Polartec working on now, and what is its significance to product development? True circularity (recycling a used garment to create a new garment) is the goal. We started our sustainability journey nearly 30 years ago by converting plastic bottles into fleece, but the future is true apparel circularity. As we release new products, we have the end state in mind that we want to be able to recycle them, and we ensure this is incorporated into the design of the product from the beginning. We're also investing in promising recycling capabilities to lead that initiative ourselves, and Milliken is investigating different areas towards recycling garments.
This year marks the 40th anniversary of synthetic fleece. Any plans to celebrate? This year is a big year for the brand. It is also the 30th anniversary of the company rebranding as Polartec. We plan to connect with legacy brands, celebrate milestones and tell the company story of how collaboration with Polartec's business partners resulted in iconic fabrics and garments that changed what we wear when we go outside.
Under the Peaking Since '91 campaign, we will launch an interactive timeline created in partnership with Outside, featuring archival content and imagery of industry-changing developments and iconic products from the past four decades. We're also launching the Family Album Photo Contest, a consumer promotion to crowd-source a visual history of those who've worn Polartec-made garments on their outdoor adventures. In North America, we partnered with JamBase, where entrants can win garments from partner brands or grand prizes that include VIP ticket packages to such music festivals as High Sierra Music Festival, LOCKN', Northwest String Summit, and Summer Camp. The campaign will also culminate with innovations and collaborations planned for the back half of the year.
What can brands and consumers expect next? They should expect to see Polartec stronger than it's ever been. We have some great technologies in the pipeline, and we are getting back into the outdoors in a more significant way. The next few years are going to be fun for our associates, customers and consumers.
Photos courtesy Polartec