By Thomas J. Ryan
Partly reflecting fallout from a bankruptcy scare early last year, Modell's Sporting Goods is facing a liquidity crisis. Mitchell Modell, the chain's long-time CEO, said the retailer is seeking concessions around payments from vendors and landlords to provide time to enact a restructuring.
Under the proposed arrangement, Modell told SGB Executive that for late payments from February 8, Modell's will guarantee vendors and landlords payment in 30 days for half of the payment with the remaining 50 percent to be paid in 60 days.
The plan assumes the 141-store retailer is able to gain the support of the industry, and Modell is seeking 90 percent support from vendors, landlords, as well as Factors. (Factors, are financial firms that purchase accounts receivable in exchange for immediate payment and play a critical role in supporting credit).
To provide confidence that they'll eventually get paid, Modell's, on a weekly basis, will provide the retailer's borrowing base certificate to those opting into the plan, as well as its cash flow report that will provide a 30-day outlook on cash and forecasts for 2020. Said Modell, "We don't do this for anyone—except our lenders. But for the people that make a decision whether they want to continue to support us, we want to give them a good comfort level."
…
Modell's challenges first came to light from a Debtwire report that indicated Modell's had re-hired Berkeley Research Group "for a full-fledged balance sheet restructuring" and Cole Schotz for legal advice with plans "for a potential in-court restructuring."
Modell said a bankruptcy restructuring isn't being considered at this point. The CEO said, "That is not on the table right now. We have so many other options, and we have so many other tracks that we could go down. That is not on the table right now. Now, if we don't get 90 percent support of the landlords, the vendors and the factors, I've got to go back to the drawing board."
On the positive side, he noted that if the company does secure 90 percent support, "there's an outside chance that I've got a couple of investors in the wings that we have a great shot of getting a mass cash infusion into the company."
The equity infusion would enable Modell, who owns 100-percent of the retailer's equity, to maintain majority control.
Still, Modell stressed that "every option" is being explored to improve liquidity.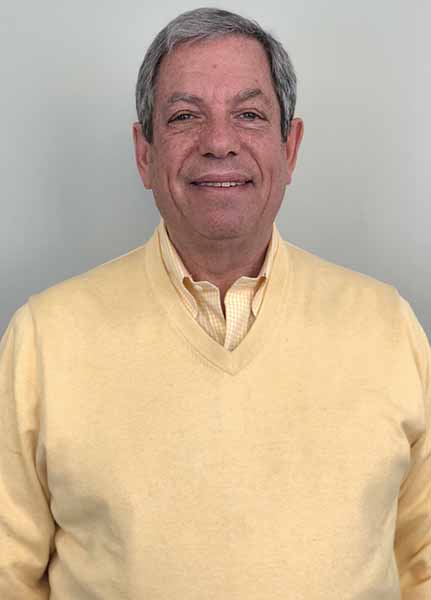 "At this stage, when we hit a wall in January and things got really tight, I had to take a step back and said, 'Okay, I've got to explore every possible option.' So everything's on the table that I would never ever consider, including possibly selling equity in our company. Now that I'm a 100-percent owner, I would never think that I would never sell equity. But, you know what, even that's on the table from an outside investment standpoint. So, everything is on the table…And once I analyze and see what is the best path forward, then I'll make that decision. A lot of it has to do with the support from the landlords, the vendors and the factor community," said Modell, pictured right.
The crisis recalls Modell's scramble to shore up credit to avoid a bankruptcy filing at about the same time last year.
…
The Wall Street Journal reported on March 11, 2019, that Modell's had missed some payments following a disappointing holiday season and retained Berkeley Research Group, a consulting firm known for its work for bankrupt companies, as an advisor. Many vendors subsequently stopped shipping the chain. A Debtwire report also later indicated that Cole Schotz was retained for strategic alternatives.
Modell and his Merchandising Chief, Charles Castaneda, contacted the top executives at 300 suppliers, providing them with the company's financials under nondisclosure agreements. Landlords were also contacted. In a follow-up WSJ article on April 28, Modell said 297 of the 300 were shipping to the retailer, including Nike.
Modell also last year injected $6.7 million of fresh capital into the company to shore up the balance sheet as a sign of confidence. The $6.7 million made Modell not only the largest unsecured creditor at the retailer but the amount came to $6.7 million to make Modell the largest individual unsecured creditor in the industry. Said Modell, "It was more of a symbol. We were the highest unsecured at the time I got it."
But Modell said the big difference this year is that Berkeley Research Group's restructuring arm was hired to overhaul the business and balance sheet while only its consulting arm was hired last year.
"Were in different times now," said Modell. "Last year, we weren't thinking anywhere near that restructuring. We weren't thinking anywhere about the issues. We thought we would muscle our way through. Now, it's a whole different ball game."
The misperception that Berkeley Research Group was hired for restructuring was what caused credit to dry up last year, but the consulting arm was hired to improve processes such as merchandising and operational best practices.
This time, the restructuring arm of Berkeley Research Group is for a broader overhaul of the business.
"We'll be looking at what do we need to do to move forward," said Modell. "We'll look at everything. We'll look at the structure, our cash flows and work closely with the banks so they feel super comfortable. And they'll guide me as to what I should be looking at."
…
The current crisis is partly because it took until December to restock stores to adequate levels after incoming receipts virtually stopped last March following the WSJ article. Said Modell, "At one point we had $45 million less in inventory year-over-year. You can't do business from an empty wagon."
Modell's also saw a "very warm fourth quarter" in the northeast, including no snow, that led to a holiday shortfall. He said, "We got killed in boots, we got killed in outerwear, we got killed in fleece and killed in cold-weather accessories."
Other factors playing a role in the holiday underperformance included the loss of six days of selling between Thanksgiving and Christmas that has been cited as a challenge by other chains. Competition from Amazon was also cited.
Finally, Modell said the retailer was hurt by the "lousy teams" in the New York metropolitan areas where most of the chain's stores are located. The Giants, Jets and Knicks have all underperformed. The retailer also made a bet by acquiring $8 million worth of closeouts of fan gear — triple prior year's levels — that didn't pay off. Said Modell, "We bought it to sell at 50 off and we thought it would be phenomenal except it didn't pan out when the teams are lousy. People don't want it at any price."
Facing a liquidity squeeze, Modell decided he needed to shore up trade credit. Modell said, "I did a timeout. I said, 'Let me hold up. Let me take a deep breath. Let me take a step back and assess the situation.' And that caused a little ripple effect in the marketplace."
…
Last Thursday and Friday, Modell and Charles Castaneda, the chain's merchandising chief, talked to 28 vendors to gain support for the restructuring plan. On Tuesday, the two had a call with 100 vendors. The retailer promised to get vendors' cash flow, forecasts and other information once they'd signed a non-disclosure agreement (NDA). Landlords will be contacted over the next week.
Modell described the response from vendors from conversations as "phenomenal." He added, "It looks good from the reaction from everybody. Everybody has been beyond spectacular. They want us to win."
He noted that except for the last two years, Modell's has steadily paid its bills and he believes many are rooting for Modell's.
"They want to see us turn around," said Modell. "You don't have a lot of sporting goods guys in the Northeast. You've got Dicks and that's really your only option."
A successful restructuring will also help the retailer continue efforts started last year to improve sales and margins. One major change was shaving its vendor base in half to 150 suppliers from 300 in part to streamline the purchasing process and also become closer to strategic partners with the narrower vendor base.
Enhancing in-store presentations, building on the retailer's connections as one of the country's largest family-run chains and introducing BOPIS (buy-online, in-store pick-up) was also planned.
Modell said these efforts were hampered by its inventory challenges last year. Modell said, "It's tough having one hand tied behind your back."
Nine stores were also closed last year and additional closures may be considered as leases expire.
…
The company also set a goal to increase private label penetration to 20 percent, up from about 12 percent currently, in part to bring greater value to the chain to compete with online sellers. Modell also said Modell's plans to bring more closeouts to the mix to further support its value positioning.
"At the end of the day, we stand for value," said Modell. "We're a value player. So you've got Dick's on one hand, who has a great operation that caters to the weekend warrior, the better athlete and to that high school athlete. We go after the basic business. The guy who can't afford the $150 or $100 glove. He can't afford the $200 sneakers. That's who our customer is."
Modell also believes an even bigger value focus will better position Modell's against Amazon. Said Modell, "We have put as much in our mix that doesn't compete with them."
Still, the plan calls for "over-communicating" more than ever before and making sure "there's total transparency as to what's happening" to remove any anxieties vendors and real estate partners may have about continuing their support.
Said Modell, "I appreciate the support that we've gotten from the past with our landlords, our vendors and our Factors. I hope they continue so we can keep 4,300 jobs going and we can be fiscally responsible by paying our landlords and vendors on time. All we need is a little breathing room, and I think we'll get it."
Photo courtesy Modell's