By Thomas J. Ryan
Johnson Outdoors Inc. reported Q3 sales improved 3 percent due to strength in its Fishing segment. Earnings declined modestly due to investments in online capabilities and the impact of tariffs.
Sales improved 3.2 percent in the quarter ended June 28, to $170.8 million. Earnings slipped 7.1 percent to $22.1 million, or $2.19 a share.
"The unfavorable comparison in operating profit quarter-to-quarter, reflects our continuing strategic investment in digital capability and the ongoing impact of tariffs on Chinese components," said Helen Johnson-Leipold, chairman and CEO, on a conference call with analysts.
In by far its largest segment, Fishing revenues gained 5.1 percent to $128.2 million. Operating earnings in the segment climbed 10.2 percent to $29.7 million.
The sales gains were due to the continued success of new products in both Minn Kota and Humminbird.
"Beginning with the first clean, quiet electric fishing motor to remote hands-free steering, as well as Spot-Lock on-the-boat networking and side-imaging technologies and more, our innovation leadership is unmatched, sustaining our market leadership against competitors, large and small," said Johnson-Leipold.
Among recent innovations, the MEGA 360 Imaging from Humminbird captured Best in Electronics at ICAST, marking the company's 8th award in this category in the past 10 years. Humminbird's Ice Helix won the Best of Ice Fishing award at ICAST this year.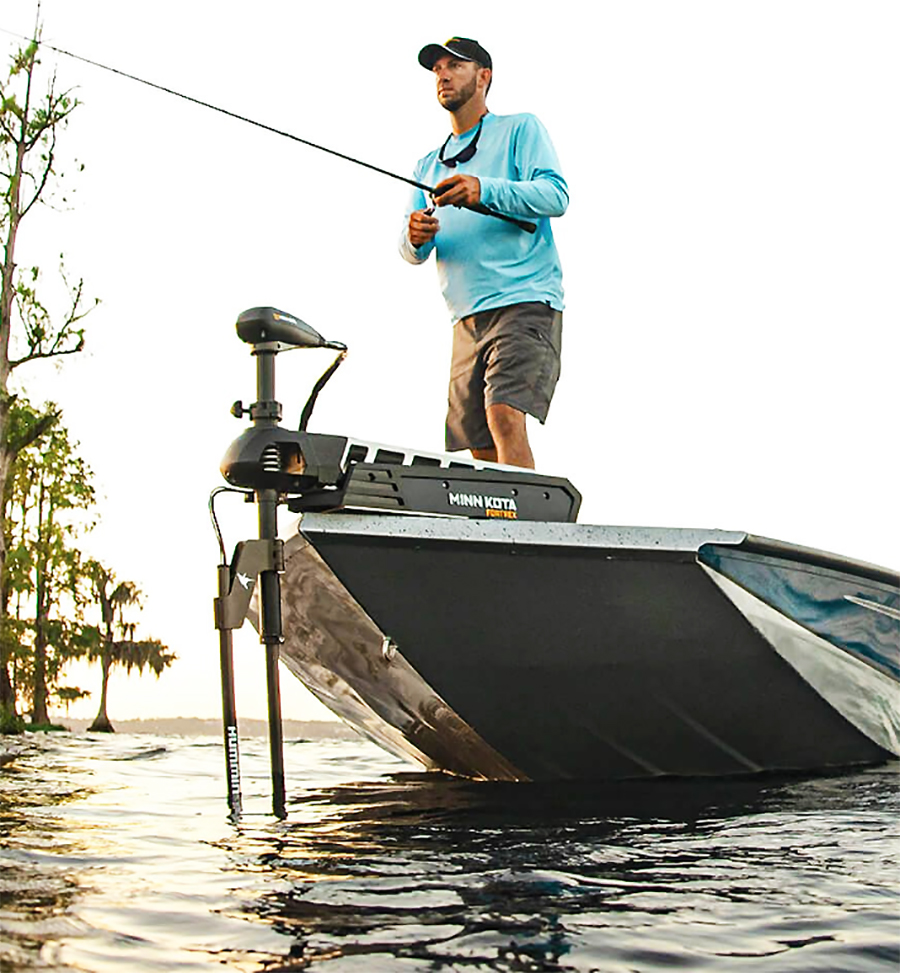 In the Camping segment, sales grew 5.8 percent to $14.7 million, led by growth in Jetboil, the specialist in portable outdoor cooking systems. The segment also includes Eureka! tents, camping furniture, and sleep systems. Operating profit in the segment gained 7.5 percent to $2.3 million from $2.15 million.
Johnson-Leipold said the Jetboil has nearly doubled in revenue since being acquired in 2012. She said the company continues to invest in enhanced digital marketing and e-commerce to engage even more with the expanding camping consumer segment.
"Camping is the largest outdoor recreation activity, an all-important gateway marketplace that touches more outdoor recreation consumers than any other," said Johnson-Leipold. "Participation in this outdoor activity is strong and growing among Millennials, which sets the stage for new innovations tailored to their needs and expectations."
In the Watercraft Recreation segment, revenues were down 7.8 percent to $13.0 million from $14.1 million.  The decline was attributed to ongoing weakness in paddleboats. Operating profits were cut nearly in half to $380,000 from $661,000.
Johnson-Leipold said the paddleboat market has been impacted by a "dramatic shift in the traditional pedal market dynamics." On the upside, engagement in watercraft recreation "remains steady" and the emerging participation of Millennials is expected to provide growth opportunities in the future.
"Our greatest success in the marketplace has always been embedded in our ability to deliver best price value," said Johnson-Leipold. "Going forward, a key focus will be on transitioning product lines to capitalize on the evolution of this market. At the same time, we'll continue working to accelerate growth in both Fishing and propulsion segments, both of which remain on a positive growth trajectory."
Diving segment sales declined 2.6 percent to $20.2 million while operating income dipped 4.2 percent to $1.44 million. Said Johnson-Leipold, "In Diving, positive momentum in our North American business has been driven by our enhanced digital footprint, resulting in positive trends in e-commerce and retail sales. We will continue to work to strengthen our Diving business in other markets by expanding our digital presence globally, as well as continuing to simplify our business model. These efforts along with sustained innovation will enhance growth and profitability in Diving and strengthen Scubapro's position, as the world's most trusted dive equipment brand."
Gross margin for the quarter was 45.2 percent, down from 46.5 percent the prior year third quarter, due primarily to tariffs on Chinese components. The tariff impact in the quarter was about $1.9 million.
Johnson Outdoors continues to estimate a potential impact of $5 million to $7 million in profits this fiscal year, net of the exclusions granted last quarter. Said David Johnson, CFO, "While we wait to hear on tariff exclusions for other affected components, we are continuing to pursue other opportunities to help mitigate the effects of tariffs going forward."
Operating expenses during the quarter rose $4.3 million versus the prior year, driven by an increase in bad debt expense, higher sales volume-related expenses and increased strategic investments in digital capabilities, particularly targeting consumers.
Total company operating profit was $28 million for the third quarter compared with $32 million during the prior year's third quarter.
The company reported cash and short-term investments of $149.0 million as of June 28, 2019, versus $129.3 million on June 29, 2018
Asked if Johnson Outdoors would be impacted by the proposed 10 percent tariff hike announced last Thursday, Johnson said the fourth tranche will be less impactful than the first three tranches are currently.
Asked about its use of ample cash position, officials said the company will continue to increase its dividend but is also always exploring acquisitions.
Johnson-Leipold said, "We are always looking for opportunities for acquisition. And I think, historically, our success has been that we are patient and we are strategic. And I do think, that there will be an opportunity going forward when we will see more things come on the market and at a price that makes sense, but we are continuing to do strategic research on an ongoing basis and evaluating opportunities. So that is ongoing. I — again, we are not growing to be big, we are growing to get the right kind of sales and the right acquisition. And I think we could make big mistakes if we decided that we just have to use the money that's sitting there. I agree with you, it's a lot of cash. It's actually better than being in a different situation, but we are not going to use it, in a way that does not put us in a better position going forward."
Johnson Outdoor's most recent acquisitions were Northport, a developer of digital cartography technologies for fishing and marine markets, in April 2016; and SeaBear, a diving technology supplier, in October 2015.
Photos courtesy Humminbird