By Eugene Buchanan
Consumer events all over the country were canceled this year, but perhaps none created as big a blow among outdoor participants as the GoPro Mountain Games, held annually in Vail, CO.
Owned and operated by the Vail Valley Foundation (VVF), the four-day event has become an annual rite of passage and celebration of mountain sports, music and lifestyle for athletes and spectators, not to mention its many sponsors, exhibitors and the organizer itself.
But this year, as with other events the nation over, all that came tumbling down to a screeching halt as the pandemic took hold, taking its toll on everyone from competitors to supporters. After deciding to cancel the event's normal early June date, organizers at first tried to postpone it to late August. But then those plans fell apart as well with the pandemic continuing.
And it's been a big blow. According to the foundation's 2019 annual report, the event draws more than 83,000 spectators to town, generating more than 7,000 room nights in local lodging en route to a $7.3 million economic impact for the town. It also garners nearly 400 million marketing and social media impressions, making it one of the most shared — and seen — outdoor events of its kind.
"We decided to postpone it at first just to give ourselves a chance," said VVF Vice-president of Sales and Sponsorship Dave Dressman, adding that the paddling events would have proved to be the most problematical with the late-summer, low-water dates. "But then we realized that wasn't going to happen as well."
While GoPro is the event's title sponsor, Dressman added that the company agreed with everything VVF did in its decision. But it's a big blow to GoPro as well.
"It's one of our biggest events," said GoPro VP of Global Marketing Rick Loughery. "And it serves more than just external brand marketing. It's a chance for our research team, as well as our engineers and product development teams, to connect with customers in a real environment, to listen and learn.
"It's all about connecting with our customers and fans," he added. "We get to connect with them in a genuine and real-world way that can't be done through social media. They walk away stoked from an amazing weekend experience, and we walk away understanding our customer a bit better."
While the cancellation resulted in a significant financial hit for the foundation — at the end of June, when the PPP loan ran out, the organization was forced to pay off 30 percent of its staff — Dressman admits things could have been far worse.
"We were lucky," he said. "We're diverse enough to absorb it. If we were just the sole operator of the Games and nothing else, it would have been way different."
Still, with a $3 million operating budget and the event "big enough to be a year-round project for us," he said it was still a sizeable loss in revenue, likely "well into the six figures." And he added that VVF at least saved all the expenses of having to put the event on.
"This year would have been the biggest GoPro Games of all time," he said, adding they had more events lined up, more exhibitors and more engaged sponsors. "We were set up really well."
Because it's a free event and sponsor oriented, "we were able to get 90 percent of our partners to roll their contributions over into 2021. So we're in a great position for next year. Very few sponsors bailed on us." And he added that few sponsors lost much themselves from the cancellation. "Most sponsors weren't out-of-pocket that much," he said. "We didn't require any sponsors to leave any money on the table for the 2020 season, so very few lost much. At most, they lost some time spent planning."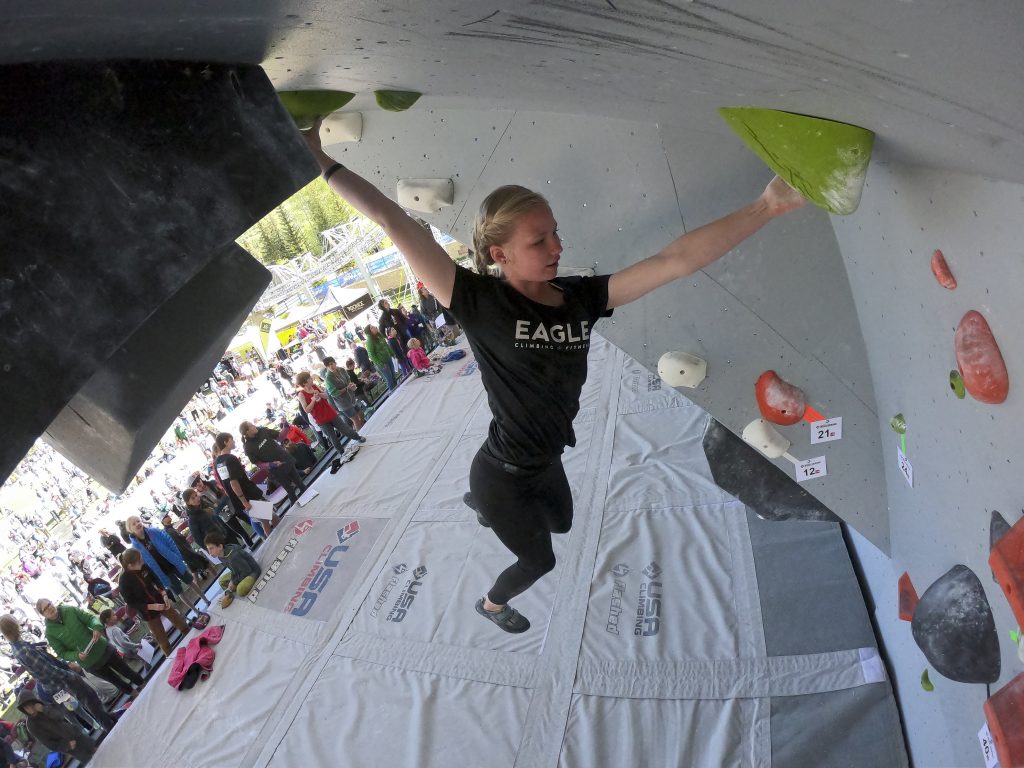 VVF, of course, lost that and more but did its best to weather the storm this summer, continuing its music programming by hosting 12 concerts, movie nights and more in the Vail Valley — even though it was also done at a loss, capping the shows at just 175 people in a venue — the Gerald Ford Amphitheater — that seats 3,000. "We kept live music and entertainment in the valley. We did it for the good of the community and to do right by our donors and partners."
They also created virtual events where they could, including those for yoga, trail running, disk golf, and biking. "It didn't cost us much money and was a way to keep the spirit of the Games alive," Dressman said.
As for VVF weathering the storm, he said that when you live in a place in the Rocky Mountains like Vail, that's what you do. "Our attitude is to set ourselves up to be successful and be flexible and keep our relationships whole so we're in a position to thrive again," he said of VVF, whose mission is to enhance the quality of life in the Vail Valley and showcase the community to a global audience through arts, athletics and education.
And there's no doubt the Games are a great way to do so.
"Obviously, there are much bigger issues that have emerged during these last few months that puts something like canceling the GoPro Mountain Games into perspective," added GoPro's Loughery. "But still, we are bummed. They're basically the epitome of everything that is rad and embodies GoPro, offering something for everyone — from pro and amateur level to family and even dog competitions. And if you don't feel like competing, just walking around and taking everything in is a great time."
For now, VVF is planning — and hoping — that the Games will go on.
"I'd be lying if I said '21 will be the biggest ever because we have no idea what to expect yet," Dressman said. "But we hope to not miss a beat and pick up where we left off. Everyone's still super psyched, from athletes to sponsors. We've heard from a ton of athletes, including paddlers, cyclists, runners, and climbers saying they can't wait to come back. We're optimistic, but there's no light at the end of the tunnel quite yet.
Photos courtesy GoPro