Yeti Holdings Inc. was able to circumvent supply chain hurdles to deliver third-quarter results that surpassed Wall Street targets and slightly raised its outlook for the full year. Sales grew 23 percent year-over-year and are up 58 percent against the second quarter of 2021.
"We delivered a strong third quarter supported by strengthened demand for the Yeti brand and our product portfolio," said Matt Reintjes, president and CEO, on a call with analysts. "Amidst the demand signals and the persistent supply disruptions, we continue to drive deep, relevant connections with our customers through a commitment to innovation in our brand and product. As we've discussed in our IPO three years ago, these connections are rooted in products designed to exceed expectations and provide a very high level of performance, aspirational and inspirational brand and product storytelling, and investment in the digital future of customer acquisition, consideration, purchase and retention across all our channels."
Reintjes said the growth was balanced across categories and channels and reflects efforts to overcome "a very dynamic and challenging" supply chain environment. He said, "While we do not know exactly when global operations will return to normalcy or fully settle out, our team alongside our partners are taking actions where possible to mitigate disruption in the current quarter and into 2022."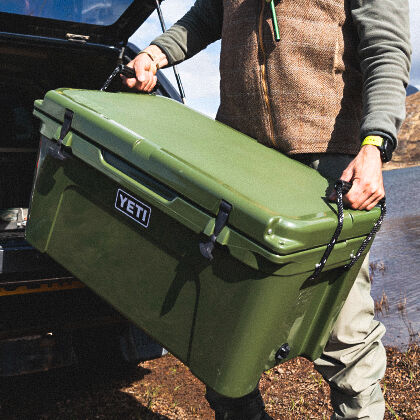 Factory Shutdowns, Freight Cost and Input Cost Pressures
Elaborating on the COVID-19 disruptions, Reintjes shared some positive development on the impact of factory shutdowns, but also unresolved challenges around freight and input costs,
Reintjes noted that the company said on its second-quarter analyst call that Vietnamese government-mandated shutdowns impacted one of its soft cooler suppliers, resulting in a nine-week closure through late September. The factory has resumed production in the current quarter and is ramping up capacity in line with the local government toward a full reopening. Reintjes said, "Through a combination of our incredibly tight working relationships with our local partner, our team in a region, the benefits of supplier redundancy that we have built over the past three years, and leveraging the rest of our product portfolio to offset supply disruption on soft coolers, we expect negligible net impact to plan Q4 sales."
He said Yeti expects soft cooler supply to continue to ramp through 2021 and into 2022 to support both wholesale and direct channels with existing products and new launches.
On rising freight costs, Reintjes said Yeti faces the same challenges impacting many industries, driven by ports and transportation delays and leading to extended shipping times and cost pressures. Said Reintjes, "Our team is doing a nice job of staying close to this fast-evolving landscape and making adjustments to put Yeti in the best supply and cost position possible to maximize product availability against the demand we are seeing. The resulting cost pressures from freight increased in the third quarter and we don't expect or see a near-term easing. So our team is fully focused on managing our mitigation efforts in the quarters ahead."
Finally, suppliers have seen inflationary pressures across key raw materials procured for Yeti products. So far, the financial impact to Yeti has been "much more limited" year to date as the company has been able to leverage its growing scale and strong standing with many key suppliers.
Said Reintjes, "This balance has kept us in line with our annualized cost savings this year. While we work closely with our supplier partners to combat rising input costs, we do expect these pressures will persist into next year. As we analyze the various cost headwinds against the strong demand for our products, we continue to develop and execute strategies that we believe are strong, not only short-term but also long-term strategic for Yeti. Based on our expectations of the above factors continuing into next year, we are planning to implement target price increases in 2022 to help offset some of the cost pressure that we believe will persist."
Reintjes said Yeti will provide more detail on the expected price increases on its fourth-quarter call.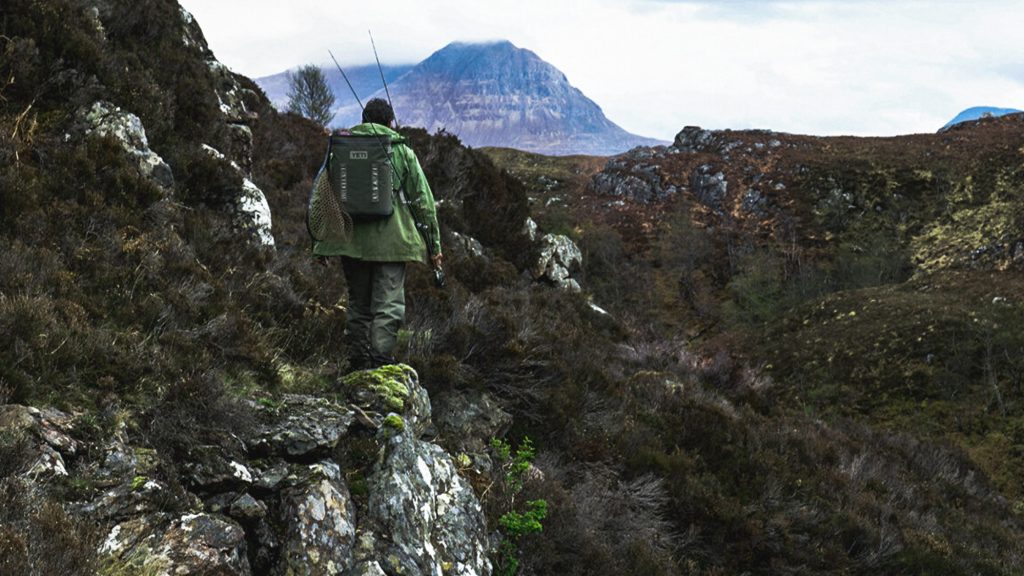 Third-Quarter Sales Climb 23 Percent
In the quarter ended September 30, sales increased 23 percent to $362.6 million, exceeding Wall Street's consensus estimate of $358 million.
The company's largest DTC business, yeti.com, generated strong growth supported by gains across our region. Said Reintjes, "This performance is underscored by the overall quality of our customer base, which we see through retention rates, year-to-date growth of new customer acquisition on top of last year strength, and double-digit year-over-year percentage increases in revenue per customer. Overall, we're making great strides in our data analytics and are focused on leveraging data to personalize the brand and product journey."
Corporate sales "remain robust" as workers head back to the office and office gift-giving resumes. Yeti-owned retail is "performing well above plan" and successfully implemented an enhanced merchandising approach, improved store layout, and expanded Gear Garage section.
Its ninth store opened in Houston last week and the 10th opens in Scottsdale next week.
Wholesale channel sales increased 15 percent to $165.5 million, driven by both Drinkware and Coolers. The focus on Wholesale is rebuilding channel inventory. Said Reintjes, "We saw a great response when new products efficiently flow to our partners and onto shelves, continuing to give us confidence in channel demand as we focus on our replenishment work. Moreover, we're working closely with our wholesale partners to optimize their assortment and merchandising."
Reintjes also said Yeti has decided to reduce its independent wholesale footprint to approximately 3,000 accounts to improve product placement. Said the CEO, "We will not have a material financial impact, as we will allocate future inventory to the rest of our strong wholesale partners. This action builds upon our efforts to align our distribution and focus on accounts where there's a high standard of merchandising, assortment and service. I want to reiterate that the wholesale network remains an integral part of Yeti and our ability to drive connection of the brand with consumers."
By product category, Drinkware sales increased 24 percent to $205.0 million, primarily driven by the continued expansion of product offerings, including the introduction of new colorways and sizes, and strong demand for customization. Coolers & Equipment sales increased 20 percent to $149.0 million, driven by strong performance in bags, outdoor living products, soft coolers, and hard coolers.
New fall colors include highlands olive, sharptail taupe and harvest red introduced in August. Said Reintjes, "We evolved our approach and unveiled the complete range of color upfront before highlighting the inspiration and story behind each separate colorway. This has a positive effect of revealing the entire launch and then giving an opportunity to elongate the product release."
A sandstone pink colorway arrived for Breast Cancer Awareness Month in October with donations headed to Boarding For Breast Cancer and Casting For Recovery.
In drinkware, successful launches included re-introduced travel mugs in 20 and 30-ounce sizes. The Rambler 18-ounce bottle with HotShot Cap complements the 12-ounce version. The Rambler 64-ounce bottle "is off to a great start," said Reintjes.
In bags, Yeti's second-generation Camino tote is exceeding expectations and Yeti has been pleased with the performance of its new line-up of bags and luggage, in particular backpacks. Said Reintjes, "Overall, our bags business continues to grow in product awareness and sales performance as supply availability improved in the quarter. The entire portfolio of bags continue to receive very strong consumer ratings consistent with Yeti products."
In hard and soft coolers, demand "remains robust," said Reintjes. He added, "Our flow of seasonal colors helped drive the quarter and we expect core color inventory positions will begin to improve across channels in Q4. Our supply chain and innovation work will continue to drive improved in-stocks and evolution across the product family as we move into 2022."
Gross margins eroded 200 basis points in the quarter to 57.1 percent. The decline was primarily driven by higher inbound freight rates and the unfavorable impact of the non-renewal of the Global System of Preferences (GSP) program on import duties, partially offset by product cost improvements and all other impacts.
SG&A expenses increased 33 percent to $138.3 million, reflecting the year-ago benefit of cost reduction initiatives implemented in response to the uncertainties of COVID-19. As a percent of sales, SG&A expenses increased 280 basis points to 38.1 percent, primarily driven by higher marketing expenses.
Operating income decreased 2.0 percent to $68.7 million. Adjusted operating income increased 2.5 percent to $74.2 million. Adjustments exclude non-cash stock-based compensation expenses and impairment charges related to a new distribution facility in Memphis.
Net income increased 3.1 percent to $53.0 million, or 60 cents a share, from 51.4 million, or 58 cents, a year ago. Adjusted net income increased 6.7 percent to $57.1 million, or 64 cents, topping analysts' consensus estimate of 60 cents.
Inventories Soar 98 Percent
Inventory at the quarters' end increased 98 percent to $266.0 million, compared to $134.6 million at the end of the prior-year quarter, primarily due to the inventory purchase order reductions taken during 2020 in response to COVID-19 and higher in-transit inventories this year due to extended lead times from ongoing supply chain disruptions. The inventory increase represents a CAGR of 13 percent since the same period in 2019, which is below Yeti's net sales CAGR of 26 percent during the same period.
Updated Outlook
Yeti's updated outlook now calls for:
Sales are now expected to increase between 28 percent and 29 percent (versus the previous outlook of between 26 percent and 28 percent);
Operating income as a percentage of sales is expected to be approximately 19.5 percent (versus the previous outlook of approximately 19 percent);
Adjusted operating income as a percentage of net sales is expected to be approximately 20.8 percent (versus the previous outlook of approximately 20.5 percent);
The effective tax rate is now expected to be approximately 22 percent (versus the previous outlook of approximately 23 percent);
EPS is now expected to be between $2.35 and $2.37 (versus the previous outlook of between $2.25 and $2.29), reflecting a 33 percent to 34 percent increase;
Adjusted EPS is now expected to be between $2.51 and $2.53 (versus the previous outlook of between $2.42 and $2.46), reflecting a 34 percent to 35 percent increase.
Photos courtesy Yeti