Hibbett Sports reported significant gains in fourth-quarter earnings and sales and expressed confidence that new customers captured during the pandemic would boost sales in the years ahead. However, Hibbett officials also warned of supply chain disruptions and provided muted guidance for 2021 due to uncertainties in the marketplace.
For 2021, Hibbett said it expects comps to range from negative low-single-digits to positive low-single-digits. EPS is expected in the range of $5.00 to $5.50, down from $6.12 on an adjusted basis for 2020. Hibbett officials declined to provide first-quarter guidance.
In the Q&A section of the company's earnings call, Mike Longo, president and CEO, agreed that the first quarter provides the "easiest" year-over-year comparison. In the 2020 first quarter, same-store sales fell 19.5 percent as its store fleet was open for approximately 60 percent with the pandemic's emergence. For the remaining three quarters, officials said it's difficult to make predictions due to the pandemic's uncertain recovery path. Longo said, "I think that's about as comfortable as we're going to get about as far as we'll go in terms of guidance."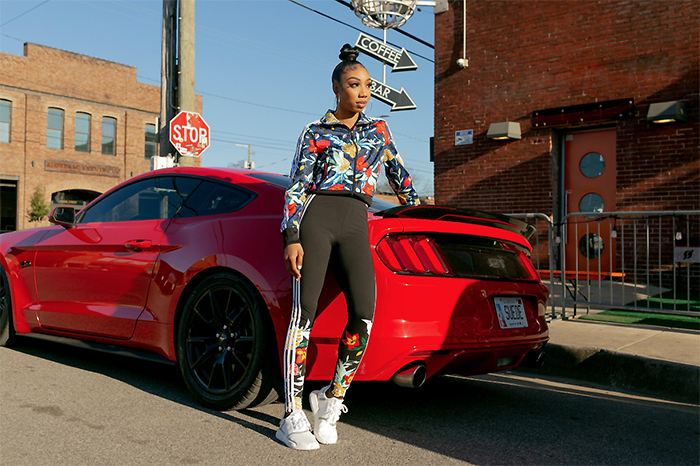 Hibbett Seizes Market Share Gains
Longo still reiterated that changes in the competitive landscape and consumer behavior resulting from the pandemic would result in a $20 million to $40 million incremental sales opportunity for the retailer. He stated, "We're very confident in our future."
Longo said the strong sales over the last three quarters had driven market share gains for Hibbett. The drivers of sales include temporary store closures of competitors in the earlier part of 2020, accelerating consumer adoption of e-commerce, a rotation of spending from travel leisure and entertainment to sporting goods categories, and a spending boost from fiscal stimulus.
Sales gains also reflected the availability of in-demand Footwear, Apparel and accessories despite supply chain disruption.
"This allowed us to attract and retain many new consumers and drove higher sales volumes," said Longo. "Our data shows that we've done a good job retaining these new consumers so far."
Elaborating on factors expecting to drive future growth, Longo said Hibbett began to feel the effects of the closure of several JC Penney locations and the liquidation of Stage Stores in the third quarter, and that will present "tailwinds in the future." The closures are expected to provide "upside opportunities" for Hibbett in fashion and athletic categories.
Additionally, Hibbett expects to benefit from continued consumer adoption of the omnichannel experience.
"This plays to our strength with our best-in-class omnichannel experience coupled with a great customer experience in the stores," said Longo. "And finally, we believe that many of the new customers we attracted last quarter, and continue to attract, will continue to shop with us in the future."
In the quarter ended January 30, sales climbed 20.4 percent to $376.8 million. Comparable sales increased 21.9 percent. On February 10, Hibbett issued an update to guidance that showed comps increased 21.9 percent, above the previous guidance of increasing the high-single-digits to low-double-digits.
The 21.9 percent gain builds on a 21.2 percent gain seen in the third quarter and a 79.2 percent surge seen in the second quarter. Brick & mortar comps in the fourth quarter climbed 17.7 percent. E-commerce comps grew 44.8 percent and expanded to 17.1 percent of total sales against 14.2 percent a year ago.
Apparel Paces Q4's 21.9 Percent Same-Store Gain
By category, the gains were led by Apparel, up in the high-30s, and Footwear, up in the low-20s. Apparel and Footwear generated significant gains across genders. Team sports categories continued to be impacted by the pandemic affecting organized play, declining in the high-teens.
Jared Briskin, SVP and chief merchant, said the chain's toe-to-head merchandising strategy and consumer focus increased average retail items per sale, driving significant gains in year-over-year dollar per transaction growth. Briskin added, "While increased demand and supply chain challenges continue to impact our inventory ownership, our merchants did an incredible job securing and flowing in-demand merchandise into our assortment."
Apparel's gains were helped by positive performances across branded apparel, fashion apparel, licensed, and accessories. Strong demand was seen among its athletic brands for athleisure, loungewear, and performance products as the chain capitalized on casual and wellness trends. Multiple fabrications, fits and patterns in fleece tops and bottoms "were exceptional" during the quarter, said Briskin. "Strong" results were seen in outerwear, tees and shorts.
Hibbett's fashion brands' performance "continued to be exceptional," led by denim and fleece. Briskin said, "Our partners in this area are very nimble, and we've been able to flow inventory to take advantage of the increased demand."
Licensed business continued its recent strong performance as the chain's toe-to-head merchandising focus helped offset declines in the traditional fan business. Accessories also remained "very strong," with socks, underwear and sneaker accessories generating significant gains during the quarter.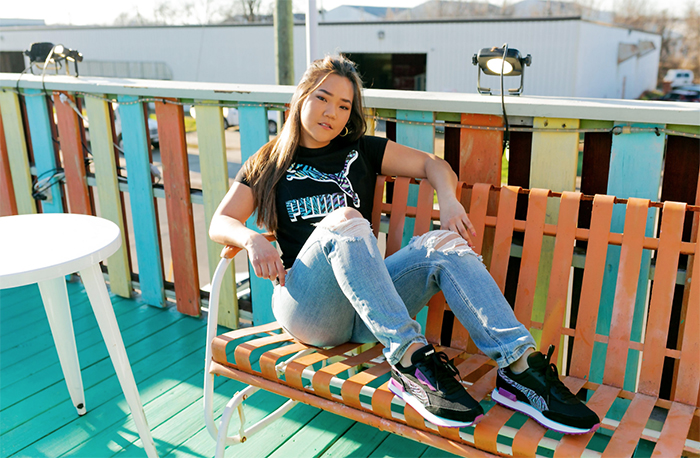 Footwear's Momentum Driven By Lifestyle And Basketball
Footwear's increase was driven by gains across lifestyle, basketball performance sandals, and boots. All genders were significantly positive, with women's growth outpacing men's and kids. Briskin said, "While marketplace inventory in the supply chain remains a significant challenge, our merchants and vendor partners were able to deliver a strong flow of product."
Lifestyle and basketball were the standout footwear categories in the quarter, with classic Footwear performing "exceptionally well," said Briskin. Basketball "remained very strong with an exciting and robust launch calendar," he added.
Casual categories such as boots and sandals continued to perform "exceptionally well as demand in these categories continues to be strong and supply remains very limited," Briskin said. Lastly, strong results were experienced in technical running with the gains attributed to the health & wellness trend.
Across Footwear and Apparel, women's was Hibbett's fastest-growing area with comp sales gains in the high-40s; followed by men's, up mid-20s; and kids, ahead low-teens.
Q4 Earnings More Than Double As Gross Margins Expand 560 Basis Points
The quarter's net income climbed 168 percent to $23.9 million, or $1.39, from $6.0 million, or 34 cents, a year ago. On an adjusted basis, earnings rose 168 percent to $24.1 million, or $1.40, from $9.0 million, or 51 cents, a year ago. Adjusted earnings were at the high end of updated guidance provided on February 10. At that time, Hibbett said fourth-quarter GAAP and adjusted diluted EPS were expected in the range of $1.30 to $1.40 versus the company's previously targeted range of $1.00 to $1.10.
Excluding extraordinary items, adjusted operating income grew 166 percent to $31.2 million, representing 8.3 percent of sales from $11.7 million a year ago.
Gross margins in the quarter improved 560 basis points to 37.1 percent. Higher sell-through, a low promotional environment and leverage of store occupancy expenses offset the higher mix of e-commerce sales, which carry a lower margin due to incremental shipping costs.
Store operating, selling and administrative (SG&A) expenses were flat at 26.8 percent of sales in the latest and the prior year. SG&A costs overall expanded 20.4 percent due to employee compensation, advertising, variable expenses associated with higher sales volume, and asset impairments due to accelerating the closure of underperforming stores. City Gear acquisition and integration expenses were significantly lower in the current year quarter than in the same period last year.
Excluding these acquisition and integration costs, adjusted SG&A increased 140 basis points to 26.7 percent of sales, driven by asset impairments, higher advertising costs and expenses associated with increased e-commerce activity.
For the full year, sales jumped 19.9 percent to $1.42 billion. Comparable sales advanced 22.2 percent. Brick & mortar comps were up 13.3 percent, and comparable e-commerce sales catapulted 89.3 percent, representing 16.7 percent of total sales compared to 10.4 percent in the comparable period last year.
Net income grew to $74.3 million, or $4.36, from $27.3 million, or $1.52, a year ago. On an adjusted basis, net income jumped 149 percent to $104.3 million, or $6.12, from $41.9 million, or $2.33, a year ago.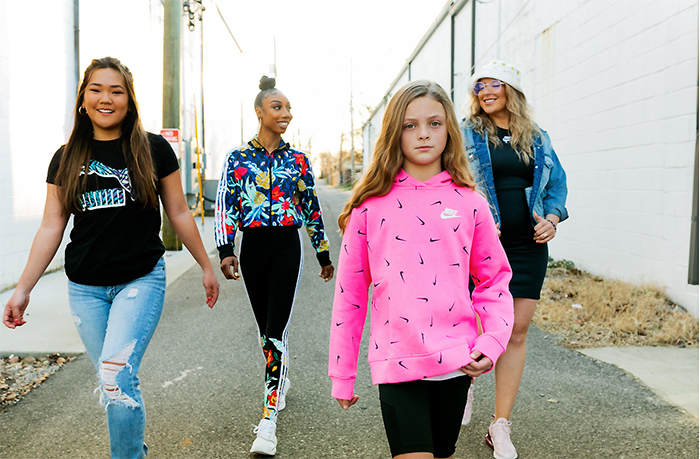 Inventories Down Double-Digits
Inventory at the end of the fourth quarter was $202.0 million, a 29.9 percent decrease year-over-year. Strong brick & mortar and e-commerce demand during the quarter, in addition to ongoing constraints in the supply chain, were the main drivers of the inventory reduction.
Briskin said inventory age levels at the end of the quarter were at historical lows. He added, "As you move through this fiscal year, year-over-year inventory compares will be very inconsistent due to the prior year disruption. We expect that the inventory decrease will moderate during Q1 and will be positive at the end of Q2 with inventory closer to fiscal 20 levels."
Driven by strong profitability and a reduction in its inventory balance over the last three months, Hibbett generated an operating cash flow of $52.5 during the quarter, up from $17.2 million a year ago. Hibbett ended the year with $209.3 million in cash and cash equivalents versus $66.1 million a year ago. Hibbett had no debt on its balance sheet.
Looking ahead, Bob Volke, SVP and CFO, said the first quarter would represent the "easiest comp," and the benefits of the exits closures at Penney and Stage Stores would last through the third quarter.
Gross margins are expected to decline 130-to-170 basis points for the full year as "we'll face some headwinds as the year progresses." SG&A is expected to decline, as a percent of sales, in the range of 5-to-45 basis points due to sales leverage. Hibbett plans to invest $45 million to 50 million of capital on enhancing the consumer experience in stores and online and modernize its technology and process.
Hibbett also announced plans to hold its first formal investor day on June 24.
Photos courtesy Hibbett Sports