By Eric Smith
Shares of Hibbett Sports Inc. jumped $3.65, or 14.6 percent, to $28.67 at market close Friday (after soaring as high as 28 percent earlier on the day) following the company's impressive third-quarter beat and raise.
Hibbett earlier in the day reported net sales for the 13-week period ended November 2 increased 27 percent to $275.5 million, including $43.7 million for City Gear, which the company acquired about a year ago. Q3 net sales, which compared with $216.9 million for the year-ago period, beat Wall Street's consensus estimate of $260.7 million.
Net income for the period was $2.3 million, or 13 cents per diluted share, compared with net income of $1.5 million, or 8 cents per share, in the year-ago period.
Excluding non-recurring costs, non-GAAP net income for the period was $5.8 million, or 32 cents per share, compared with non-GAAP net income for the year-ago period of $2.6 million, or 14 cents per diluted share. Wall Street's consensus estimate had been 15 cents.
Comparable store sales increased 10.7 percent and did not include sales from City Gear—those won't be added until the fourth quarter.

Gross margin grew marginally—20 basis points—32.7 percent of net sales for the third quarter compared with 32.5 percent for the year-ago period. The increase was principally due to lower occupancy costs as a percent of sales.
All of these figures pleased Hibbett's leadership, including President and CEO Jeff Rosenthal, who highlighted some of the quarter's notable achievements during Friday morning's earnings call with analysts.
"Our 10.7 percent increase in comparable sales in the third quarter represents our strongest quarter increase since the first quarter of fiscal 2013, and our fourth consecutive quarter with positive comparable sales," Rosenthal said. "The business continues to perform very well, as evidenced by the positive comparable performance in both our brick-and-mortar locations and our e-commerce business. The sales growth has been made possible by our team's execution of our strategic focus to lead with sneakers, and connect tote head concept within our apparel team and team sports.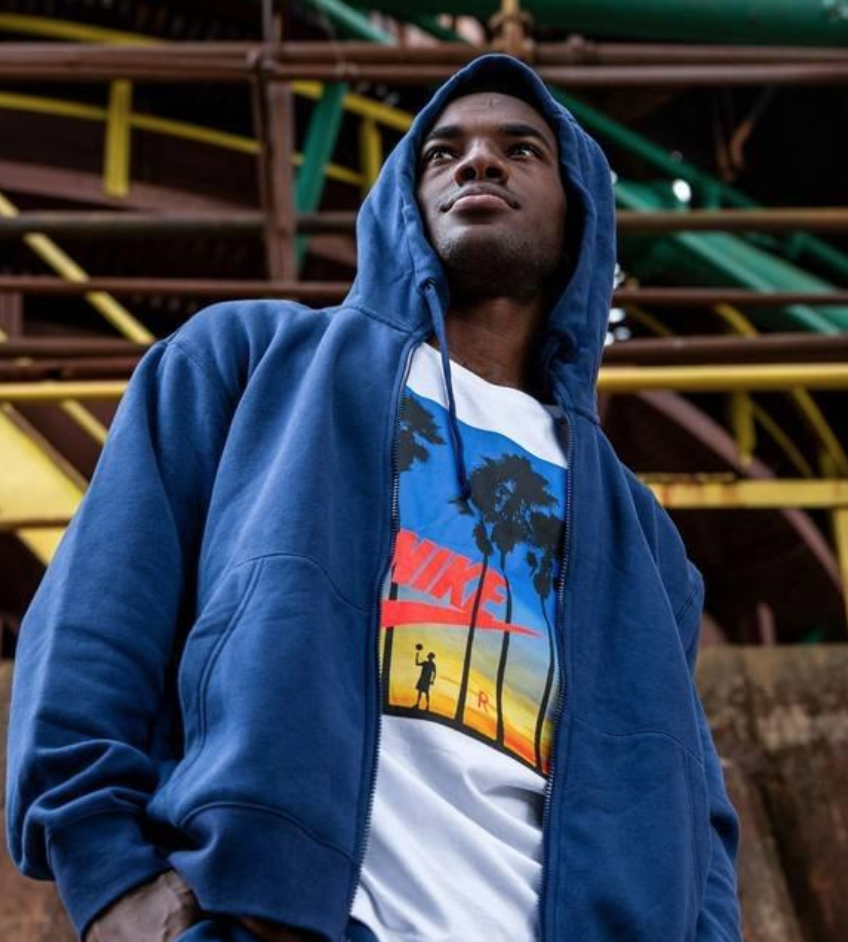 Click here for more details on Hibbett's third-quarter earnings.
The company continued to gain traction with digital, which has been a focus for the company in the last year and a half. E-commerce sales represented 10.5 percent of total sales for the third quarter. The increase in net sales was primarily attributable to the addition of City Gear, whose sales will be integrated into Hibbett's beginning with the fourth quarter.
"City Gear has now been part of the Hibbett for one year, and the acquisition will continue to enhance results through synergies as we can complete the integration," Rosenthal said. "We are very enthusiastic about our business going forward, and are pleased to increase our annual sales and earnings guidance."
Otherwise, Hibbett continues to beat the drum about its omnichannel experience for customers—giving them the ability to purchase whenever, wherever they prefer. The company's offerings will soon expand, Rosenthal noted.
"We currently offer six ways to shop," he said. "Physical shopping at a store, traditional e-commerce shipped to home, buy online and pick-up in-store, reserve online and pick-up in-store, same-day delivery and using our app process to win the right to purchase coveted launch shoes.
"Our seventh way to shop will be buying online and shipping to our stores. This will be available in the first half of next year. We were also considering some technology collaborations where we'll mix and match ways of shopping to produce new and exciting experiences for our customers. Who knows how long this list will grow in the future? But one thing is for sure, Hibbett will be ready to help our customers, however they want or will want to be served."
Looking at categories that performed well, footwear sales continued to drive the business for the company, which also posted positive sales in activewear and accessories connecting to footwear products.
"During the third quarter, our footwear business increased mid-teens posting our ninth consecutive quarter of comp sales games," said Jared Briskin, Hibbett's chief merchant officer. "Men's, women's and kids were all up double-digits with strength coming from a strong launch calendar as well as strong results in our non-launch business."
Briskin then broke down the brands that stood out for Hibbett in the quarter. Nike sportswear "was exceptionally strong during the quarter, led by Air Force One and numerous Max Era franchises," he said.
"A strong launch calendar on Jordan Retro and sportswear also led to significant gains," Briskin added. "Adidas business was driven by Yeezy, Ultra Boost and NMD. Strong results were also achieved by Vans, Brooks, Champion and an improvement in Under Armour footwear for back-to-school."
Other category highlights include:
Apparel was up low-single-digits. All genders in activewear were positive, including a double-digit gain in men's activewear.
Licensed business was down double-digits. Much of this decrease was planned as Hibbett had moved investment dollars to other categories.
Accessories were up mid-single-digits. The company posted strong results for back-to-school categories such as backpacks, lunch totes, bags, and socks.
Team sports business was down low-single-digits. Baseball, softball, volleyball, and wrestling were positive in Q3, while soccer and football were negative.
The company provided an update on its previously announced strategic realignment and accelerated store closure plan.
"As the retail environment continues to evolve, the company is focused on improving the productivity of the store base while continuing to grow its omnichannel business to serve customers where and when they want to shop," the company wrote. "As previously reported, the company is proceeding with the closing of approximately 95 Hibbett stores in Fiscal 2020, which is expected to result in non-recurring impairment and store closure charges in the range of $0.08 to $0.12 per diluted share in Fiscal 2020."
Photos courtesy Hibbett Sports/City Gear