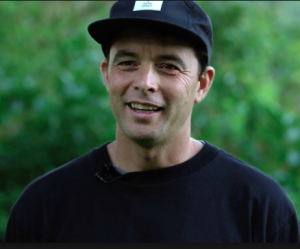 Evo believes it has thrived because it's always been focused on creating places to support communities. Now, the Seattle-based retailer of ski and snowboard gear and apparel plans to double-down on those efforts with the development of Campus SLC, a 100,000 square foot retail complex to open in Salt Lake City.
Campus SLC will be located in the city's Granary neighborhood, a few blocks south of downtown. The building will include an Evo retail store, local retailer L9 Sports, a hotel, restaurants, an art gallery, creative workspace, skatepark, and additional recreation to be announced soon. The project has a targeted opening date of fall 2020.
The Evo retail store and All Together Skatepark will feature indoor/outdoor integration and will offer the same programs as other Evo locations, including demos, sales and service for ski, snowboard, skate, wake and mountain bikes, an art gallery, and a music and movie venue.
Other details on the project include:
Evo's partner on the project is Lake Union Partners, a Seattle-based private development firm that specializes in historic renovation.
The buildings, the oldest of which was built in 1926, will be designed by Lloyd Architects, a local Salt Lake firm known for spaces including Campos and Publik.
Evo will sponsor the Salt Lake City SheJumps chapter's Wild Skills program, which provides culturally competent adventures and curriculum to traditionally underserved youth in the outdoors.
Evo's content partner will be local adventure photographer Adam Clark.
The campus news comes on the heels of Evo's move into Canada with the acquisition of five stores in Whistler and Evo's headquarters move in the Fremont neighborhood of Seattle. Having started as a website in 2001, Evo also has flagship stores in Seattle, Portland and Denver.
The project is the vision of Bryce Phillips, Evo's founder and CEO, who has long championed community projects that embrace fashion, culture and sport.
The only other All Together Skatepark is beneath Evo's Seattle location and it regularly hosts lessons and skate camps. The Seattle complex also sports two restaurants to support Evo's aim of creating gathering places. Similar community and experiential elements have been brought to other stores, including a monthly art gallery and events.
Another venture to strengthen ties with local communities is Evo's La Familia program, whereby Evo partners with independent retailers in key markets to ship orders to their stores. La Familia retailers don't profit from the initial sale, but it drives traffic to their stores, often leads to ancillary sales and puts Evo's customers in touch with quality mechanics and technicians.
Here, Phillips, a former professional skier, discusses his vision for the Campus SLC project, why Salt Lake City was chosen, and what the investment means for Evo.
What inspired this project and what's the goal? From its founding, Evo has always strived to build community through a love of the outdoors, music, arts and culture. Campus SLC is directly born from that founding DNA. Our goal is to create a crossroads and hub for the Salt Lake City community. We have been inspired by many projects, but we are not aware of others putting together the pieces exactly like this. Our hope and plan is to set a global bar.
 Why Salt Lake City? Salt Lake City offers an amazing juxtaposition of urban environment paired with outdoor recreation access. It was a natural next step for Evo, especially having experienced the amazing response to our Denver store, which we opened in 2016. We continued to be impressed by the enthusiasm among Salt Lake City residents, and we are excited to be able to share in that stoke. It's also great to have an opportunity to breathe new life into such a beautiful building and growing neighborhood.
There is also a strong community of passionate recreationalists, and we can't wait to create a "community center" for those looking to connect around our shared love of outdoor and urban culture.
 How does it all work? For example, who's funding and who's running the different parts of the project? We are: both Evo, the retail business, and as a joint venture partner in the real estate development project. We are working with a small group of aligned investors that share our vision and are inspired to have a positive impact on the community. Seeing the project through from vision to operation affords us the opportunity to be intentional with every detail.
 What are you most interested in seeing how the project all comes to life? The collective group has a history of doing projects like these, whether smaller versions or each of the standalone pieces. Here, we are bringing it all together, knowing that the collection will be an up-leveled customer experience. From a business perspective, we really look forward to measuring the incremental upside that the operating businesses realize as well as incrementality on the real estate. We know that we are heading toward a scenario where we outperform the sum of the parts but proving that out and measuring it so that we can apply moving forward is where it really gets fascinating.
With regards to "what is our hope," we'll know that it's successful when we can see and feel that we are having a positive impact on the community. This project is meant to embrace all that come into contact. From a local art enthusiast to a kid learning to skateboard to a hard-core skier from California that flies in and stays with us at the hotel, we want this to be a positive, engaging place for all.
 Is this a transformative move for Evo? It's definitely a significant step for Evo, but it's also not a far reach from where we've been. When you look at our family of past projects and where we come from, this just makes sense. Moreover, as mentioned above, it's really doubling down on our core, our DNA, our passion for delivering experiences where people connect and celebrate their love for outdoor culture.
Photos courtesy Evo