Department stores head into Black Friday and the holiday season with a little bit of momentum, as most stores saw decent third quarters and all four in this roundup—Nordstrom, J.C. Penney, Dillard's and Macy's—beat Wall Street earnings per share estimates.
Below is a rundown of the third-quarter earnings that department and discount stores reported in the past week or so. (Click here for analysis on Kohl's and click here for analysis on TJX).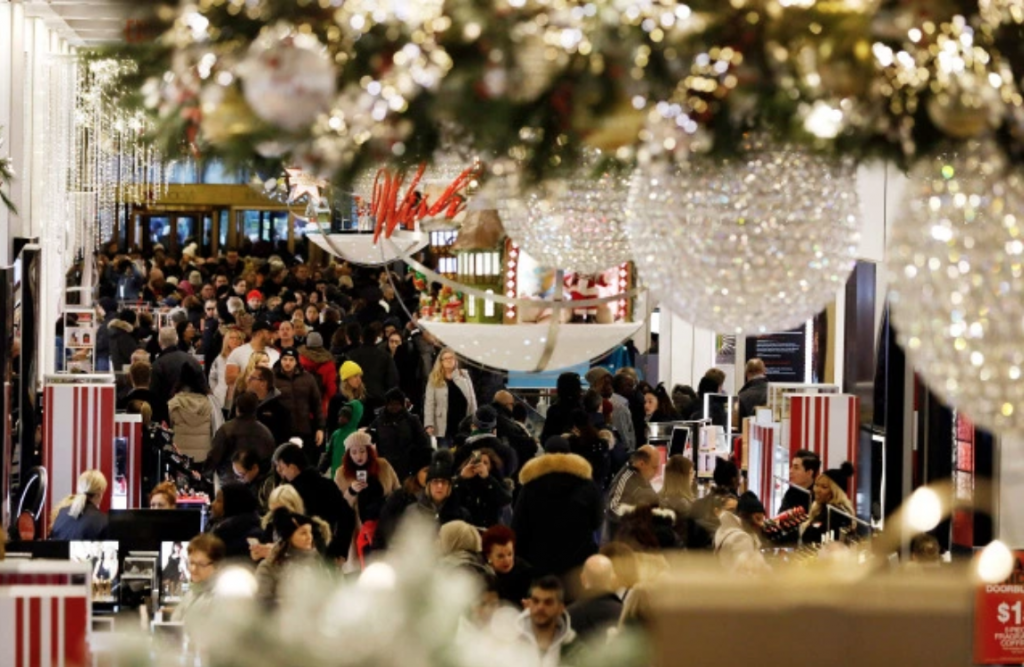 Off-Price Growth Fuels Nordstrom's Third Quarter
The 411 – Nordstrom Inc. reported earnings per diluted share of 81 cents for the third quarter ended November 2, beating Wall Street's estimates by 16 cents. Total company net sales decreased 2.2 percent to $3.7 billion in Q3, but they improved by more than 200 basis points from the first half of 2019 and were ahead of targets by $10 million.
Reaction — "Our market strategy is transforming our business model in how we're serving customers. We have a unique mix of assets – full-price, off-price, stores, and online – and we are further linking our businesses to serve customers in new and differentiated ways. We achieved an important milestone with the opening of our New York City flagship store, significantly increasing our presence in the world's top retail market. It's a culmination of efforts across many teams, and we are grateful for their dedication and passion in bringing this store to life." – Erik Nordstrom, co-president, Nordstrom Inc.
What's next? – Nordstrom was somewhat bullish on its Q3 performance and raised expectations accordingly. The company lifted the lower end of its full-year EBIT, EBIT margin and EPS ranges. It now projects EBIT of $815 million to $855 million (up from $805 million to $855 million); EBIT margin of 5.40 percent to 5.6 percent (up from 5.3 percent to 5.6 percent) and earnings per diluted share of $3.30 to $3.50 (up from $3.25 to $3.50). The company maintained its annual net sales forecast of decreasing about 2 percent.
•••
J. C. Penney Sees Lower-Than-Expected Loss
The 411 – J. C. Penney Co. Inc. reported a loss that was lower than expected in the third quarter and raised its guidance for EBITDA for the year. Comparable store sales decreased 9.3 percent, while adjusted comparable store sales decreased 6.6 percent. Net loss per share improved over last year to (29) cents per share on a net income loss of $ and net sales decreased 10.1 percent to $2.38 billion, shy of Wall Street's consensus revenue target of $2.51 billion.
Reaction — "The past quarter was an exciting and energizing time at JCPenney as we made significant progress on our efforts to return JCPenney to sustainable, profitable growth. We are beginning to see results—both in our numbers and how we operate as a business—from the early implementation of our Plan for Renewal, which is focused on driving traffic, offering compelling merchandise, providing an engaging experience, fueling growth, and building a results-minded culture. Going forward, I am confident that delivering our strategy, coupled with our ongoing discipline and commitment to improving the foundational elements of our business, will return JCPenney to its rightful place in the retail industry." –Jill Soltau, CEO, JCPenney
What's next? – The company updated its expectation of adjusted EBITDA to now exceed $475 million for fiscal 2019. Previously, adjusted EBITDA was expected to be in a range of $440 million to $475 million. In addition, the company has also reaffirmed its prior financial guidance for full year fiscal 2019 as follows: Comparable store sales are expected to be in a range of (7) percent to (8) percent; adjusted comparable store sales, which excludes the impact of the company's exit from major appliances and in-store furniture categories, are expected to be in a range of (5) percent to (6) percent.
•••
Macy's Lowers Outlook As Q3 Comps Decline
The 411 – In the third quarter, Macy's Inc. reported net earnings fell to $2 million, or 1 cent a share, from $62 million, or 20 cents a share, in the year-ago period. On an adjusted basis, earnings fell 74.7 percent to $21 million, or 7 cents a share, from $62 million, or 27 cents a share, a year ago. Earnings exceeded Wall Street's consensus estimate of break-even results. Revenues, however, were down 4.3 percent to $5.17 billion from $5.4 billion. Analysts had expected $5.32 billion.
Reaction — "After seven consecutive quarters of comparable sales growth, we experienced a deceleration in our third quarter sales. Our third quarter sales were impacted by the late arrival of cold weather, continued soft international tourism and weaker than anticipated performance in lower tier malls. We also experienced a temporary impact on our e-commerce business due in part to work on the site in preparation for the fourth quarter. The team has completed that work, the site is upgraded and our customers can expect an improved experience this holiday season. Based primarily on the impact of our third quarter sales trend, we are updating our annual guidance." – Jeff Gennette, chairman and CEO, Macy's Inc.
What's next? – Macy's reduced its annual profit forecast for the second time this year after reporting its first drop in same-store sales in two years. The company now expects comp sales of owned plus licensed merchandise of (1.5) percent to (1) percent, revised downward from flat to up 1 percent, and net sales of (2.5) percent to (2) percent, revised downward from flat.
•••
Dillard's Q3 Profits Dip But Exceed Targets
The 411 – Dillard's Inc. reported earnings fell 25.7 percent in the third quarter but came in well ahead of Wall Street's expectations. Earnings per share of 22 cents were down from 27 cents in the year-ago quarter but beat analysts' projections by 62 cents. Net income of $5.5 million dipped from $7.4 million for the prior-year third quarter. Meanwhile, same-store sales were flat against a 3 percent increase in year-ago quarter.
Reaction — "While we were not satisfied with the third quarter, it was a substantial improvement over the second quarter. We were pleased with our retail gross margin improvement (13 basis points) following a second quarter decline of 319 basis points. We managed inventory to a 4 percent decrease from flat at the end of the second quarter. Our flat comparable sales performance improved from the 2 percent second quarter sales decline." – William T. Dillard II, CEO, Dillard's
What's next? – Dillard's didn't issue guidance in its quarterly report.
Photos courtesy Nordstrom Inc., Macy's