By Eric Smith
During his opening remarks at the inaugural Kick Show held this week in Denver, CO, Terry Schalow likened the event to an interval workout. He told attendees they would be tired after completing three high-intensity days of business meetings but glad they did it—and in much better shape.
The metaphor was fitting both for the event, which was hosted by the Running Industry Association and focused on the run specialty channel, and also for Schalow, the organization's executive director who moved around the show's venue like an elite runner—swiftly yet effortlessly—to ensure Kick Show's debut went as planned.
On the morning of the show's first full day, Schalow sat down with SGB Executive to talk about RIA Kick Show and what's happening across the industry. He said the trade association designed this new event, whose tagline is "Where Run Specialty Goes to Work," to be different from a traditional trade show, a disruptive industry gathering instead of the same-old spectacle.
Gone were splashy, expensive booths. Gone were brands giving out swag like free shoes. And gone were big-name vendors hosting lavish parties and plastering their names on everything from badge lanyards to bathroom stalls in order to showcase the ample marketing budgets that startups lack.
Instead, Kick Show had limited attendance and focused solely on running brands and specialty retailers getting down to business.
"Our mission is to create this collaborative and communicative environment and a community for brands and retailers to work together," Schalow told SGB on the event's first day. "We decided that a traditional trade show was too expensive and too time-consuming. What we decided to do was create an environment that was cost-effective and time effective for all of our attendees, whether they be retailers or brands. We wanted it to be super focused. From the start, this was not about networking, like a lot of trade shows. This was about working."
For instance, RIA set up booths and meeting spaces in "pipe and drape" fashion, a la Grassroots Connect. The organization also scheduled everyone's appointments, with each of the 65 retailers in attendance getting the chance to meet all 26 brands, whether they carry that brand in their stores or not. It even offered rebates to retailers who placed orders with vendors during the event to mitigate show costs for shops and provide a measurable ROI for brands.
The show differed in a few other ways, Schalow added. One, the June date helped avoid a conflict with The Running Event (which RIA supports and attends each December).
Also, brands were here by invitation only. The event featured 14 "anchor" or established brands (Asics, Brooks, Hoka, Mizuno, New Balance, Saucony, Aftershokz, Altra, Feetures, Nathan, Nike, On, Superfeet and 361), as well as 12 "growth" or up-and-coming brands (Amphipod, Boco Gear/Recover Products, CEP, Craft, OS1st, Polar, Powerstep, Rabbit, Reebok, Salomon, Swiftwick and Vuori).
And RIA capped the number of retailers (who had to be association members) at 65 so everyone could fit into the compact meeting space at The Curtis Hotel in downtown Denver.
"We needed to make sure we had something that was boutique in its orientation—the best of the best meeting with each other," Schalow said. "In terms of the way the show was organized, there's only so much time to flow that many retailers through that many brands in three days. And so we had to make it very manageable in terms of the meeting experience."
SGB Executive collected brand and retailer reaction to the inaugural event, which will be featured later this week, but we first wanted to sit down with Schalow and ask him to dish on the new show as well as the health of the run specialty channel. Here's what he shared.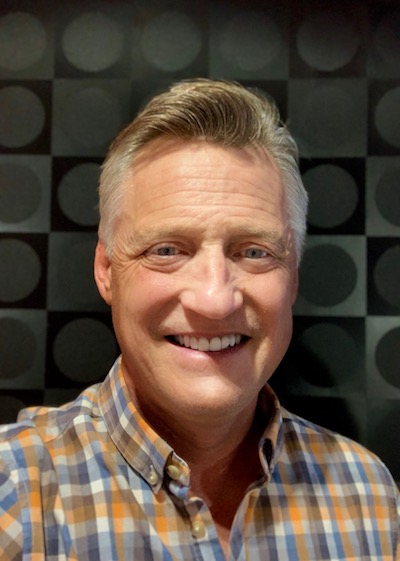 Was there a moment that sparked the idea for the Kick Show, or was it an evolution over the years? Also, was it a tough sell hosting a trade event along with so many other events on the calendar? The embryonic conversation for the show started about two years ago. And then a year ago, we started asking our brands and retailers what they want in a trade show, what sort of format would entice them to attend when there are a lot of industry events going on. They have a lot of choices, particularly this spring [Best Running Stores in America, Outdoor Retailer Summer Market, Fleet Feet], so we wanted to make sure that we presented something that was completely differentiated but also was super cost- and time-effective.
What did potential attendees say they wanted or didn't want from a new show? When we asked the question, "What is most valuable to you?", they said, "We want to see people's product line." So from the start—and we pitched our brands on this—the first question we asked was, "Would you be willing to bring your product managers?" Nothing against sales reps, but when retailers see a product presentation from the person who built the product, it just resonates. They get a much deeper understanding of the product direction, what they're trying to do. These people are telling product stories. Sales reps are welcome to be here, but we want a much deeper connection to the product. And so we created another layer, another big differentiation for the show—top-to-top meetings. At the same time that buyers get to see product lines, the store owners get to meet with brand executives.
Is the goal to eventually grow the number of brands and retailers? We definitely want to evolve the show, and we're going to get feedback from all of our attendees, both brands and retailers, afterward. We're going to find out what worked and what can be improved, and when we have that, we'll reassess. As a trade organization, we want to be inclusive of all of our members. The last thing we want to do is to say to a member— a brand, for example—"Oh, you can't come to our show because only certain brands got invited." We had to do that this year to keep it manageable, but that also resonated with our retailers because they get to see their top brands. Obviously, we would like to have as many brands as possible participate, but that would mean we'd have to go under a different appointment format. There's just no way, for example, a retailer could see 50 brands over three days. We're going to have to give that some thought. But for this year, that's the way the format worked out.
Why is the rebate program so important? We wanted brands to be able to quantify the return on their investment, and the rebate program is what will help spark that because they're going to get orders based on their rebate offers. They'll be able to say, "OK, it cost us X amount to attend the show and we got X number of dollars' worth of orders out of it that represented X dollars' worth of profit." Right there, they can define their ROI on the show. We want to put the decision-makers in a defensible position to say to their bosses, "This is what we got out of our money." That's something that's completely different. You'd be hard-pressed to find a trade show that created a platform that would show a definitive ROI for a brand to be here.
Why Denver? We felt that this location was pretty central. It's one direct flight from just about anywhere. It's also a wonderful venue at this time of year. The climate here is great, and The Curtis is a perfect size venue for the kind of boutique nature of what we're doing here.
Let's just shift gears a little bit and talk about the health of the industry. What are you hearing from brands and retailers about how the channel is performing? There's definitely a more positive and upbeat vibe for the specialty run channel, especially as more and more brands get mature in their direct-to-consumer strategies. Direct-to-consumer is here to stay, and while every brand has a strategy, it doesn't mean they all have a mature strategy. And mature strategy, by our definition, includes some sort of platform to include specialty retail in their online, direct-to-consumer sales. As brands have matured that and created platforms for retailers to participate in direct-to-consumer sales, then things have settled down quite a bit.
What kind of growth has the industry seen? Over the past several years, it's been flat to very, very low-single-digit growth, maybe 1 percent or 2 percent every year. But I prefer to look at unit growth, rather than dollar growth, and the unit sales don't lie. In 2018, for the first time, unit sales exceeded 6 million pairs of running shoes. The remarkable thing about the fact that the channel has only experienced low-single-digit growth over the past five or six years is the growth of internet sales. E-commerce sales have taken it out of everyone, so if you think about it, it's remarkable the run specialty channel has held its own. That's because they offer something that can never be duplicated by an online sales experience—the product lends itself to explanation because it's premium performance product.
Is the channel doing enough to get the message out that only a specialty retailer can offer that experience? I think that the channel is getting much more mature in using the tools that are out there, and searching for tools to reach and retain their customers, whether it be loyalty programs or curation. That word is always associated with art galleries and museums, which do a good job creating a customer or visitor experience. That's what curation is about. It's the same thing for specialty retail. If they curate their store with products that you won't be able to find online, products that surprise and delight the customer, that is super important. These products here [at the Kick Show]—because they're premium in their nature and are often not widely distributed—allow these stores to curate that customer experience and make them want to come in to see what's new.
Coming Thursday: More from the Kick Show in Denver as SGB Executive gauges brand and retailer reaction to the inaugural event.
Photos courtesy Running Industry Association