By Eric Smith
Wade Martin skis whenever he gets the chance, usually at his hometown mountain of Snowbird though he's happy to hop a lift and make turns anytime, anywhere.
Luckily for Martin, that's part of his job. As co-president of Powdr, he's expected to hit the slopes so he can experience a resort the same way a customer would and then share his feedback, both positive and negative, with the team. He regularly visits properties owned by Powdr—and even its competitors.
"We need that kind of intelligence and that kind of exposure daily to make sure we're experiencing this thing the way our customers do," Martin told SGB Executive. "I ski a lot and I'm happy whenever I get to. I do it both because I love it and because I learn a lot that can help our business."
Martin has been helping Park City, UT-based Powdr since 2013 when he joined the company as president of Powdr Enterprises and chief revenue officer. Five years later he was named co-president along with Justin Sibley after the company's founder and chairman, John Cumming, stepped down as CEO.
Powdr operates some of the country's most iconic ski areas, including Snowbird, Copper and Killington, to name a few, but the family-owned company doesn't limit itself to that simple description, Martin explained.
"We believe that we're not in the ski resort business exclusively," Martin said. "We are very much in the adventure lifestyle business."
That distinction is an important one for Powdr. The company's diversified business model also includes the Woodward indoor/outdoor experiential action sports camps (the flagship location in Park City recently opened), a heli-adventure operation, a rafting outfit, numerous events and a media presence with Outside TV.
The goal, Martin said, is delivering a true mountain experience that puts a new twist on the ski vacation for resort visitors who are just looking to do more than just make laps and sip après cocktails.
"They're not just skiing," Martin said. "They're mountain biking, they're taking in content, they have kids that want to go to Woodward. It's both good for our consumer in that sense, and it's good for business for us to have greater diversification."
Another important distinction for Powdr is the way it pursues acquisitions. Martin said that while purchasing SilverStar Mountain Resort last year follows an industry trend of consolidation, at least on the surface, Powdr has a unique approach to M&A.
"We're always looking for opportunities, but I don't think we're looking at them in the same way that our competitors are," Martin said. "We're not necessarily playing the game of Risk around which resorts we need to own to put together pass products. We've always been focused on acquiring what we thought were 'community gems' that we thought would stand the test of time regardless of what products are in the marketplace."
In the rest of his conversation with SGB Executive, Martin dished on a range of topics, including Powdr's emphasis on "experience," the role that Woodward plays in the company's business model, its outlook on the ski industry and more. Here's what he shared.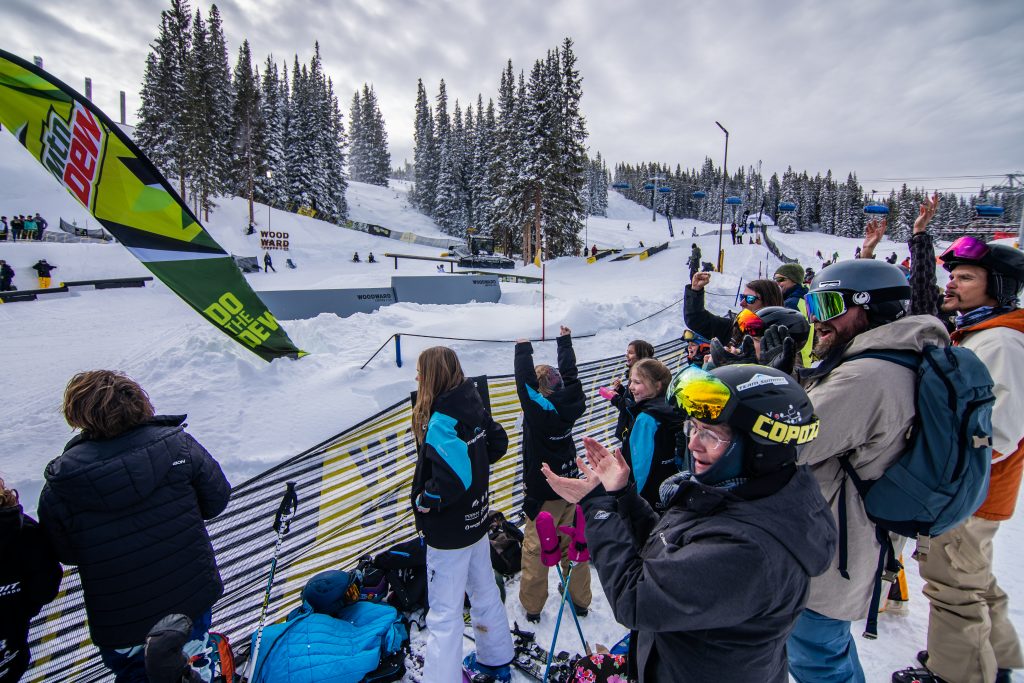 Why is a richer mountain "experience" so critical for ski resorts and what is Powdr's approach to enhancing it for visitors? The experience craze is not just specific to Powdr or the ski industry, but it has become today's social currency in so many ways. It's driving how people spend their money and their time, and we're fortunate enough to be in the business of providing great, fun and unique experiences. Our business is well-positioned for what people want.
What has the Woodward operation, including the most recent Park City addition, meant to the company and what are the plans for expanding it? We're very bullish on Woodward in two ways. One, as a unique differentiator for our resorts and as a standalone business, whether that be Woodward Park City or our camps in Pennsylvania, California, Colorado and wherever we go next. Also, Woodward can be a unique element driving youth and driving these concepts of progression at our resorts. That's why we've gone all-in with creating these Woodward mountain parks, these intuitive progression environments for people to learn quickly, to learn safely and to learn in a fun manner. That's critical not just today in providing something unique for our customers, but in terms of developing the next generation of participants.
What is Powdr's outlook on the health of the ski resort industry—where is it thriving and where could it improve? The popularity of skiing and riding and mountain activities is in a good place. We feel good about the level of visitation, and there's a lot that can be attributed to that. People are more active, people are living healthier lives and getting outside and taking part in these activities. The multi-resort passes have also led to that. For the committed skier, it's never been more affordable, and you've never gotten more for your money. On the flip side, that demand is creating customer experience gaps that the industry has to work to solve. We believe that customer service across the board can get better and we need to make sure the experience is keeping pace with the kind of experiences you're having everywhere else in your life. The committed audience will continue to put up with it at some level, but I don't think we can count on new participants of the sports to put up with it—and that's where we've got to get better as an industry.
Winter sports participation has plateaued in recent years. What role do ski resort operators play in growing those numbers and how is Powdr is doing its part? We have a huge responsibility as an industry to be part of developing that next generation of participants. Even though things are healthy for everyone right now, we've got to continue to fill the funnel. There are lots of ways we can do that. We've got to make sure that we're creating products—passes or tickets—that provide good trial opportunities. Right now the multi-resort passes are terrific for the committed skiers who already know what they want to do, but we've got to make sure we're also providing products and not pricing out the market for new entrants. We've also got to make the experience easier, and that's something that we're looking at.
NSAA reported a strong season last year, at least partially because of great snowfall; how does Powdr grow skier visits during a poor snow year? It's hard to guard against bad snow and, being in a weather-dependent business, we'll never completely insulate ourselves. But we can improve by providing so many other aspects of the experience that make it fun. Of course, it's really, really fun—and we just had this last week at Copper—to have three feet of new snow. But it can be fun if conditions aren't at their very best if you have a great après experience, a great event going on or other programming activities. It's up to us to make sure we're providing a well-rounded experience that it isn't just about the quality of the snow, although that's always going to be the thing that makes our job the easiest. We can continue to round it out so that people are coming for more than the snow. That's already happening and we see that in the way people are consuming mountain activities now.
What role has M&A played for Powdr in recent years (including SilverStar) and how will it shape the company moving forward? Powdr has been built over a 25-year timeframe by being patient and looking for the right acquisitions that fit our beliefs. We're very much a growth-oriented company, and we're always looking for the next opportunity, but we have a wider lens than we've ever had in terms of what that opportunity can be—both from an acquisition standpoint and organically. We also have an opportunity we didn't always have with things like Woodward to grow organically as well. The biggest initiative we've had in the last two years is growing from within by investing in our properties. We've deployed a significant amount of capital in the last 24 months around improving and upgrading our properties. We're focused on making each of our resorts the best version of themselves they can be, and that requires a lot of capital.
Is consolidation good for the industry? It really is a mixed bag. On the positive side, there's an enormous amount of investment that's gone into the industry as a result of consolidation—investment in individual properties, improving the experience, marketing, infrastructure. That can't always be achieved without bigger, stronger companies. Certainly, we own multiple resorts, and so I guess some would consider us one of the consolidators, even though we don't. But that gives us greater strength to invest in and provide for our properties. That's hard to do as an individual owner. I do think there are positives around multi-resort passes, and the visitation numbers are proving that. That's a good thing for consumers, but there's concern that the customer experience can suffer through things like overcrowding. And we're very focused on ensuring the experience doesn't get homogenized. That's always going to be the potential downside of consolidation, so we're working hard to fight that trend.
Anything else that's important about the Powdr story? We are confident the industry is in a good place and we have a really unique spot within that industry as a family-owned business. Looking at things over multiple generations, we get to make decisions in ways that others don't. We get to make better decisions than you do as a public company. We take a lot of pride in the fact that John Cumming, our owner, has an extraordinary vision for this company. Our job is to carry that vision out over a long, long time that will hopefully far outlive me. That makes it a lot of fun.
Editor's note: This interview was edited for length and clarity. Photo courtesy Powdr