By Thomas J. Ryan
Led by robust growth in its Fitness segment, Garmin Ltd. reported revenues and earnings in the fourth quarter topped expectations. Officials also delivered an upbeat outlook for 2020 with 10 percent growth expected across its Fitness, Outdoor and Marine segments.
In the quarter ended December 28, total revenue reached $1.102 billion, an 18.3 percent increase and ahead of the consensus target of $1.01 billion. Fitness, aviation, marine, and outdoor collectively increased 24 percent over the prior-year quarter.
Gross margin was down slightly to 58.0 percent from 58.9 percent in the prior-year quarter. Operating income reached $277 million, increasing 24.2 percent over the prior-year quarter.
Net income reached $360.8 million, or $1.89 a share, up from $190.2 million, or $1.00, a year ago. The latest figures were boosted by an income tax benefit due to the revaluation and step-up of certain Switzerland tax assets. On a proforma basis, EPS was $1.29, representing 26 percent growth over the prior-year quarter and easily exceeding Wall Street's consensus estimate of $1.05.
For the full-year, revenues improved 12.2 percent to $3.76 billion, with fitness, aviation, marine, and outdoor collectively increasing 18 percent. Net income came to $952.5 million, or $4.99 a share, against $694.1 million, or $3.66, a year ago. On a proforma basis, earnings were $4.45, representing 21 percent growth over the prior year
Fitness Segment Soars 34.5 Percent In Q4
Fitness segment sales jumped 34.5 percent in the fourth quarter to $372.5 million, led by strength in advanced wearables and contributions from Tacx, the Dutch-based maker of trainers, water bottles and tools that was acquired in April 2019.
Gross margin eroded to 48.3 percent from 52.4 percent and operating income expanded 25.7 percent to $73.5 million. For the year, Fitness segment revenues rose 22.0 percent to $1.05 billion, while operating income improved 5.6 percent to $191.9 million.
"2019 was an outstanding year for our Fitness segment with each product category performing well," said Clifton Pemble, president & CEO. "During the year, we launched sweeping updates to our running, wellness and cycling product lines and these products were strong contributors in the final quarter of the year. In addition, our recent acquisition of Tacx brought new revenue to the segment and expanded our ability to serve cycling customers indoors and outdoors all year long."
During the quarter, Garmin announced its support of the Runner's Alliance, an initiative to fight harassment experienced by women while running. Added Pemble, "In 2020, we plan to build on this momentum by launching new feature-rich products while also expanding the distribution of Tacx products. As a result, we anticipate revenue from the fitness segment will increase  approximately 10 percent for the year."
In the Q&A session, Pemble said sales in the Fitness segment were driven by Vivoactive 4 and new running products introduced last year. Promotions on older-generation models drove some of the gains in the holiday quarter.
Asked about the competitive landscape for fitness wearables, Pemble said, "We feel like the landscape is generally narrowed a lot. Of course, Apple is a big one out there just in terms of total wearables market share. We believe that we differentiate from Apple and others with our products that are built specifically for active lifestyles. And we focus on all day 24/7 wearability, long battery life and the ability to track detailed health metrics. So we're very focused on those categories, and we believe we're doing very well with our space."
Outdoor Segment Boosted By Strong Demand For Adventure Watches
Revenue from the Outdoor segment grew 15.8 percent in the quarter to $294.8 million with significant contributions from adventure watches. Gross margins eased slightly, to 66.0 percent from 66.6 percent. Operating earnings rose 20.8 percent to $115.7 million.
For the year, revenues improved 13.3 percent to $917.6 million. Operating income advanced 15.0 percent to $334.0 million.
During the quarter, Garmin announced a collaboration with World Central Kitchen, providing InReach satellite communication devices to help support disaster relief with worldwide emergency response efforts. Since its launch in 2011, Garmin inReach has provided remote communication and rescue facilitation in over 4,000 SOS incidents.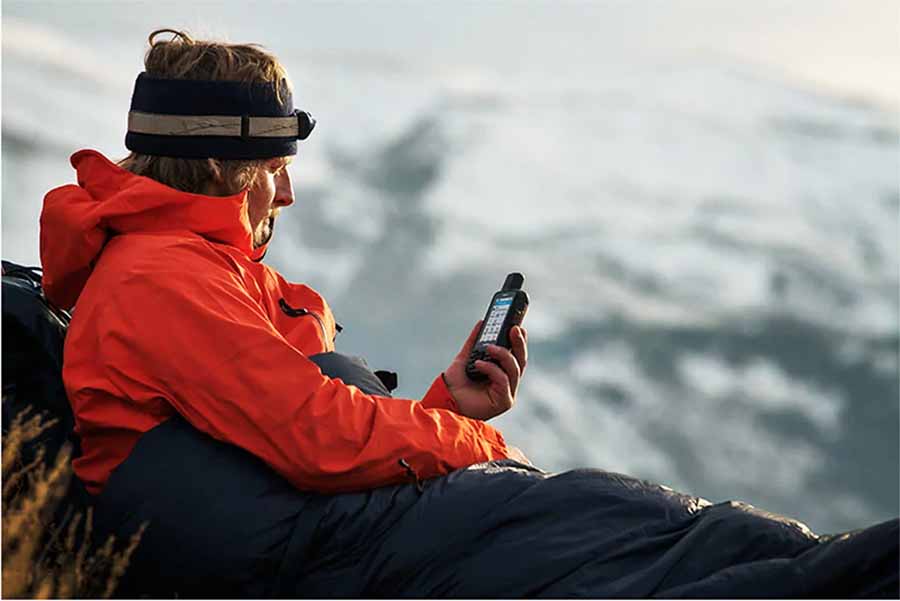 For 2020, the adventure watch category is expected to continue to grow, driven by further innovation and new utility. Pemble added, "We also believe that InReach will continue to grow as more people appreciate the convenience and life-saving potential of two-way remote communication."
Marine Segment Boosted By Chartplotters
Revenue from the Marine segment grew 22.3 percent in the fourth quarter to $115.8 million driven by its product lineup of Chartplotters Advanced Sonars and the new Force Trolling Motor. During the quarter, Garmin expanded its flagship Chartplotter line-up with the new GPSMAP Plus series and the ECHOMAP UHD series.
Gross margin in the quarter in the Marine segment improved to 59.5 percent from 57.9 percent. Operating income jumped 154 percent to $21.7 million from $8.5 million a year ago.
For the year, revenues rose 15.2 percent to $508.9 million. Operating income surged 73.4 percent to $109.9 million.
Pemble said the Marine segment during the year saw a strong response to the launch of its Panoptix LiveScope sonar system. Garmin's electric trolling motor, a new category for the Marine segment, was also successfully introduced.
"Looking forward, interest in our products remain very strong entering the 2020 boating season," said Pemble. "In addition, our market share in the OEM category will grow as some of the most respected boat brands adopt our products as standard equipment on their 2020 models. With this in mind, we anticipate revenue from the marine segment will increase approximately 10 percent for the year. Outdoor delivered another strong year of product achievements and revenue growth. During the year, we launched the MARQ luxury watch series, shown below, and we completely refreshed the Fenix adventure watch series. We also introduced versions of the Fenix with passive solar recharging technology which has resonated positively with the market."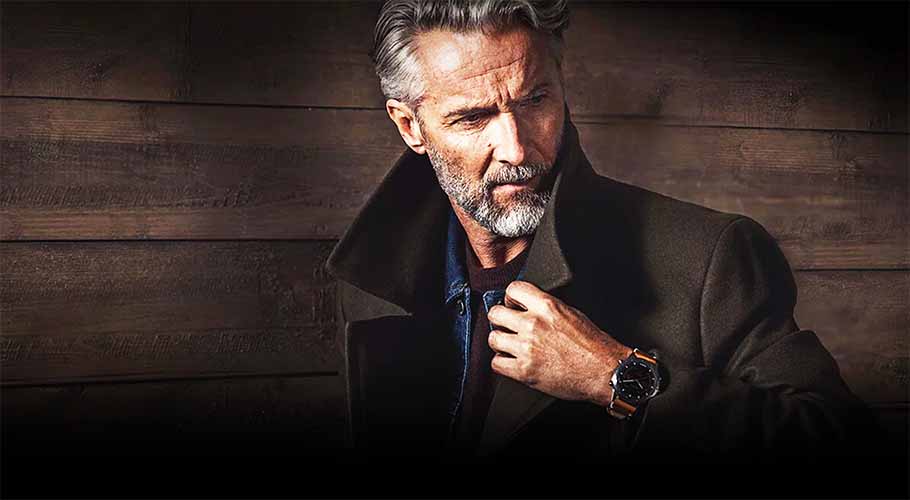 In its two remaining segments, revenue from the Aviation segment grew 22 percent in the quarter to $193.1 million. The Auto segment recorded a decline in revenue of 15 percent during the quarter to $126.0 million, although the negative trends are expected to moderate as contributions from specialty categories increase and previously-announced OEM programs contribute in the back half of the year.
For 2020, Garmin expects revenue of approximately $4.0 billion, representing a gain of 6.4 percent. By segment, 10 percent growth is expected in the Fitness, Outdoor and Marine segments. Flat growth is expected for Aviation and a 5 percent decline for Auto. Full-year proforma EPS is projected to be approximately $4.60, up from $4.45 recorded in 2019. The guidance was above Wall Street's expectations calling for 2020 EPS of $4.34, and revenue of $3.83 billion.
Photos courtesy Garmin