At Hanesbrands Inc.'s recent 2021 Investor Day, Jon Ram, group president, global activewear, highlighted four key "actions" designed to grow the Champion brand another $1 billion in sales globally over the next three years.
At the event, Hanesbrands revealed a plan for Champion to become a $3 billion global brand by 2024, representing a 14 percent compound annual growth rate (CAGR) from projected 2021 sales of approximately $2 billion.
At the event, Ram highlighted the four growth drivers:
Forge deeper connections with consumers,

Create compelling products,

Focus on growth in key geographies, and

Expand channels.
Ram said Champion overall benefits by taking a unique approach to the category.
"Champion competes in the land of giants, but we're not trying to copy the competition. We're forging a separate path. We're confident in the market we want to serve. And we've embraced a challenger brand mindset."
The unique approach starts with how the brand defines sport versus other brands.
"Sport is first and foremost about having fun, being playful and including others, but hey, when the competition heats up, we'll also rise to the occasion," said Ram. "We know the benefits of sport extend beyond the physical competition. We believe that champions are defined by how they carry themselves in sports, play and in life pursuits."
To capture the essence of Champion as a brand, Hanesbrands created a new brand platform, "Be Your Own Champion," that shares both a sport and lifestyle positioning.
Ram said, "Our research confirms that consumers view Champion as meeting both their sport and lifestyle apparel needs. We're focusing on this intersection point, the point where sport and lifestyle meet a point where we see tremendous opportunity for growth."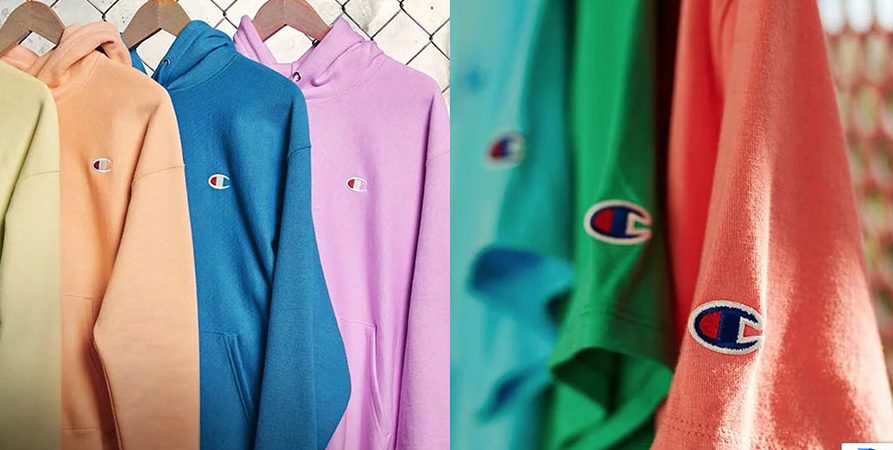 Forge Deeper Connections With Consumers
The "Be Your Own Champion" positioning supports the brand's first action to drive growth," Forge deeper connections with consumers."
Over the last year, Champion conducted market segmentation research in its" must-win markets" and identified three activewear consumer segments that formed the foundation of the Champion's go-to-market strategy: Stylish Athletes, Trend Lovers and Culture Curators. While making up just over half of the activewear market, the three segments are the most engaged in the category and account for almost 70 percent of sales.
Stylish Athletes are the highest proportion of Champion wearers, purchasing 30 percent of activewear at an annual per capita spend of $400. Their most important purchasing criteria are comfort, style and performance.
"Our products line up nicely with this wish list," said Ram. "They view Champion as athletic, approachable, bold and socially conscious. With this group, our goal is to get them to extend their purchases."
Emphasizing and communicating Champion's commitment to sustainability also resonates with the Stylish Athletes segment.
The Trend Lover consumer segment represents the highest number of new Champion wearers. The segment represents about 20 percent of activewear buyers with an annual capita spend of about $360. Their most important purchasing criteria are value, brand and style. Said Ram, "They tend to see Champion as both casual and athletic, approachable and cool.
What's our opportunity with Trend Lovers? To continually capture their enduring love for the brand as we innovate in sweats and beyond."
Finally, Culture Curators have the highest affinity for the Champion brand with an annual capita spend of $450. The group makes up 20 percent of activewear sales. Their most important purchasing criteria are limited editions, style, comfort and brand. Said Ram, "They appreciate the collaboration with other culture icons. They rate Champion as the highest on cool, fashionable, trendy, and inspiring. It's a brand they're proud to wear."
He added that Culture Curators are early adopters, which means they're the first to try new styles and products. Ram said, "Our goal is to ensure a robust flow of new, innovative products for them. We see a big opportunity to grow this segment and scale what we learn from them to motivate our larger segments."
Creating Compelling Products
The second action, "Creating Compelling Products," seeks foremost to build on Champion's strong positioning in the sweats category.
"Since sweats are the gateway of our product strategy, it starts with owning the sweats category," said Ram, pointing to the popularity of the brand's iconic Reverse Weave product range.

Ram noted that sweats represent 19 percent of all activewear purchases in Champion's key markets, and that percentage is only going up. Champion continues to drive innovation within sweats with recent successes, the Gamer Hoodie and Defender Series collections, generating strong consumer and media buzz.
Purchasers of sweats often return to purchase additional items across Champion's range, he noted. On Champion.com, about half of all first transactions are for sweats only. On their second visit to the site, a non-sweats item is purchased more than 40 percent of the time. Said Ram, "This demonstrates the power of the brand to attract new consumers, the power of our sweats to create loyal Champion customers and the power of our product lines to generate additional revenue."
Ram noted that Champion's large presence across college campuses helps introduce the brand to "influential consumers" but also sparks innovation. Champion developed its successful women's Crop Top Hoodie after noticing how co-eds were altering their Champion hoodies.
Beyond sweats, Champion sees strong growth opportunities across women's apparel, in innerwear, through collaborations with other brands, and in footwear.
Hanesbrands' research shows that women "love Champion's style, comfort and fit," creating opportunities in stylish tops, bottoms and outerwear. Champion's innerwear sales have more than doubled between 2018 and 2020, with significant growth potential seen in socks, underwear and loungewear.
Successful recent collaborations have included Coach, Super Mario Brothers, Muhammad Ali, fashion designer Rick Owens and Fan Control Football.
"Some of the strongest brands and designers in the world are eager to work with us," said Ram. "We have clear objectives for each partnership, which includes storytelling category expansion, reaching consumers where they're consuming content, and amplifying our brand voice."
In footwear, Champion has seen strong performances in the U.S. and Europe, focusing on the "athletic-inspired lifestyle footwear" category. Its key partner in the Americas is BBC. Belle International will launch Champion footwear in China in June.
Focus On Growth In Key Geographies
Of the $1 billion targeted incremental growth expected over the next three years, half is expected to come from North America, one-third from Asia and the remainder from Europe.
"To win, we will go to market according to the needs of each region through a combination of digital and wholesale distribution partners," said Ram. "We're also further developing our segment and supply chain to become faster and more flexible to enable growth through speed to market, leveraging our design and development centers and quickly responding to consumer trends."
Champion sees a "significant opportunity" in Asia, particularly in China. While the three segments Champion is targeting – Stylish Athletes, Trend Lovers, and Culture Curators – represent about half of the activewear market globally, they represent 87 percent of the activewear market in China.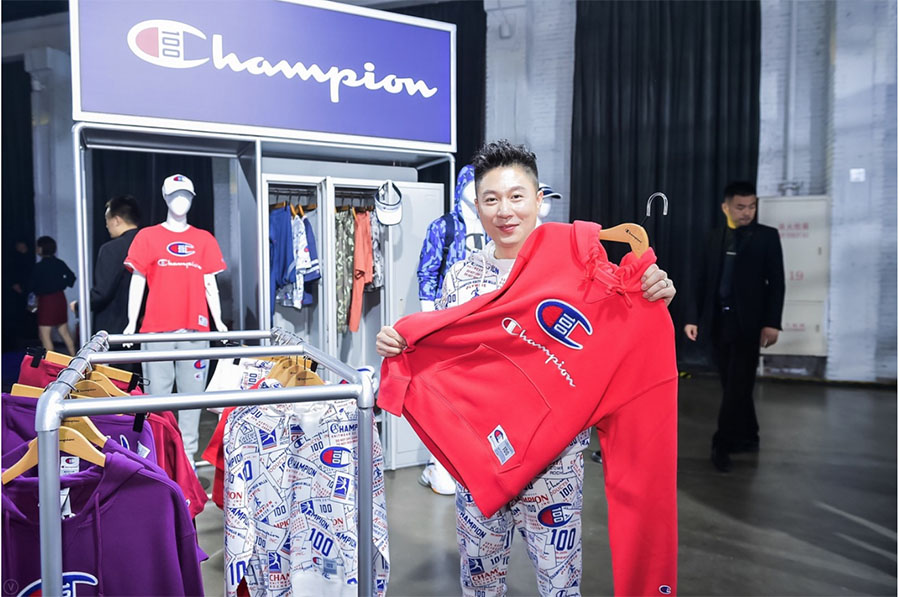 "Up until about two and a half years ago, Champion had a minimal presence in China," said Ram. "We are taking a deliberate and purposeful approach to this market, working with local experts. "As a result of those initial efforts, Champion's brand awareness in China has jumped from 39 percent in 2019 to 57 percent in 2021.
In South Korea, a similar distribution partnership has formed with LF Corporation. Said Ram, "Collectively, we are looking forward to accelerating our market penetration and working with our partners."
Expand Our Channels
Champion's direct-to-consumer channels are expanding rapidly, with Champion.com expected to represent a quarter of the brand's U.S. business by 2024. Thanks to an emphasis on improving engagement and attracting new consumers, Champion.com sales in the U.S have grown 85 percent over the last year. In Europe, over the same period, Champion.com sales vaulted 65 percent.
Ram said, 'Our channel strategy is focused on meeting consumers where they want to interact with us. We'll work to grow in-store and online, constantly improving our product merchandising and branding."
Photos courtesy Champion