By Thomas J. Ryan
Findings from a special COVID-19 edition of the North American Camping Report compiled by Kampgrounds of America (KOA) in late April indicate that travel limitations and overall caution due to COVID-19 are drawing more campers and first-time campers to the outdoors.
The survey of approximately 4,000 U.S. households taken from April 27-30 shows camping is likely to gain strength in the latter part of the season as COVID-19 restrictions ease. The rebound can largely be attributed to camping providing a safe, accessible way to return to the outdoors while still maintaining acceptable social distancing standards.
KOA wrote in the study, "Interest in camping has grown steadily for the past decade adding millions of new camping households each year as measured by the annual North American Camping Report. As more people search for safe, affordable vacation options closer to home due to the COVID-19 pandemic, it's anticipated that the interest in camping will continue to grow at an accelerated rate."
The survey explored two subsets of leisure travelers: Campers who include camping as part of their trips and Non-Campers who are leisure travelers but don't camp. Prospective campers are travelers who did not camp pre-COVID-19 but said they are interested in camping.
Among the findings:
When asked about their travel plans for the remainder of 2020, 41 percent of Campers said they still plan to take their planned camping trips, 13 percent have canceled or will likely cancel, and 13 percent will postpone;
Once it is safe to travel, it's likely the camping market will get a greater share of leisure travelers' trips in 2020. Nearly half of leisure travelers who camp said they will replace one of their canceled or postponed trips with a camping trip (47 percent). Travelers who don't camp said they will replace a canceled or postponed trip with a road trip or a hotel/resort trip (34 percent each);
Among all leisure travelers, prior to the pandemic, camping accounted for 11 percent of all trips while post-COVID-19. Camping is likely to account for 16 percent;
Campers are most likely to say that their first trip, once restrictions are lifted, will be a camping trip (29 percent) while Non-Campers are most likely to say they will take a road trip (30 percent); and
Half of the Campers rank camping as the safest type of travel once restrictions are lifted — this increases to 72 percent among Baby Boomer Campers. In looking at leisure travelers overall, including those who do and those who don't camp, Boomers also rank camping as the safest type of trip (46 percent).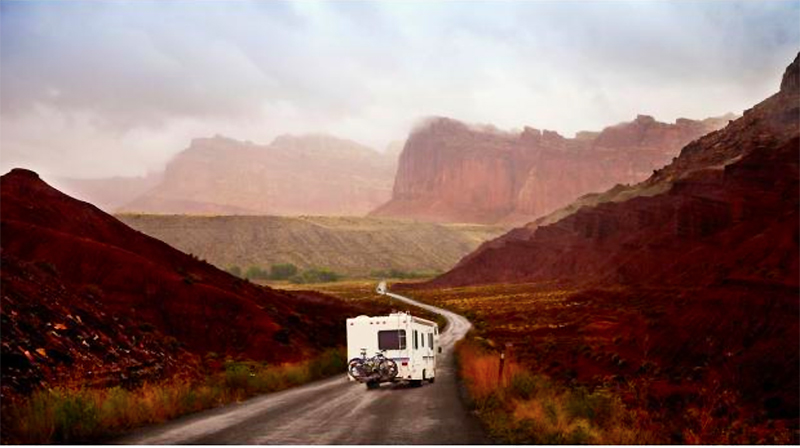 When They're Ready To Go
When asked how long it would be before they go camping after restrictions in their area are lifted, 21 percent of Campers felt it is safe to go camping now, while the majority (54 percent) said within 1-to-2 months. Of the Campers who plan to go camping as their first trip after restrictions are lifted, 3-in-10 said it's OK to go now and, overall, 57 percent said they would go within a month.
Campers site work status (33 percent) and finances (26 percent) as the top barriers for their ability to camp, or to camp more, once restrictions are lifted.
How People Will Return To Camping
Smaller group sizes are one expected change as people return to camping. Campers surveyed said they are likely to go camping with fewer people compared to last year with 31 percent planning to camp with two people (compared to 25 percent in 2019), and 36 percent planning to camp with 3-to-5 people (compared to 41 percent last year).
Nine out of every 10 leisure travelers (and 95 percent of Campers) feel that it is reasonable to have at least some measures in place to limit contact with others.
When asked which measures they felt are reasonable to limit exposure to COVID-19 at public parks and campgrounds, nearly half of Campers (47 percent), as well as nearly half of leisure travelers overall, agreed that limiting the number of people on a trail is reasonable. Prospective Campers believe that limiting group sizes (48 percent) and requiring masks (39 percent) in certain areas is also reasonable; and the likeliness to agree increases with age.
70 percent of Campers said they plan to camp closer to home than they did before COVID-19. Campers (68 percent) also said they are more willing to travel to less popular locations to avoid overcrowding in places such as national parks or national monuments.
With concerns over the safety of communal facilities spiking from COVID-19, the importance of having a private bathroom in a cabin or RV is now very important to Campers (63 percent of current campers and 44 percent of prospective campers). About half of Campers and Prospective Campers said the availability of private bathrooms in a cabin or RV would influence where they stay
Health and safety concerns spiking from COVID-19 are also driving an increased interest in RV ownership. More than half of Campers (52 percent) said that they are now either somewhat (29 percent) or very likely (23 percent) to consider purchasing an RV. Cleanliness of accommodations at hotels or resorts is also the primary factor driving this interest, as Campers want to avoid communal facilities.
Bringing New Campers To The Market
One-third of leisure travelers who have not camped before said that they are now interested in camping. The top reasons Prospective Campers cite are wanting to spend time outdoors after staying home for so long (46 percent); camping is an affordable way to travel (41 percent); and it's easier to practice social distancing compared to other types of travel (37 percent).
The highest level of interest among Prospective Campers is among Gen Z (44 percent) and Millennials (45 percent). KOA's recent annual reports have identified an influx of new, younger campers to the market in recent years.
Outdoor's Growing Appeal
The pandemic has impacted travelers' views toward nature and experiencing the outdoors — 43 percent of leisure travelers said spending time outdoors is now more important as a result of the pandemic.
Travelers (60 percent) also feel it is more important than ever for kids to spend time outdoors (31 percent have always felt it is important for kids to spend time outdoors). Of travelers who said they plan to take kids camping for the first time when restrictions lift, two-thirds (67 percent) said their experiences have increased the importance they place on kids spending time outdoors.
Once restrictions are lifted and they feel comfortable going out camping or experiencing the outdoors again, Campers are most likely to want to explore (69 percent), be able to relax (67 percent) and be in the outdoors to clear their mind (66 percent). Among all leisure travelers, spending time outdoors with family ranks the highest in terms of what they're looking forward to most once they feel it's safe to travel again, cited by 29 percent. Among Campers, this increases to 37 percent.