Big Agnes is a small brand doing big things. Since its founders' initial, back-of-a-napkin dream of designing a sleep system, the Steamboat Springs, CO-based company has built better gear for sleeping in the backcountry, testing its wares in the mountains of its backyard, competing and thriving alongside much larger brands for 20 years. It's also engaged in sustainability initiatives, with a line of solution-dyed fabric tents, using 100 percent recycled insulation in most of its sleeping bags and using TwisterCane closed-cell foam in its sleeping pads. 
Bill Gamber, co-founder and president, Big Agnes, updated SGB Executive on the brand today, the camping category and its sustainability initiatives post-COVID.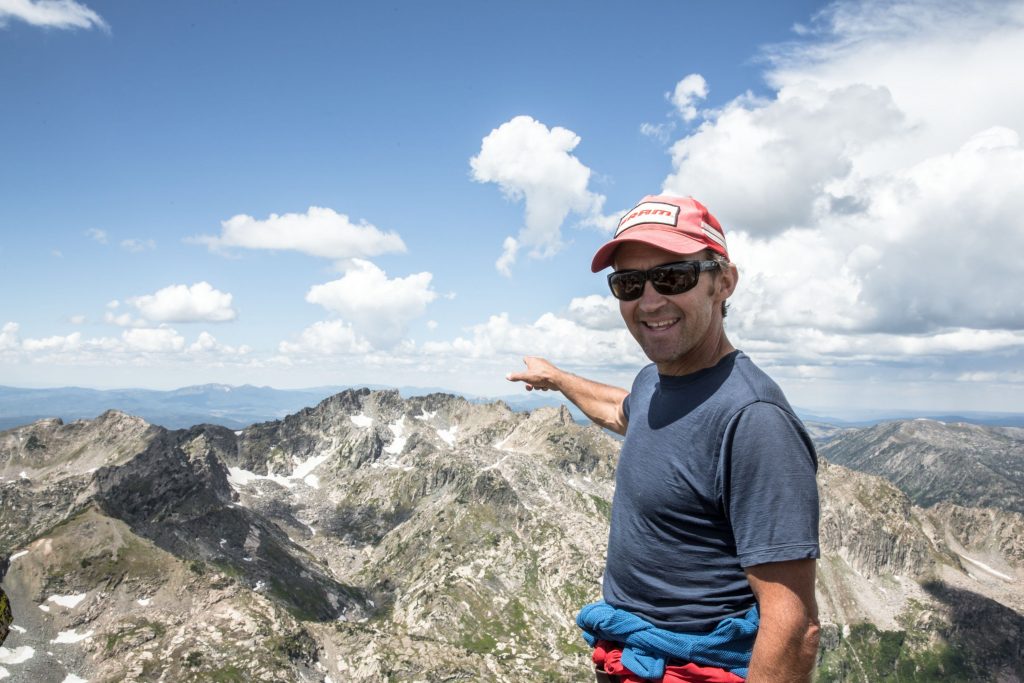 Tell us about your 20th anniversary? Did you think you would be at it this long? It's been a wild ride for sure. But, of course, since we launched with a loose plan written on the back of a beer-stained napkin, we can't say we thought things would go this well or for this long. But, as entrepreneurs, we've learned that you need to keep your finger on the pulse of the business at all times and pay attention to details but keep it fun at the same time.
How has the industry changed since you co-founded the brand? It's changed in many ways, some positive and some created challenges. We've seen the outdoor industry grow from political lobbying and environmental action to expanded categories of gear to growing the base of outdoor enthusiasts, and much of that has spilled over to the camping gear category. The availability of new material options with more sustainable attributes or improved performance and durability has increased, and consumer interest in these materials is also up. Customer demand for high-quality gear from a reputable brand that stands behind its product will never disappear.
What has it been like being a smaller, independent brand surrounded by much bigger companies? Being smaller and nimble has allowed us to push product innovation and make decisions that many larger companies wouldn't do or take years longer. We have a great team, and they work hard to help make things happen when resources are tight or when we're doing something for the first time. Building relationships with vendors and suppliers is also critical, and we're proud that we've worked with some partners for our entire history. Finally, having a knack for following gut instincts and then rallying the team around a new goal or project is critical when you're smaller.
To what do you credit the brand's success? We couldn't have made it 20 years without hard work by our team and supply chain partners coupled with crazy determination mixed with some luck. Everyone who achieves some level of success in life says the same thing, but it's true. We hit a point a few years where our customers, retail store buyers and gear testers told us that they liked our products, would buy them or review them favorably, and a lightbulb switched on. It's hard to explain, but when you feel like things are working, you want to work that much harder to continue growing the business and increasing awareness of your brand and products.
What are some new technologies and designs that you're most proud of? In no particular order, we're proud of our award-winning Air Chamber sleeping pads, mtnGLO tent collection, solution-dyed fabrics tents, transitioning to 100 percent recycled insulation on many sleeping bags several years ago, our new Sidewinder and Torchlight sleeping bags, and now using TwisterCane closed-cell foam in our sleeping pads.
Do you have new technologies or products in the pipeline? We're introducing a new product category in Spring 2022. A lot of work has gone into the product development and launch planning for it, so we're excited about that. There are also many different new or more sustainable materials available now, or coming down the pike, that it's exciting to be in the gear segment of the outdoor industry.
How big of a hit was your mtnGlo tent line when it launched? Incorporating lights into tents was a fun project that met a practical need for ambient lighting in tents. We love it when we can figure out how to address uncomfortable camp scenarios, like blinding a tent mate with a headlamp that needs a comfort solution. From there, we work internally and with our partners on a practical solution that is marketable. The launch of mtnGLO tents was a big hit and a big deal for the brand.
You used to distribute another camp furniture line. Once that relationship ended, how hard was it to launch your line? It wasn't an easy transition, but we've bounced back. Building our camp furniture line from the ground up and delivering product to our consumers in a more compressed timetable than usual was a massive effort, but our team did a great job. We didn't skip a season, and our customers are really happy with our line, so that's what matters.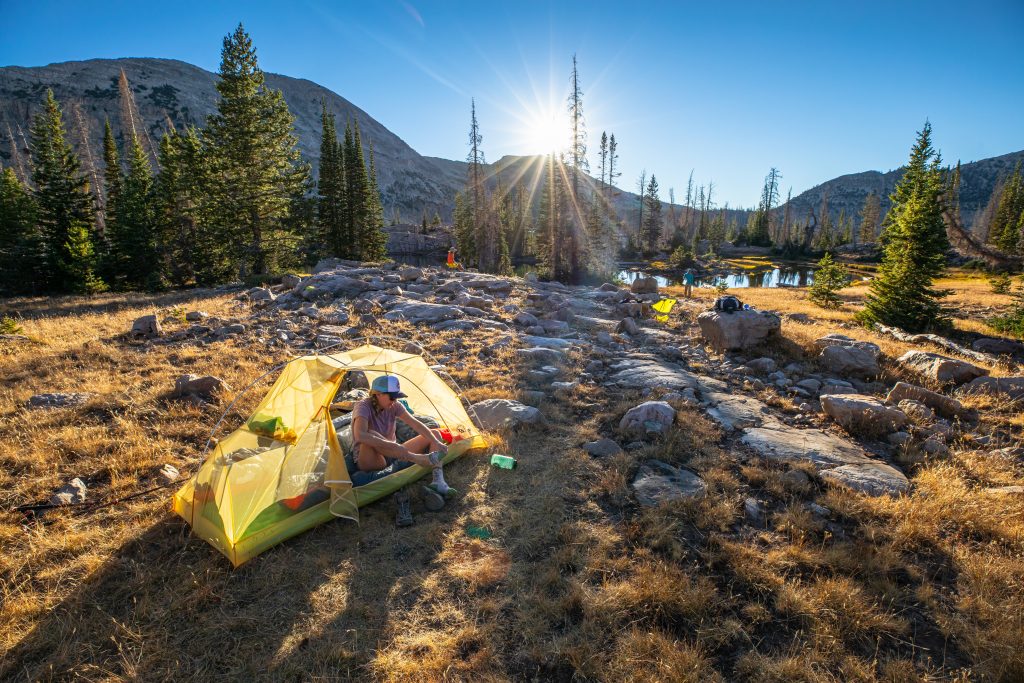 In 2015, Big Agnes introduced apparel. How big a part of the business is the category today? Our insulated apparel collection isn't a large part of the business, but it's important to us. It shares many design and material attributes with our sleeping bags, so there's a lot of crossover in product design and development. We live in the mountains, so our staff, friends and families need to stay warm, too, so it makes practical sense too. We also like the branding and exposure year-round, which isn't easy to do when you're primarily selling warmer season gear. It's a very crowded segment of the market, but we're okay with it growing at a modest pace.
Let's talk COVID. The shutdown came right when you were moving into your new headquarters. How hard was it to deal with? This past year has been a wild ride for so many of us, and the health of our staff, partners and customers is most important. That said, we had to vacate our former headquarters, renovate our new facility downtown and move in by May 1, so it added another layer of stress on top of the pandemic. Thankfully, local construction continued, and many of us spent late nights cleaning up to help keep our contractors on their timelines. The majority of our crew is either back or planned to transition back in the coming months.
Did you suffer supply chain and/or inventory issues? Like many outdoor industry companies, we've experienced a wild year as material supply, manufacturing and shipping delays impacted our business. Global demand for our products is at an all-time high, and a team of folks here are working daily to help keep inventory flowing. We've experienced significant delays with some products, but we're starting to catch up.
You partnered with your retail shops by launching a contest in May to give away a bag and pad to increase floor traffic. How important is your specialty dealer network? We're super pumped about celebrating our 20th anniversary this year, and we couldn't have done it without our specialty retail partners and their staff. The contest was a fun way to work with some key retailers, generally smaller independent shops, and their customers to celebrate this milestone. 
How important are sustainability and conservation to Big Agnes? We've been focused on incorporating more sustainable materials into our products for years, but this year marked a big change. We recently joined OIA's Climate Action Corps because we think it's important for our industry to work together to address climate issues and sustainability. And as a smaller brand with fewer resources, it provides a framework and tools for us to measure our current impacts and help us set future goals. New product innovations such as tents with solution-dyed fabrics and a sleeping pad made with sugarcane extract in a carbon-negative process (the TwisterCane) will help reduce energy, wastewater and chemicals. These initiatives fit into a larger plan to measure what we can and more accurately set future goals while working to reduce our impacts now. We're also donating a portion of sales from our new chair prints to conservation organizations and adopted 75 miles of the Continental Divide Trail, so conservation and stewardship are very important to us as well. It's our responsibility to help protect and maintain the areas that campers are using. It's a full-circle thought process. We need public lands that are maintained and protected for our customers to get out and use. We also see it as a way of promoting conservation and stewardship across the camp industry.
How hard is it to manufacture sleeping pads from sugarcane, and what are your carbon savings? We're thinking about sustainability holistically, from where and how materials are made to what they're packaged and shipped in. The sugarcane resin used in our TwisterCane pads is produced through a process that removes carbon from the atmosphere and sourced using Proforest standards. There are shipping ramifications that can offset some of these benefits, but we still believe that sourcing materials with more sustainable attributes are best.
As one of the first tent manufacturers to use solution-dyed fabrics, how does the process protect the environment, and how difficult was it to implement? Producing solution-dyed material has a 50 percent reduction in water and an 80 percent reduction in energy and chemicals than a traditional fabric-dying manufacturing process. The outcome is a fabric that's also more resistant to UV damage. As a result, we use less water, energy, and chemicals to make tents that will last longer for our customers. We decided to make some of our most popular tents from solution-dyed material to have an immediate positive outcome.
What is unique about your latest Sidewinder sleeping bag? The Sidewinder SL and Camp sleeping bags are more comfortable for side sleepers with a long, ambidextrous zipper that stay out of the way when sleeping on your side and when rolling from side to side. The Sidewinder is another example of an uncomfortable camp scenario that we recognized and brought a comfort solution to.  
Where will your energies and focus be directed over the next couple of years? We kept the pressure on product development during the pandemic, so we have great products coming out in the next few years. Our energy and focus will be on product innovation and sustainability and growing global brand awareness, and meeting our customer's demand for great gear that's comfortable, durable and performs well whether it's in the backcountry or front country.
Photos courtesy Big Agnes