The Burnie Glacier Chalet is situated in the Howson Range of the Coast Mountains, near Smithers, BC. Owner/Operator, Mountain Guide and Avalanche Professional, Christoph Dietzfelbinger, pictured below, built the chalet with the permission of the Wet'suwet'en people.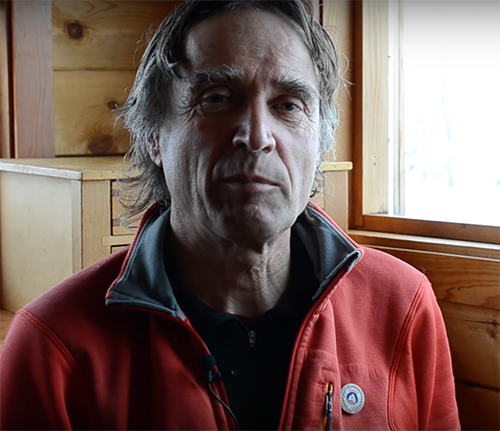 The Howson Range is very complex terrain, with lots of glacier travel mixed with alpine passes and treed gulleys. Storms blow in and the weather can vary from mild to extremely cold. Built entirely by volunteers, the chalet has everything a person needs to be comfortable. Heat, shelter, water, a sauna, sleeping rooms, an outhouse, and a wood cookstove from which chef Monika Loschberger, pictured below, pulls apple torte, spätzle, gourmet soups and roast chicken together for twelve people.
The Wet'suwet'en people have a word that describes what it means to be part of the natural world and the cycle of life. Yinta means connectedness. This is what happens at Burnie Glacier Chalet Winter Hut — Alpine Magic.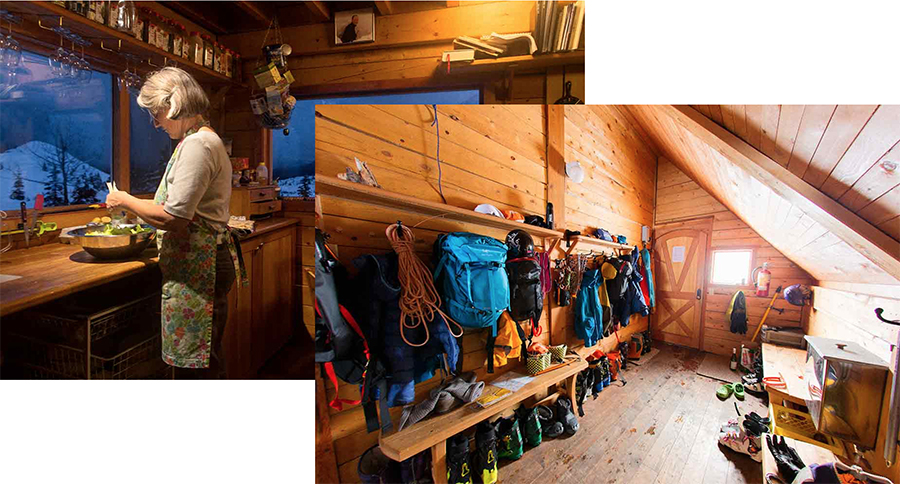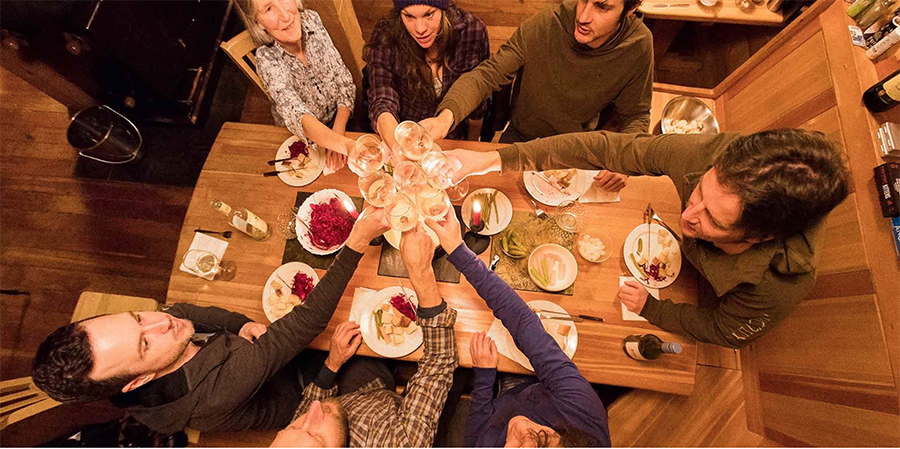 Watch the video below that captures the spirit of the hut and the grandeur of the mountains.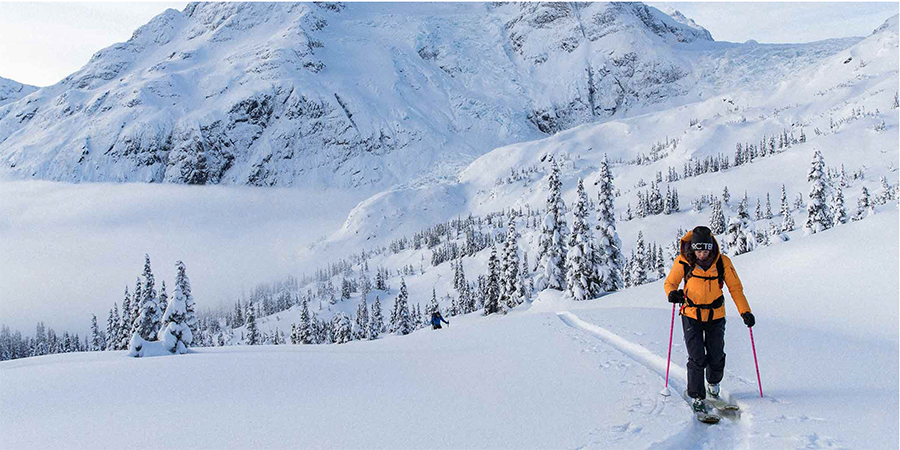 Photos courtesy Burnie Glacier Chalet and Arc'teryx