By Eric Smith
Compass Diversified Holdings (CODI) saw its two primary brands in the outdoor and sportsman's space—5.11 and Velocity Outdoor—head in different directions during the second quarter.
"We continue to see improvement in 5.11's financial results, which exceeded our expectations," CODI CEO Elias Sabo said on this week's earnings call with analysts. "Our remaining subsidiaries are performing largely in line with expectations. However, our Velocity Outdoor subsidiary continues to be impacted by current challenges in the outdoor industry and has performed slightly below expectations thus far in 2019."
Click here to read CODI's earnings report.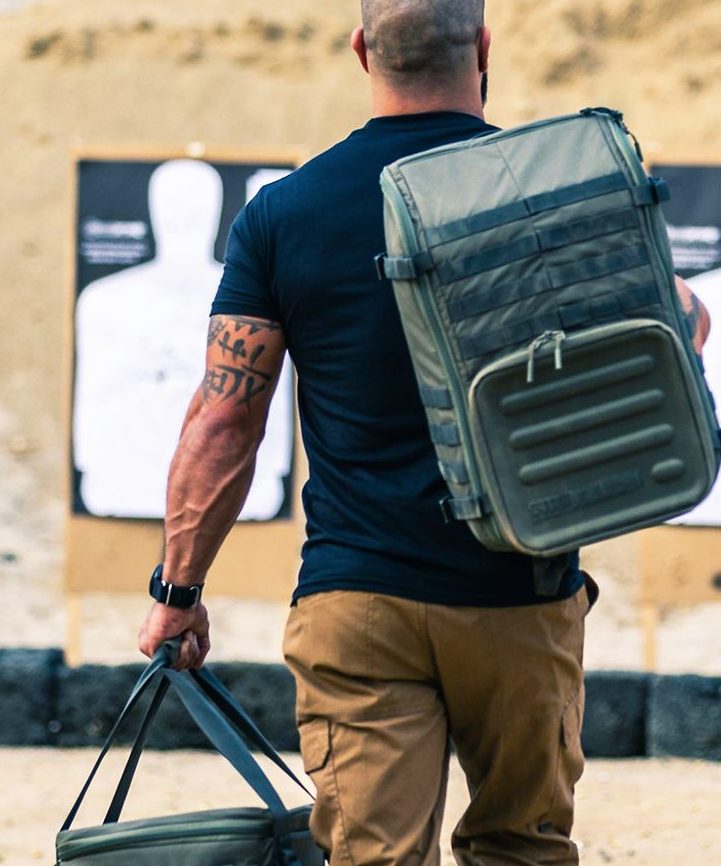 Tactical brand 5.11, which Westport, CT-based CODI bought in August 2016 as a platform company, saw continued improvement in operational efficiency as it makes progress against the corporate parent's strategic roadmap, executives said this week.
In the second quarter, 5.11's sales grew 10 percent while adjusted EBITDA jumped 43 percent, both of which were up from first -quarter improvement of 5 percent and 41 percent, respectively. EBITDA grew 280 basis points to 12.1 percent, thanks in part to a recent warehouse and ERP overhaul but nowhere near what CODI thinks 5.11 can achieve, Sabo said.
What's more, according to Pat Maciariello, partner and COO, Compass Group Management, 5.11's relatively new leadership team of CEO Francisco Morales, executive chairman Matt Hyde and CFO Jim McGinty "is doing an exceptional job."
"The company continues to execute against a growth plan in the consumer lifestyle segment while maintaining its aspirational appeal in the professional segment," Maciariello said. "Consistent with our strategic goals, the company derives 50 percent of its domestic revenue from its consumer lifestyle segment in the second quarter 2019 and 49 percent on a year-to-date basis with our direct-to-consumer business growing fastest within the portfolio."
One example of 5.11's fast growth is in its retail expansion. The brand a few days ago announced it would open its 50th company-owned retail store in Fort Bliss, TX, this week. The new locale marks the completion of an initiative established five years to launch and expand company-owned retail stores across the country, aiming for 50 stores by the middle of this year.
"It used to be that you couldn't buy 5.11 pants unless you were training with a government agency," Morales, who is also the company's co-founder, said in a statement. "Our retail stores are an ideal destination for people from all walks of life to come and experience 5.11 clothing, footwear and gear. Our products are specially engineered for first responders and the military to be functional, comfortable and durable, and through our 5.11 retail stores, everyday consumers can benefit similarly from the innovation we inject into our products."
In 2017 and 2018, 5.11 opened an average of two stores per month, and in 2019, it has opened six stores. The brand said an estimated one to two store openings per month are planned for the remainder of the year and into 2020.
"Opening our 50th store this week celebrates an ambitious and sustainable streak of retail expansion," said 5.11's senior vice president of retail, Jeff Roberts. "5.11 stores offer professionals and consumers something beyond high-quality products to wear. The stores serve as a beacon for the first responder community and for the military, both active duty and veterans."
That retail expansion, plus a host of other operational marks the company has hit in 2019, sparked CODI's executives to give 5.11's performance a shout-out on this week's earnings call.
"We are pleased with the performance of 5.11 and believe this business will be our fastest growing subsidiary on a long term basis with the transformational potential to the entire CODI business," Maciariello said, adding that the company invested much of its $3.9 million CapEx spend on the brand during Q2.
5.11's growth was so notable that when Dave King, an analyst with Roth Capital Partners, asked if CODI would consider putting 5.11 up for an initial public offering, Sabo didn't blink.
"To the extent that we get the proverbial offer we can't refuse, everything is on the table," Sabo said. "Specifically, you mentioned would we consider an IPO of 5.11. I think if the valuation was right for that business and it was right in its history, that clearly is on the table as well."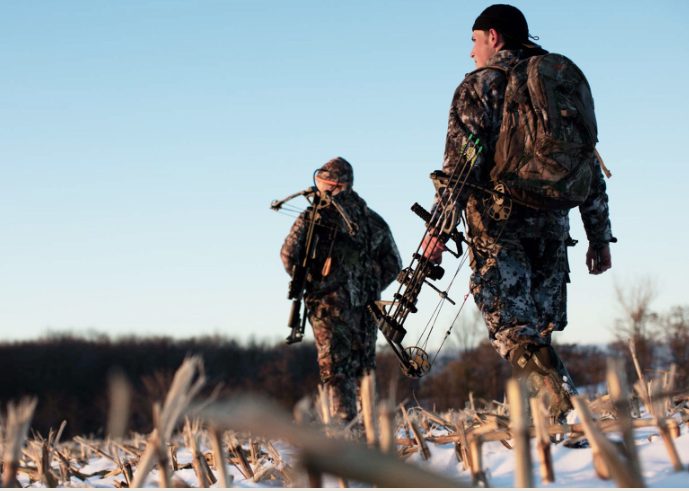 On the other end of the spectrum, fellow CODI asset Velocity Outdoor—which was rebranded from Crosman Corp. about a year ago—offset the gains that 5.11 notched last quarter.
Velocity Outdoor hit a couple of headwinds in Q2, Sabo noted, including the fulfillment of a large JROTC contract in the year-ago quarter. Also, the company had some stocking orders resulting from the 2018 acquisition of Ravin Crossbows that created some difficult comparisons.
The brand's consolidated pro forma subsidiary revenue and adjusted EBITDA for the second quarter of 2019 increased by 0.7 percent and 2.8 percent, respectively, compared to the second quarter of 2018.
But, Maciariello noted, "the negative comparisons for the Junior ROTC contracts are now behind us and Ravin stocking order comparisons are expected to last only through the third quarter of 2019."
With those headwinds in the rear-view mirror, CODI remains confident in a Velocity turnaround in the near term thanks to some recent organizational moves.
"Velocity has made some important operational progress, notably the integration of Ravin is tracking ahead of plan…," Maciariello said. "In addition, Velocity appointed Tom McGann as executive chairman. Tom is an exceptionally skilled leader and most recently was CEO of K&N Filters."
Shares of CODI were down 24 cents, or 1.3 percent, to $18.91 at market close Friday.
Photos courtesy 5.11, Velocity Outdoor