By Eric Smith
Last year marked an important milestone for 5.11 Tactical, the apparel and gear brand that Compass Diversified Holdings LLC (CODI) bought in 2016 for $400 million.
While the brand has been an important asset for CODI since joining the holding company's portfolio four years ago, 5.11 truly found its stride in 2019 and the fourth quarter, in particular.
The brand, which operates a growing number of owned-retail stores—it opened its 50th last year—in addition to its line of tactical gear and apparel, posted its second consecutive quarter of double-digit revenue growth and fourth consecutive quarter of double-digit EBITDA growth to headline CODI's Q4 and 2019 results.
Those accomplishments were attributable to a heightened focus on growing 5.11 through a comprehensive omnichannel strategy and steady investment up and down the brand over the previous two years, CODI CEO Elias Sabo told analysts on Wednesday afternoon's earnings call.
"During 2019, we started to realize accelerated value creation in our 5.11 subsidiary, capitalizing on substantial infrastructure investments we made in 2017 and 2018," he said.
Look for CODI to bolster the brand's standing in the marketplace throughout 2020 and beyond, Sabo added.
"The prospects for 5.11 are strong, and we intend to make additional investments throughout 2020 to further accelerate 5.11's growth," he said. "5.11 continues to surpass our expectations, producing 45 percent EBITDA growth in 2019. Under the leadership of Matt Hyde and Francisco Morales, 5.11 is executing its omnichannel strategy extremely well. We believe the company has significant white space and a long growth runway, and we will look to continue to invest in 5.11 to create even better consumer experiences across our channels. We have high conviction that 5.11 has transformational potential for our shareholders, and we will continue to invest to maximize the potential."
The brand's strength showed up throughout CODI's quarterly report. For example, net sales for the fourth quarter were $387 million, up from $370.9 million for the year-ago quarter, driven by
"This year-over-year increase reflects strong revenue growth at our branded consumer subsidiaries, notably 5.11 and Liberty, offset by declines in our niche industrial subsidiaries," said CFO Ryan Faulkingham.
For the year, net sales were $1.5 billion, an increase from $1.4 billion in 2018. Net sales for 2018 do not include net sales attributable to Ravin Crossbows prior to CODI's ownership.
Net income for the fourth quarter was $5.4 million, a vast improvement from the year-ago period when CODI reported a net loss of $6.5 million. For the full-year of 2019, CODI reported a net income of $307.1 million, which included $331 million in gains from sales of Clean Earth and Manitoba Harvest. That was up from a net loss of $1.8 million in 2018.
Also, cash flow available for distribution or reinvestment, which CODI refers to as CAD, during Q4 was $30 million, up 31 percent from $22.9 million in the prior-year period.
"The increase in CAD during the quarter was primarily the result of 5.11's strong operating performance, lower interest expense and management fees, offset by higher maintenance CapEx of our existing businesses and the loss of cash flow from our two divestitures in the first half of 2019," Faulkingham said.
The company's adjusted EBITDA in Q4 was $61.7 million, up $56.5 million for the year-ago quarter. Adjusted EBITDA for the full year was $226.1 million, an increase from $202.1 million in 2018. Adjusted EBITDA for 2018 does not include the results of Ravin Crossbows prior to CODI's ownership.
5.11 showed up in spending figures too, a sign that CODI is investing back in the business as it prioritizes the brand.
CODI in Q4 incurred $7.2 million of maintenance capital expenditures of its existing businesses, compared to $3.3 million in the prior-year period. Growth capital spending of $5.7 million in the quarter included supporting 5.11's long-term growth objectives. Growth CapEx in the prior-year quarter was $3.3 million.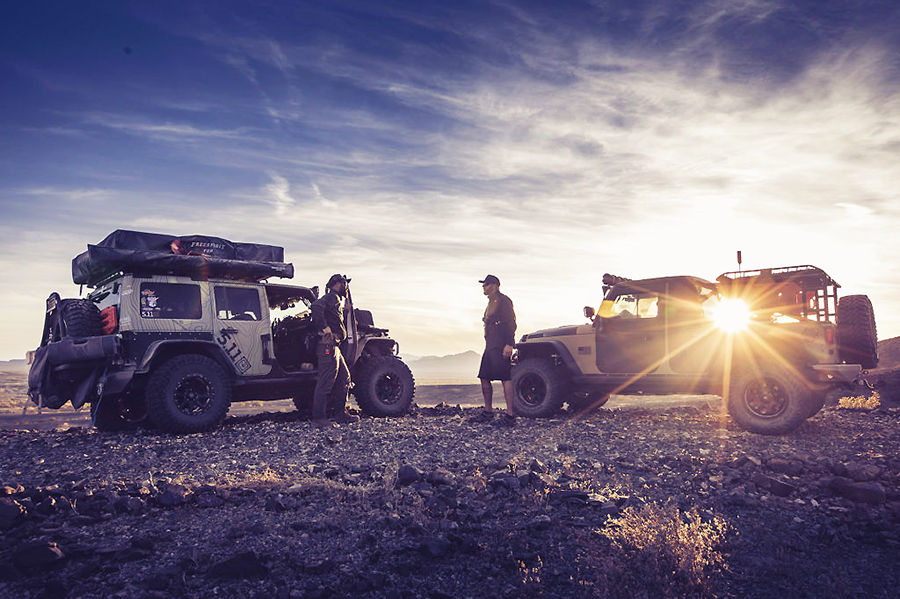 In 2020, CODI expects to incur maintenance capital expenditures of between $20 million and $25 million. And for growth CapEx, the company expects to spend between $10 million and $15 million, primarily at 5.11 "as we support its retail rollout strategy," Faulkingham said.
As for 5.11's margin profile, Sabo said the goal, of course, is to improve margins across the business, but technology investments will somewhat "mute" the brand's margin growth in 2020.
"We think that the company has still really strong top-line growth," Sabo said. "You see the top-line growth that we're experiencing right now. But I would say 2020 being a more investment year, I wouldn't expect a lot of EBITDA margin growth as we invest kind of heavily into some of these omnichannel experiences that are required."
Elsewhere in its portfolio, CODI continues to refocus efforts at another one of its sportsman's assets, Velocity Outdoor, whose brands include Crosman, Ravin Crossbows, Benjamin, Centerpoint Archery, Centerpoint Optics, Lasermax and Game Face Airsoft.
The parent company began a restructuring of Velocity Outdoor last year that included some new C-suite appointments.
"During 2019, we embarked on the restructuring of Velocity Outdoor, a key step in driving long-term value creation at Velocity," Sabo said. "While these restructuring efforts depressed Velocity's current financial performance, we are confident in both the fundamentals of the business and its leadership team, which was enhanced with the additions of industry veterans—Tom McGann as executive chairman and Kelly Grindle, as chief executive officer.
Photos courtesy 5.11 Tactical