By Thomas J. Ryan
At the NRF Big Show in New York City, Matt Blonder, VP, marketing and digital brand commerce at Reebok, conducted a deep dive into the development of Reebok Unlocked, the brand's recently-launched loyalty program. The process challenged many of the brand's assumptions about its consumers.
At the session on Sunday, Blonder said Reebok's overall aim in developing the loyalty program was to increase "brand love" and he believes forming strong connections with consumers has become more challenging, yet more critical.
"The retail landscape has changed dramatically since I joined the workforce 20 years ago," said Blonder. "The days of stack them high and watch them fly are long gone. And each day that we think that the democratization of the space has gone as far as you can possibly go, it ends up proving us wrong. For this reason, and a few other 800-pound gorilla reasons, it's imperative that we brands create deeper and more meaningful connections with our consumer each and every day."
For Reebok, the end goal with the loyalty program was to increase consumer engagement within the Reebok ecosystem. Said Blonder, "Doing so ensures that we can curate the relationship, have full visibility into how our different consumer segments feel, interact with our brand, and use our products. And, ultimately, it will help us connect with them in such a way that we can build the desired brand love and loyalty."
His team's ten-month journey developing the program was guided by three principles. The first was to tap all data and insights available to Reebok to make sure the program had a strong launch. Said Blonder, "We knew that we didn't have time to fail. Each day that we weren't meeting her where she was in the way she wanted us to meet her was a day we would never regain."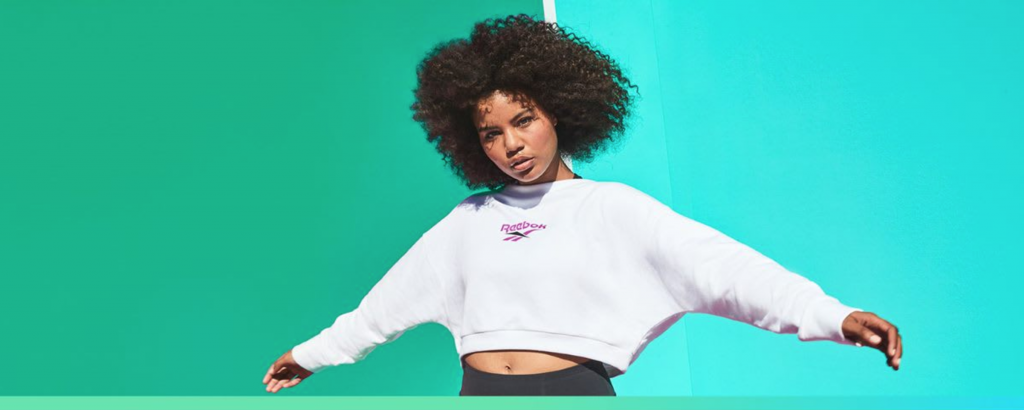 A second priority was to keep the program simple for members "and leave plenty of room to iterate and to evolve."
Finally, the program "could not set us on a dangerous and indefensible path of discounting. Rather, the program had to be based on accretive value for our consumer."
Data informed the design of the program and a break-through for Reebok was taking a pause during the development "to deeply test our hypotheses across a variety of segments." The move proved that many of the rewards and benefits that Reebok assumed would be most meaningful to consumers were not as much and some were missing. Said Blonder, "Through our tests that are both qualitative and quantitative, we were able to eliminate a good number of benefits that could have proven costly and very time consuming to manage and curate."
Insights were gained from breaking down Reebok's consumers into two groups that "held very, very different values from one another."
The first group is the traditional consumer and Reebok found she was most motivated by benefits such as "white glove customer service," early access to products, free training and nutrition plans, and access to exclusive events and experiences.
The second was Reebok's training community, which spans 160,000 verified trainers globally. Rewards the training community wanted turned out to be the biggest surprise for Reebok's marketing team. The assumption had been that trainers would value all of the benefits Reebok's non-training community valued, as well as the benefit of gaining access to Reebok's non-training community to help build their client base. Testing, however, found the key desire for trainers was personal and professional development, including certification and workshops.
The priority to make the program simple required the program "to be transparent and easy to understand, without caveats or exceptions." Signing up had to require no app download or additional collateral. Simplicity also meant the program reached all channels of distribution, including Reebok.com and the brand's stores. A goal is to bring the program into third-party partners like Foot Locker or Amazon.

Finally, Reebok Unlocked had to add accretive value to consumers' lives and the rewards from the programs focus on four different areas:
•Brand partner rewards
Members earn rewards from Reebok's numerous partners in the wellness space, including ProBar, Tulla and Follain. Said Blonder, "This tranche of rewards encompasses products and experiences that helps to amplify her fit and active lifestyle, introducing her to the best of what's new and next in the marketplace."
•Early access and exclusive products
The assess could be only 24 hours before the commercial launch or weeks before. Said Blonder, "Regardless of the time horizon, however, testing consistently shows that this benefit category is one of the most rewarding and motivating and inspiring for our consumers."
•Exclusive access
Members may earn VIP access to CrossFit Games, ringside seats at a UFC fight, visits to Reebok's Boston corporate campus for special events or introductions, and experiences with influencers and celebrities. Blonder said Reebok has found the access benefit "provides significant buzz for our biz."
•Career development
 Aimed at the training community, Reebok Unlocked offers ongoing career development, workshops, training and certifications.
Said Blonder, "This rich tableau of deeply-researched, benefit-based rewards has proven to be critical to what beame an incredibly successful launch."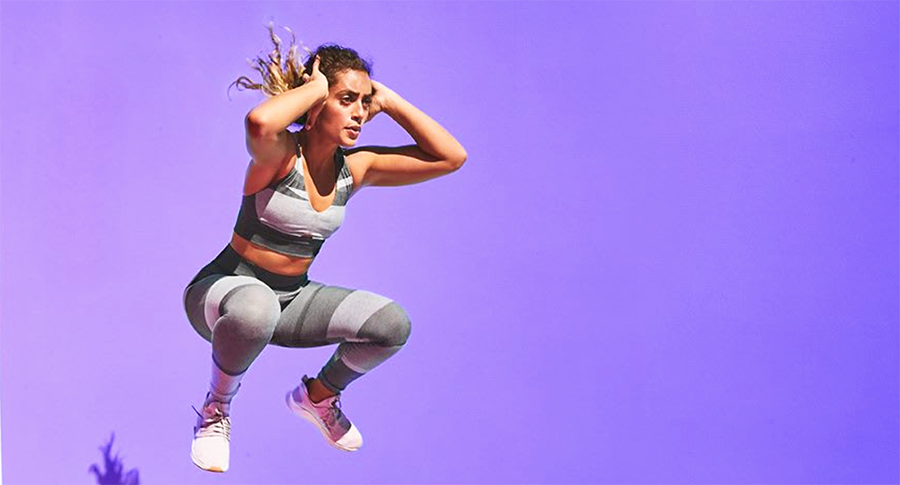 The program launched in March 2019 and reached over 2.5 million members within only the U.S. in its first six months. New-to-file members beat internal targets by over 220 percent. The program has rolled out to a second country and been translated into a second language. The worldwide rollout will take place over the next 18 months.
To date, purchase frequency for Reebok's non-training community is 10 percent higher versus those not in the program. More impressively, purchase frequency among trainers is up 117 percent versus trainers who have not signed up.
The goal of the program is to encourage consumers to further engage (and spend) with the brand and move up across the program's four tiers: Member, Insider, Premier, and Full Access.
Blonder said tier-rotation is moving at a healthy pace. Consumers in Full Access, the highest tier, have an average order value that is 80 percent higher than those in Member, the lowest tier. Units per transaction follow the same trend comparing both tiers. Purchase frequency for those in Full Access is 30 percent higher than for those in the Member tier.
Blonder added, "Most importantly, because of the data available to us and our ability to communicate in a meaningful way with our consumer, we're able to move more than 5,000 folks from one tier to the next every single week, driving significant improvements in business health and brand love and loyalty."
Photos courtesy Reebok