According to Sprout Social's "Creating Connection: What Consumer Want From Brands In A Divided Society" study, 72 percent of U.S. consumers cite government and political leaders as playing a significant role in dividing society — and they look to brands to fix it, through social.

The report found 85 percent of consumers who identify as liberal want brands to use social to help individuals connect with each other; 72 percent of those who identify as conservatives agree. While over half of consumers, 55 percent, said social media is a cause for societal fractures, 91 percent still believe in social media's power to connect people, and 78 percent want brands to use social to bring them together. Four out of five, 79 percent, agree brands are well positioned to connect people of varying backgrounds and beliefs. Half of all people across the aisle — 51 percent of conservatives and 54 percent of liberals — would like to connect with people who are different from them.

Sixty Percent Of Marketers Increasing Influencer Marketing Budgets in 2019
According to the Influencer Marketing Report from SocialPubli.com, 60 percent of marketers plan to increase their budget this year. The findings come from a survey of 150 marketing, communication, and public relations professionals across seven countries. When asked to select the marketing channel they believe delivers the most significant impact on ROI, influencer marketing was their top choice (35 percent), followed by SEO (29 percent), social ads (22 percent), SEM, (12 percent), and e-mail marketing (2 percent).  Marketers' top three main objectives for using influencer marketing include to increase brand awareness (26 percent), drive engagement with the brand (17 percent), and reach a new targeted audience (13 percent). The biggest challenges were seen as measuring ROI (28 percent), followed by verifying the authenticity of influencers and their followers (21 percent), and finding the most relevant influencers for campaigns (16 percent).
Majority Of Retailers Surviving, Not Thriving, In 2019
More than half (54 percent) of traditional retailers — including big box, department store, discount, and specialty retailers — said they are just surviving headed into 2019, according to the 2019 BDO Retail Rationalized Survey of 300 C-Suite executives. The survey's findings laid bare a clear distinction between the Survivors, retailers who report being stable and breaking even, and the Thrivers, who identify as profitable and experiencing robust growth. Survivors tend to avoid risk and are focused on keeping pace with traditional competitors, while Thrivers are making smart bets and focused on standing out from competition with exclusive offerings. An overwhelming majority of pure play e-commerce businesses (84 percent) say they are thriving, likely thanks to their lighter overhead and lack of dead store weight, while one-in-five department stores (9 percent) report struggling as they seek to optimize their physical assets and best compete with online offerings and attractive prices.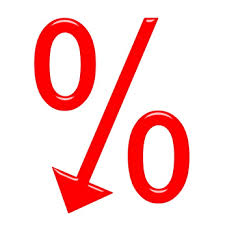 Markdowns Cost U.S. Retailers $300 Billion in Revenues in 2018
U.S. non-grocery retailers lost $300 billion in revenues due to markdowns in 2018, equivalent to 12 percent of their total sales, according to a U.S. retailer survey titled "Revealing the Hidden Costs of Poor Inventory Management" from Celect, a provider of predictive analytics and inventory optimization. Respondents cited inventory misjudgments as a primary markdown driver and barrier to selling at full price, accounting for more than half (53 percent) of unplanned markdown costs. Multichannel retailers had a lower propensity to sell inventory at full price, demonstrating the overbuying/underbuying inventory tightrope getting even more complicated with channel expansion. The majority, 86 percent, of survey respondents, identified specific ways in which advanced analytics could help their retail sector sell more product at full price. The study highlights the urgency for retailers to optimize inventories to effectively satisfy their customers and ensure their continued financial success.
Nearly 80 Percent Of Consumers Want A Personalized In-Store Experience
According to findings from the BRP (Boston Retail Partners) Consumer Study and the 20th Annual POS/Customer Engagement Survey Consumer Study, 79 percent of consumers indicated personalized service from a sales associate was an important factor in determining at which store they choose to shop. Of the consumer respondents, 64 percent are comfortable with retailers identifying them via their mobile phone when they enter a store, as long as it means they are offered a personalized experience. Yet the study found that 63 percent of retailers surveyed are unable to identify their customers prior to checkout and 20 percent can't identify them until after checkout or not at all. About half, (53 percent), indicated that personalization is one of their top customer engagement priorities for 2019. Said Ken Morris, principal at BRP in a statement, "In today's crowded and highly competitive market, personalization is a critical component for optimizing the customer's shopping experience."
Two-Thirds Of Retailers Said Omnichannel Retailing Is A Priority In 2019
According to the survey from Shopgate, 67 percent of retailers say omnichannel retailing will be a priority in 2019. The top benefits driving retailers to invest in omnichannel capabilities revolve around the customer, cost efficiencies, revenue, and competitive advantage. The five "Power Plays" Shopgate identified in its research were Bridge the Online and Offline Experience Gap Through Mobile, Create Upselling Opportunities Through BOPIS and BORIS, Create a Single, Cohesive View of Each Customer with Clienteling, Create Better Efficiency Through Omnichannel Fulfillment, and Target Customers Better at the Right Time and Place Through Geofencing. Shopgate is a provider of customer-centric commerce solutions.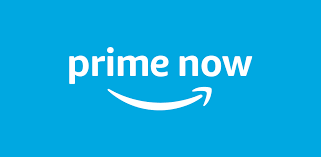 Retailers Focused on Converting One-And-Done Shoppers Into Recurring Customers
According to a study commissioned by Ordergroove, which specializes in relationship commerce, 83 percent of retailers surveyed agree that converting one-and-done buyers into recurring customers is very important for their overall retail strategy. Over half (54 percent) expect significant growth in revenue in 2019 and beyond from recurring customer purchases. Today, 65 percent of respondents offer subscription programs, an additional 22 percent are thinking of adding them in 2019. Said Greg Alvo, CEO, Ordergroove, in a statement, "Amazon's investments in programs like Prime for memberships, Subscribe & Save for subscriptions, Dash for IoT reordering and Alexa for voice reordering are all part of a master plan to build a recurring revenue business centered around the highest level of consumer convenience." Lead image courtesy Shopgate