By Eric Smith
Two of the biggest names in the active lifestyle industry will close their doors and their cash registers on September 20 to participate in the Global Climate Strike, an effort to raise awareness of the impact that climate change is having on the earth.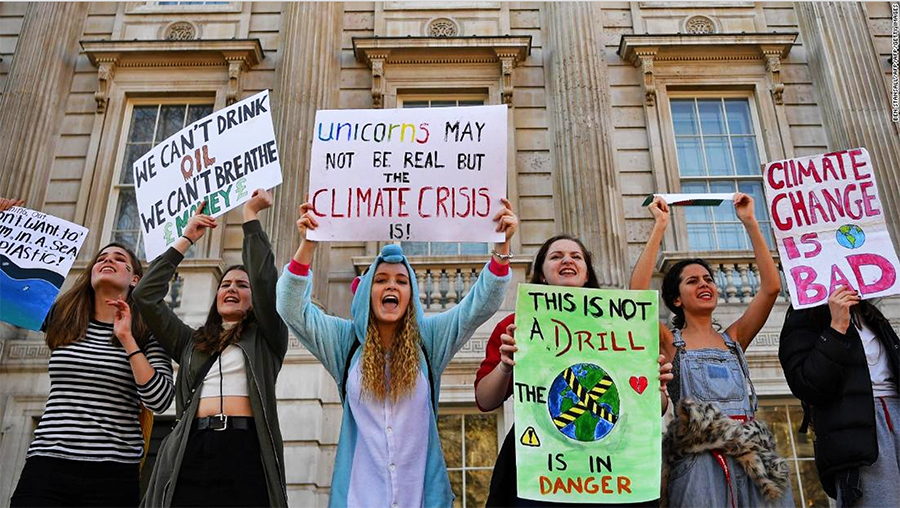 Burton Snowboards and Patagonia Inc. in recent weeks announced they won't open their retail stores, process online sales or otherwise engage in day-to-day business practices next Friday so company employees can join one of the Global Climate Strike events happening worldwide.
Burlington, VT-based Burton is closing all offices and owned stores on the day of the strike so employees worldwide can walk out and join nearby marches. Not even the company's website, burton.com, will take online orders but will instead redirect visitors to the Global Climate Strike homepage.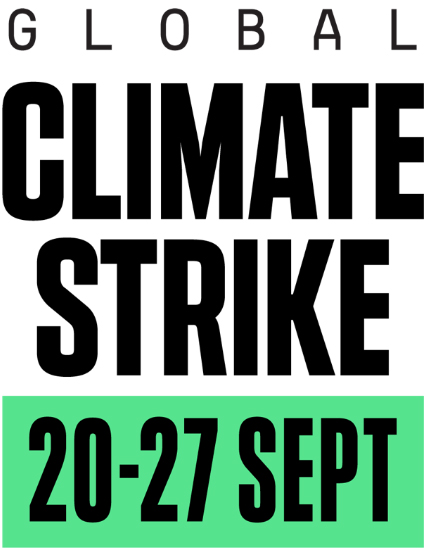 "I've been so inspired by Greta Thunberg and the students around the world who have used the weekly Fridays for Future protests to beg adults to pay attention to the climate crisis," said Donna Carpenter, co-CEO of Burton. "At Burton, we want to help preserve the winter outdoor experience for future generations, so I'm proud to have our company join Greta's movement. As Greta said, 'We're all in the same boat, so everyone should be concerned about this.'"
Ventura, CA-based Patagonia is taking a similar stand of sacrificing revenue for the cause. The company is closing retail stores during the strike (but will be open before and after)  so that companies and citizens can unite to "face extinction head-on," said Patagonia President and CEO Rose Marcario.
"The climate crisis is a human issue—affecting all of us," she said. "We are inspired by the youth activists who have led a global movement, and Patagonia is calling for urgent and decisive action for people and our home planet. On Friday, September 20, we will be walking out of our stores, striking with the youth activists and calling for our government to take action. There is no room in government for climate deniers, and their inaction is killing us. We invite the business community and all those concerned about the fate of our planet and humankind to answer with action and join us."
These moves are nothing new for either brand, each of which has shown a commitment to standing behind environmental causes. Burton has set some lofty sustainability goals, including a 20 percent reduction in carbon emissions and diverting 75 percent of waste from the landfill by 2020 at the company's global headquarters. The company's Burton U.S. Open has been carbon-neutral since 2017 and will be zero waste by 2020.
"Most importantly," Burton said on its website, "we use our momentum to set an example and speak out on policy issues that impact our people and the environment."
Count the Global Climate Strike as the latest example. The same can be said for Patagonia, which has a long history of environmental stewardship despite the toll it might take on the top or bottom line.
Last fall, for example, Patagonia said it would give away the $10 million in unplanned cash the company saw as a result of what Marcario called an "irresponsible" federal tax cut. According to the company, the tax cut was not only a boon for the oil and gas industry but would also open up 19 million acres of Alaska's wildlife refuge. So Patagonia invested that windfall in environmental nonprofits and causes instead.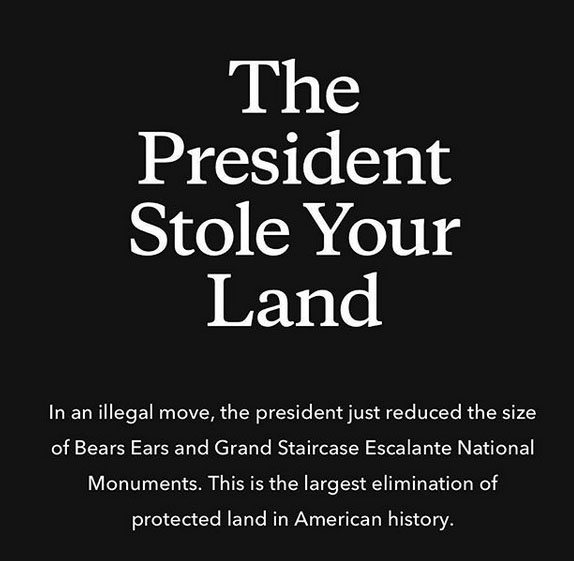 The company also took a very public stance to protect national monuments such as Bears Ears and Grand Staircase-Escalante. That eventually led to Outdoor Retailer moving to Denver from Salt Lake City (when Patagonia said it wouldn't attend OR in Utah) and a powerful social media campaign centered on the notion that "The President Stole Your Land."
Patagonia's staunch environmentalism, and especially its attack on the president and his cabinet members, divided consumers into two camps—buy more Patagonia products or boycott them. The latter seems to have won out, according to Marcario, proving that doing good can be good business.
The decision to confront Trump on social media had a "positive effect on business" in 2018, and Patagonia was slated to have its "best [sales] year ever," Marcario told Kara Swisher, executive editor of Recode, during TechFest in Portland, OR, a chat that became an episode for the podcast Recode Decode.
Marcario even took to LinkedIn this week to shed further light on why Patagonia is participating in the movement. In her post, Enough is Enough: Join the Climate Strikes and Demand Action, she outlines the need for purpose over profit.
"For decades, many corporations have single-mindedly pursued profits at the expense of everything else—employees, communities and the air, land and water we all share," she wrote. "Now we face a dangerously hot and fast-changing climate that is exacerbating natural disasters, causing food and water shortages, and speeding us toward the biggest economic catastrophe in history. The plain truth is that capitalism needs to evolve if humanity is going to survive.
"Corporations can show they are serious about caring for their employees and communities by taking responsibility for their ecological footprint in the world. CEOs who want to show they are serious about the planet and humankind can make investments in renewable energy sources, protect our lands and water, and transition to a regenerative, organic system of agriculture. These are reasonable, available solutions that create jobs and are cost-effective."
Meanwhile, the outdoor industry's largest retailer, Kent, WA-based REI Co-op, each year does something that similarly stunts revenue and raises eyebrows, albeit with a slightly different angle. The company's #OptOutside campaign, which will celebrate its fifth anniversary this year, calls for all REI stores to close on Black Friday—the busiest shopping day of the year—for employees to spend time outside.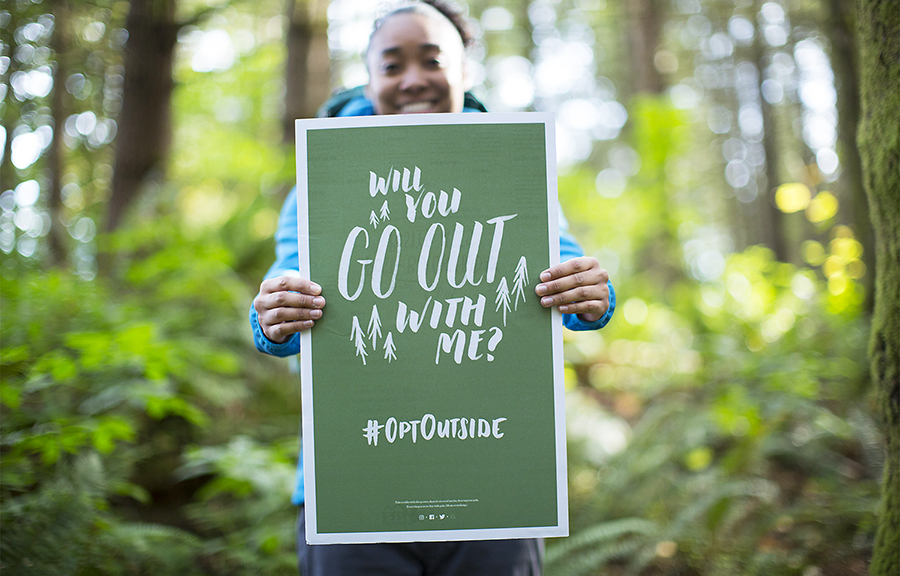 Last year, the company said it would "close all 153 stores (October 2018 total), process no online payments and pay more than 12,000 employees to #OptOutside with friends and family. Since 2015, 15 million people and more than 700 organizations have joined the #OptOutside movement."
Last year, the co-op pledged $1 million in support for the launch of a new center of academic excellence at the University of Washington to study the link between human health and time spent outdoors.
"The best data we have says that, in any given year, 150 million Americans don't spend any time outside. That's half the country. Day in, day out, we're looking down instead of up, looking at our phones instead of the world around us,'" REI's former CEO, Jerry Stritzke, said last fall before the fourth #OptOutside. "We're asking people this year to reevaluate that picture of themselves. To see technology as the starting point to a journey outside, not the destination. And to go explore the world with someone they love—on Black Friday and every day."
Could these campaigns be seen as marketing efforts to sell more stuff afterward? Perhaps.
But another, equally important return for all three brands appears to one of customer loyalty. For Burton and Patagonia devotees, and REI regulars, closing for a day speaks to each brand's core values—one their customers share and reward when the doors reopen.
Photos courtesy Patagonia, REI Co-op, Getty